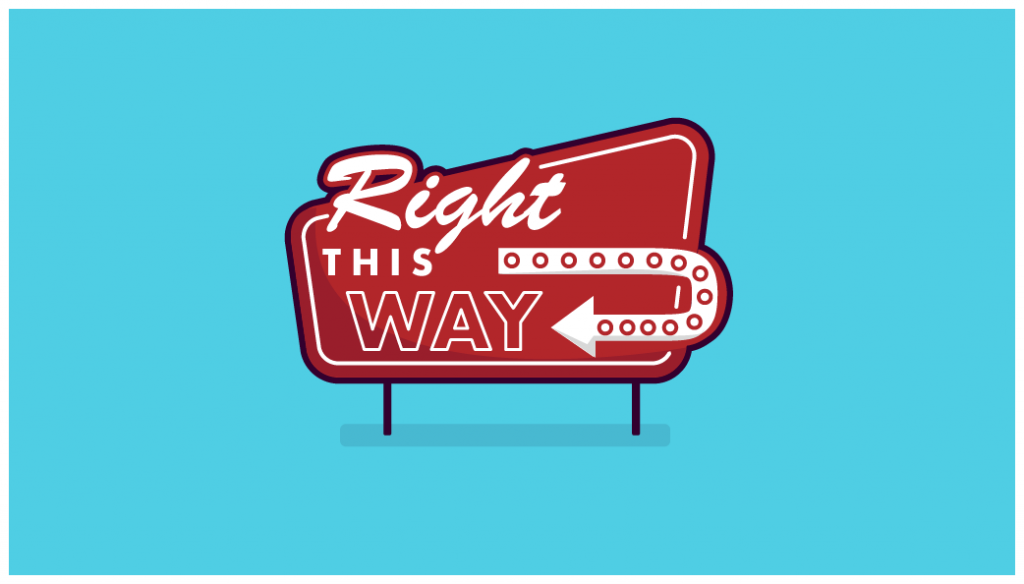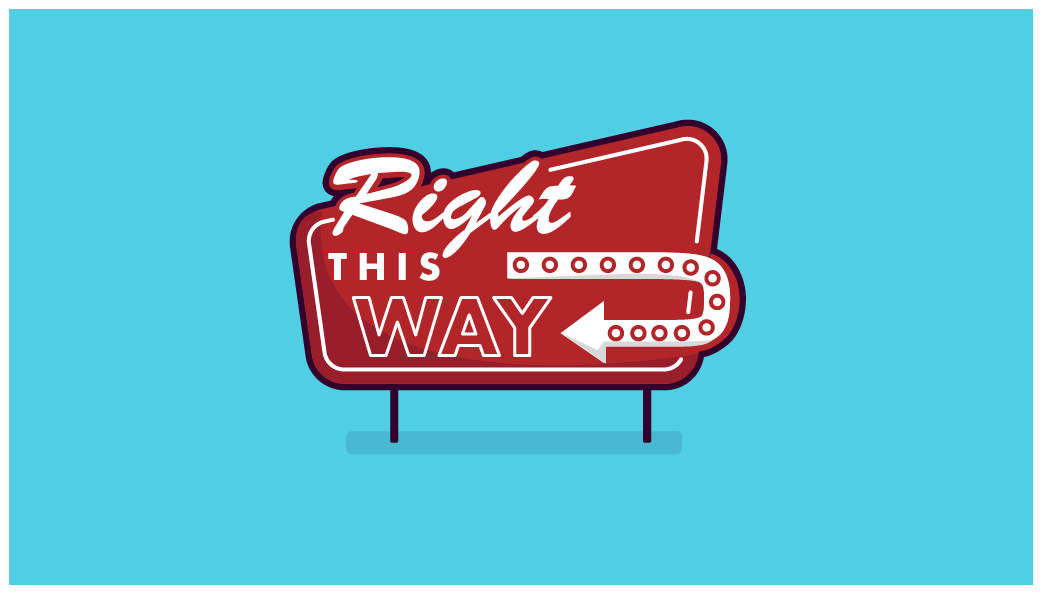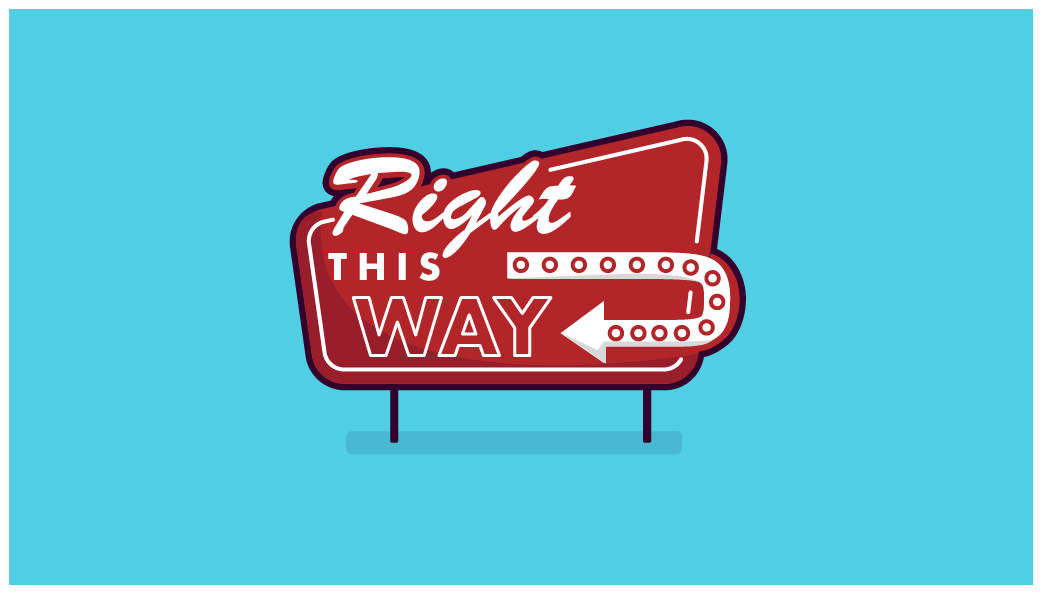 What's your sign? I'm not talking about stellar arrangements when you were born. I mean, how do you communicate information to friends, family, or customers with words or art?
Whether welcoming invitations, stark warnings of impending danger, or shining neon beacons of comfort and relaxation, signs guide our world. There are many ways to attract eyeballs from a distance, so for all you aspiring sign makers, I've researched and compiled the types of, tools for, and materials necessary for building and making signs for the most common occasions.
Making Commercial Signs
No matter how big your business, letting people know who you are and what you do with a sign is essential. Designing outdoor signage to not only withstand the elements, but look good for years to come is no small feat.  Announcing sales, discounts, or well, just your name are all major reasons for a new sign for your store, so what are the options available for attracting those wandering eyeballs to your shop? Here are a few ideas for business signs that might be right for you:

Neon Signs
It's hard to beat neon when it comes to beautiful, illuminated signage. While making neon signs requires specialized hardware, there are still services available to produce your sign of choice. You can communicate simple dynamic messages like the classic no/vacancy hotel signs or the classic moving cowboy arm with minimal additional electronics as well.
Pros: long life, high distance visibility
Cons: requires professional manufacture, high cost,  limited color palettes, constant consumption, high voltage power supply (risk of electrocution), static designs

Reader Boards
Like the one pictured above, reader boards are classic and affordable signage. They might not scream modern, but the vintage appeal is part of their charm. While they're limited to dark, high contrast colors, you can "write" just about anything given you have enough room. For smaller DIY versions you can use a laser printer and print directly onto transparency sheet to make the individual letters.
Pros: infinite font choice, reconfigurable message, affordable lettering
Cons: limited text colors, can be reconfigured by anyone, vulnerable to high wind

Window Paint
For the longest time, painting windows was the only viable option for large colorful signage. Hand painted letters and artwork are still one of the easiest and cheapest ways to make a sign for your business. I'd recommend hiring someone with prior artistic experience however, as even if passersby don't enter your store, they'll probably still judge the quality of your window. If you're not willing (or unable) to commit a whole window chalk paints on sandwich board are a classic, collapsible option too.
Pros: cheap, easy touch-up repair
Cons: limited durability, static designs, non illuminated
Vinyl Window Lettering
Large format vinyl cutters are one of the most accessible CNC technologies that you can buy right now. As long as you have a vector file of your text or artwork, you can get to work cutting signage on your own time. While full color printed vinyl will cost a fair bit more, monochrome pieces are an affordable and effective way to create a window display. I'd recommend hiring help for the actual installation however, as it's pretty easy to accidentally introduce on your own (not that I'd personally know).
Pros: affordable, accessible machinery
Cons: requires special care for installation
Digital Signage
Now that computing is cheaper, more powerful and easier to use than ever before, dedicating computers and thin television or monitors to the sole purpose of signage is actually practical store signage. Although commercial systems exist, you can definitely get by with simple, cheaper alternatives like the Raspberry Pi if you're willing to put in a little elbow grease.
Pros: modern, endlessly reconfigurable, allows sound
Cons: constant power usage, requires specialized mounting, anything beyond a static image or slideshow requires programming.

LEDs
LEDs are the most affordable and durable choice for creating back-lit signs.  While monochrome displays are still common and cheaper, RGB LED matrices for digital marquees are cheaper than ever and allow you to display whatever text or animations your heart desires. Not only do LEDs have lifetimes in the thousands of hours, but they also sip power compared to traditional incandescent or neon-based signage. Programmable displays for scrolling and flashing your info of choice can be pricey however, so for more static designs, you might prefer an edge lit acrylic sign for static displays. Making commercial signage doesn't have to be expensive as edge lighting is a dramatically cheaper option for static displays, and you can still take advantage of pulsing or multi-color effects along the edge to get a little more attention from your customers.
Be sure to keep your lighted displays indoor however, not merely for surviving the elements, but  because many US cities have strict rules about illuminated signage outside of an establishment (same goes for personal use).
Pros: low power consumption, easy to install, visible from a distance, useful at night
Cons: larger displays can cost serious $$$

Real Estate Signs
Name recognition for any real estate agent is highly valuable, and a major part of that brand (aside from being good at your job) is having a quality sign that communicates to your potential clients. Chances are you've seen developments with white or black signs pegged into the ground made out of a kind of plastic. This material, which seems particular for real estate and political signage, is typically corrugated plastic and is usually found under the brand name "Coroplast." Like cardboard it maintains a rigid shape despite being fairly light and made of thin material, but unlike its papery cousin, it is fairly weather resistant, which is how it can survive on many a lawn for months to come.

Making Personal Signage
Signs don't have to exist for any capitalistic bottom line however, making personalized signs can be a fun and simple artistic exercise. Whether you want to create house plaques to commemorate special events (or persons I suppose) or just add a personal touch to your front door, here are a few signage guides to get you going:
If you're in need of some creative signage ideas for inspiration Mountain Modern Life has a nifty tutorial on making a custom sign using reclaimed wood and an inkjet printer. Their process is great for creating precise lettering on irregular materials and is especially suited for wooden signs.
For those who prefer the charm of more handmade signage, then you might be interested in making a painted display like this vintage sign on DIY Network. Requiring only simple tools and an afternoon of time, this guide is a quick and accessible tutorial.
Want to add a more custom flair to your home address? Little House of Our has written up an excellently documented tutorial on just that for sprucing up your front entrance using readily available hardware store supplies.
Your special day needs special ways to say the things that matter. Whether you want to mark engagement dates, create customized directions for the day of, making the right wedding signs is easier than you think. For this, and all your other matrimonial decoration needs, check out our wedding guide.
Have you ever wanted to see your name in lights, literally? You can bypass the need for world class talent and years of training and get to that part in no time with this excellent instructable by Rania Preet. She takes you through the whole process of building a vintage marquee with chasing lights around the edge. While this method uses regular incandescent bulbs, if you just want to mimic the effect with LEDs at a smaller scale, Adafruit has a well written Arduino code example too.

How to Make a Sign
I've talked plenty about the types of signs. So how do you go about actually turning designs into signs?
I've written up some common tools and methods and, while not outright tutorials, also covered the basic workflow so you can get a general sense of how each process works.
Tools and Methods
Sawing
Jig saws, scroll saws, and bandsaws oh my! Thin oscillating saws are made for cutting curves and notches in nearly any material. While you can get most of the bulk cut away with a band saw for smaller pieces, you'll also need to drill a few holes and go at your work with a jig or scroll saw to do interior cuts. This is one of the best options for building a sign with large lettering or complex pieces on your own.
Workflow:
Setup
Mark with pencil or print layouts of the shapes you intend to cut out of your stock
Cut your stock down to size roughly the dimension of each letter
Ensure your smaller pieces will fit given the throat depth of your bandsaw (for jig or scroll saws you'll need to drill a hole for the blade to drop down into)
Process
Carefully guide the saw along the borders of your marking, removing smaller pieces at a time
Finish
Remove any remaining scrap
Sand  the edges of your piece

Woodburning
It's hard to beat the simplicity and cost effectiveness of a hot piece of metal and a slab of wood when it comes to making signs. With a quick pencil stencil (or go freehanded if you're bold) you can mark up a piece of wood and take an iron to it for a patient afternoon activity. Many irons allow unique tips (like letters) so you can make more uniform pieces, but you'll need heat up each tip one by one.
Workflow:
Setup
cut your stock down to final size
mark the outline of your artwork with pencil
insert and heat the tip of your iron
ensure your iron is up to temperature and mark on a scrap piece
Process
trace along the the mark with smooth steady motions,
allow the heat of the iron (not the pressure from your hand) to form the burn
rotate the piece as necessary to allow natural motion
fill in larger areas by switching to larger tips if necessary
Finish
Metal Etching
Of course the process varies for each metal, but etching aluminum, brass, and copper at home is easier than you might think.  Not only does etched metal make for a more professional appearance, but your plaques or signs will last for years to come compared to other methods.
Workflow (Aluminum Electro-Etching):
Setup
cut your stock down to final size
clean away any oil or grease
mask off the negative of your design
dip a cotton swab in salt water
connect the anode of a 12V battery to your workpiece
connect the cathode of the battery to your swab
Process
move to a well ventilated area
slowly run the swab over the exposed elements of your piece, replacing the swab as necessary
Finish
rinse your piece in water
CNC Engraving
If you prefer to let machines do the work (who doesn't sometimes?), then a CNC router or mill is a great way to get exactly the sign you want with sub millimeter precision. The only downside is you'll most definitely need to have a CAD model of your piece and go through the CAM process for your particular machine. I personally recommend Autodesk's Fusion 360, which enables you to not only model your piece, but also generate the toolpaths as well.
Workflow:
Setup
create a CAD model of your final piece
generate the toolpaths for milling
run the simulation of your CAM
load the stock on the bed of the mill
secure your stock
set your work coordinate zero
Process
Finish
remove your stock
brush or sand away any rough edges
paint as desired
Vacuum Forming
For big, bubbly letters, you might want to try vacuum forming. Vacuum formed letters can be made in bulk, and since the stock material is plastic, you can easily illuminate your design. The forms themselves could be used as molds to cast shapes or as forms themselves for fiberglassing for a more durable design.
Workflow:
Setup
create a master shape without undercut edges
place the form on the center of the machine over the holes
load your stock sheet into the machine
turn on the heater
Process
when the stock has begun to significantly droop:
turn on the vacuum
pull the sheet down and hold until the plastic forms around your master shape
turn off the vacuum
Finish
remove the stock and master shape
trim the excess brim of your stock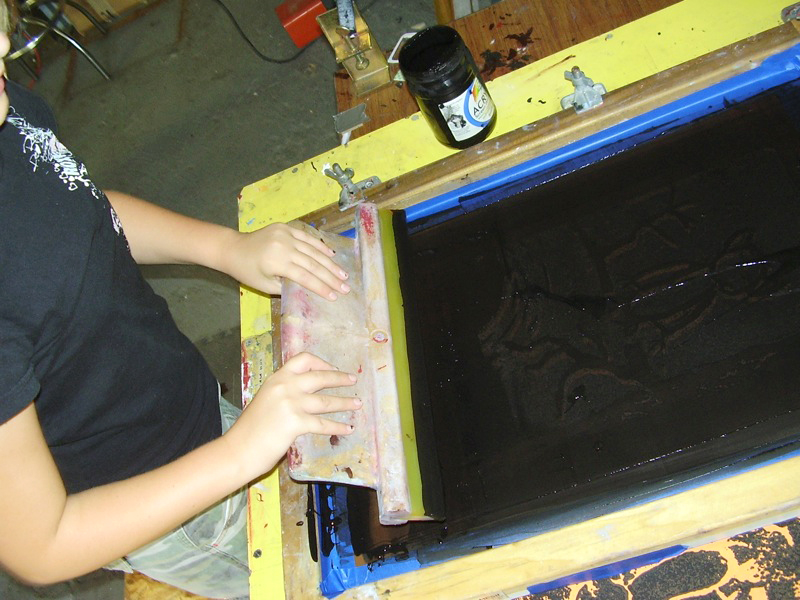 Screenprinting
Who says signs need to be rigid? Screenprinting allows you to quickly press complex designs on nearly any flat surface.
Workflow:
Setup
print your artwork onto a transparency
clean your screen ensuring it is particularly free of dust
in a room free of sunlight or other sources of UV, coat your screen in photopolymer emulsion
after the emulsion has dried, place your transparency over it
expose the screen to direct sunlight
Process
load your preferred ink on the screen
place your final sheet under the screen
squeegee your ink over the design in one stroke
remove your piece and flood the exposed areas of the screen to keep it from drying out
repeat as needed
Finish
heat dry your printed piece
Vinyl Cutting
I touched on vinyl cutters earlier, but wanted to mention them here because not only are they great for making the letters/art themselves, but for unique stencils. Thin sticker vinyl works great as a mask for etching and painting around curved surfaces.
Workflow:
Setup
create an art board equal to the dimension of the vinyl cutter
make or find your vector art and place in on the board
load the vinyl sheet in the machine
send the file to the cutter software
Process
Finish
peel away any unwanted pieces
Laser Cutting
Laser cutters (or Instant Gratification Machines as I like to call them) are another easy, cnc* solution for making signs. Creating laser cut signs is fast and relatively simple thanks to a wide selection of material choices available. You can even use chip board or other thin stock to make stencils for painting or marking any material. Cut letters made of painted fiberboard are a easy way to build reconfigurable signage for any occasion. Making a sign with two color acrylic is particularly effective since it creates a high contrast image that appears printed, but will basically never rub off.
Lasers are particularly effective at etching (certain types of) rubber which allows for the custom creation of stamps. Letterpressing is still a highly skillful craft, but there's no reason you can't create a bulk set of your own stamps for quickly creating stamped out signs with a traditional
Workflow:
Setup
create an art board equal to the dimension of the laser cutter
create vector artwork in your editor of choice
load your stock in the machine
configure the speed and power for your material
Process
Finish
remove the piece and toss any unwanted scrap
wash or sand your piece to remove charred edges
*Plasma Cutting and Water Jet Cutting
While there are many types of CNC lasers that can cut metal stock, if you want to blast through thicker materials, plasma cutters and water jets are the way to go. Plasma cutting is particularly effective for metal and is a generally cheaper process, but is of course limited by the materials that can handle the extreme temperature associated with well, a stream of plasma. Water jet machines offer high powered cutting by blasting parts with a high pressure stream of water mixed with abrasive media (typically garnet), and won't introduce significant heat to your part. Pretty much anything that will fit on the bed of a water jet can be cut by one, but be prepared to pay serious $$$ for the time. If you want a bullet resistant 5' by 10' sign made of one inch mild steel for your apocalyptic prep store, water jet services are the way to go.
EL Wire
If you want the glowy goodness of neon, but lack the glassworking expertise and equipment, EL wire (AKA "cool neon") is great for short term use signs and decoration. El wire consists of a copper core surrounded by a phosphor that is illuminated by a high frequency AC current. The wire is affordable, comes in a variety of colors, and is great for dark or nighttime environments, but is hardly noticeable during the day. Unlike true neon though, EL wire has a lifespan measured in the hundreds of hours and will gradually dim in brightness, so it's not suited for constant use illumination.
Wire is the most commonly known type, but retailers often also sell electroluminescent "tape" and panels as  well for extra thin 2D illumination. Wire, tape, and panels alike can be trimmed and still function, but it's important to seal any open edges to prevent damage and reduce the risk of shock.
Workflow:
Setup
mark a baseboard with your design
note the corners of any sharp edges of the design and mark with two dots
drill out the dots the same diameter as your EL wire
Process
feed the wire over your design, weaving in and out of the holes so the wire is secure
Finish
Selling Your Signs Online
Perhaps you want to know how to make signs to sell?  Custom signs are a popular option for crafty online entrepreneurs over on Etsy.  There you can see a variety of wooden signs, plastic signs, chalk signs, metal signs and everything in between. If you want even more ideas of what people like to look at (and thus hopefully buy) Pinterest is chock full of crafty ideas from simple hand painted planks, CNC engraved plaques, carefully burnt wooden boards and more.
A Sign of the Times
I hope I've shed some light on how to get started with sign making. How do you make signs? What would you like me to explore more in detail to share in this article? Let me know in the comments below.