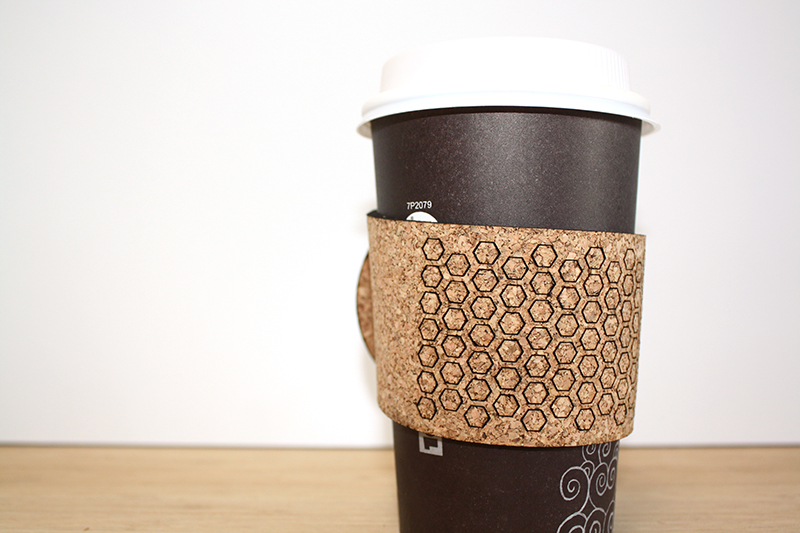 New Material In NZ Catalog: Cork Sheets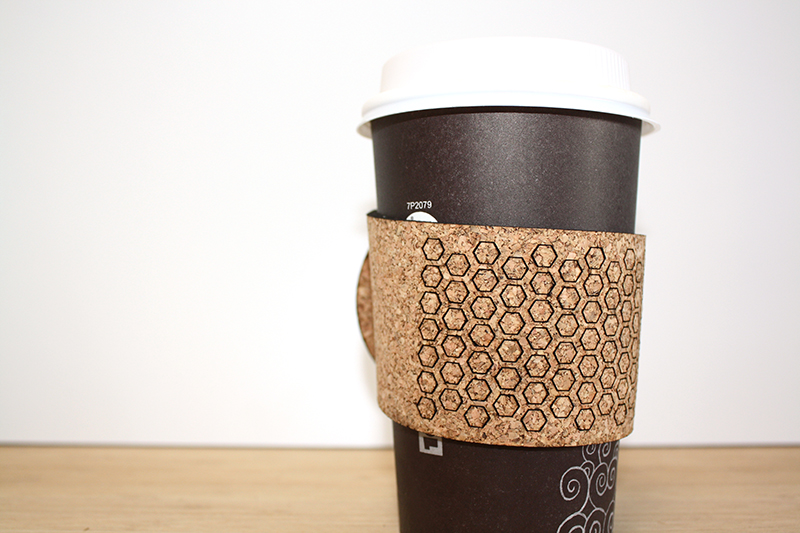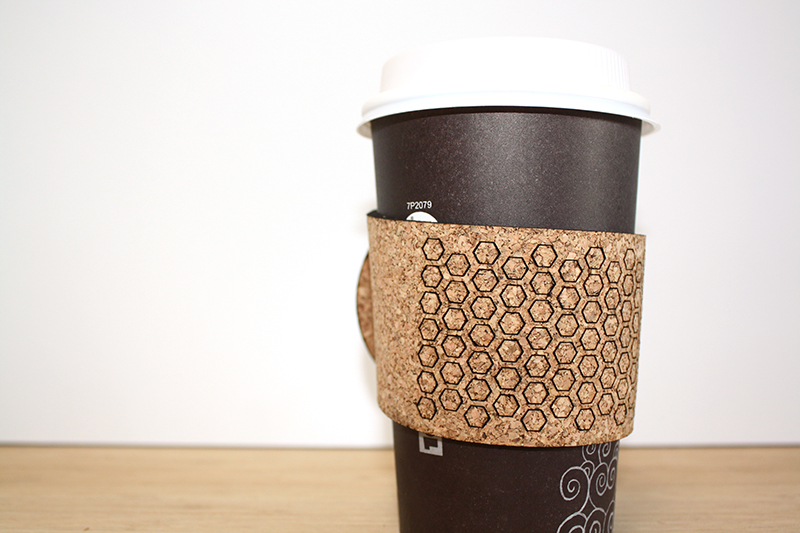 When you think of cork, a wine bottle stopper is probably the first product that comes to mind. For those with sustainable building interests, you may even think of cork flooring. But have you thought of using cork as a material in your laser cutting projects?
Three Reasons To Love Cork
If you haven't considered cork as a material for laser cutting projects, you should. And there are three reasons why you'll love it.
Laser engraving cork results in excellent contrast so your design details pop. You can see this contrast in the coffee cup holder we made with an intricate line-engraved honeycomb pattern. Line engraving for cork is recommended over area engraving due to powder (soot) build up, so you'll want to design with that in mind.
Cork is a flexible material. The majority of materials in the New Zealand catalog are rigid. So having another flexible material gives you more flexibility (pun intended!) for the products you design.
Cork is generally regarded as environmentally friendly. Cork production is considered sustainable because the tree is not cut down to obtain cork; only the bark is stripped to harvest the cork while the tree continues to live and grow. (Check out this Apartment Therapy article to see why cork is so incredibly green.)
Get Inspired: How Makers Are Using Cork
Cork is a natural choice for coasters because of its absorption properties. Etsy seller EngravedSensations created custom laser cut coasters to put a twist on the traditional wedding save-the-date announcement. Now the couple and their guests have a long-lasting—and useful—memento of the special day.

Cork coasters can be turned into party place settings when personalized with individuals' names, like these beauties from Etsy seller YourOneFineDay. Whether you're designing an organic, whimsical or urban chic event, the natural finish of cork works as the perfect accompaniment to any party table.

For world travelers (or those who want to be), this laser cut cork push pin world map from Etsy seller ArbolDeCorcho lets you easily visualize where you've been and where you want to go in a eye-catching piece of wall art.

While cork has an organic beauty that's suitable for jewelry and home décor projects, it also has applications in the industrial sector. This cork gasket from Ebay seller crunchtech is commonly used in 3D printers and other CNC machinery to reduce not only thermal transfer between parts but also vibration and resonance so there is less noise when printing.

You can even spruce up a turntable with laser cut cork slipmats like these from Etsy seller PickYourPoisons that were inspired by Leonardo da Vinci's Vitruvian Man or Japanese artist Hokusai's The Great Wave Off Kanagawa.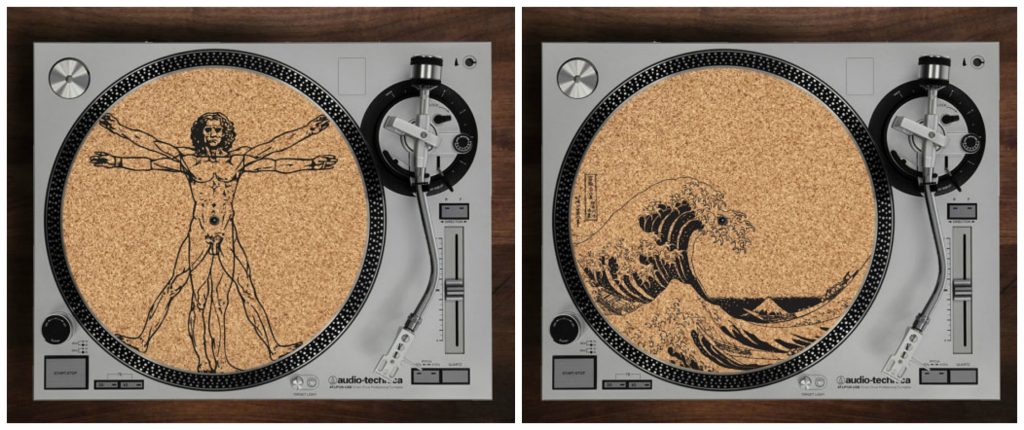 Graphic designer Adriana Cabeza chose laser cut cork to create stamps, which she then used with fabric paint to create one-of-a-kind totebags.

Now Available: Cork
Cork is lightweight, rot resistant, compressible and recoverable, expandable, fire resistant in its natural state, impermeable, soft and buoyant.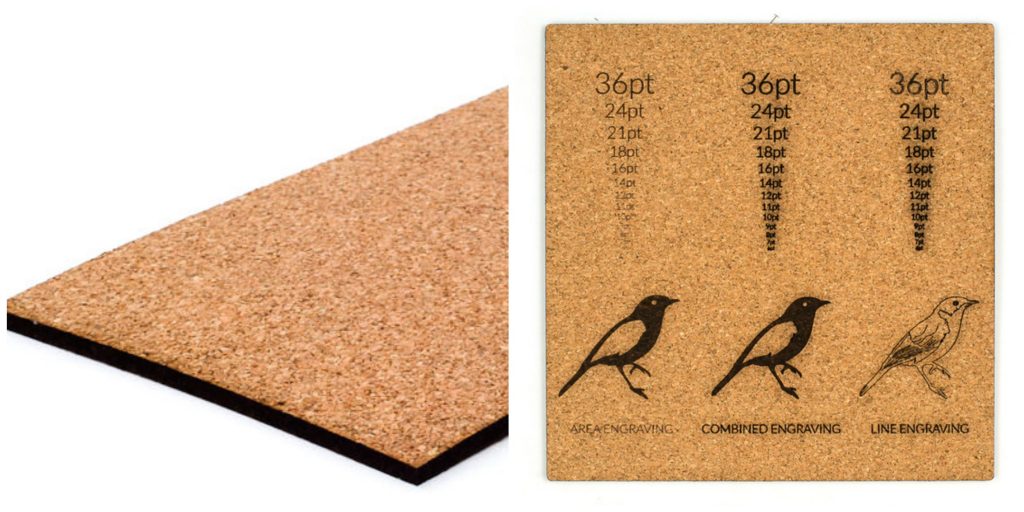 Learn more about 3mm Cork and get a Cork Sample.
Join The Conversation: What Will You Create With Laser Cut Cork?
Cork has so much versatility. What ideas do you have for making with this new material? Tell us all about it by leaving a comment below!