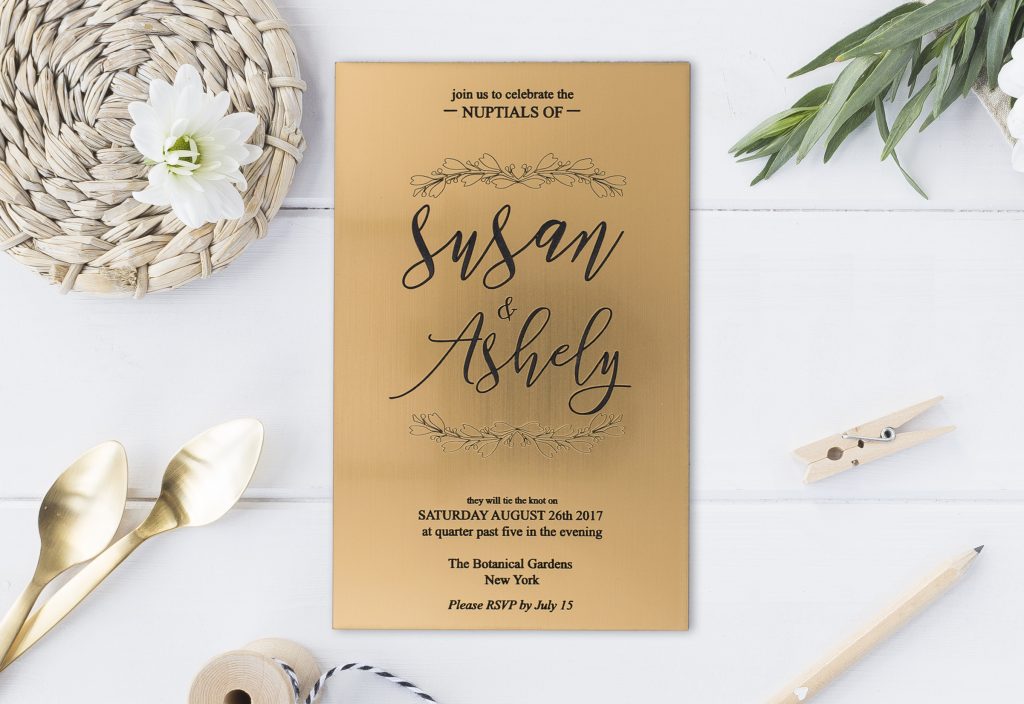 New Materials In USA Catalog: Two-Color Acrylic Sheets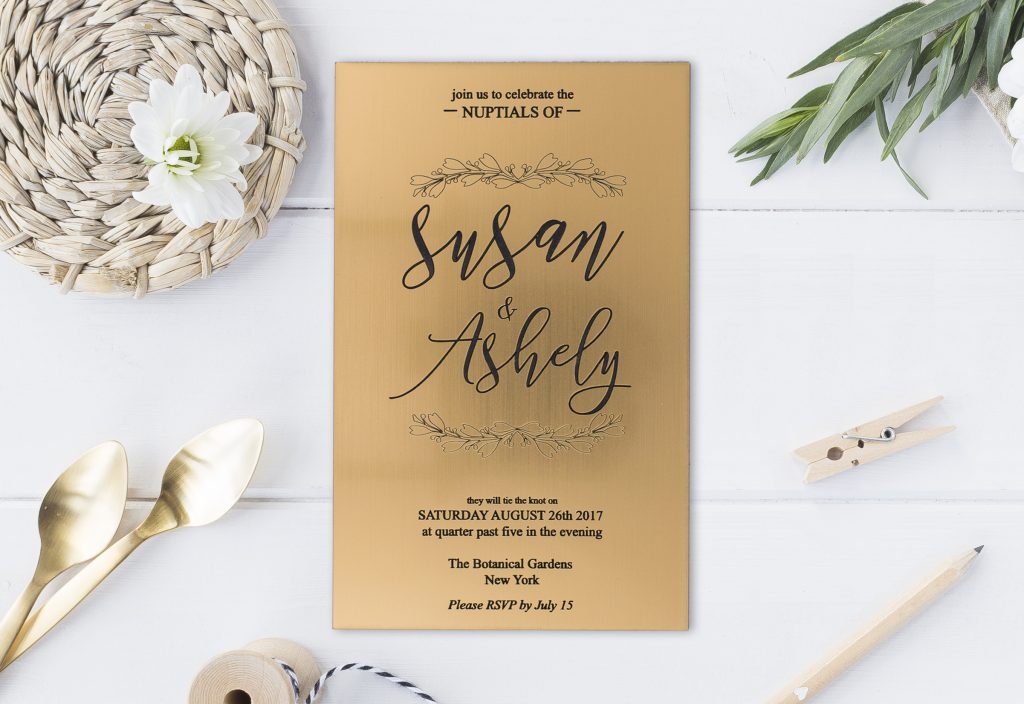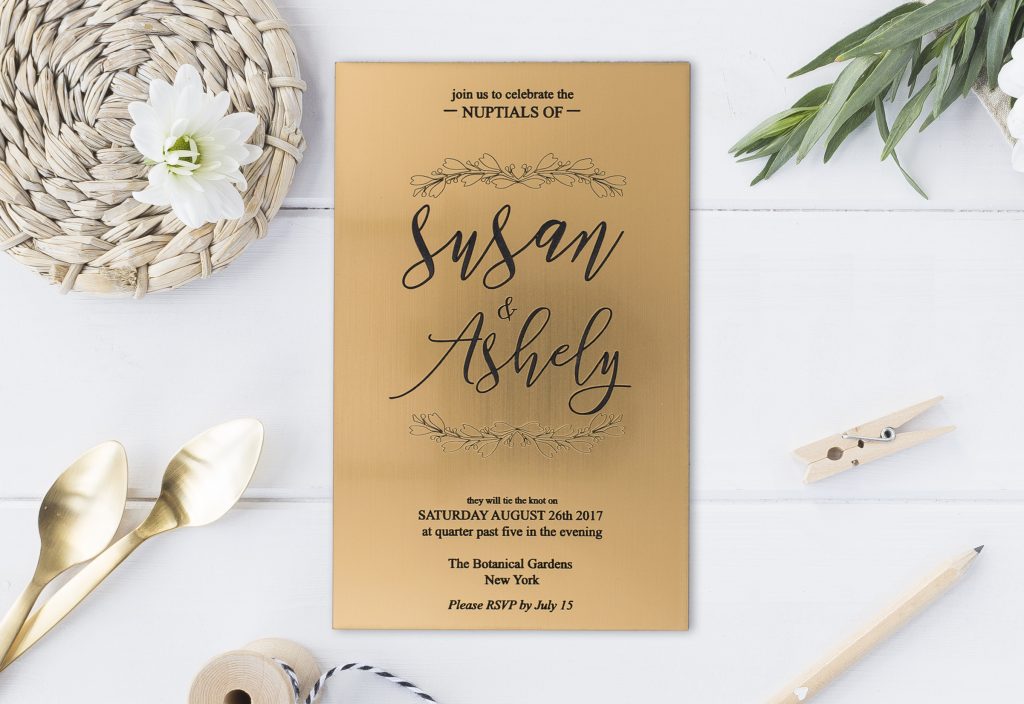 Serif. San serif. Kerning. Line space. Alignment. A lot goes into typography design. Fonts communicate masculinity vs. femininity, modern vs. retro, professional vs. casual, serious vs. whimsical.
Typography establishes a visual identity and expresses personality. So when your designs incorporate wordplay, you need the right laser cutting material to showcase this message: Two-Color Acrylics. And we have three new color combos to get the job done: Matte pink on white, brushed gold on black and matte orange on white.
Benefits Of Two-Color Acrylics
Because the top layer is engraved away, the bottom layer of the acrylic is revealed. This results is excellent readability because the precision of the laser cutting gives the illusion that the graphic and lettering work is printed. Thus, two-color acrylics are ideal for products that need text or graphics along with the unique shape achieved with laser cutting.
A Guide To Making Signs
Everything you need to know about making signs.
Compared to printed paper products that seem more disposable, two-color acrylic plastics offer more permanence and longevity. Cardstock is 0.3mm where these acrylic plastics are 1.5mm thick—a massive difference compared to paper—so use them as an upgrade to standard printing for a more robust product to make an impact.
Two-color acrylics are also manufactured with a UV-resistant additive. So while there will naturally be some fading with extended sun exposure, these acrylics hold up much better in UV light, making them quite durable for signage applications.
Finally, these materials are Microsurfaced Impact Modified Acrylics. This means they contain a small amount of polymer that is similar to styrene to give the acrylic extra strength and flexibility. As a result, two-color acrylics are slightly more flexible and melt a bit more during cutting than standard acrylics. This ability to be bent makes two-color acrylics particularly suitable for trophy plates.
Get Inspired: What You Can Make With Two-Color Acrylics
You may not have seen many laser cut products made from two-color acrylics. But not because these materials aren't cool. They've just been primarily used in the trophy industry, so they're less common in the maker world. Now you have an advantage to make something unique and, if you sell your designs, something different from your competitors.
To show you how amazing laser engraving contrasts on two-color acrylics, check out these examples we made for the three new colors:
Pink On White Acrylic – 1.5mm
Want to send a not-so-mushy valentine? Letting your crush know that "I like your face" is a lighthearted way to show affection without getting overly romantic.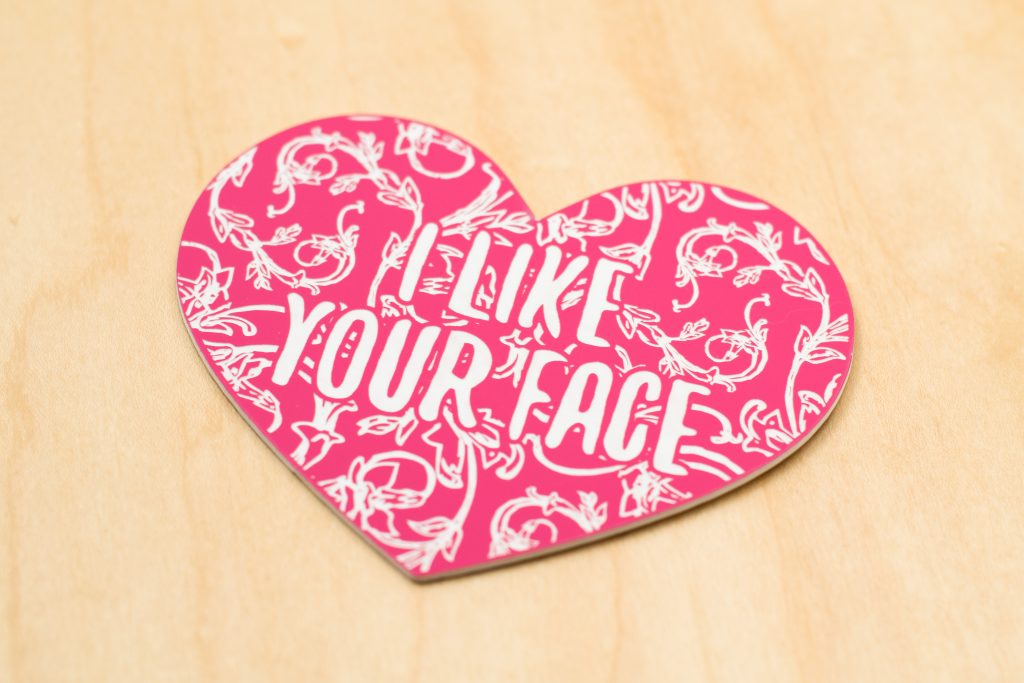 Beyond Valentine's Day, use matte pink on white acrylic to celebrate Mother's Day or commemorate Breast Cancer Awareness Month. You can also use it for signage in businesses with predominantly female clientele such as spas, nail salons or clothing boutiques.
Learn more about Pink On White Acrylic and get a Pink On White Acrylic Sample.
Brushed Gold On Black Acrylic – 1.5mm
For special occasions where you want to make a statement, create invitations using brushed gold on black acrylic.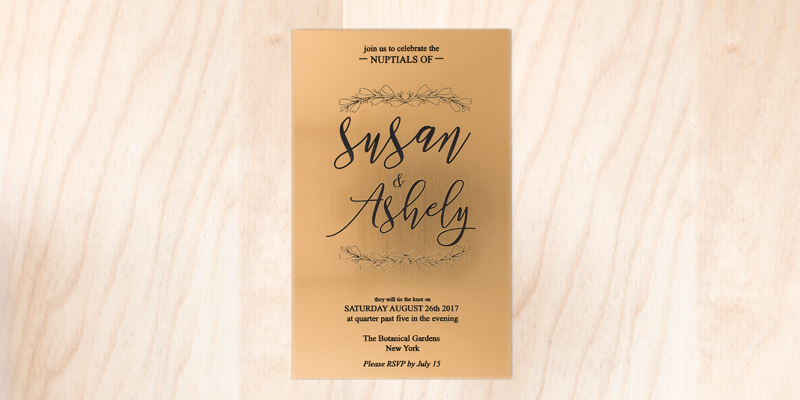 In addition to designing invites, you can use brushed gold on black acrylic for VIP tickets, signage, jewelry, holiday decorations and front panels for electronics enclosures. Plus it is a great alternative to using metal since it is less expensive and laser cuts quicker.
Learn more about Brushed Gold On Black Acrylic and get a Brushed Gold On Black Acrylic Sample.
Orange On White Acrylic – 1.5mm
Because of its high visibility, matte orange on white acrylic is ideal for making signs, especially for food products because citrus colors are associated with healthy foods and stimulating appetites.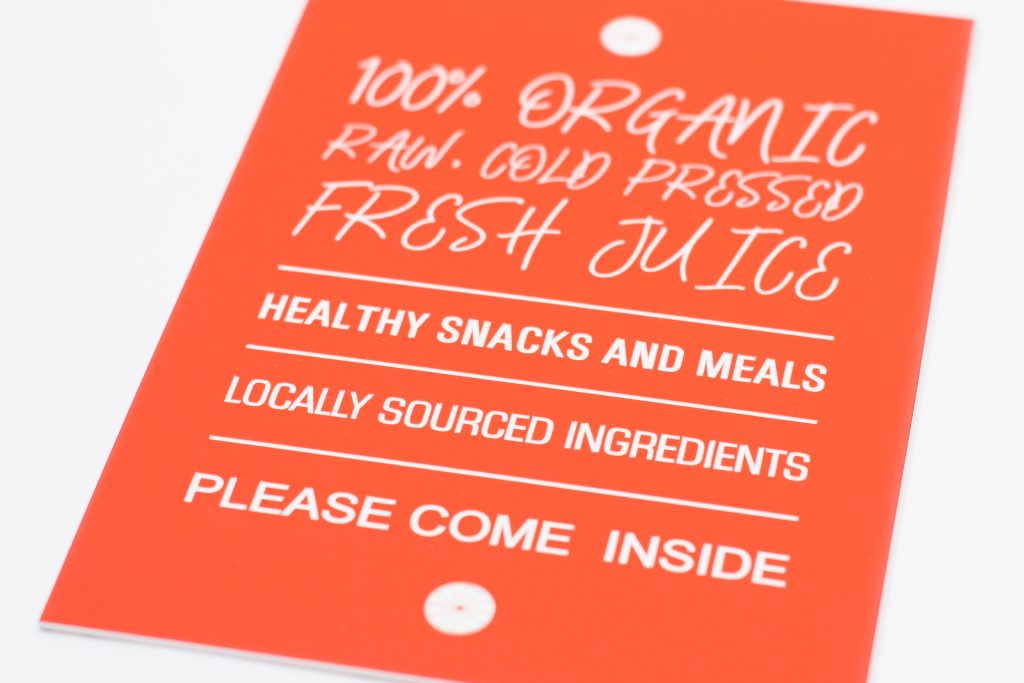 You can also use this orange on white acrylic for fall harvest designs and Halloween products. It's also applicable to spirit promos where orange is part of a school's or university's color palette.
Learn more about Orange On White Acrylic and get an Orange On White Acrylic Sample.
Now Available: Two-Color Acrylics
With the addition of matte pink on white, brushed gold on black, and matte orange on white acrylics, there are now nine two-color acrylics in the USA Catalog.
When designing for these materials, make sure the small details for cutting are a bit bigger than they would normally be constructed on standard acrylics. Also keep in mind that the top layer is very thin so the underlying substrate is sometimes visible along the cut line as well. This is most noticeable in corners or angles of designs, so prepare files accordingly.
Join The Conversation: What Will You Laser Cut With Two-Color Acrylics?
Whether you have a whimsical or elegant message to convey, two-color acrylics will make your words come to life. How will you use these new materials? Give us a shout in the comment box and let us know what you can't wait to make!