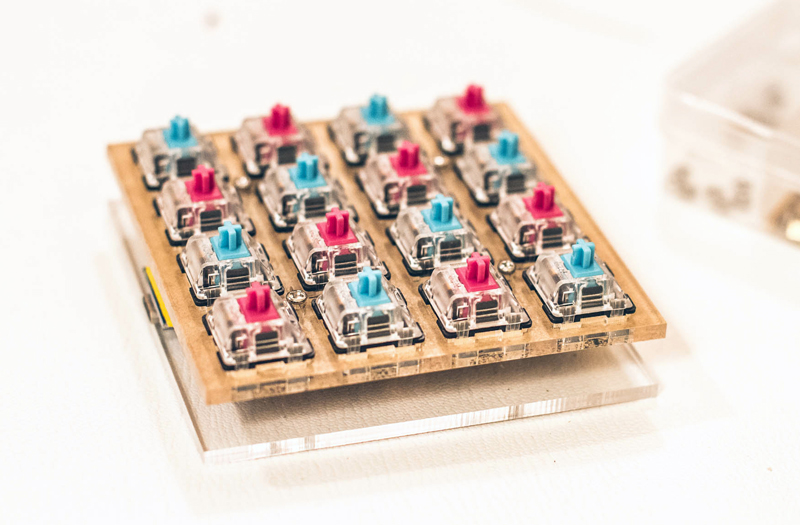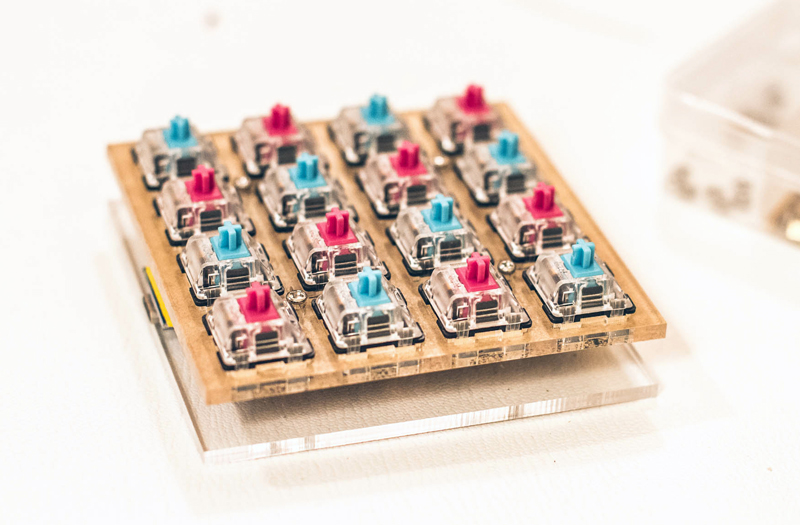 cKeys Not Only Builds Laser Cut Split Keyboards But Also Grows A Community Around Them
If you're like most people, you spend a lot of time at a keyboard. From researching a term paper for school, submitting a proposal at work or searching eBay for a deal while binge watching Grey's Anatomy, there are hours spent tapping away at the keys every day. And you probably don't think about it much…until there's a problem.
Such is the case with Branden Byers. A software developer by day and an audio device builder by night, he uses keyboards A LOT. "I have dealt with repetitive strain issues in my wrists, elbows and neck throughout the years," he explains. "Once the pain started getting worse, I decided it was time to invest in a split keyboard. But nothing on the market was exactly what I wanted."
That's when he got serious about making his own.
Designing The Perfect Laser Cut Split Keyboard
Technically, Branden has been "making" stuff since he was a kid. After graduating with a degree in theatre arts, he even had a failed attempt as a mask maker and puppet builder. But it wasn't until early 2017 that he seriously entered the realm of electronics (and the need for laser cutting).
"I started hand-wiring my own split keyboards and making the case for my first prototype out of popsicle sticks," Branden says.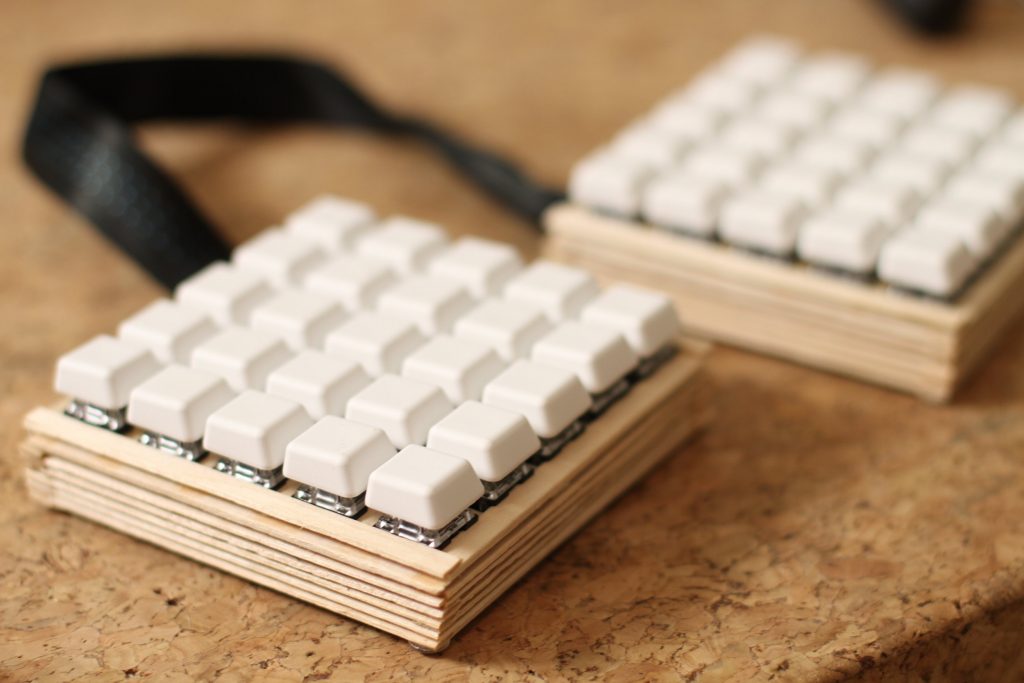 "While popsicle sticks work, they aren't as elegant of a solution," he continues. "I also tried drilling holes in wood myself, but chiseling out the corners to make squares was way too time consuming."
There had to be a better way. So he began researching options, and found Ponoko via an online search. "The pricing seemed reasonable for the size of projects that I was working on, so I gave it a try," he says. "Once I started using Ponoko and designing simple switch plates and cases out of acrylic, it has made my life so much easier.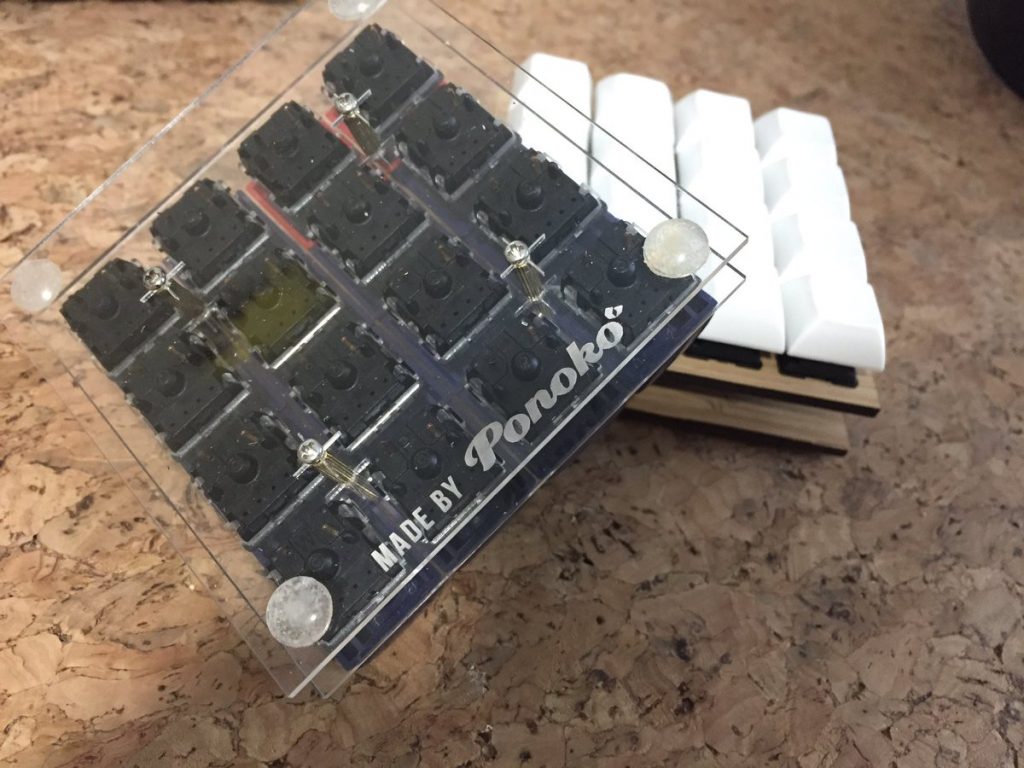 Bringing cKeys To Life
Branden says he tried for years to find little projects that would inspire him to get into electronics, electronics enclosures and the maker space. "But I didn't have a need nor desire to use a microcontroller to tweet out every time my toilet flushed," he jokes. "Nothing caught my attention that wasn't either less expensive to buy off the shelf or too complicated for me as a beginner."
But mechanical keyboards changed that. "Not only did I have health issues that motivated me, but a keyboard offered direct utility that I was able to put into immediate daily use," he says.
While Branden solved his problem and relieved the pain, he felt there was still more to do. Dreaming up new and better input devices was keeping him up at night. How could he share his passion with a broader audience?
That's when he launched cKeys, a volunteer run 501(c)(3) nonprofit that hosts regular meetups and teaches workshops on electronics and building mechanical keyboards and other input devices. "The world of mechanical keyboards can feel daunting, but we can help," Branden says. "We are an organization of volunteers that want to share our experience and knowledge with all of the Pacific Northwest (and beyond). Our goal is to reach as many kids and adults as possible with our soldering, electronics and programming workshops."
Whether it's your first time touching a mechanical keyboard or you've been clicking and clacking since before it was hip, Branden and his co-founders want to bring people together through keyboards and make them accessible to everyone regardless of skill level or experience. Anyone can attend the regular meetups, where 200+ other mechanical keyboard enthusiasts in the Seattle area not only bring keyboards for show-and-tell but also make new friends and fall in love with new key switches.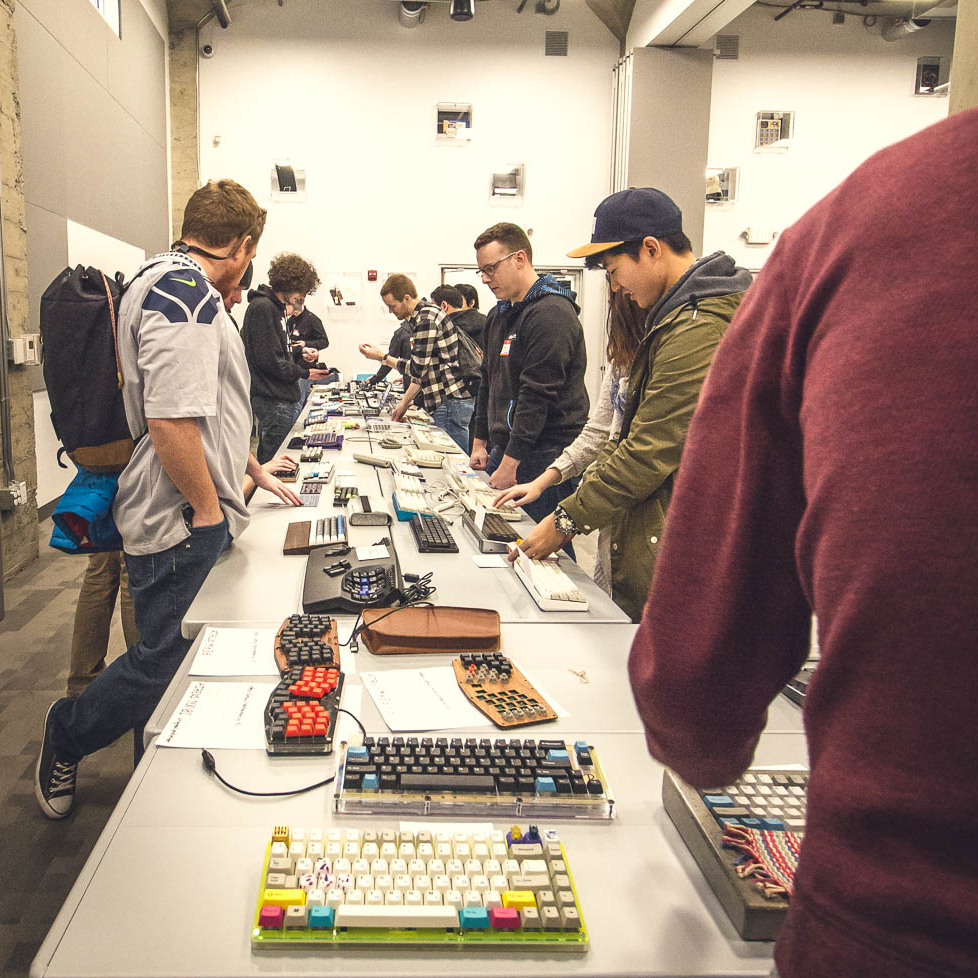 The workshops offer a place for learning where aspiring keyboard makers don't have to go it alone. Want to learn how to solder and build your own keyboards? Are you new to programmable boards and feel lost in code? Branden and his volunteer team walk workshop attendees through the process step-by-step.
"I try to develop workshops and kits that will inspire others with useful and utilitarian input devices," Branden says. "If it weren't for laser cutting, it would be much more challenging to create affordable workshops, which would further expand the barrier for entry."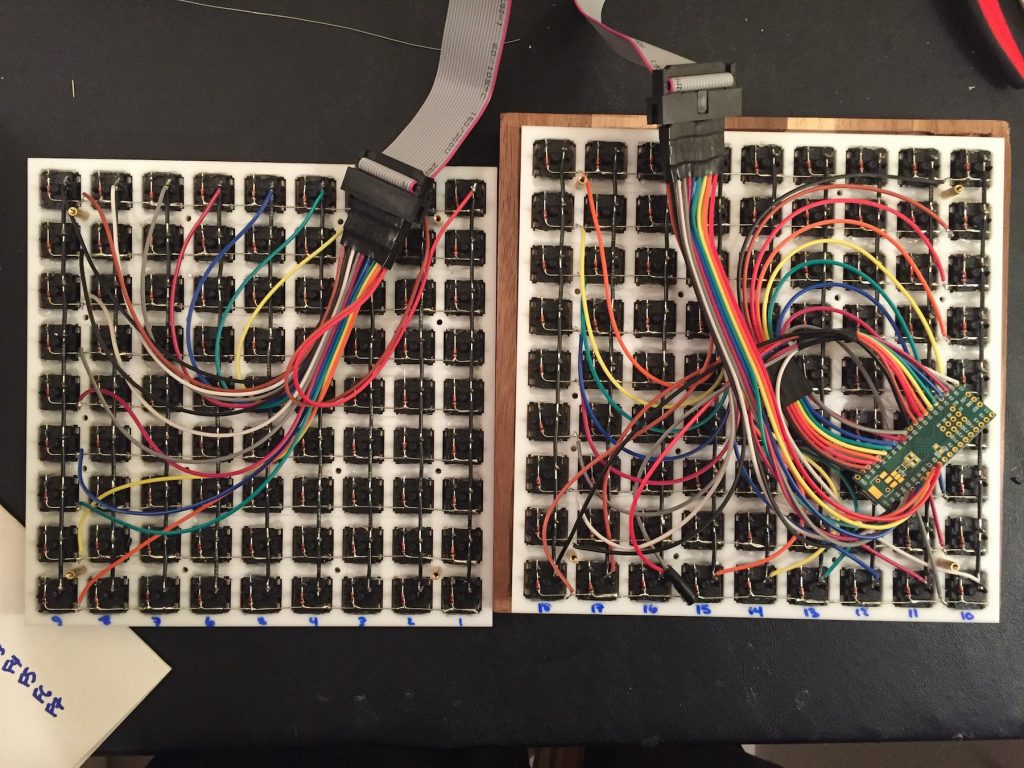 While much of the workshops to date have focused exclusively on mechanical keyboards, Branden says this has limited the organization to to only serving youth with regular access to computers. But not every child has that kind of accessibility, so he's working on solutions to get more kids involved.
"One approach we are going to try is teaching workshops on fully self-contained midi/sequencer/drum machine music boxes," he says. "These will have laser cut acrylic cases to house the electronics. I'm playing with the idea of sandwiching different colors of acrylic on the side so it's visually interesting for the kids."
Prototyping New Designs
While much of his keyboard design time is spent on what's next for cKeys workshops, that's not to say that Branden still isn't tinkering around with some keyboards for himself.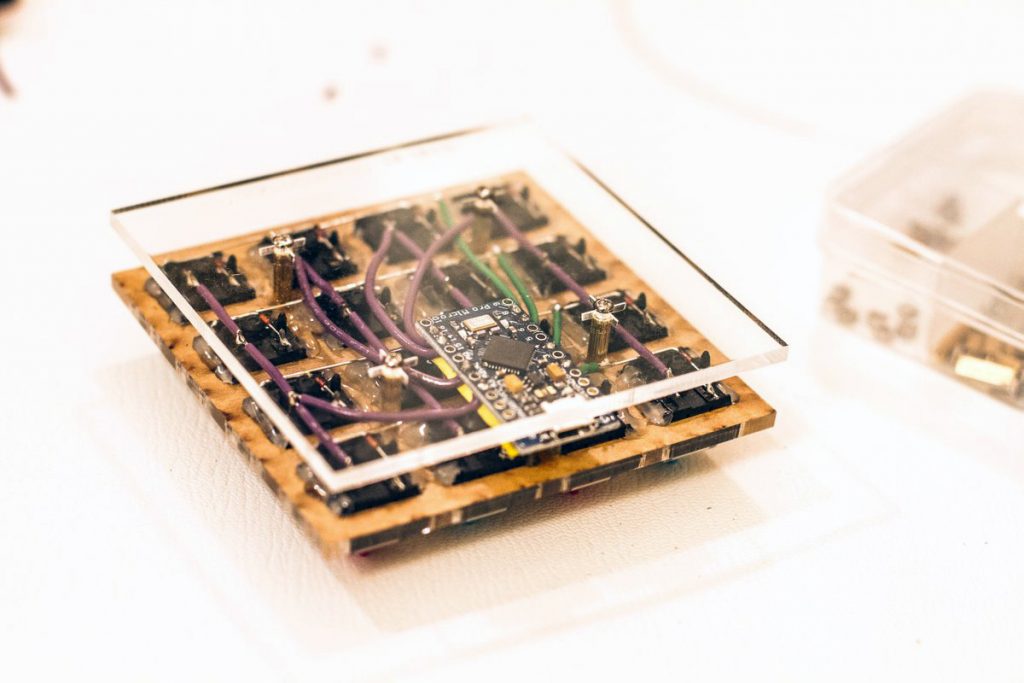 "I mostly focus on mechanical keyboards that require a switch plate, the top plate that holds mechanical keyboard switches in place," he says. "Since most everything I work on for personal use is a one-off prototype, I can experiment with more form factors that would not be as easy with a traditional PCB design. So I have begun experimenting with heating and bending pre-cut acrylic over a rounded form. The challenge I face is with finding the right curvature that doesn't curve the switch plate holes too much. I'm still working on this one."
Branden notes that he prefers using 3mm matte white acrylic or 3mm bamboo for his plates because he likes how these two materials look and anything thinner cracks. But he says that if you love the look of matte acrylic too, keep in mind that only one side is matte. You'll need to design accordingly to have the correct pieces for a mirrored split case. (Branden found that out the hard way.)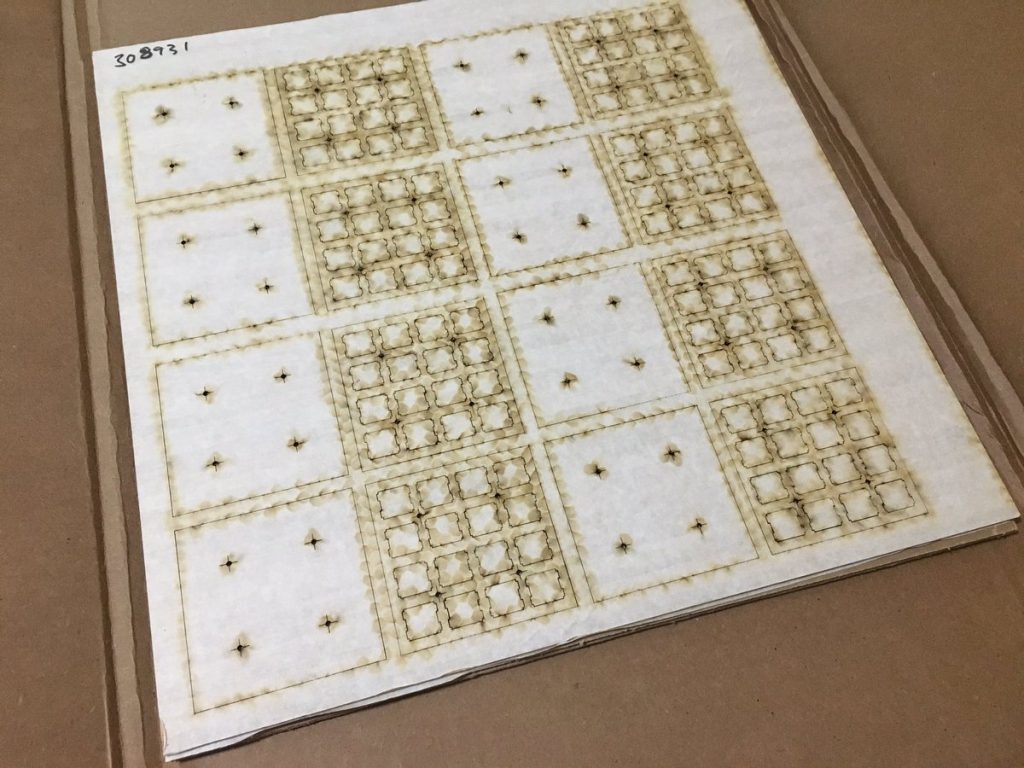 If this is your first time ordering laser cutting, Branden recommends getting a basic design together and then running it through the online quoting system. "Really intricate designs are going to cost more," he cautions. "Learn how to lower costs by deleting overlapping lines (nesting) and simplifying where possible."
Creating A Keyboard Community
What began as a desire to eliminate pain and make a product that couldn't be purchased anywhere else has turned into an entire community of keyboard makers that is positive and inclusive for all ages. Just goes to show that you never know where a good idea will take you.
"But if it weren't for the instant online quotes, I'm not sure I would have ever placed my first order," Branden says. "I had no idea how much laser cutting would cost. Once I realized it was relatively reasonably priced, I jumped right in to ordering."
A keyboard is such a simple tool that you wouldn't think it can have much of an impact on someone's life. But relieving the pain of carpal tunnel can be life changing, as can meeting a network of friends with whom you can share experiences.
"Come for the people and the learning; stay for the keyboards," Branden concludes. "Or don't. Some people dabble in keyboards but ultimately use it as gateway into other maker/electrical engineering projects. Either way, the keyboard world—and beyond—is yours."
To learn more about cKeys and keep up with what Branden is making as well as when meetups and workshops are scheduled, check out the website.