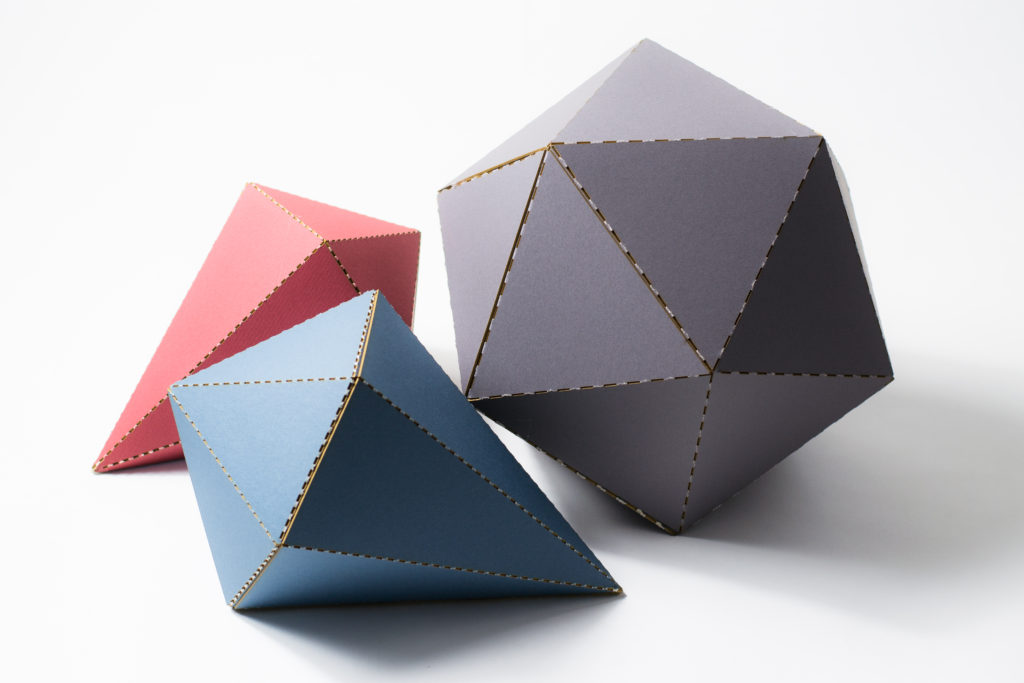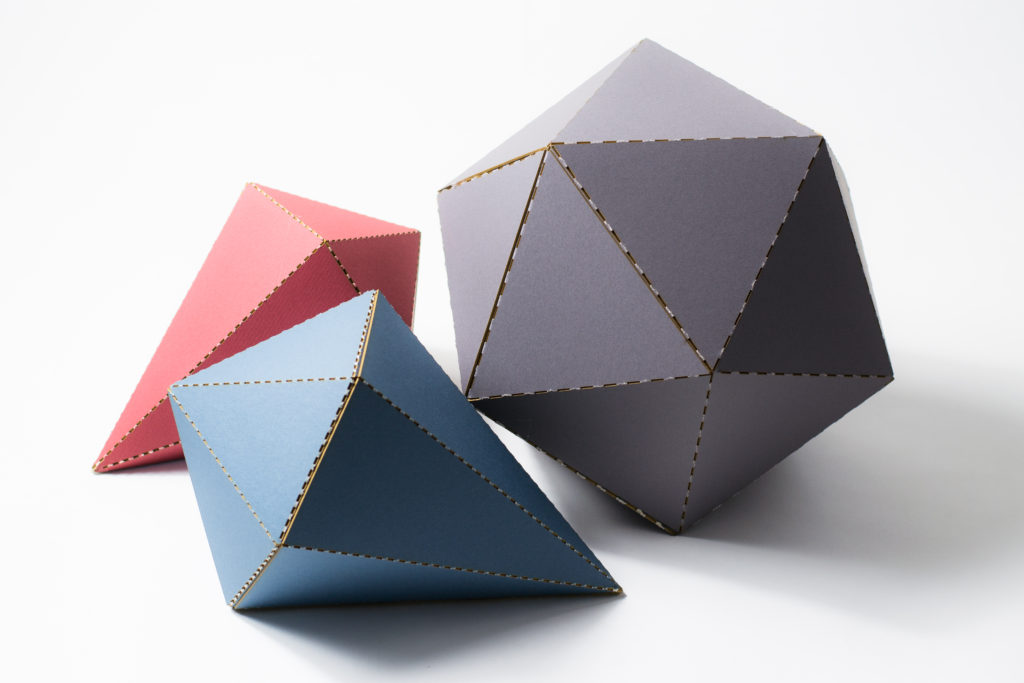 New Materials In USA Catalog: Colored Mat Board
Mat board is a versatile material that is used for custom cutting to-scale models, prototypes, decorative arts, crafts, collage and even packaging. It is also perfect for testing out product designs before moving onto more substantial materials such as wood.
Laser engraving mat board cuts through the top color to reveal the white core, which turns a pretty golden brown due to the burning of the laser. This effect has a striking contrast, much like engraving on two-color acrylics, but at a fraction of the cost.
To spark your imagination and show the versatility of mat board, check out these five examples we made for the four new colors—green, red, blue and gray—just added to the USA Catalog:
Living Hinge Book Cover
Beautify books while giving extra protection by custom cutting a book cover with graphic elements and engraving. To get the mat board to bend around the book spine, design a living hinge. This technique uses a series of strategically placed cuts that builds in flexibility to an otherwise stiff material. The results—of both the living hinge and the color contrast with engraving—are beautiful.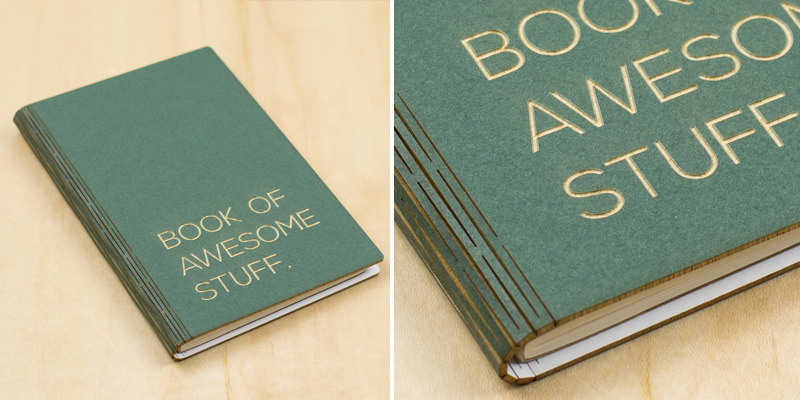 Learn more about Green Mat Board and get a Green Mat Board Sample.
Interlocking Models
Not only is this little bug design from Thingiverse super cute, but it also showcases just how great mat board is for making interlocking 3D models. Whether you're custom cutting scale models of buildings or cute little creatures, mat board is cost effective. Plus, it is more forgiving than harder materials, which need a more perfect fit, when putting slotted parts together.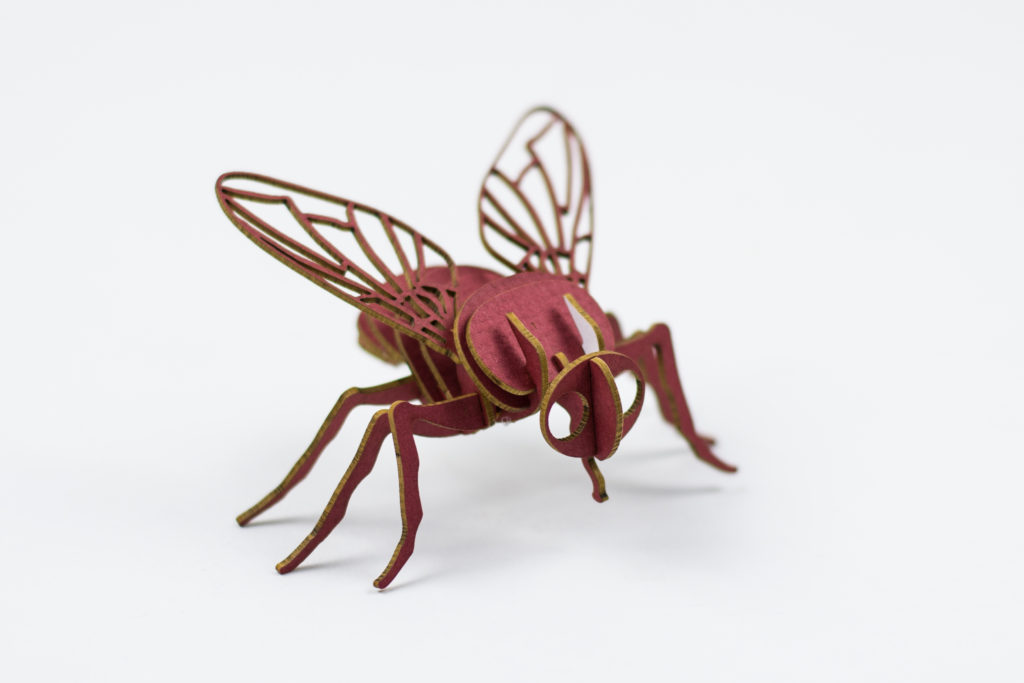 Learn more about Red Mat Board and get a Red Mat Board Sample.
Engraved Coasters
Because mat board showcases the lovely contrast in engraving, it makes elegant coasters at an inexpensive price. Since they're affordable, have some fun. Custom cut different designs for the seasons or holidays. Use them as placeholders at a dinner party or even a wedding. Make sets with the names of friends and family and give them as holiday gifts.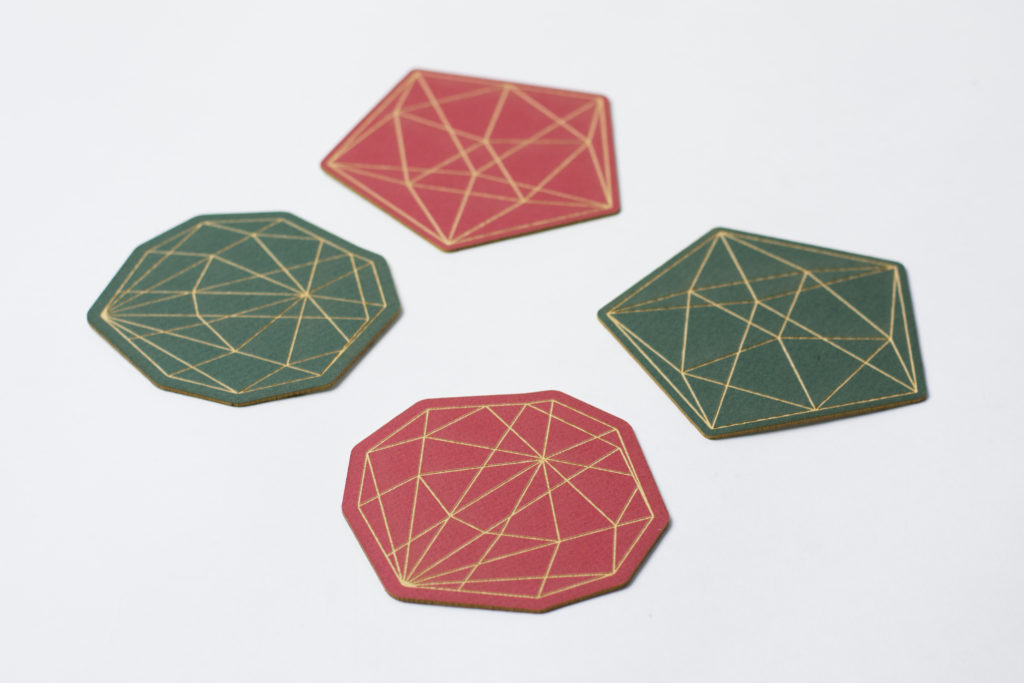 To-Scale Models
Mat board is excellent for creating miniature to-scale models of just about anything—from tables and chairs to full-blown architectural buildings. By using an affordable material such as mat board, it's easy to verify that product design features are accurate before committing to larger cuts and more robust materials.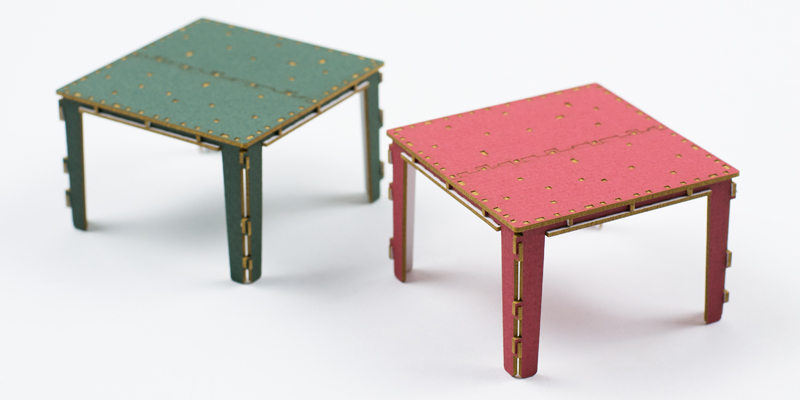 Folded Forms
Due to the thickness and ply core, the surface layer of mat board will tear when folded while the subsequent layers remain intact. This makes it an ideal material when custom cutting folded forms. To control the fold line, just use a dashed cutting line like this: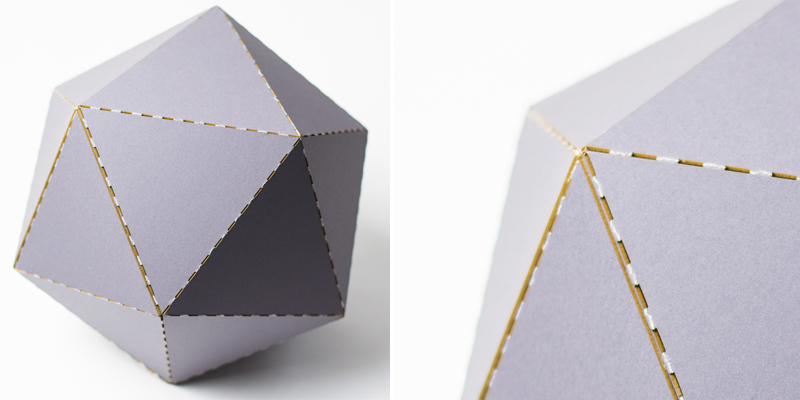 Create a grouping of folded forms as home or office décor. Make a series of squares and rectangles to produce a set of building blocks. Add some decorative holes to fashion a lampshade. The kinds of products that can be custom cut are only limited by your imagination.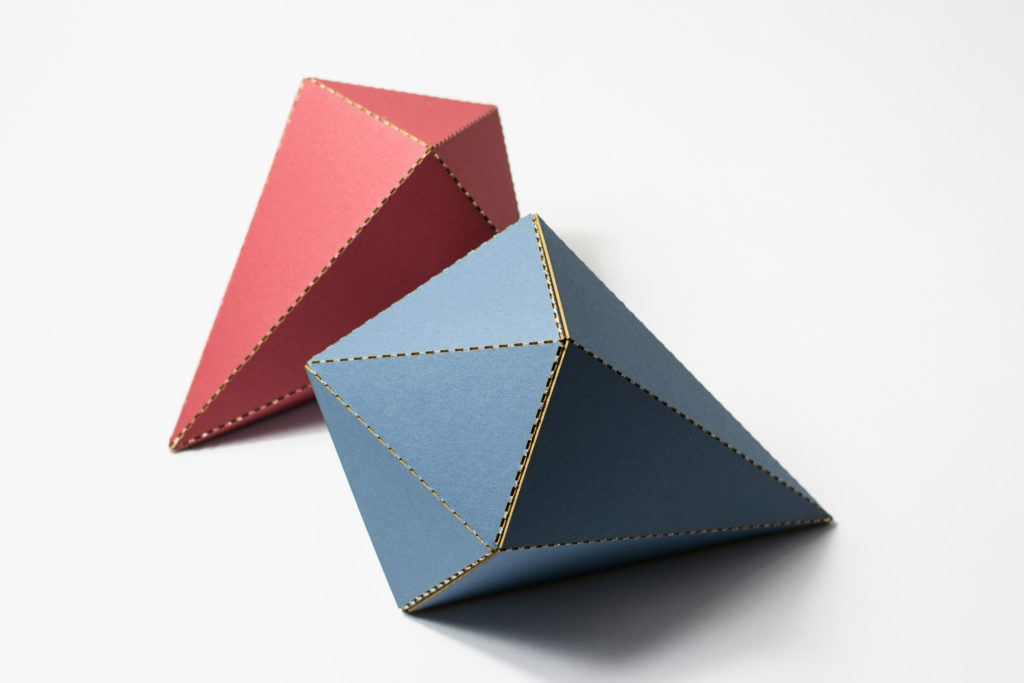 Learn more about Blue Mat Board or Gray Mat Board. Get a Blue Mat Board Sample or Gray Mat Board Sample.
Now Available: 1.3mm Colored Mat Board
The green, red, blue and gray mat board material sheets consist of a four-ply core with a colored surface paper on one side that is highly fade and bleed resistant. The white core is made of unprinted, reclaimed wood pulp fibers and, along with the backing paper, is buffered and acid free.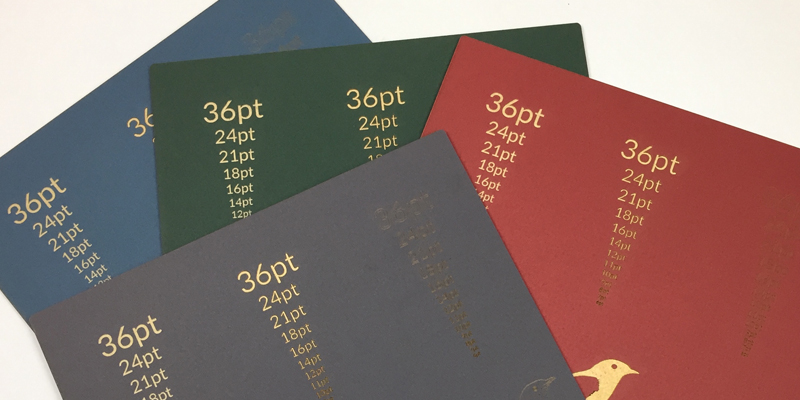 Maker Tip: Because of the nature of this material, scorch marks can be apparent around cutting/engraving lines. Additionally, keep in mind that large sheets tend to bow. This means the kerf (the amount of material burnt away during cutting) may be a more significant on larger parts, so design files accordingly.
What Will You Laser Cut With Colored Mat Board?
Feeling inspired after seeing some examples of laser cut mat board? How will you use these new materials? Will you custom cut 3D forms with slotting, stacking or folding shapes? How about some prototyping? Or something crafty? Give us a shout in the comment box and let us know what you can't wait to make!