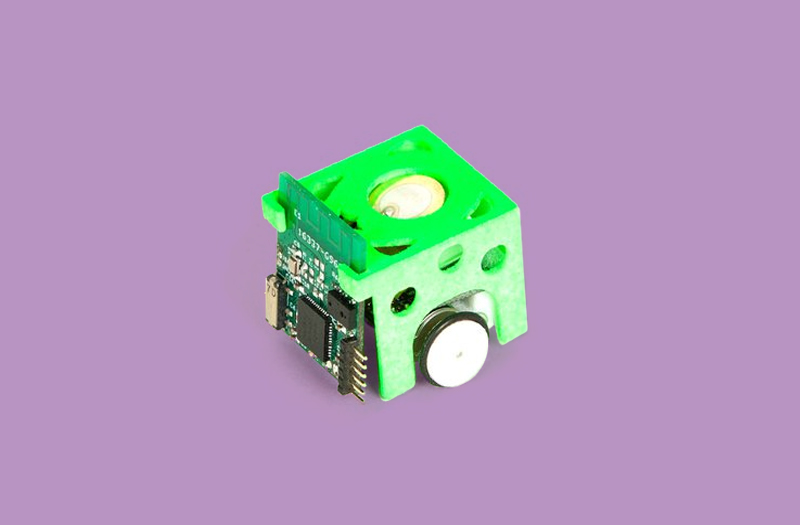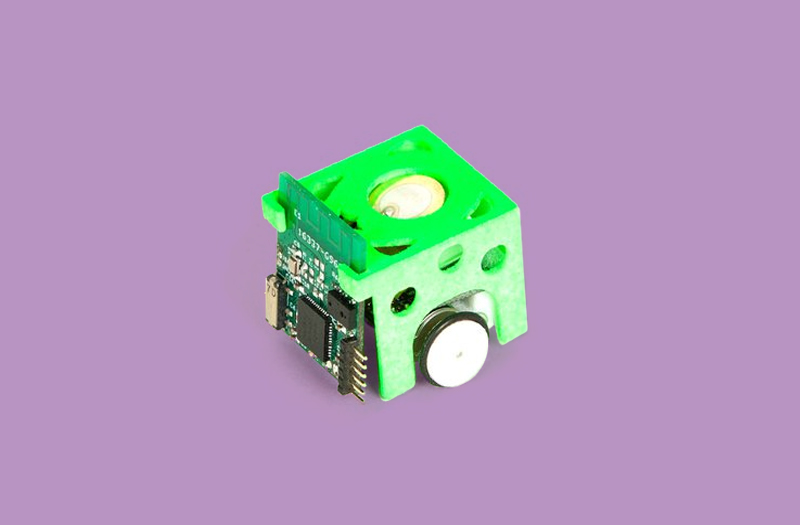 By Incorporating Laser Cutting, The Price For Motor Mounts Dropped From $10 To 22 Cents
You've heard that good things come in small packages. Well, it's true with Skoobot, a tiny robot for playing games, exploring robotics and learning programming.
The brainchild of William (Bill) Weiler, Skoobot was created after he saw kids at an ADHD camp interact around a game of fighting spinning tops. "Older kids were involved and engaged with the younger ones," Bill says. "They chatted freely about the tops and the games. I realized I could do the same, maybe better, with something more sophisticated and focused, perhaps involving ideas from education and ADHD research."
The result is a one-inch-cube robot that is full of cool tech such as Bluetooth Low Energy wireless, a 32-bit processor, distance sensor, microphone and buzzer. Controlled through an Android phone or a Raspberry Pi, Skoobot can play fun games such as capture the flag and robotroll. And since all its software is open source, it can be modified by anyone to suit specific purposes.
Skoobot's processor is powerful enough to handle the math needed for spoken word recognition, and its buzzer can create meaningful feedback to the user. Once children (or those young at heart!) are drawn in by the cuteness and novelty of the robot, they can play cooperative games, with each person taking a turn. The game could be to solve a maze, for example, or help the robots communicate with a beep-based language.
"Our special focus is helping kids on the Autism spectrum gain interpersonal skills through social games involving robots," Bill says," so the cooperative game should be optimized for fun and social learning to appeal to all ages and skill levels."
Combining 3D Printing With Laser Cutting
Both laser cutting and 3D printing are pretty awesome. So how do you know which one to use? 3D printing is ideal for small complex forms, whereas laser cutting is perfect for simple parts.
Both of these digital manufacturing methods are handy for custom products where you don't need millions of units or you're in the prototyping stage and need to iterate. With 3D printing and laser cutting, there are no upfront tooling costs like with many other manufacturing processes. Take injection molding, for example. It's super cheap if you make millions of parts, but it's generally not cost effective for smaller quantities.
Using a clever combo of the 3D printing + laser cutting means it's possible to build really neat things without excessive spending—an important consideration, especially if you're designing a product to sell and need to keep costs low to hit a target price point or profit margin.
When choosing which method to employ, you must weigh the advantages vs the disadvantages of each. Bill started with 3D printing for all parts, but notes that "even the cheapest options were expensive," even for the tiny motor mounts, which were $5 each.
While the main body (the bright green cube) remains 3D printed because of the complexity of the desired shape, he began looking toward laser cutting for some component pieces—specifically the motor mounts and wheels. "By switching to laser cutting for motor mounts," Bill says, "the cost for two went from $10 for 3D printing to $0.22 for laser cutting."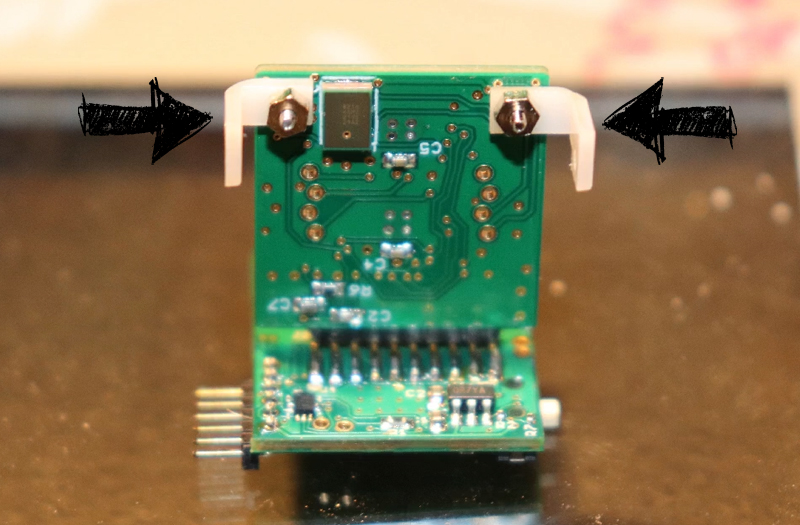 You can see the motor mounts above are bent at a 90-degree angle. But laser cutting happens with flat sheets of materials. So what gives?
Bill had to do a wee bit of finishing on his own, heating up the 0.8mm white Delrin (a popular, strong material often chosen for components on mechanical and electronics projects) used to make the mounts and then bending them to the angle desired. To streamline the process and save time, he created a handy jig to bend the parts consistently. Check out how it works:
At the relatively small quantity Bill is building, the dramatic cost savings from 3D printing to laser cutting justifies the extra time spent on finishing and assembly of the motor mounts. But if the quantity sold grows significantly, this added step would not only take a larger time commitment but also need to be built into the overall timing schedule—something to consider if there are hard dates by which orders must be fulfilled.
Another little piece of finishing Bill does is with the wheels. "I use styrene for the wheels, mostly because of the available thickness of this plastic and the price," he explains. "I found it to be really suited for what I use it for. I glue the pieces together with silicone, which makes for a flexible part that is better for the wheels."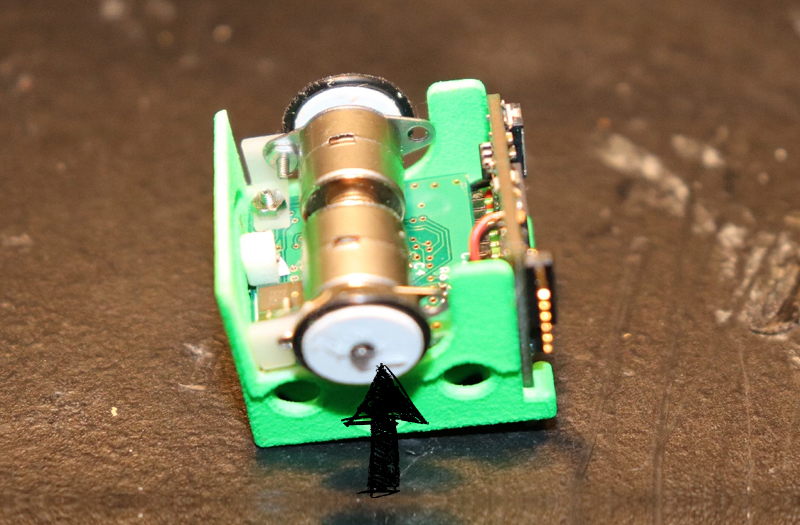 When scaling the product, assembling the wheels may become too time consuming. So another option would be to make the basic gluing labor tasks a part of kitset build instructions. A simple shift of workload could save tons of time en masse without compromising the overall user experience.
Finding Inspiration—And Success
A (mostly) self-taught engineer, Bill spends his days as a prototype and firmware engineer while his spare time is dedicated to tinkering and building to fulfill his need for creativity. He started with the local robotics club and learned firmware, followed by electronics and then physical design.
Like most creatives, Bill says his ideas flow when the brain finally has a chance to relax. "I usually start thinking about design in bed, or in the car, or in the shower or anytime I get bored," he says. "I then design the part in my head and imagine how it fits together. For really tough designs, I model them in Fusion 360 first."
Once his ideas take shape, he preps for the digital manufacturing process that works best. For laser cutter projects, he dives into Inkscape to prep the files. But he says learning it was a bit challenging and recommends watching YouTube videos to get started. (This Inkscape tutorial will help, too.)
The initial files were set up like this: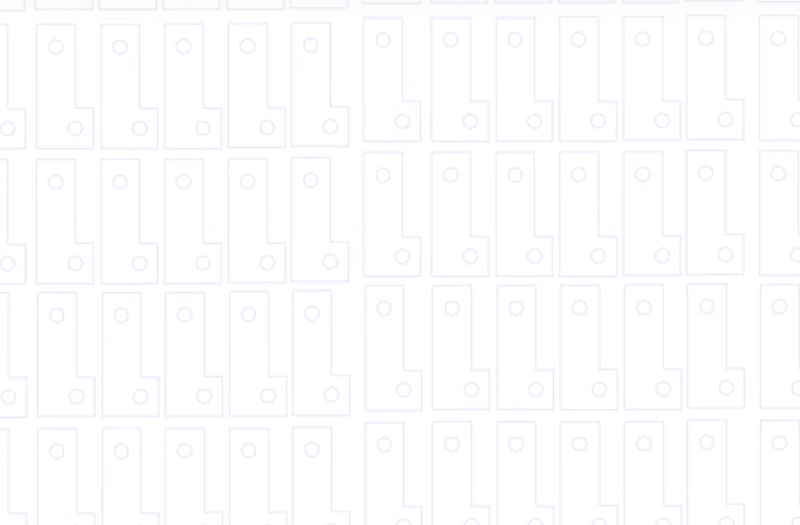 For the number Bill needed, this setup works great. But if quantity grows, he could save even more money by nesting the pieces so they're arranged with shared cutting lines. (For even more cost saving tips, check out this post).
To bring Skoobot to market, Bill chose Crowd Supply to launch his crowdfunding campaign. His initial $1,000 funding goal was far exceed, as 31 backers pledged $4,559 to bring Skoobot to life. While the initial crowdfunding campaign has ended, you can pre-order Skoobot here.
Bill says he works by the motto, "Make it work, make it shine." Congratulations, Bill. Skoobot does both.
To learn more about the Skoobot and keep up with what Bill is building, visit William Weiler Engineering, his software/hardware company focused on hacker toys, STEM and Edtech.