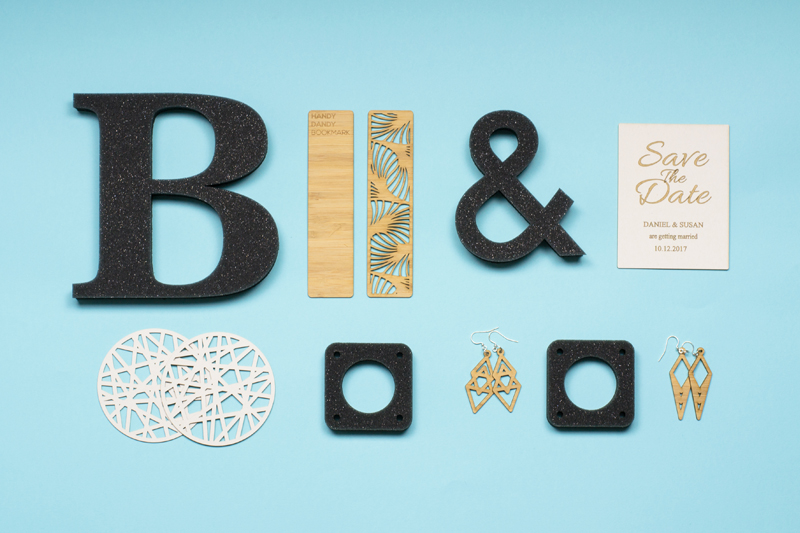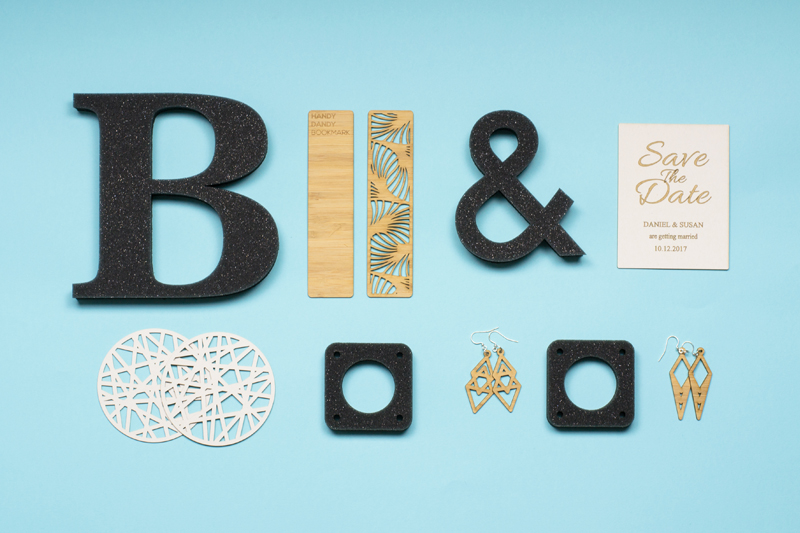 USA Catalog Expands With New Polyurethane Foam, Coaster Board And Amber Bamboo Options
When introducing new materials to the USA catalog each month, we typically offer one kind of material (such as cardstock paper, felt or acrylic) in multiple colors. But this month, we're mixing it up. Literally.
Introducing new polyurethane foam, coaster board and mid-weight amber bamboo!
Design Inspiration: What You Can Make With Polyurethane Foam, Coaster Board and Amber Bamboo
To see how these three new materials stack up, we put our design skills to the test and made 11 potential products to spark your creativity. Check 'em out and see what ya think:
Polyurethane Foam
A good quality foam with a medium feel, polyurethane foam is nearly impossible to soil or stain and is durable as foams get. With three thicknesses available—0.25", 0.5" and 0.75"—it's the thickest material we stock by far. As such, this does mean that the angle of the laser beam will be apparent in the curved edge of the cuts, so design accordingly.
With its acoustic and thermal insulation properties, polyurethane foam is appropriate for use where impact and vibration absorption is required. The most common applications include electrical purposes, insulation and sound dampening, but it can also be used for signage, lettering and props when an unexpected look is desired.
Since it conforms to any shape, this soft and squishy foam is an ideal material for use in packaging to protect fragile and valuable items (electronics enclosures, clocks, etc.) from breaking during transit.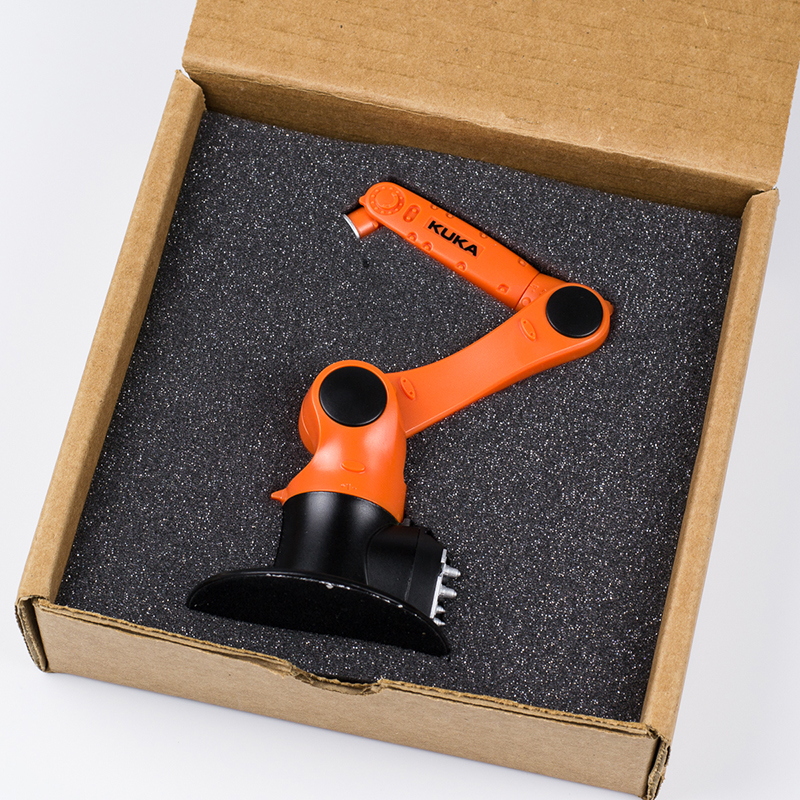 When working on a project that requires vibration absorption or perhaps acoustic or thermal insulation, laser cutting custom gaskets ensures the proper fit.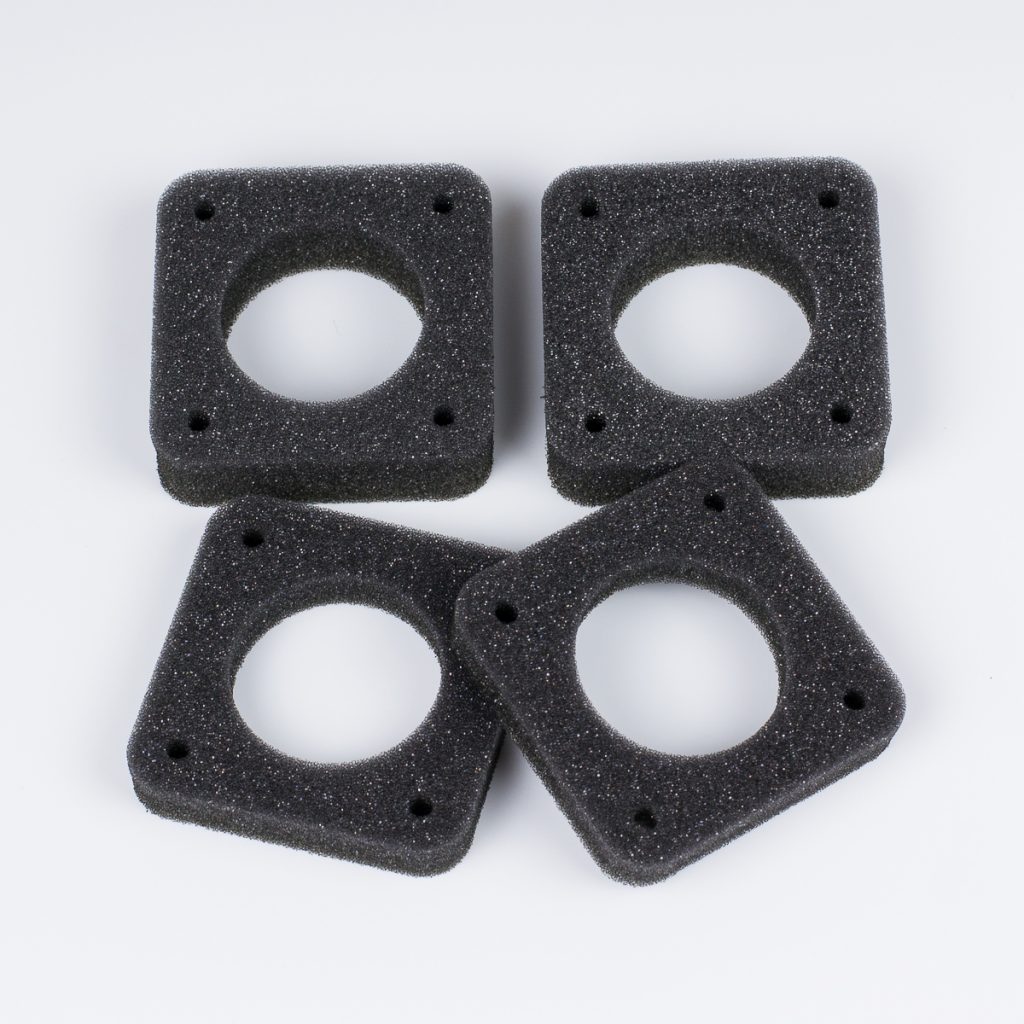 While polyurethane foam is most often used by makers who need practical products such as the packaging and gaskets above, that's not to say that this latest addition doesn't also have something for those clever designers who are always looking to expand their repertoire of products created from non-traditional materials. While home décor letters are often made from wood, plastic or metal, there's something so appealing about how they look in foam.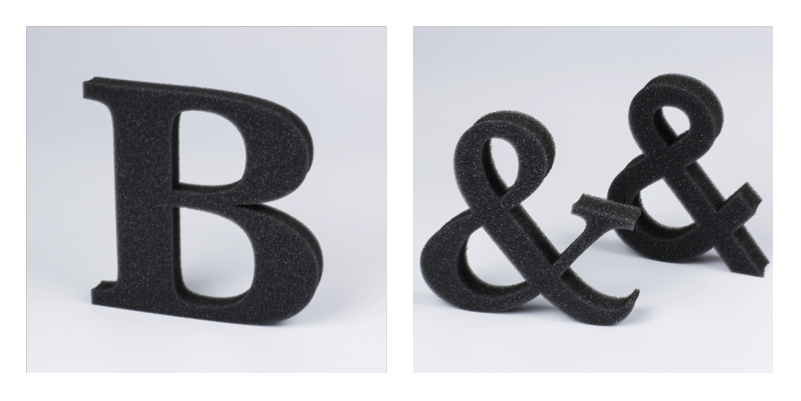 If Polyurethane Foam inspires you to make up a flurry of fantastic designs, find all the details here.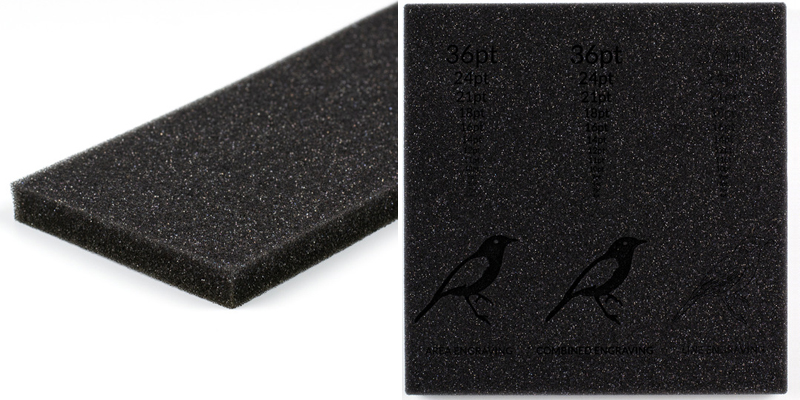 Coaster Board
Made from a single-layer pulp board, coaster board is voluminous but lightweight and 100% biodegradable and recyclable. While the color is generally off-white, it may contain flecks of color imperfections.
As its name suggests, coaster board is mainly used for coasters, beer mats, cap seals, cake underlays and other types of specialty end-uses because of its moisture absorption properties. But it's also an interesting substrate for scale models, business cards and save-the-dates.
It shouldn't be a surprise that geometric patterns do well with coaster board. Check out these fun and funky coasters perfect for selling on Etsy.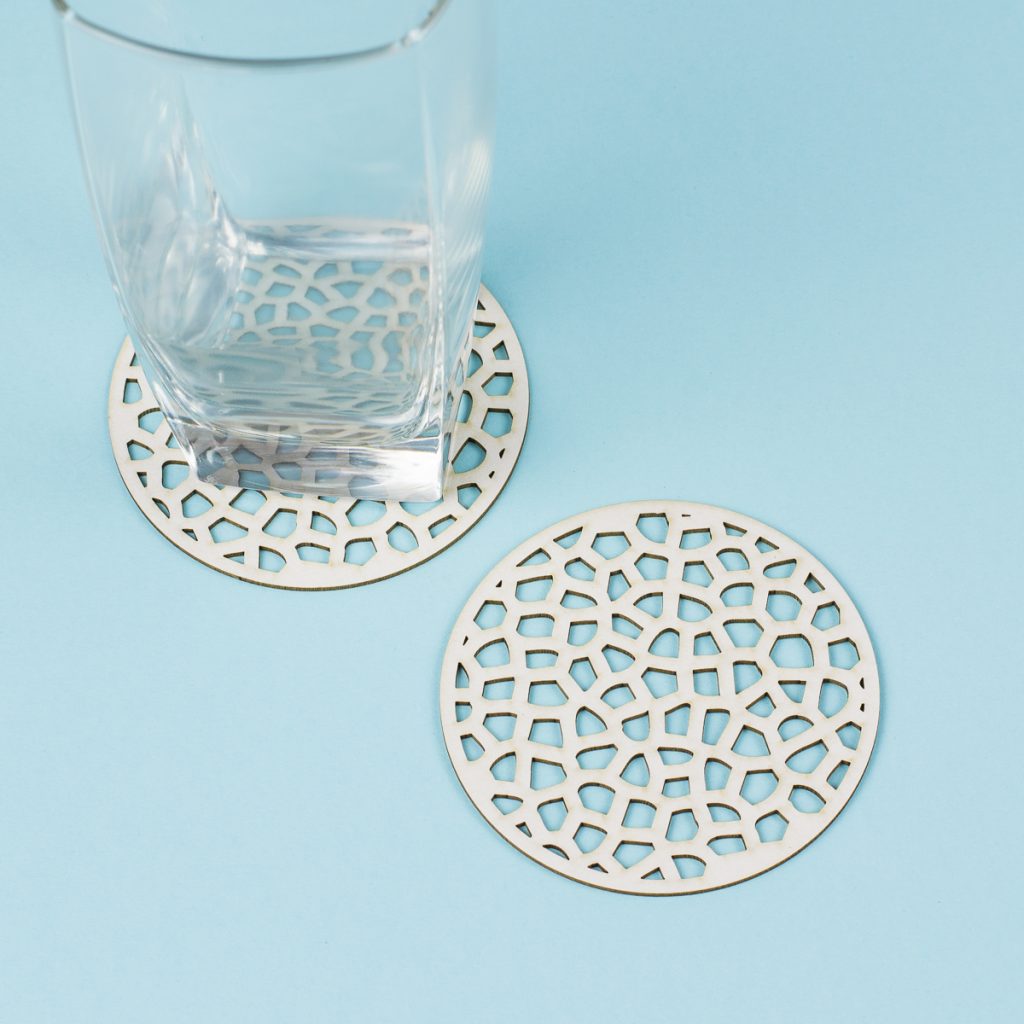 Additionally, coaster board engraves to a nice golden color, as can be seen in this unique take on wedding save-the-date cards.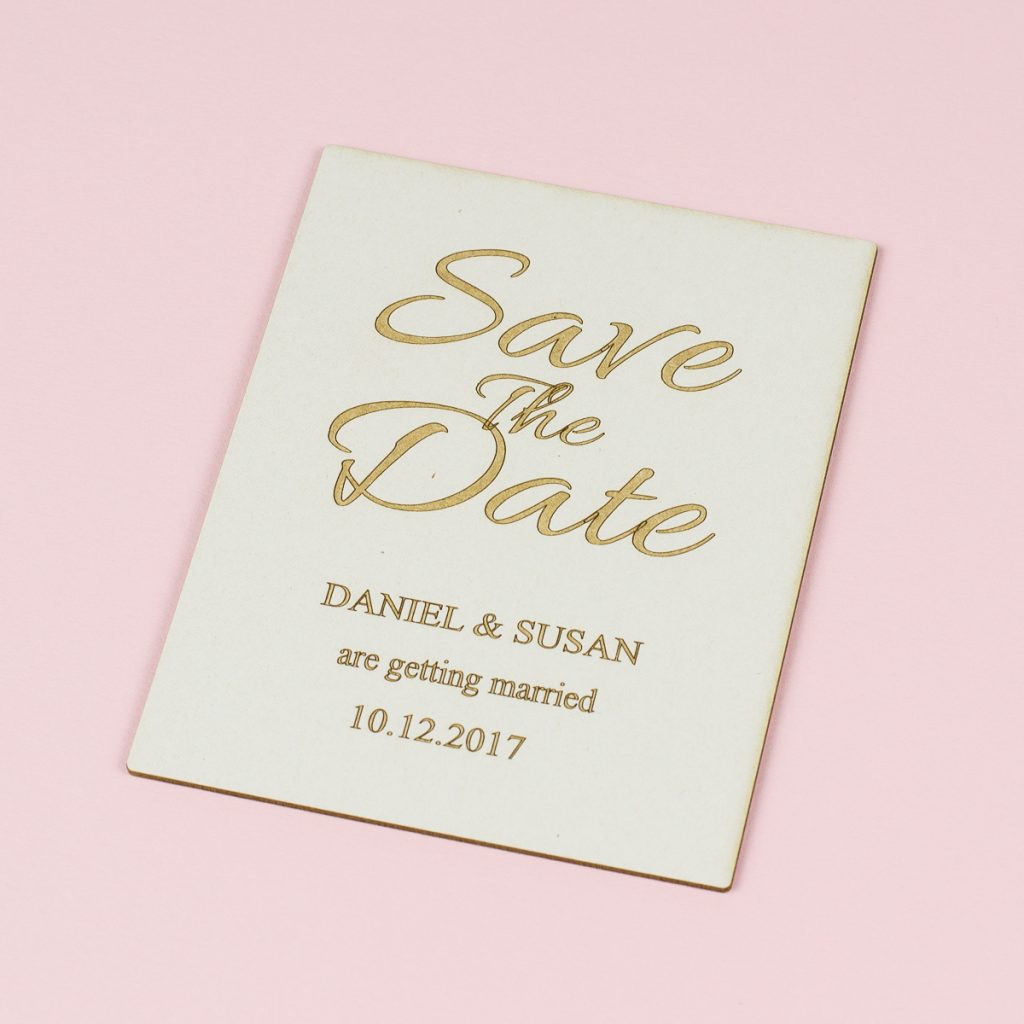 Because it is more substantial than traditional cardstock paper, coaster board makes a desirable material for scale models. This T-Rex truly is king!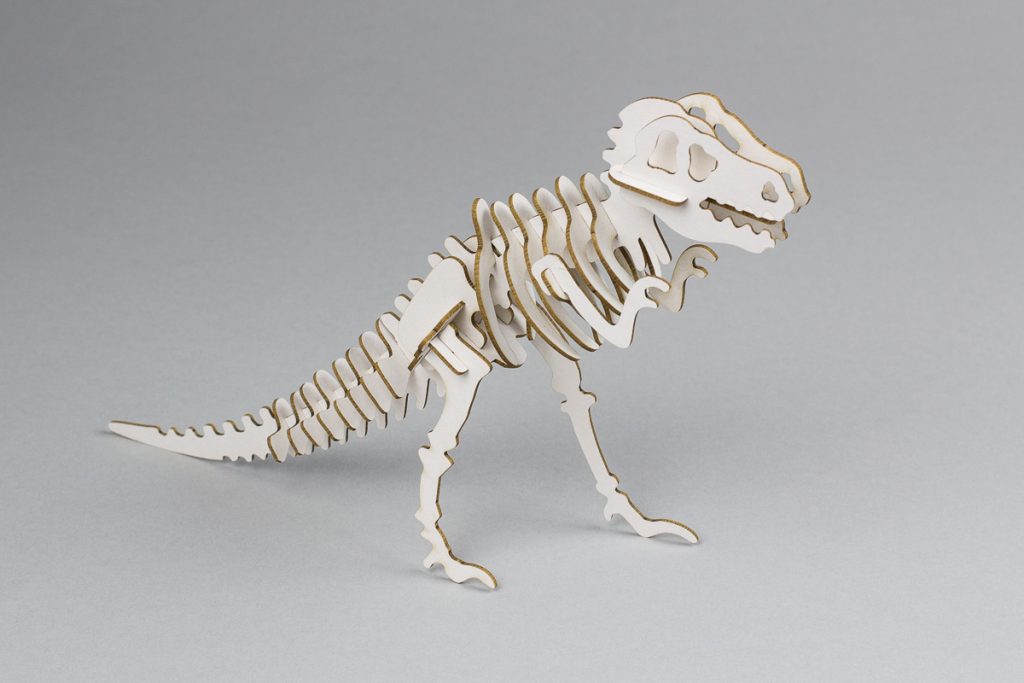 Coasters make memorable promotional products when hosting events. A creative outline, such as this speech bubble, is the perfect backdrop for logos or brand taglines alike.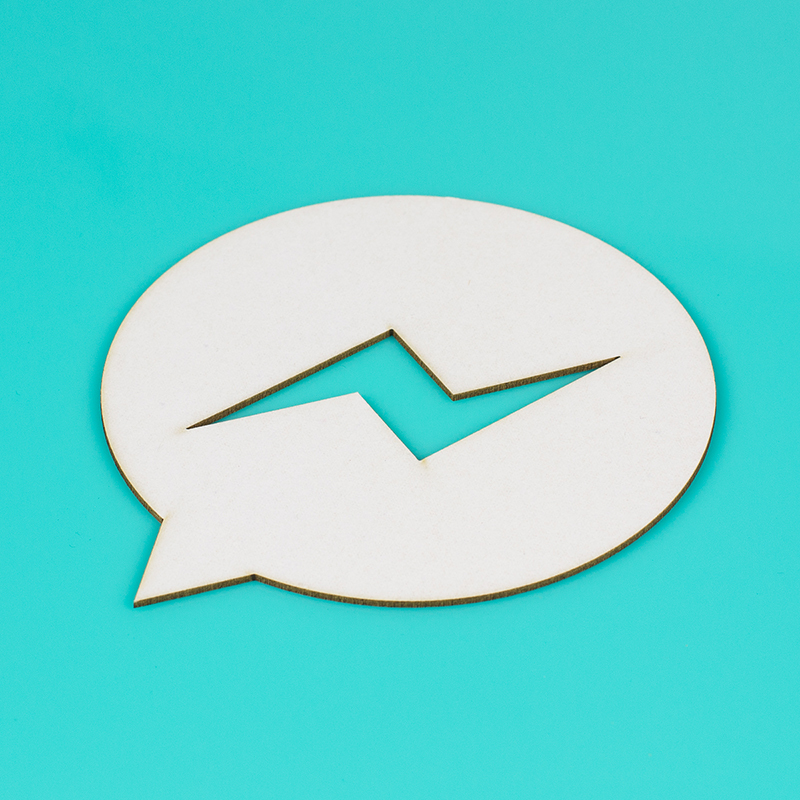 One-of-a-kind business cards are remarkably more memorable than the traditional printed pieces, especially when using coaster board rather than everyday paper. So unexpected! By putting your own spin on this conventional introductory leave-behind, you can create a memorable branding tool.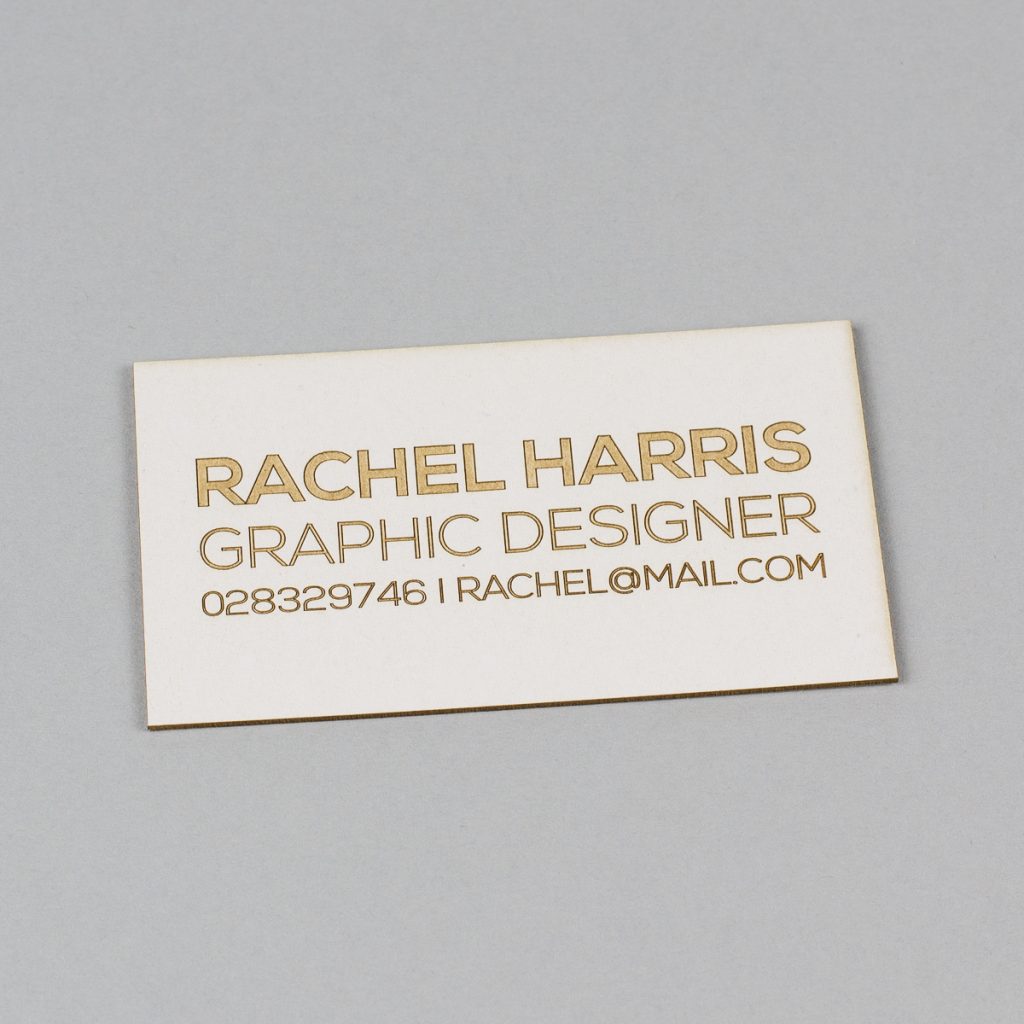 If you think Coasterboard is cool, get all the details about it here.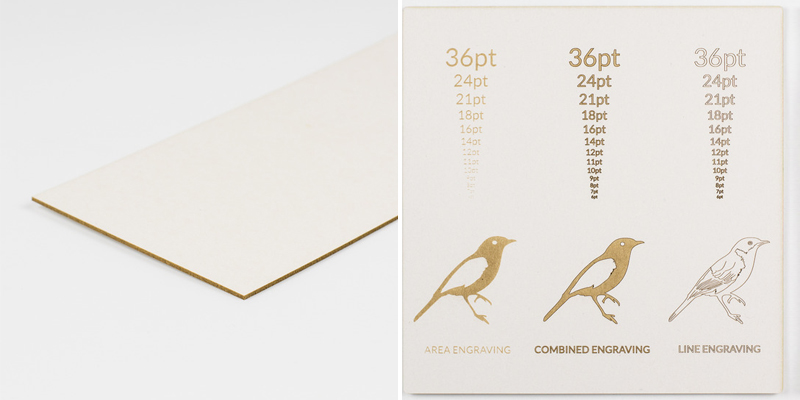 Maker Tip: Because coaster board is brittle relative to other cardstock materials, designs that fold are not recommended. However, it can be easily joined with a wide range of glues and tapes.
Amber Bamboo
Bamboo is new? Wait, what? So, bamboo itself as a material isn't new. We've offered amber bamboo ply for years in a thin 0.9mm sheet and a thicker 2.7mm sheet. What is new is this mid-weight 1.8mm thick sheet.
As a mid-weight sheet, the 1.8mm bamboo is more flexible than its thicker counterpart (3-ply vs. 5-ply), and you get a more economical price than thicker stock while maintaining the same look. How? Not only is the mid-weight material sheet price lower than thicker options, but it's also faster to cut through so you'll spend less on making costs as well.
With its natural beauty and 100% renewability, bamboo is super appealing for any number of applications from jewelry and electronics enclosures to conference badges, signs, bookmarks and more.
See how the modern aesthetic of these geometric earrings is softened by the natural wood grain? So pretty.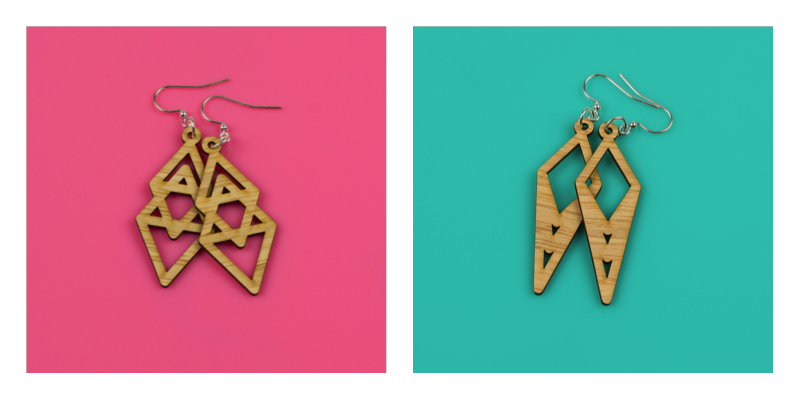 Bookmarks are ideal teacher gifts or birthday party favors (while encouraging reading!), and they also make inexpensive promotional products. And since these are made from amber bamboo rather than paper, they're more likely to be kept—and used.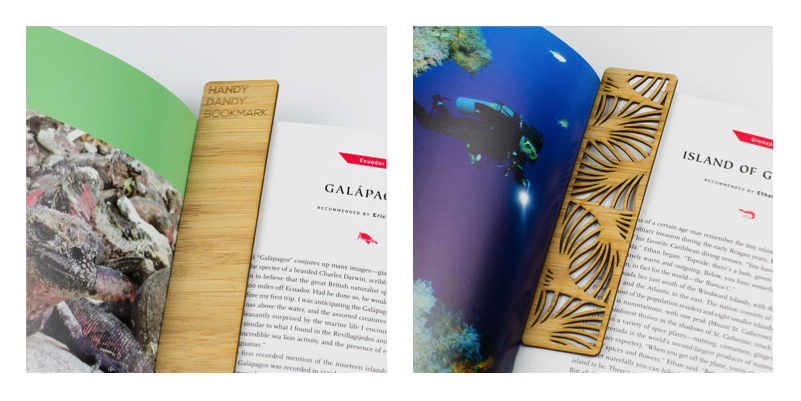 If fashion accessories are your bag, include a laser cut living hinge in your products to add dimension.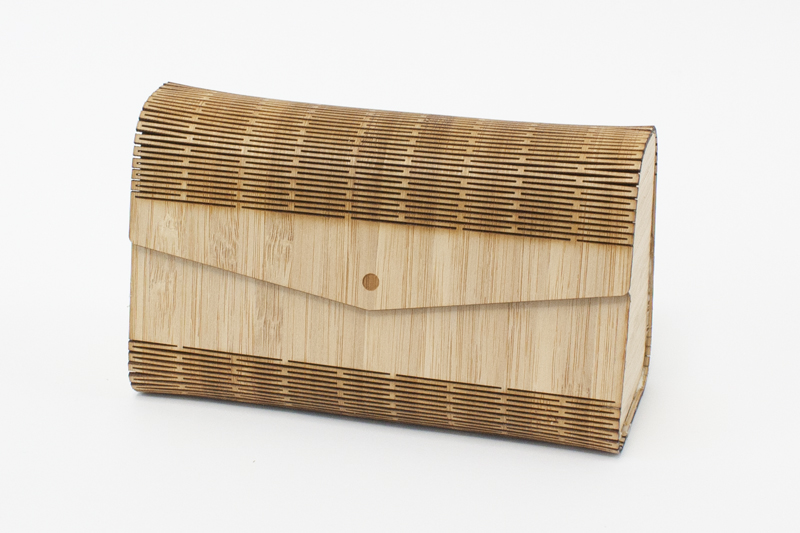 For even more products you can make with amber bamboo, check out these eight inspiring ideas.
If you think Bamboo is the bomb, learn more here.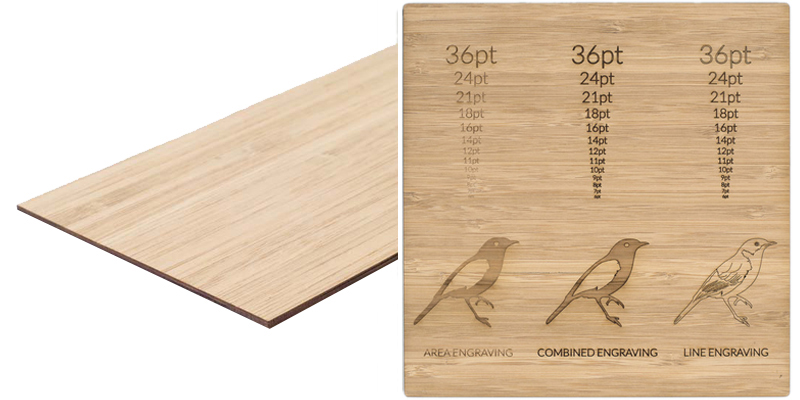 Maker Tip: Bamboo is a natural material with natural variations, so when a layer of the material is burned off during laser cutting or engraving, the nature of the layer below it can vary. Sometimes this next layer comes through darker and other times it comes through lighter—or even banded—due to the grain differences. While the laser settings are constantly calibrated to ensure consistent engraving results, please note that there may be color differences between bamboo sheets and plan your designs accordingly.
What Will You Laser Cut With Polyurethane Foam, Coaster Board Or Amber Bamboo?
After seeing all these ideas, you must be inspired to start making, right?! What design ideas do you have in mind? Whatever your laser cutter project ideas, give us a shout in the comment box and let us know what you can't wait to make. We'd love to hear all about it!