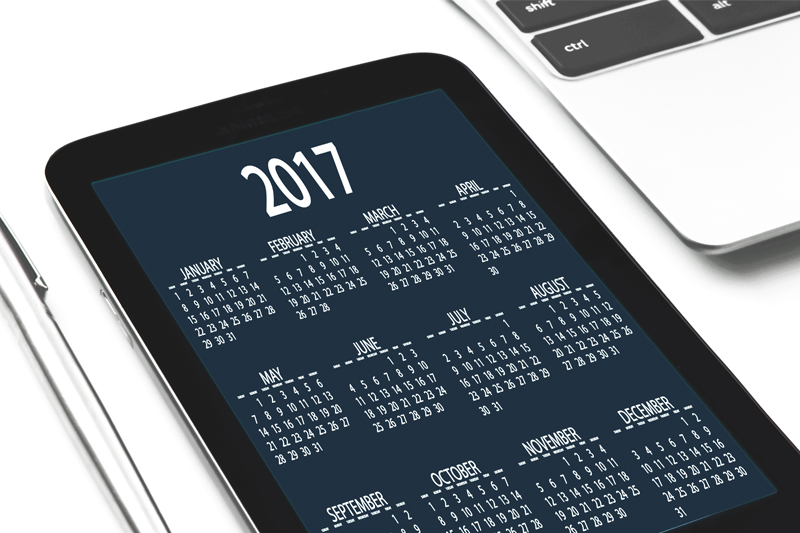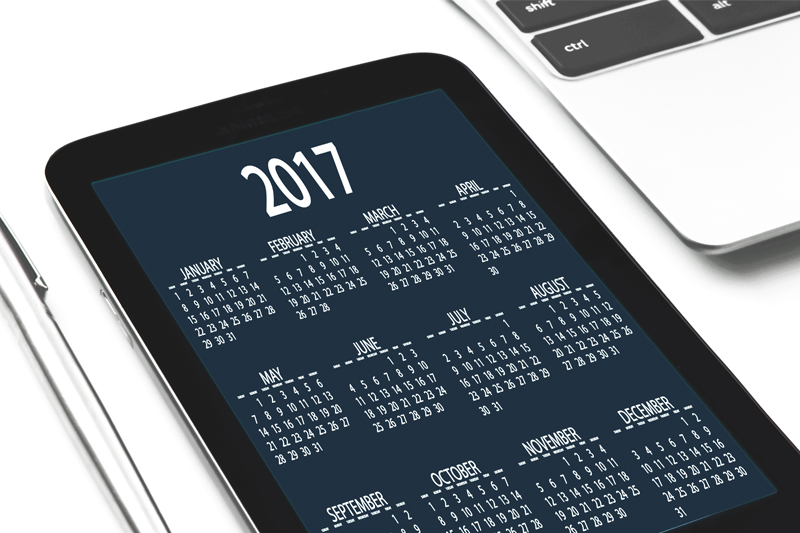 Ponoko's Greatest Hits (And Misses) Of 2017
To say 2017 has been an amazing year would be an understatement! We've worked with many long-time makers and we've met some new ones, and all of you have kept our lasers super busy. Thank you for putting your trust in us when bringing your ideas to life!
So as the year comes to a close, we're taking a look back at all the stories, people, products, materials and more that has made 2017 an incredible 12 months. Take a look:
The Factory Of The Future Is Humming, Thanks To You
We've been doing this for 10 years now because we believe in a digital making future, where local robots turn your digital designs into products on demand.
So we continue to build a factory of the future for you to profit from your creativity. This is made possible by connecting your digital design tools to our digital making robots over the Internet. Making it easy to get the best quality, speed, price AND service (ever) to make custom products, with less footprint.
Told 9 New Maker Stories (Now A Total Of 200+)
What better place to start than here? You guys make incredible stuff. Truly! We're inspired every day with your creativity, imagination and ingenuity—and we love telling your stories.
This year, we chatted to nine successful makers—from jewelry designers, Etsy sellers and branding agencies to makers launching products on Kickstarter—to find out what worked, what didn't and what inspired them to make. In addition to the wide range of products, these maker spotlights just might give you some insights to use with your own designs.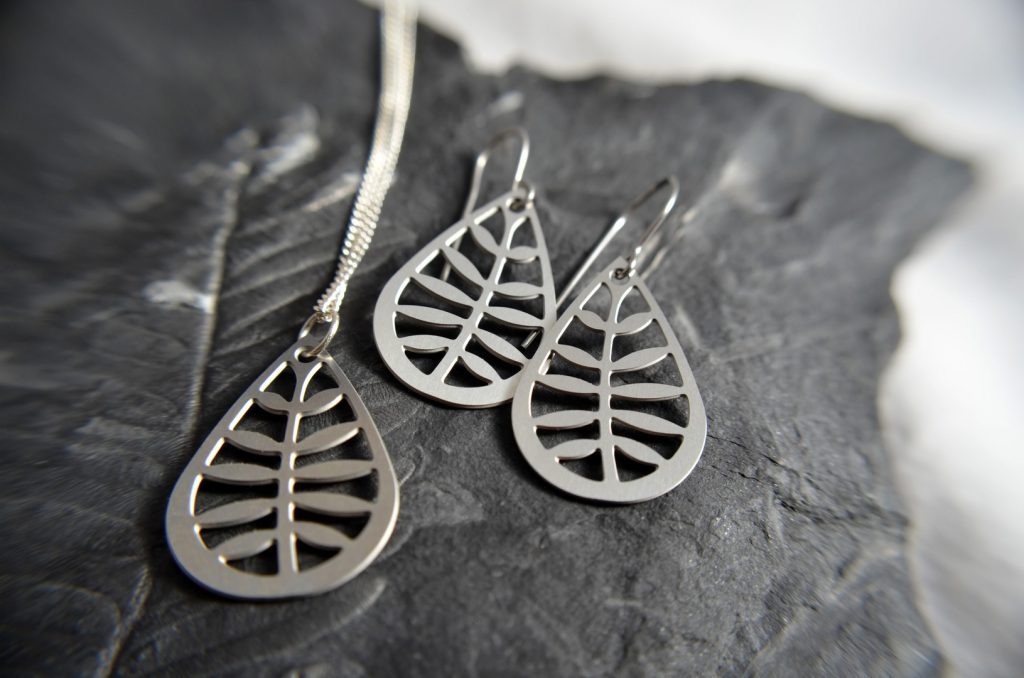 And if you have made some cool stuff with Ponoko, we'd love to hear from you. Tell us all about your projects here. You never know; you just might be featured in 2018 as we aim to tell more of your stories than we did in 2017!
5 Most Popular Blog Posts
With 3,700+ posts on the Ponoko blog, there's lots to read. From product ideas that inspire you to educational how-to's that inform you, the goal of everything we write is to help you make awesome things.
So it's probably not surprising our most popular posts for 2017 were all instructional ones. We'll definitely keep doing more of these in 2018.
Some of the top five were written in this year, while others were from the archives. Here's what you were reading the most in 2017:
1. The Ultimate List Of 50 Laser Cutting Ideas
When the list of what you can make is literally limited only to your imagination, deciding what to make may not be as easy as one would think. So we totally get why this list of laser cutting ideas was your favorite. Seeing heaps of cool designs in one post can really kick off your creativity!
2. Your Guide To Making Electronics Project Boxes
Electronics cases help your project last longer and work more reliably—plus they demonstrate a detailed attitude about showing off your work. It's time to think outside the box when it comes to thinking about the insides of boxes, and this introduction to how to make electronics enclosures shows you how.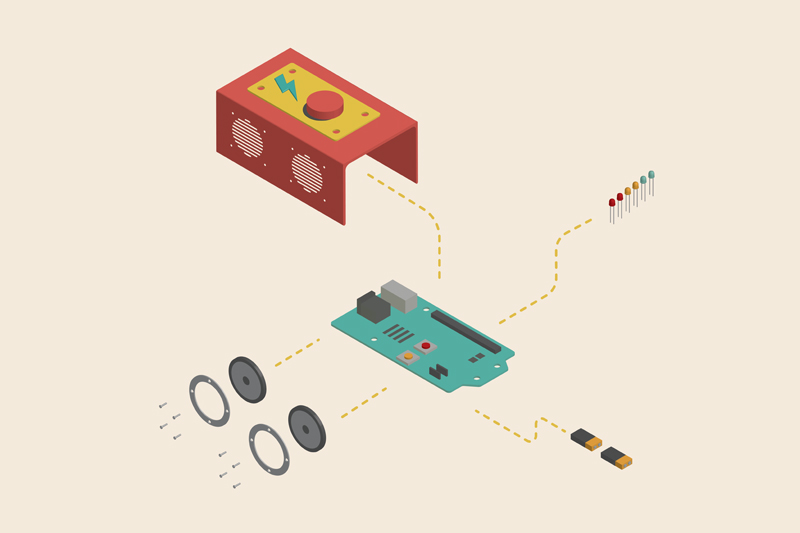 3. How To Design A Living Hinge
Living hinges might just be one of the coolest things to laser cut. And this post demystifies the ins and outs of how to laser cut curved surfaces.
4. 100 Laser Cut Jewelry Designers
If you're a jewelry designer, bookmark this one. This post is a maker must-read. You can't help but get inspired once you see the breadth and depth of what these 100 jewelry designers have laser cut.
5. How To Design A Laser Cut Interlocking Box
Boxes are one of the most functional DIY projects out there, and making them has never been easier. This post gives you a glimpse inside the Box Maker web app and plugin so you can design a custom interlocking box with ease.
5 Least Popular (Of The Popular) Blog Posts
Ok, so we're not gonna lie. Some of our blog posts from back in the day are real stinkers. So why would we make anyone read number 3,729. Nah.
Rather, we looked at the top 100 most popular posts and took the 96th – 100th stories to share with you. These posts are a bit more technical in nature (and thus a more specific, and limited, audience), so there tends to be less visitation. But there's some really cool stuff here if you wanna give these stories a read:
96. 10 Great Materials For Laser Cutting
This posts dates from a few years back (thus the lesser traffic). But it's a good one because it easily lays out the pros and cons of each material, the pricing info and example project ideas.
97. 10 Best Articles On Architecture
Another one from the archives, but this post is a real treasure trove of modern design. Don't let the title fool you; yes, it does cover traditional architecture in the building sense. Yet a better title could be architecture-inspired products, because the links to the articles go beyond homes and skyscrapers. It's worth a read, if for nothing more than checking out the great photographs.
98. Design Better 3D Interlocking Models With Three New Materials
This post introduced two new materials—cardboard and taskboard—to the USA materials catalogs this year. But with a very specific audience in mind—makers who are designing interlocking models—the traffic on this one was low. Plus, these materials are more functional than flashy, so that could limit the appeal. But if you haven't seen the laser cut T-Rex in this story, you better click through.
We love board games, and this DIY chess set made out of acrylic is cool both visually and tactility. Plus, there are links to the templates for anyone to use or modify.
100. 3 Reasons Why You'll Love Laser Cut Bamboo Veneer
Rounding out the least popular of the popular posts is another new material introduction to the USA. What's cool about this bamboo veneer is that can achieve more consistent laser cut results (as compared to traditional bamboo that can warp), which is especially important if you are selling the items you make and cannot have any variance between pieces. So if you've used traditional bamboo in the past, check out this post and see if the new veneer could be the perfect fit for your next project.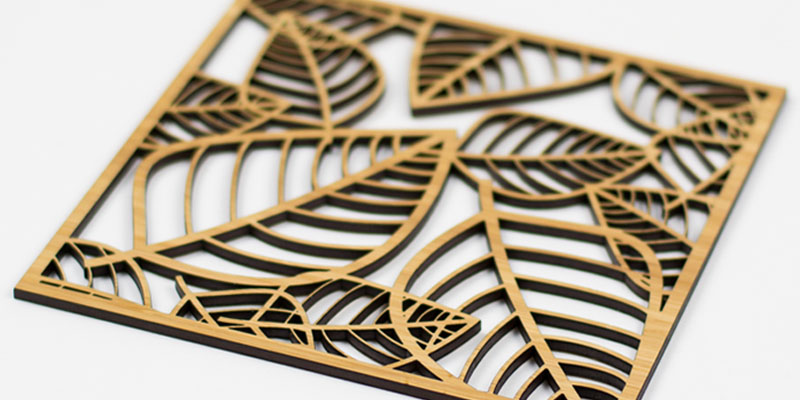 5 Most Popular Materials
If you've been reading the blog for any length of time, you know that we introduce new materials to the USA and NZ catalogs each month. We love giving you fresh options for making your designs unique. But sometimes you need a tried-and-true material guaranteed to get the job done. Look no further:
Clear acrylic is a top choice because of how well it reacts to laser cutting. The surface of this thermoplastic engraves with a nice frosty finish that catches light wonderfully, and the edges melt smoothly rather than burning like wooden materials do. It's also a staple material choice because of its versatility. You can make anything from jewelry, tableware and electronics enclosures to conference badges, signage, book covers, point of sale displays—and these ideas are just the tip of the iceberg of potential uses.
You can also heat acrylic to make it bend, giving your laser cutting projects a boost by taking them beyond the constraints of two dimensions. And since acrylic is also budget friendly, it's an economical alternative to glass. Clear acrylic is also less expensive than other acrylic colors, which only helps sweeten the appeal.
Bamboo is a sustainable and eco-friendly material because of its fast growth. Once formed into sheets, it is a strong and durable plywood. It can be laser cut to a fine detail and engraves beautifully. And because of its thinness, it is quick—and thus more economical—to laser cut. It is also super versatile, making it ideal for jewelry, tableware, electronics enclosures, conference badges, signage, book covers and point of sale displays.
Birch plywood is made from laminations of birch veneer. It is lightweight but strong, among the strongest and most dimensionally stable plywoods. It has a great price point and is commonly used for making laser cut scale models, jewelry, model boats, model airplanes, product housings, drones, clocks, prototypes and signage.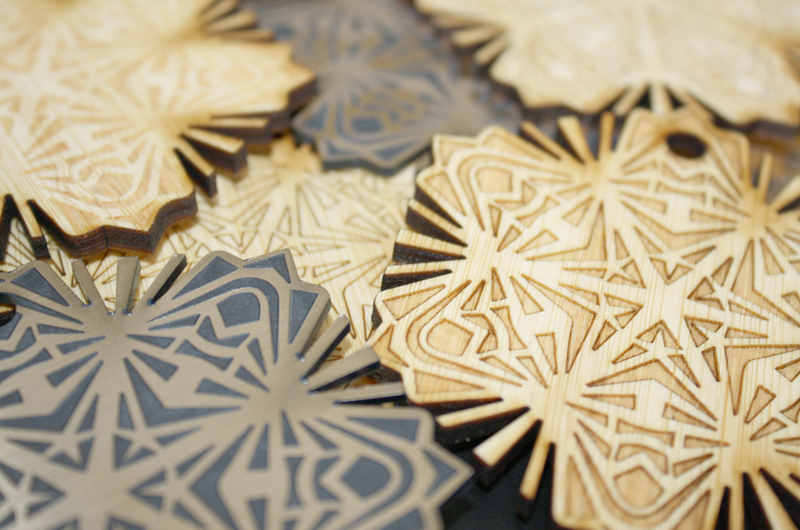 Black acrylic is a classic favorite. Why? Because engraving looks oh so good on this material. The frosty white engraving contrasts beautifully with black. Jewelry is one of the top laser cut products from black acrylic, but it also looks smashing for anything that requires a sophisticated, sleek palette—tableware, electronics enclosures, conference badges, signage, book covers, point of sale displays, etc.
Another budget-friendly material, MDF has a warm golden tone and a smooth texture that makes it easy to glue and paint with pretty much anything. It's great for creating complex 3D forms, so it lends itself well to making models, drones, clocks, prototypes, furniture and signage.
And if you want to see examples of the kinds of products you can make with these top materials, check out the Ultimate List Of 50 Laser Cutting Ideas.
5 Least Popular Materials
Of course we don't have any materials in the catalog that we're not proud to offer. But not every material can be as popular as acrylic or wood. Some materials simply have limited uses. However, if you haven't taken a look deep inside the materials catalog, there just might be something special there that would make your next project amazing. Check out these unsung heroes:
Our 100% merino wool felt is dense yet soft, durable, stable and non-fraying. It has a consistent texture that laser cuts beautifully and ages gracefully. Available in 12 vibrant colors that are non-toxic and UV-resistant, making felt ideal for jewelry, accessories and home décor.
That said, it is possible to cut felt with a knife so laser cutting isn't absolutely necessary. And it can be kind of expensive in relation to other materials. But one of the major drawbacks is that felt can have a strong burnt wool smell after cutting. The smell dissipates with time, and you can speed up the process by cleaning the felt or leaving it in fresh air. Also, the edges scorch and turn brown, which is more noticeable on the lighter colors, so keep that in mind when designing.
2. Baroque Blue Printed MDF – 3.0 mm
In July, we introduced the first Ponoko Originals printed material to the USA and NZ catalogs. So part of the reason this material is low on the list is that it is printed with a very specific baroque pattern and it may not be everyone's cup of tea. That said, you can do some really cool stuff with it. Learn more about this new material and see product ideas made using it.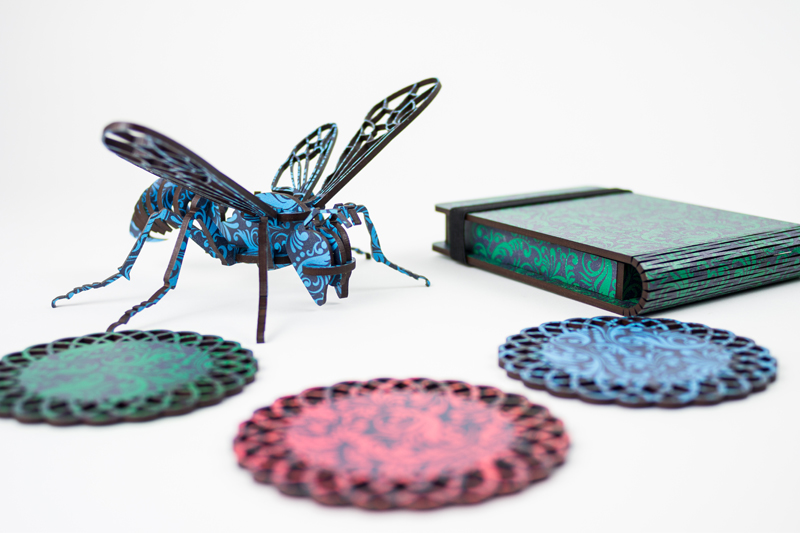 Polarizing film is a super thin, 0.8mm light grey laminate material that has a polarized layer to reduce glare and reflection. It's often used in the making of sunglasses and LCD screens, but its light blocking qualities are also often used in photography and for art installations. Because of it's limited uses, it made the list.
Also introduced in 2017, this material has one specific application: Magnets. It's great for those looking to create custom magnets, but it's obviously less versatile (and less popular) than other materials. See some of its applications in the blog post that launched it all.
Taskboard is an ultra-light wood fiberboard made from 100% sustainable forestry wood, but it is unlike any other wood product. When dry, it's rigid, stays flat and won't curl. Yet when sprayed with water on both sides, Taskboard becomes pliable and can be formed into 3D shapes. Very cool. Although it was launched in the USA materials catalog in May, it does have limited uses. However, here's why it is especially useful for cost-effective prototyping before moving onto more expensive sheets.
5 Most Popular Knowledge Base Articles
We try to make working with us as straightforward as possible. But because you can literally make anything you want, there will always be questions. There are many factors that go into making laser cut products, so we've created a knowledge base that you can tap into anytime to get a better understanding of the process.
So what are people reading on our help site? Here are the five most popular articles:
1. How To Remove Double Lines Using AutoCAD
As the name suggests, this tutorial helps you eliminate any double lines in your design. This is important because having double lines means you're paying twice to cut one line. You want to save money, don't ya? Then be sure to read this post.
2. Materials For Laser Cutting In Order Of Price
Sometimes you might have a specific material in mind for your project. But other times, you could be open to something else within a certain price point. If that's the case, check out this article to see what your options are.
3. How To Get The Best Engraving Results From Cutting/Engraving Acrylic
Obviously, as the laser cuts or engraves materials, it burns through the material. Many materials have a protective paper covering the surface to help reduce any burn marks. This post explains when and why you should keep the protective covering as well as when and why you should remove it when laser cutting and engraving acrylic.
4. Easily Create Laser Cut 3D Forms
While the material sheets for laser cutting are flat, that doesn't mean your projects have to be. This tutorial walks you through some new tech options that make the 3D design process easier.
5. How To Make Interlocking Acrylic Designs
Making interlocking acrylic designs can be challenging because of the rigidity of the material. This post talks about the importance of radii and shows what can literally make or break your design!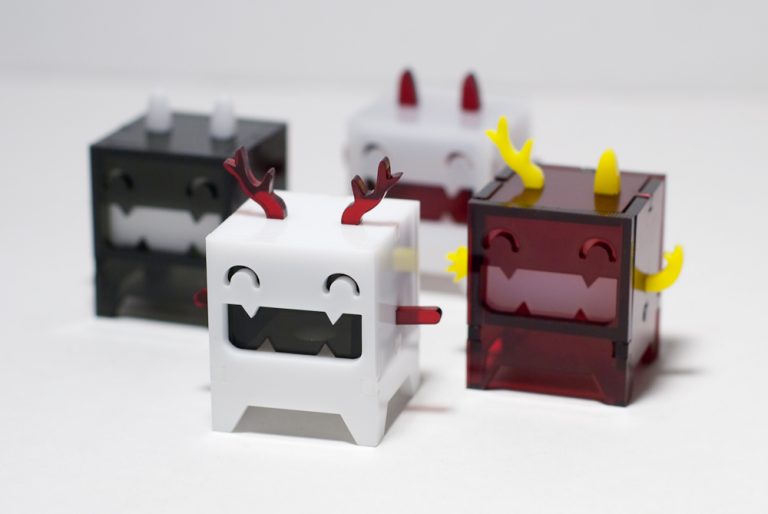 5 Most Popular Knowledge Base Searches
In addition to perusing the knowledge base for how-to articles, many makers come to the help site with specific questions in mind. Here's what people are searching for on our help site. Who knows, you may have had the same questions in mind, too!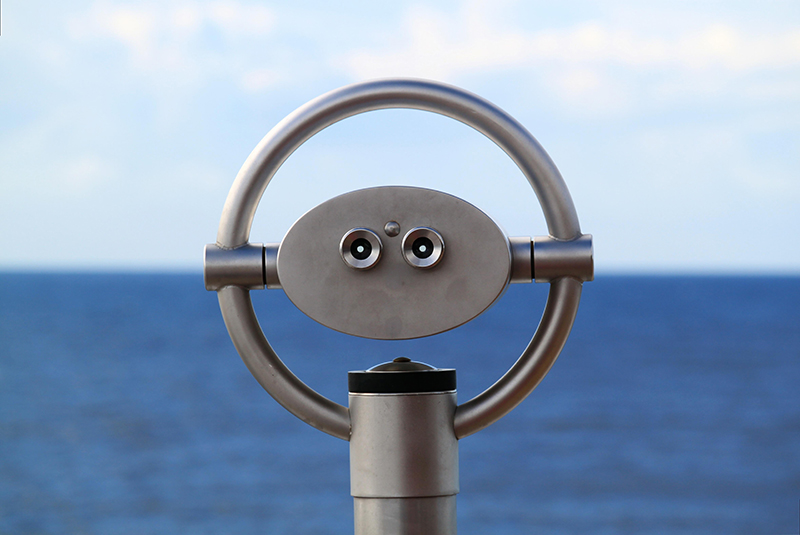 1. Shipping
Why don't we list shipping prices? It's all about accuracy and making sure you don't pay more than you need to. We get prices in real time from our shipping providers based on the actual size and weight of your package, which differs widely from one maker's project & location to the next. With multiple delivery speed options, compiling all of this info would result in the world's largest spreadsheet. Plus, you'd go cross-eyed reading it. So to get the numbers right and make the best user experience, upload your design for a quote here you can get a quote and timeframe for both making and shipping.
2. Materials
If you want all the 411 on our materials, the materials catalog is where it's at. Not only are there helpful pictures but also design notes so you can make the most of each unique material. There's also your questions and our answers for many materials too.
3. Home
Clicking on the Ponoko logo in the upper left hand corner of the site takes you to the home page, so we were a bit surprised at this search. Looks like we need to upgrade the navigation on the site since you're searching for this. Will do!
4. Inkscape
We have two great resources on Inkscape. The first is our Inkscape Design Guide. And the second, Design Made Easy With Inkscape Vector Tutorials, was published this year and walks you through the basics for working in this popular, open-source software. If you're working in Inkscape, bookmark these.
5. Pricing
When making a product to sell or for promoting your brand, it's critical to understand all the costs involved so that you can make a profit. This leads nicely into our next section, which is all about how we updated our cost saving tips …
Updated The Top 10 Ways To Reduce Laser Cutting Costs
Did you know that the majority of makers are paying too much for laser cutting and engraving? Why? It comes down to understanding the basic rules of laser cutting and then applying sound design principles to those rules in order to get the best overall price.
In the Top 10 Ways To Reduce Laser Cutting Costs series, we updated the information on prototyping, simplifying details, avoiding double lines, grouping parts together and more so that you can make more efficiently—and save money.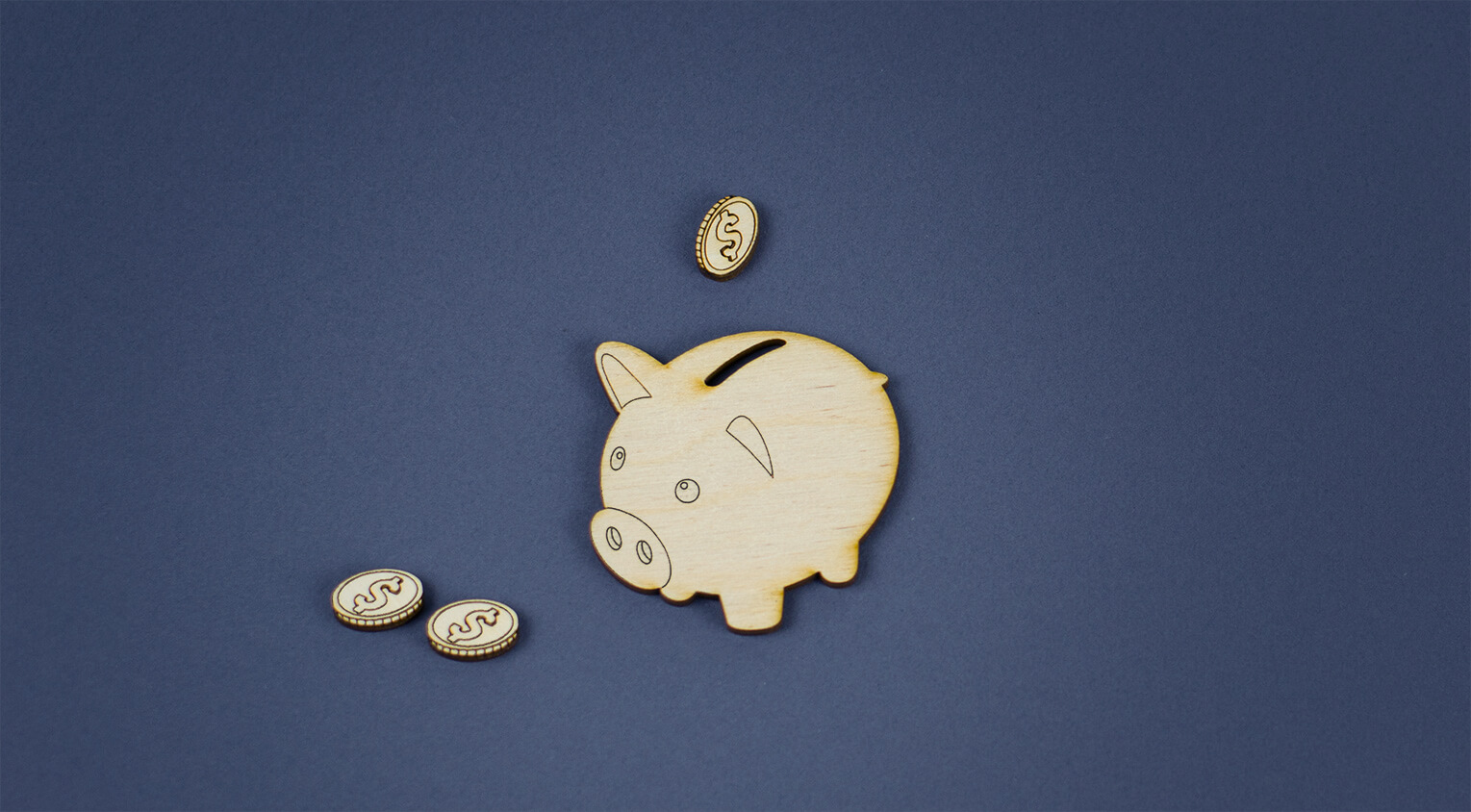 Of course, every design is unique and the best way to reduce costs may not always be clear. If you'd like cost-cutting ideas specific to your project, feel free to get in touch with our team. We're here to help!
Launched 40+ New Materials – See Them All Here
Did we have some fun in 2017 launching new materials! From cork, bamboo veneer and coated MDF to acrylics galore, these new materials add excitement and keep your products unique.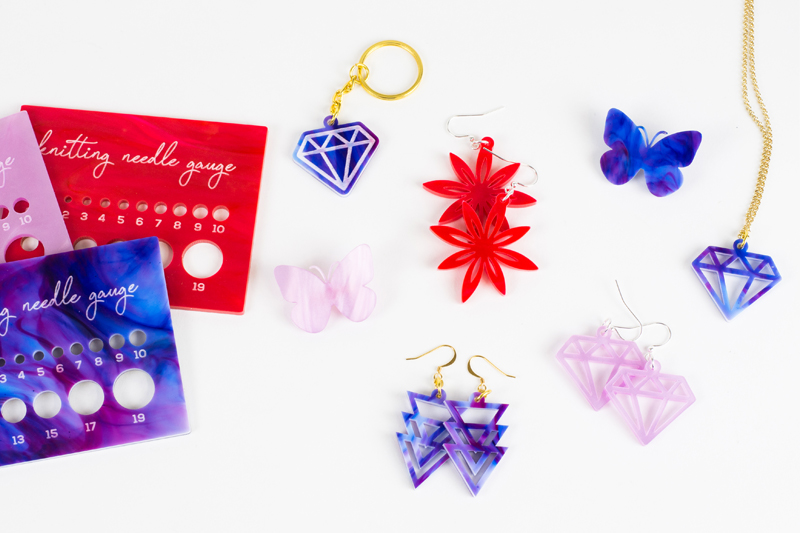 We know how important it is to see actual products made out of these new materials. So in 2017 we started cutting real designs to show off the unique properties of the materials. And we even included links to any free design files if you wanted to make some of the featured products yourself.
See 2017's brand new materials in all their glory.
Got Even More Speedy Answering Your Emails
We totally get how exciting it can be to bring a design to life, but sometimes you need help making it happen. For 2017, our median reply time to emails was 3 hours, even though we answered 35% more emails than in 2016 when our median was 5 hours (and compared to a seven hour average by companies our size).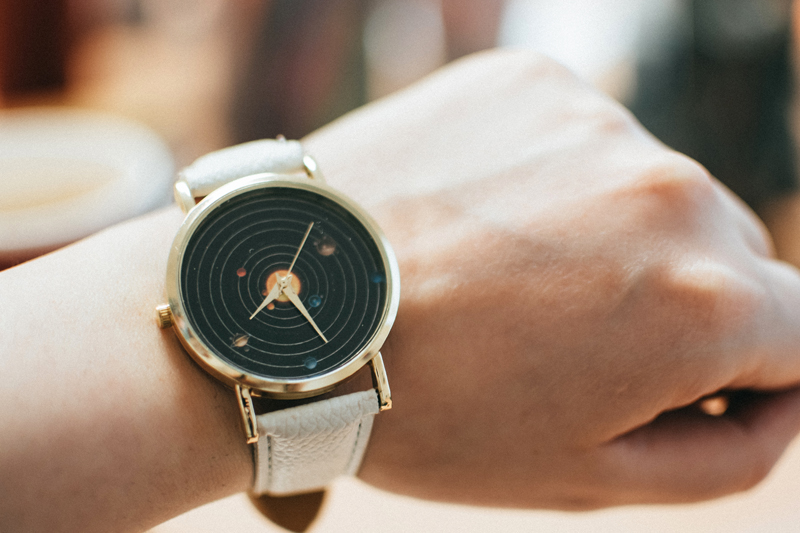 We have a wonderfully dedicated customer experience team who have all worked on our future factory floor, so they are completely in touch with how your designs are getting made. This practical knowledge means they can answer your questions quickly so that you can have your project done beautifully and delivered to your hot little hands ASAP.
And since the instant quoting system allows you to upload a file for a quote, we have time to answer your more complicated questions instead crunching numbers (that's what computers are for!). We're always working to help you as fast as we can, and we'll continue improving efficiencies in 2018.
Delivered Early Or On Time 99.3% Of The Time
(What Did We Do With The Other 0.7%?)
While we always want to deliver your projects on time, there can be the occasional delay. When that happens, such as with the 0.7% of people in 2017, these makers got a "love coupon" for their next order. And if a rush making fee or expedited shipping fee for a guaranteed delivery time was paid, we refunded it.
Delivered Error Free 98.8% Of The Time
(What Did We Do With The Other 1.2%?)
No matter how hard we try to make every order perfectly, we are human after all. Sometimes mistakes are made.
So for the 1.2% of orders that weren't perfect, we remade and reshipped them for free ASAP, no pesky returns needed. Customers just showed us photos of the problems so we could learn what we did wrong and then fix it! And because we hate wasting our customer's time, these makers also got a "love coupon" for their next order.
Introduced A New Service: Digital Printing & Cutting
(Coming Back In 2018)
This summer, we introduced Ponoko Original printed materials. We had lots of great feedback, but we kept hearing one question: "Can we print our own designs?" In September, we were finally able to say, "YES!"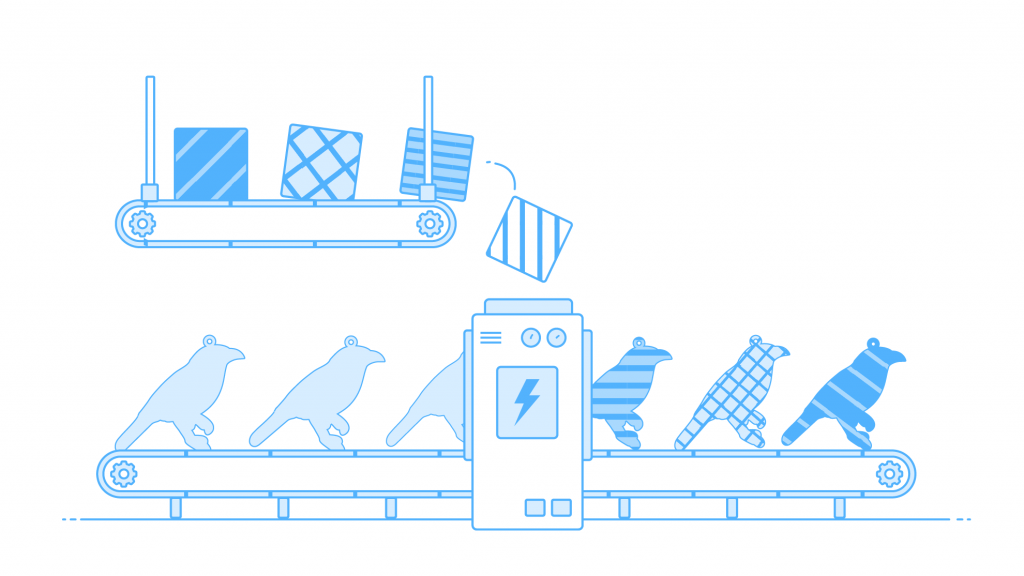 For a month, makers could print their own unique designs on three of our most popular materials and then laser cut them to create one-of-a-kind products. This trial was to get an actual sense of the demand for this new offering and what pricing might work for both you and us.
Check out these amazing designs:
Maker Tessa made this Rise & Shine wall hanging from white acrylic.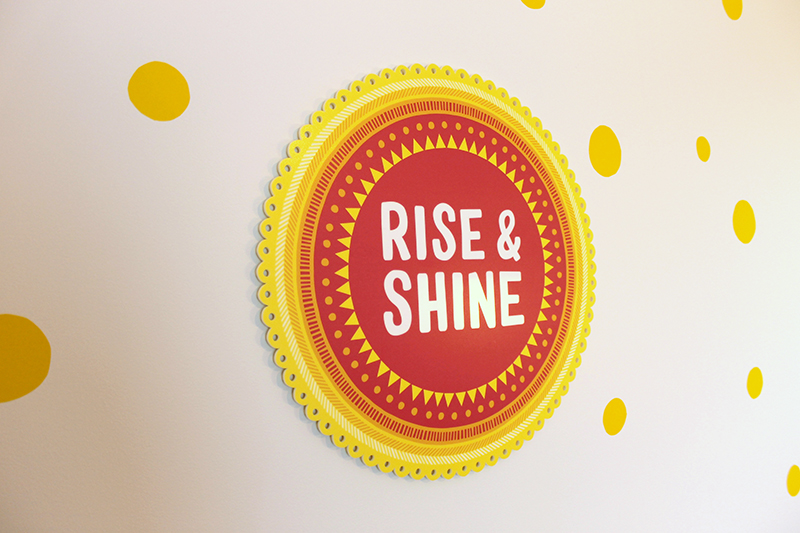 Jade from Rockabilly Rougetete made these super cute cat earrings, necklaces and clips from white acrylic and says, "I love them!"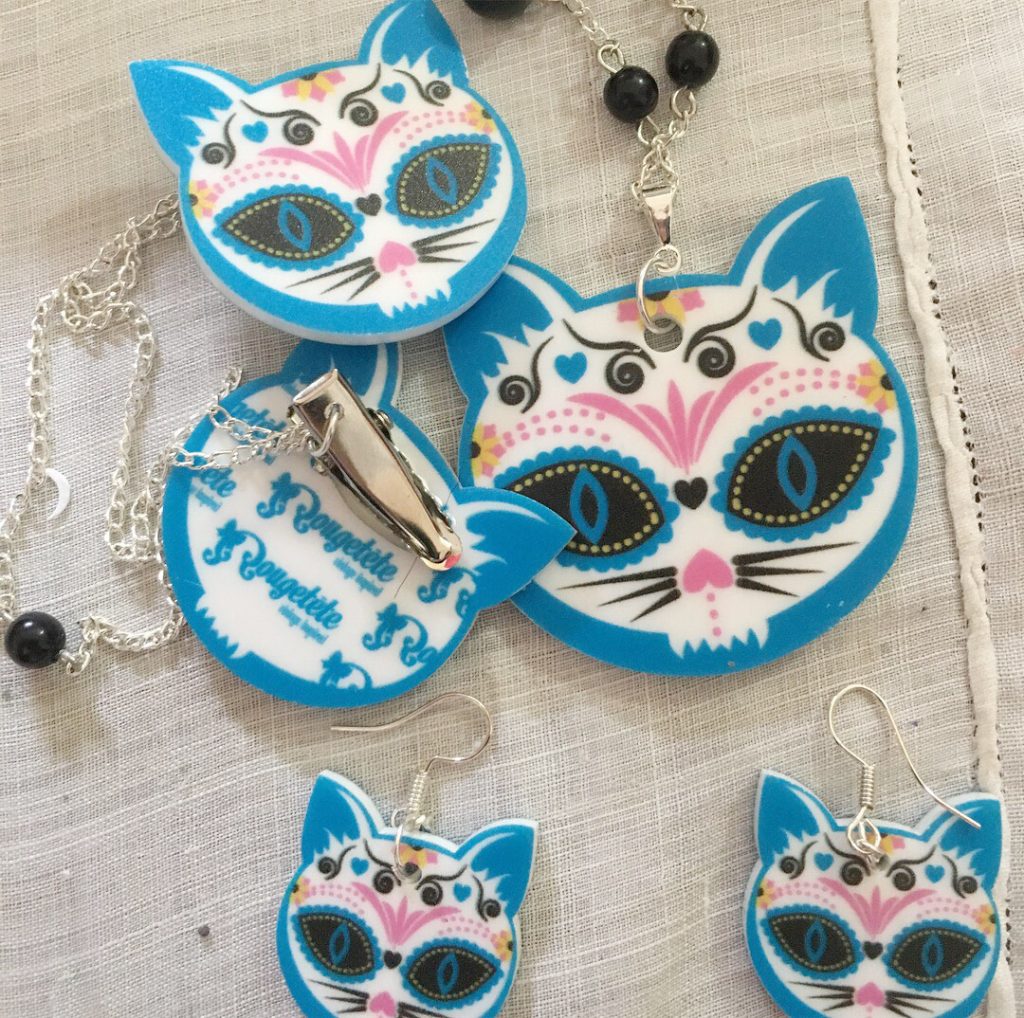 Lesley Seabright from Creative Tuesday made this nursery sign out of MDF and says, "The wee sign is so adorable."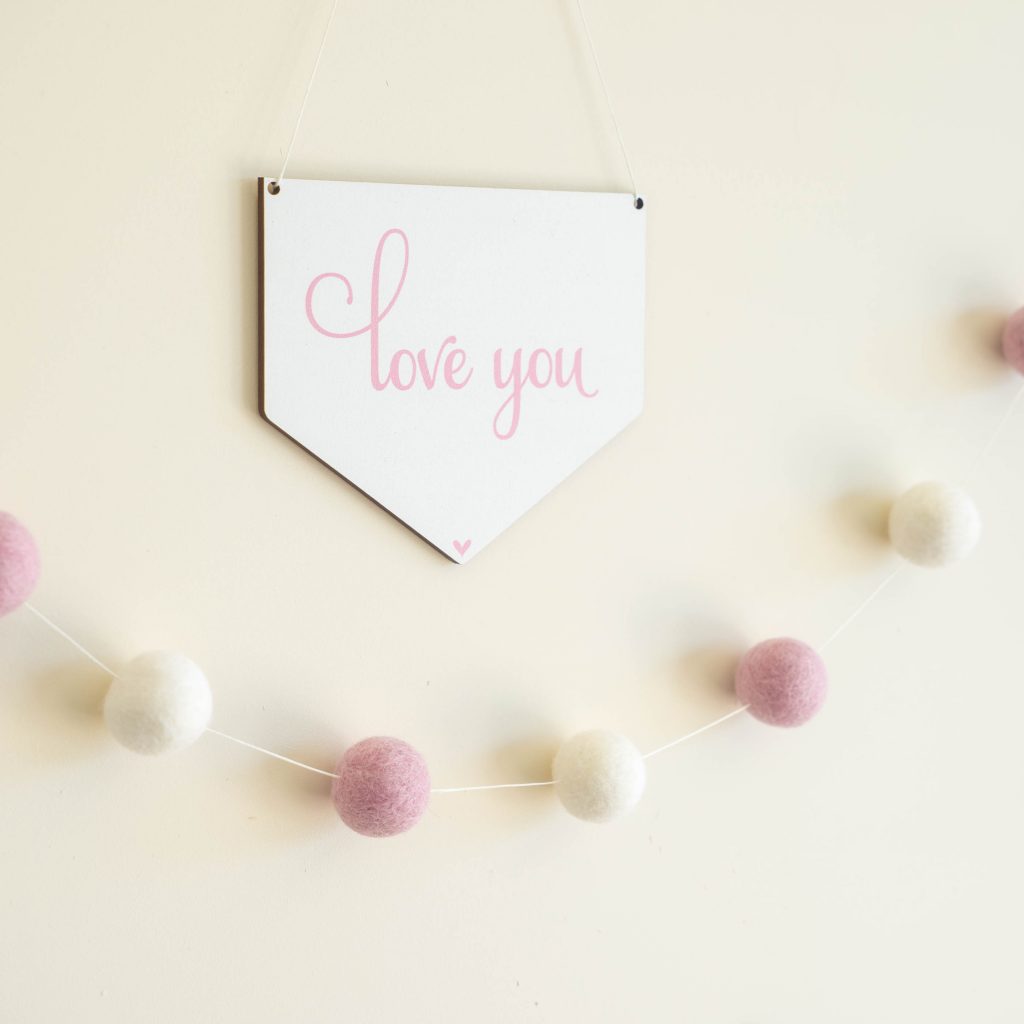 You ordered it. You loved it. So we're bringing custom printed materials to the lineup in 2018. We're still working out the details, so stay tuned!
5 Customer Testimonials
We'd like to finish this article by coming full circle back to our customers. We started with the stories we wrote in 2017 about you. Here are some words you wrote this year about us:
"Huge thanks for helping us make this beaut and a smaller one for each person on our event last week. Amazing service. You're aces and we ain't lion."
~ Kim Ross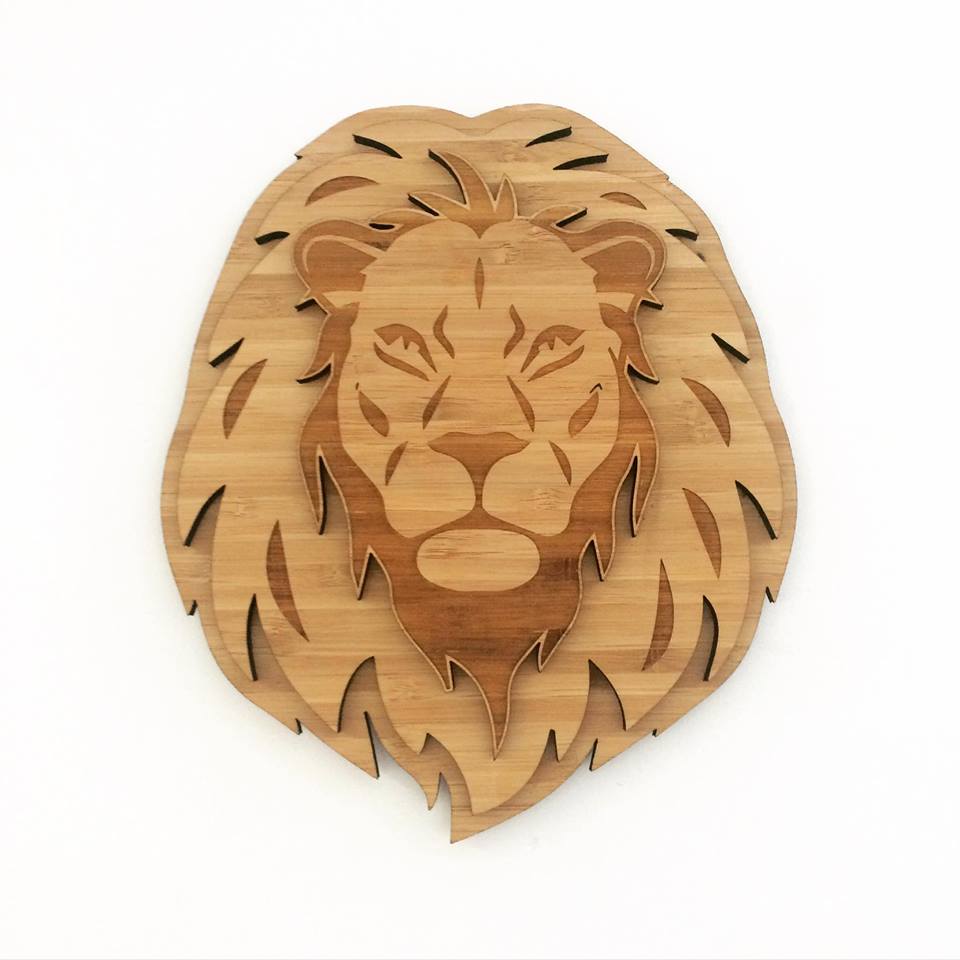 "The process on your side was flawless, it made it really easy to order and quick to deliver."
~ Sander Wissing
"Thank you! You guys are awesome! This is the kind of customer support that organizations should be striving for."
~ John Fiorillo
"A very big thank you! I really love the service and quality of Ponoko and I cannot fault you guys. Without your continued quality service my business wouldn't be what it is today. Thank you."
~ Anna Anagno
"One single mistake in almost four years of orders is a pretty sweet track record. You let me quit my day job!"
~ Connor Nishijima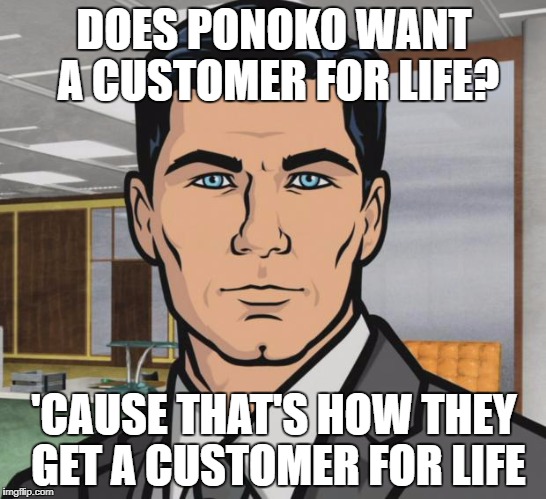 Thanks for making this meme, Connor. We love it!
And from the entire Ponoko family to yours: THANK YOU for making our vision possible with an amazing 2017! We hope you had as much fun working with us as we did with you.
Here's wishing you much making success in 2018!