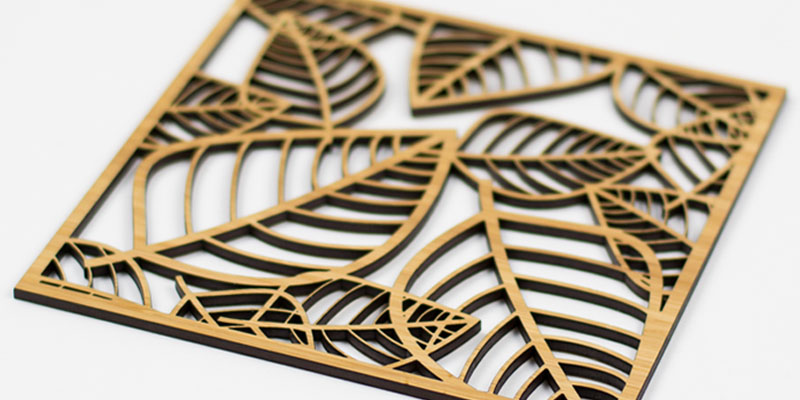 New Material In USA Catalog: Premium Veneer Bamboo MDF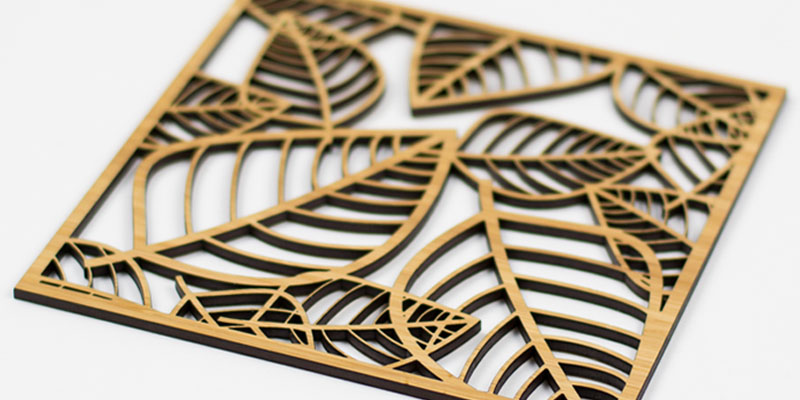 Unless you're a giant panda, you probably don't spend much time thinking about bamboo. But as a maker, bamboo should be a top choice.
It's a versatile material for designing laser cut jewelry, tableware, electronics enclosures, conference badges, signage, book covers and point of sale displays. And with the high-grade appearance of our new bamboo veneer sheets, you can create a luxe line of wares worthy of celebrity buzz.
Three Reasons To Love Premium Veneer Bamboo MDF
If you haven't laser cut bamboo veneer, you're in for a treat. Here's why you'll love it.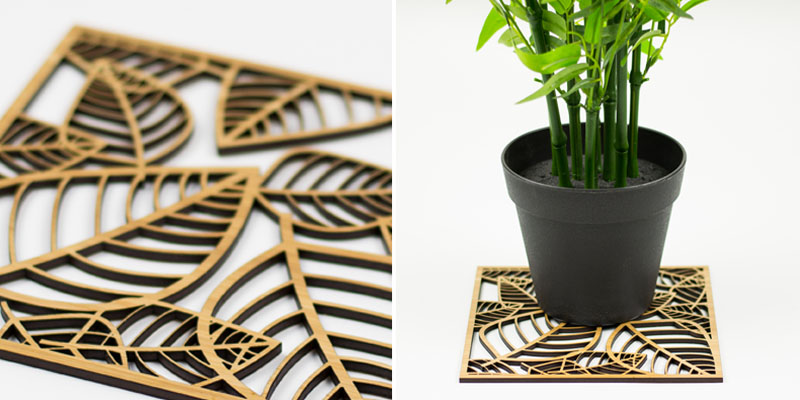 In the USA catalog, most woods for laser cutting are unfinished. While this raw wood is beautiful, there are subtle differences and imperfections due to the natural features of wood. With premium veneer bamboo MDF, the sheet is has a MDF core with real bamboo wood laminate on each side, which is then sanded smooth and clear coated for a striking, and consistent, finish.
Premium veneer bamboo MDF offers a more consistent thickness and hardness, and it is less likely to be warped than other plywood bamboo. Since lasers focus light to cut, variations in the surface can amplify warping effects and impact the sharpness of the cut. By using this kind of bamboo veneer, you get more consistent laser cut results, which is important if you are selling the items you make and need no variance between pieces.
This premium veneer bamboo MDF is 3.5mm thick, so it has more significant weight than the traditional 2.7mm bamboo. Plus it's more cost effective than the 6.7mm three-ply bamboo while still having a substantial feel.
How Makers Are Using Bamboo
Need some inspiration on what you can laser cut with premium veneer bamboo MDF? Check out how these makers have used bamboo and then develop your own designs with this new material.
Incorporate modern geometric patterns into laser cut jewelry like Etsy seller LHDUCK.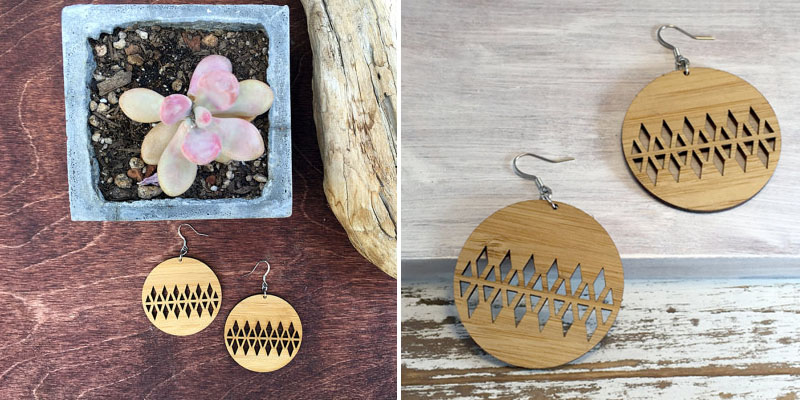 Create a keepsake save-the-date wedding card like Etsy seller TheCraftySmiths.

Design a fun broach using woodland creatures like Etsy seller UponATree.
Now Available: Premium Veneer Bamboo MDF
Premium Veneered MDF has a high-grade appearance and is consistent in thickness. It laser cuts with a dark edge, and engraving does not go through to the MDF.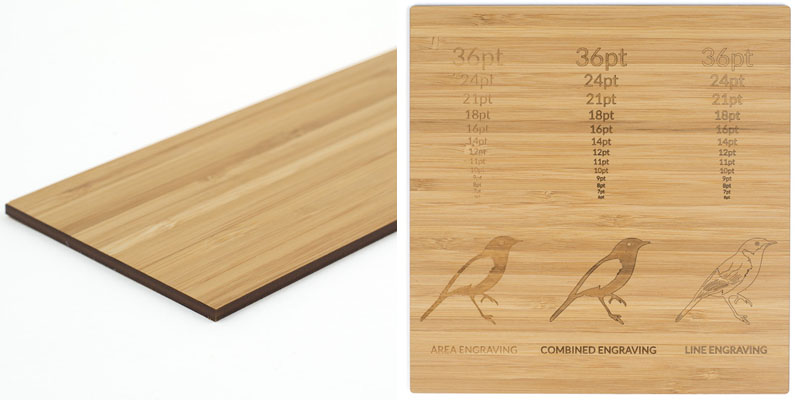 Maker Tip: With the extra lacquer on the finish of this material, area engraving alone can be quite light. For best results, use line or combined engraving (as shown in the sample above).
Learn more about Premium Veneer Bamboo MDF and get a Sample.
What Will You Laser Cut With Premium Veneer Bamboo MDF?
Bamboo's prominent grain and warm hues make it stand out from a myriad of other plywoods and timber laminates. And with the consistency this premium veneer MDF offers, your designs will have a gorgeous, professional finish.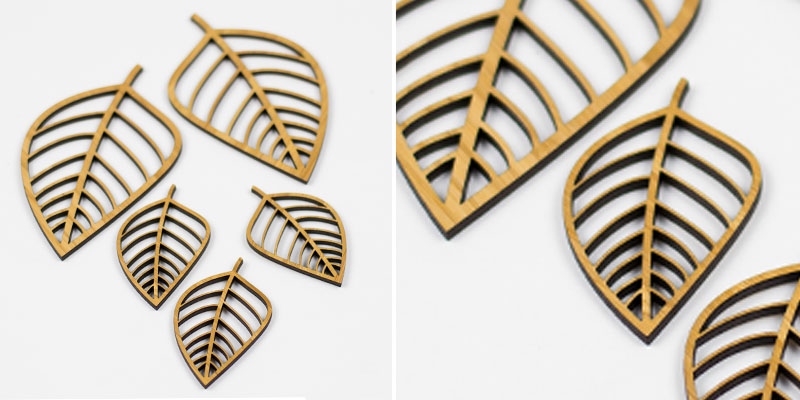 Are you ready to make with the new material? We'd love to hear your project ideas. Tell us all about them by leaving a comment below!