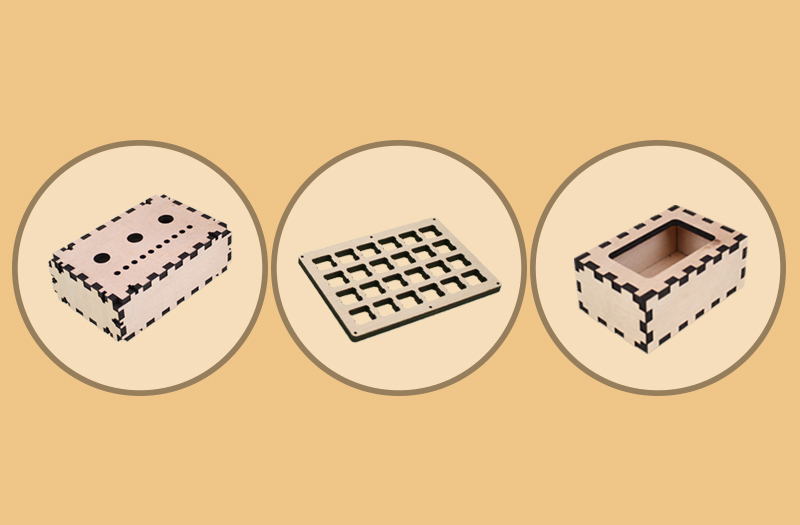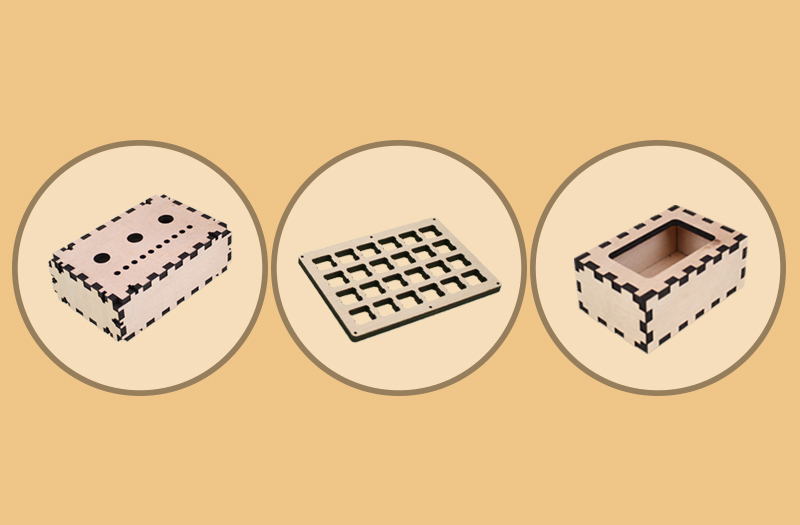 See The Electronics Projects And Signage You Can Make With This New Material
With its natural beauty and great physical properties for laser cutting, wood is the second most used material for good reason. While bamboo, MDF and hardwoods are ideal for many laser cutter projects, you've been requesting an additional plywood to be added to the NZ materials catalog. Ask and you shall receive!
Gaboon Marine Plywood is now available. This 6mm plywood is marine bonded, which means it's hardier than other wood options and is better suited to outdoor projects such as sensors, lights and signage.
What You Can Make With Gaboon Marine Plywood
To put this Gaboon Marine Plywood to the test, we tried five real-world ideas that you could sell for a profit or use to build your brand. And we're not gonna lie: We totally made the rookie move of doing the wrong tab size on the first set of designs. Such a common mistake. So make sure you design for the right material thickness when making boxes or else they won't fit together properly.
Once we got that all sorted out, we think everything turned out pretty great. Take a look:
Whether you're working with Arduino, Raspberry Pi or any other micro-controller, a basic electronics enclosure can be used as the foundation for any number of projects. For this design, we left an opening for a screen.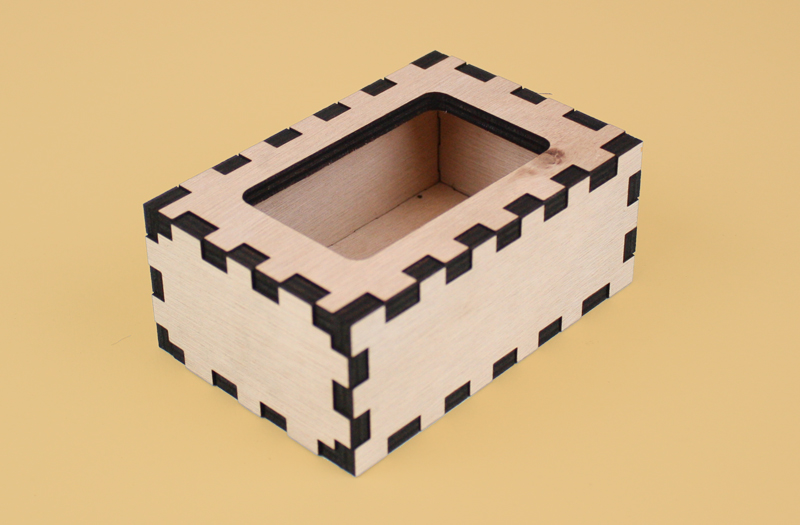 To design it, we used MakerCase. Just input the dimensions, the material thickness and the kind of edge joints desired, and let the software do the rest.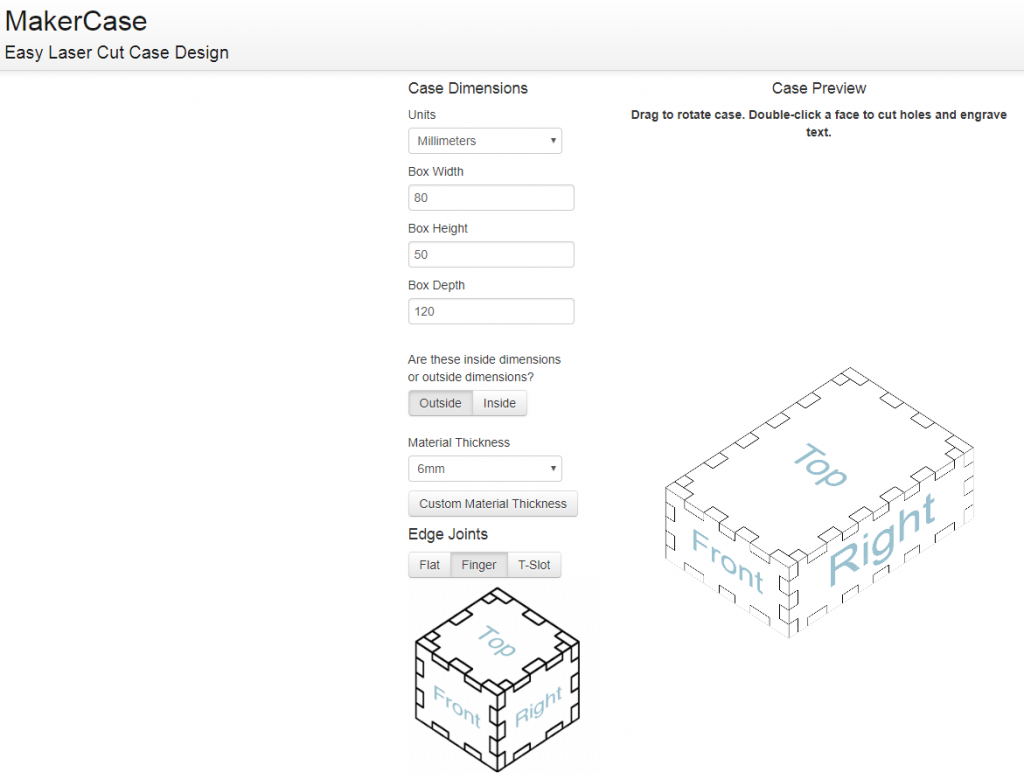 Using the same principle, we designed a second box. This time, we added holes for knobs. Perfect for all those synthesizer designs we've seen lately. You can really see how the laser cuts reveal a dark inner core.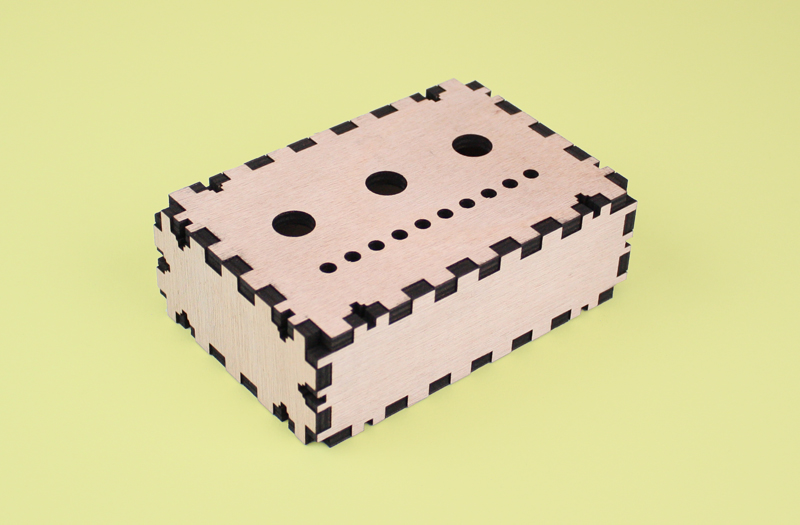 Here's the MakerCase screen shot for this one.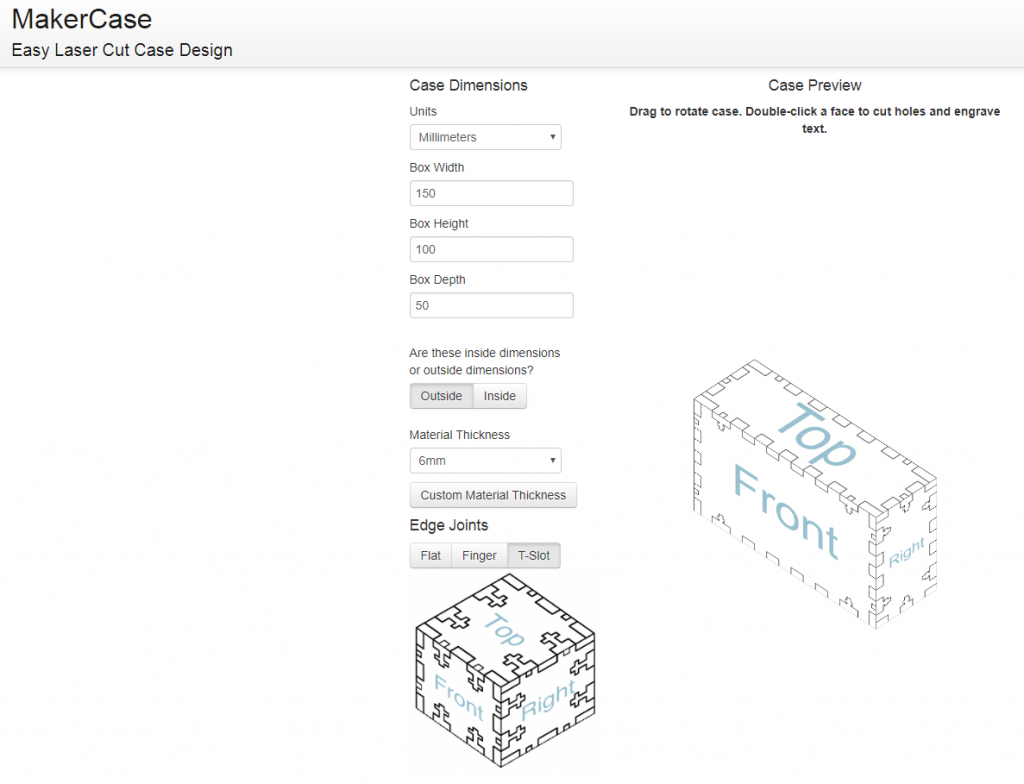 Keyboards have also been popular products, and rightfully so. With so many people suffering from carpal tunnel syndrome, engineers are solving the problem by building their own ergonomic keyboards. While we only cut a basic design here, if you'd like to see more ergonomic designs, don't miss these maker spotlights on Profet Keyboards and cKeys.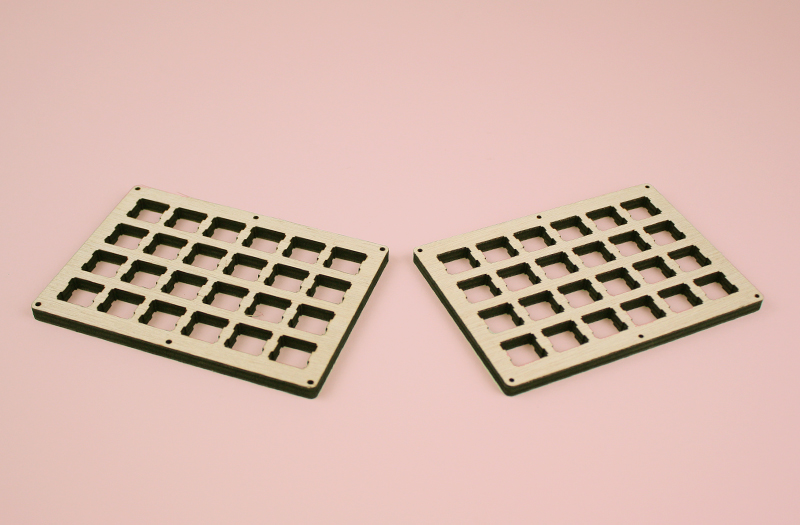 In addition to electronics enclosures, signage looks amazing in Gaboon Marine Plywood. This basic design illustrates the contrast when text is laser engraved. You can add additional interest by designing an intricate outer edge (rather than a simple rectangle) or including a logo to complement the text.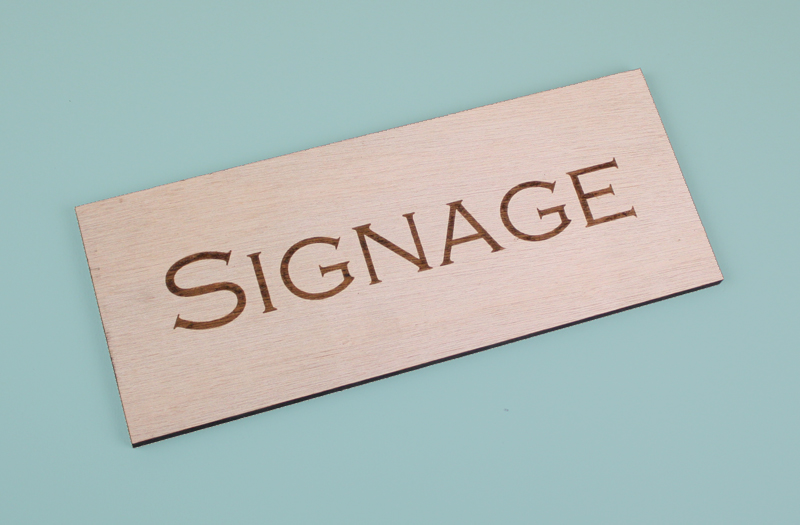 If you're laser cutting text (rather than engraving it), make sure to tab the insides of any rounded numbers (4's, 6's, 8's, etc.) and letters (A's, D's, O's, etc.) so all the pieces remain intact and the letters are true to the typestyle.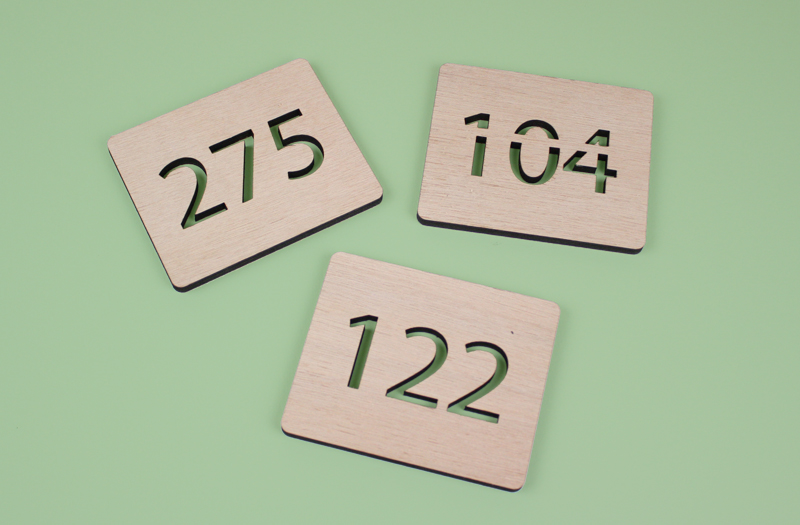 Now Available: Gaboon Marine Plywood
This five-ply laminated material is manufactured from 100% Okoume hardwood logs. It's generally pale pink to brown in color with a straight to slightly wavy grain and an even medium texture. A marine bonded exterior makes it suitable for outdoor use, however a clear coat is recommended.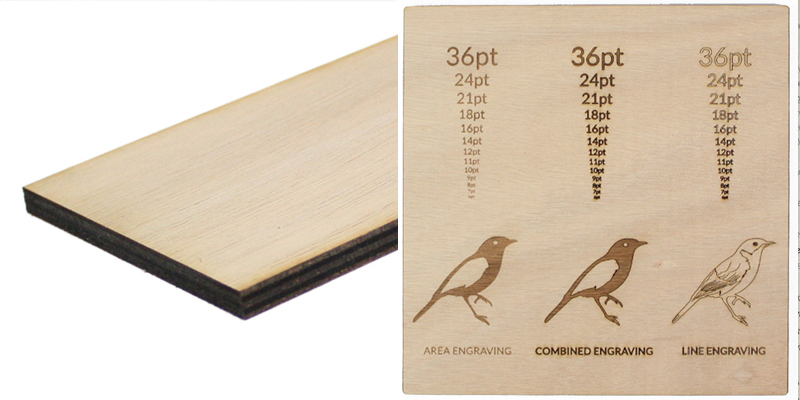 Learn more about Gaboon Marine Plywood here and snatch a sample here.
What Will You Laser Cut With Gaboon Marine Plywood?
With this new plywood added to the NZ materials lineup, what will you make? Will you try your hand at electronics enclosures or signage like we did, or will you branch out into something else—perhaps name tags and event badges, clocks or even robots?
If you plan to sell your products, be sure to get this Guide To Designing, Making & Selling Laser Cut Products so you create with confidence. Whatever you decide to make, share your ideas in the comments below. We'd love to hear about it!