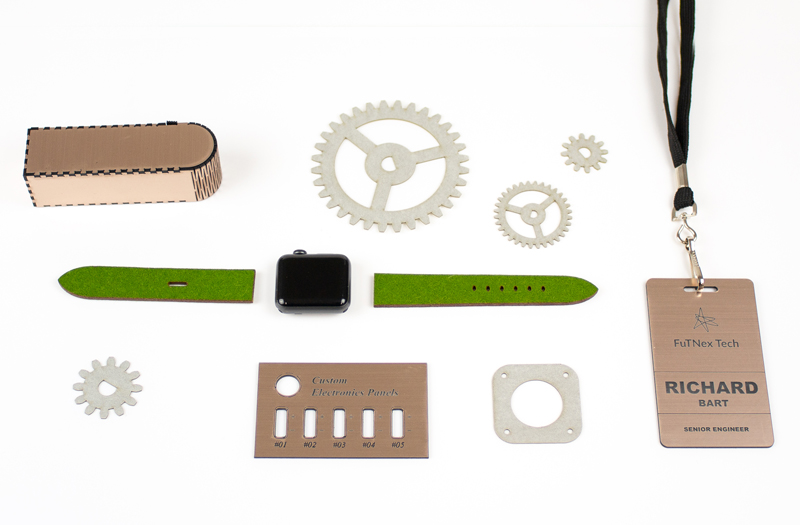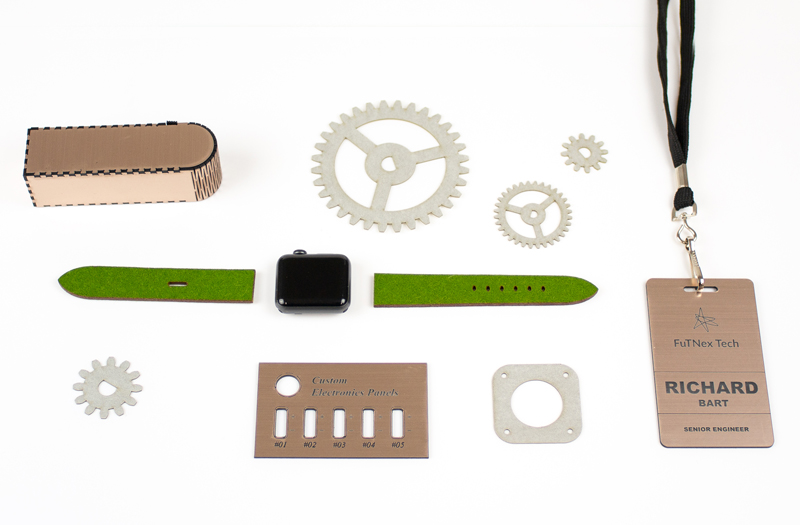 USA Catalog Expands With New Two-Color Acrylic, Vulcanized Fiber And Wool Felt Options
When introducing new materials to the USA catalog each month, we typically offer one kind of material (such as colored plywood, recycled acrylic or ripstop nylon) in multiple colors. But this month, we're totally mixing it up.
Introducing new two-color acrylic, vulcanized fiber and wool felt.
Design Inspiration: What You Can Make With Two-Color Acrylic, Vulcanized Fiber And Wool Felt
To see how these three new materials stack up, we put our design skills to the test and fired up the laser cutter to spark your creativity with these nine potential products. Check 'em out and see what ya think:
Brushed-Copper-On-Black Acrylic
This new brushed-copper-on-black acrylic has the subtle rose-gold undertones and a medium-tone finish that shows a lovely range of color when caught by the light. As with our other two-color acrylics, this one is manufactured with a UV-resistant additive. So while there will naturally be some fading with extended sun exposure, this acrylic holds up much better in UV light, making it quite durable for signage applications.
Additionally, this material is a Microsurfaced Impact Modified Acrylic. This means it contains a small amount of polymer that is similar to rubber to give the acrylic extra strength and flexibility. As a result, two-color acrylics are slightly more flexible and melt a bit more during cutting than standard acrylics, giving them the ability to be bent.
When you see laser cut products that include a living hinge, often they're constructed of wood. But how sharp does this electronics project box look cut out of two-color acrylic! We generated the files for this one by inputting material thickness and sizes at Boxes.py.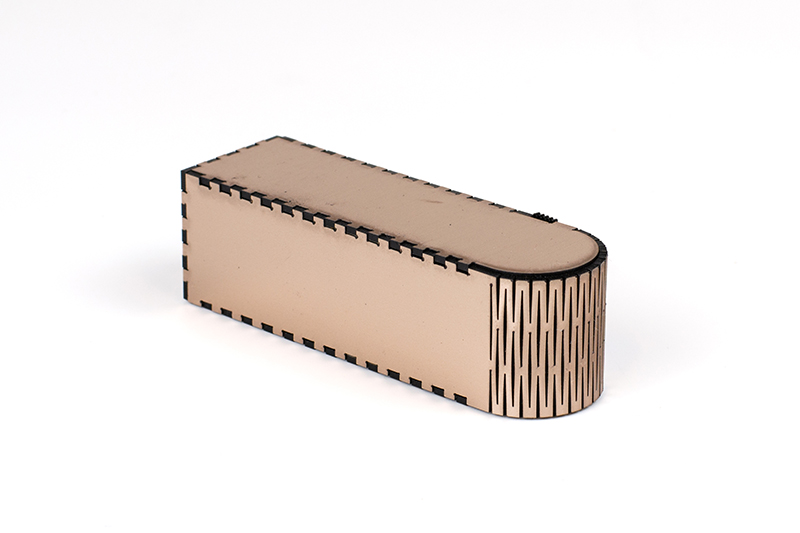 When it comes to creating panels for electronics, we love the look of copper. But using actual copper metal gets expensive. This brushed copper-on-black acrylic looks just as great—at a fraction of the cost. And the engraving is nice and crisp so you can easily label components and achieve a professional finish.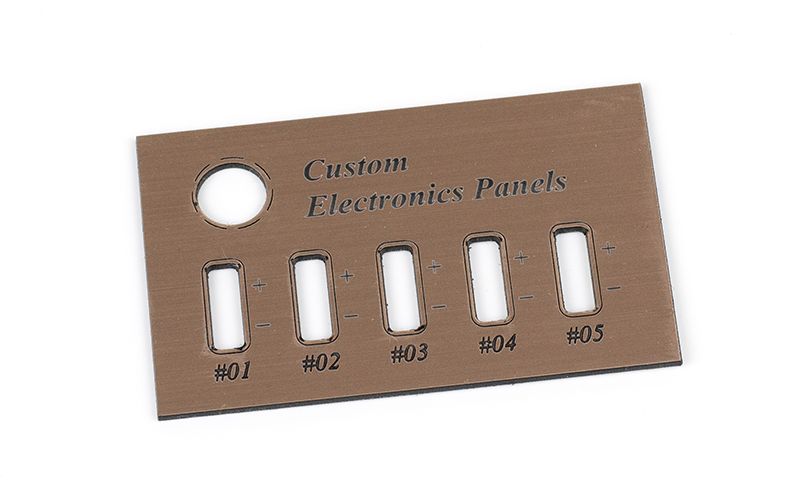 When laser engraving name tags and event badges, the top layer of copper is engraved away to reveal the black bottom layer of the acrylic. This results in excellent readability because the precision of the laser cutting gives the illusion that the graphic and lettering work is printed. So when you need products that have text or graphics along with any unique shapes achieved with laser cutting, think two-color acrylic.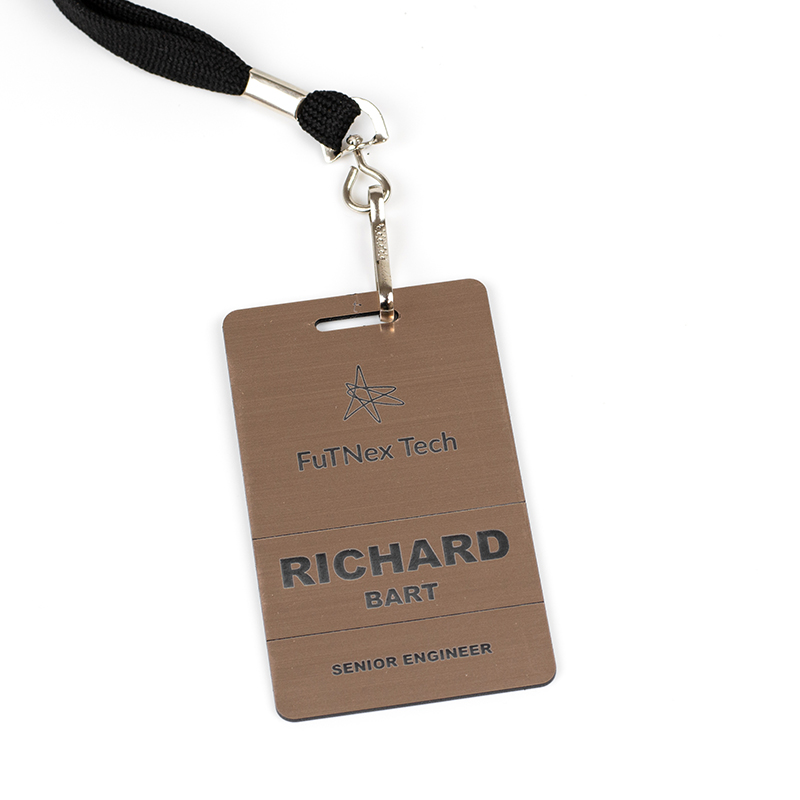 If you think this brushed-copper-on-black acrylic is the bomb, find all the details here and get a sample here.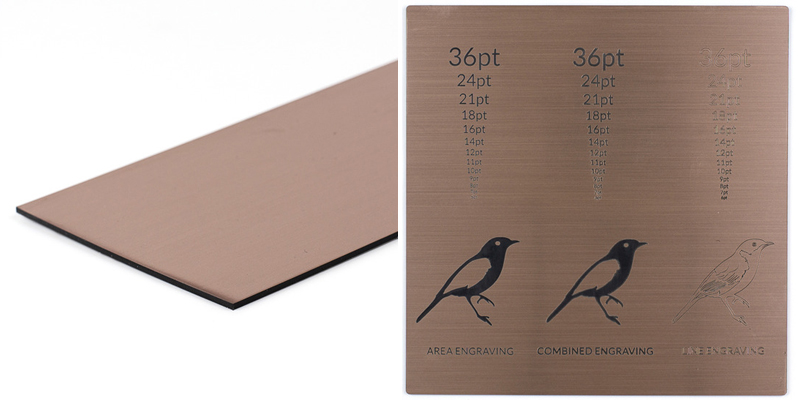 Maker Tip: When designing for two-color acrylic, make sure the small details for cutting are a bit bigger than they would normally be constructed on standard acrylics. Also keep in mind that the top layer is very thin so the underlying substrate is sometimes visible along the cut line as well. This is most noticeable in corners or angles of designs, so prepare files accordingly.
Vulcanized Fiber
Vulcanized fiber (also called fish paper) is a very hard, dense sheet constructed of cotton that is treated with zinc chloride and then subjected to heat and pressure to create a non-toxic, inert and emissions-free material. It has a high strength-to-weight ratio and is workable like metal, making it ideal for laser cutting.
Since it becomes polished with friction (rather than breaking down), it's often used in mechanical environments to keep parts from rubbing together, such as abrasive disc backings, bobbin heads (spools), cams, cradle rollers, cutting boards, gaskets, gears, handles, pulleys, reinforcements, shields, shuttles, suitcases, tags, tools, trunks, washers and welders.
It's also used in a number of electrical applications such as arc shields, armatures, backing plates (heat sealing), barriers, brush holders, bushings, coil forms, fuse cartridges, motor insulation, pack-out insulation, spools, switch insulation, terminal strips and transformer insulation.
Here's an example of simple motor covers that include holes for mounting hardware.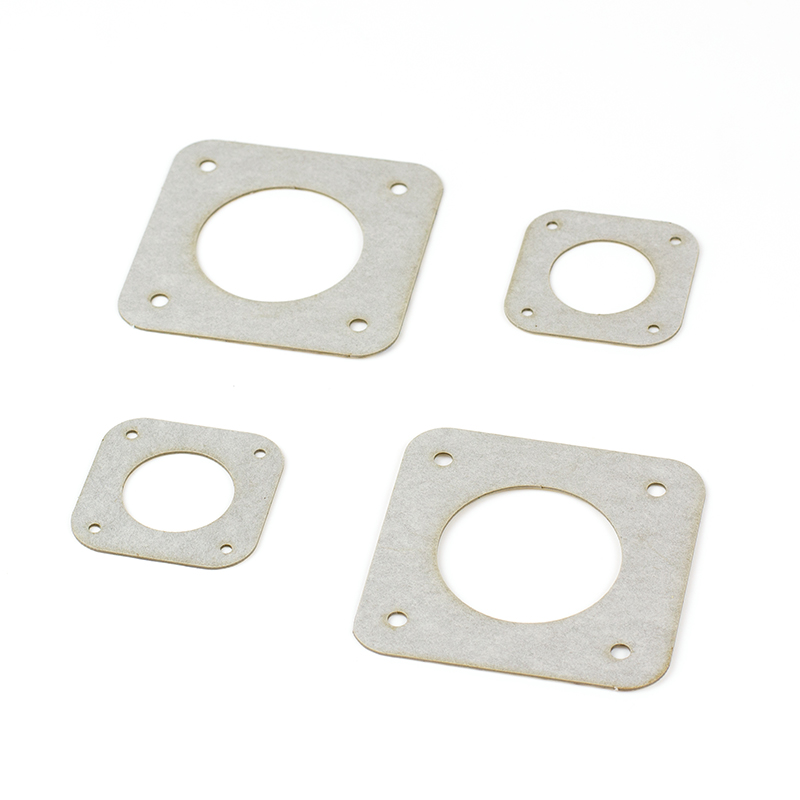 With the precision of laser cutting, you can design intricately shaped covers for anything from sprockets to gears.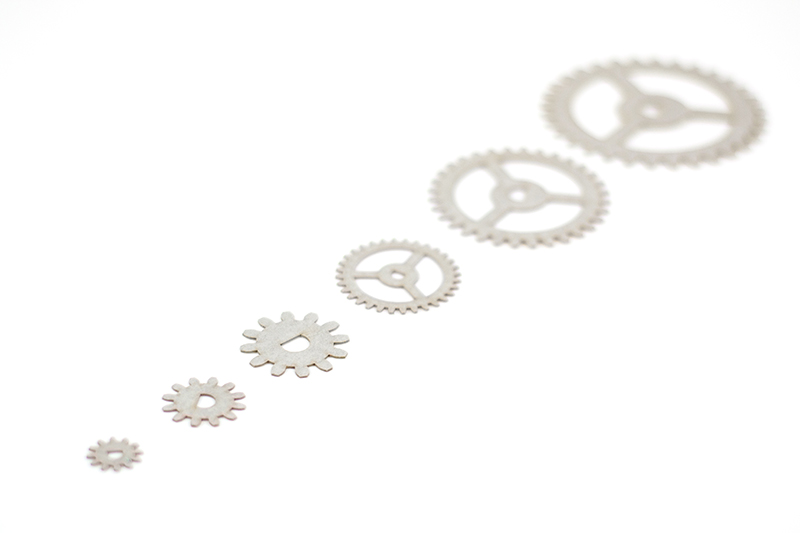 Forget about spending hours in the local hardware store trying to find the perfectly sized washers for your engineering projects. Laser cut them to exact specifications instead.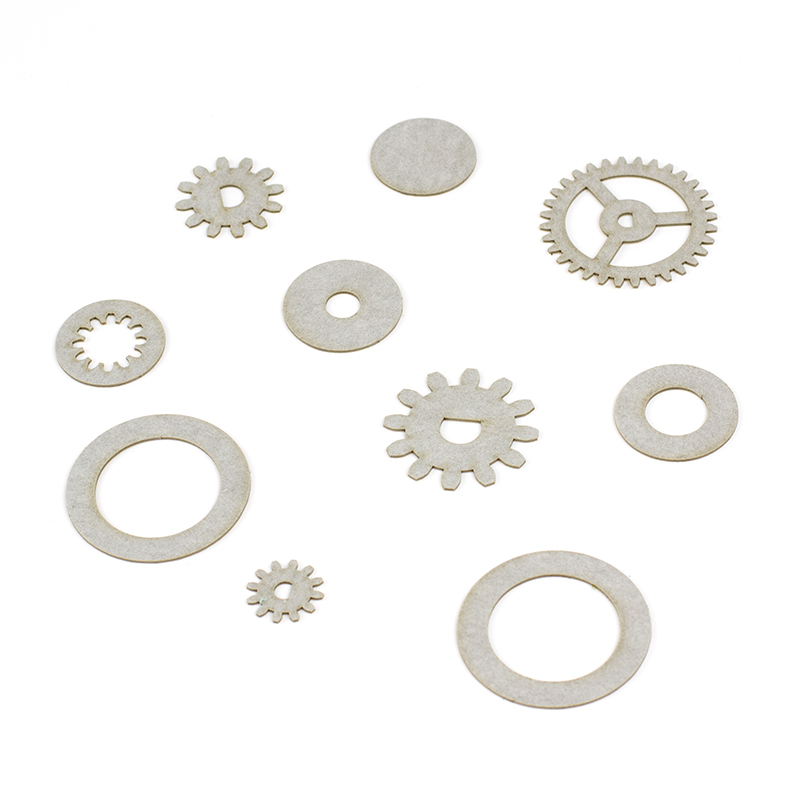 For those who are musically inclined, you can design custom flatwork for you guitar and get the precise tone desired.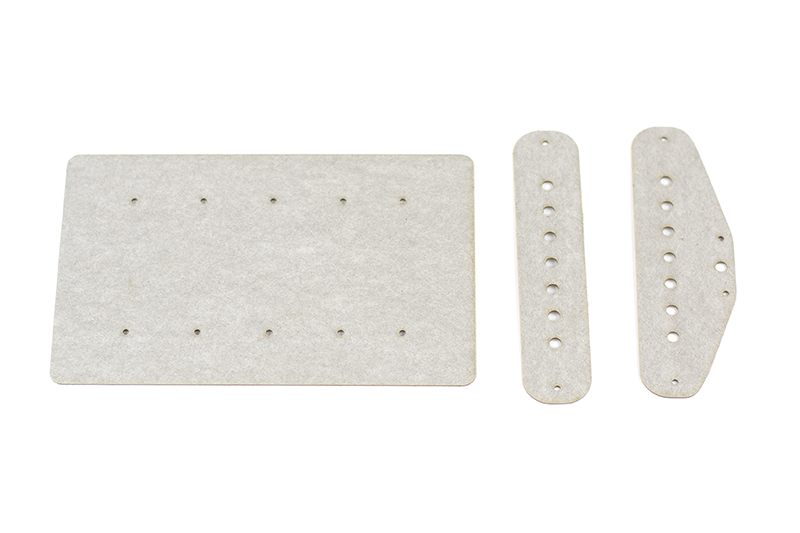 If you think Vulcanized Fiber is outta this world, get all the details about it here and pick up a sample here (even if you're a Romulan).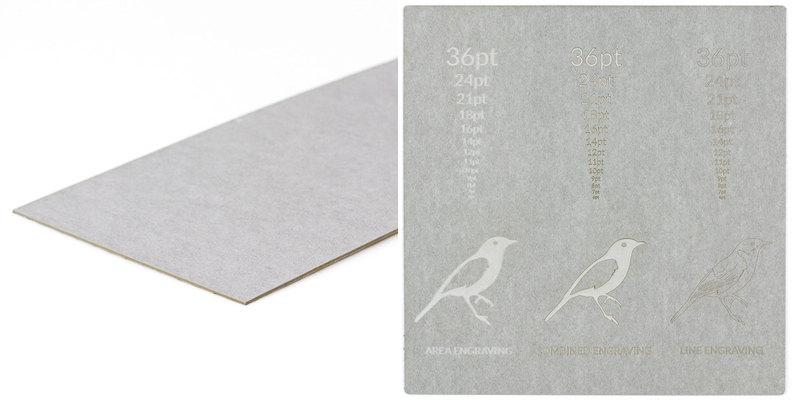 Wool Felt
With the addition of Moss Green, there are now 13 wool felt colors available in the USA materials catalog. Wool felt is incredibly resilient and retains its unique properties for decades. It is wear resistant, cuts with a smooth edge that does not fray. The colors are vibrant and non-toxic.
Because of felt's flexibility and ability to retain shapes, why not make custom watch bands to coordinate with the latest fashion trends?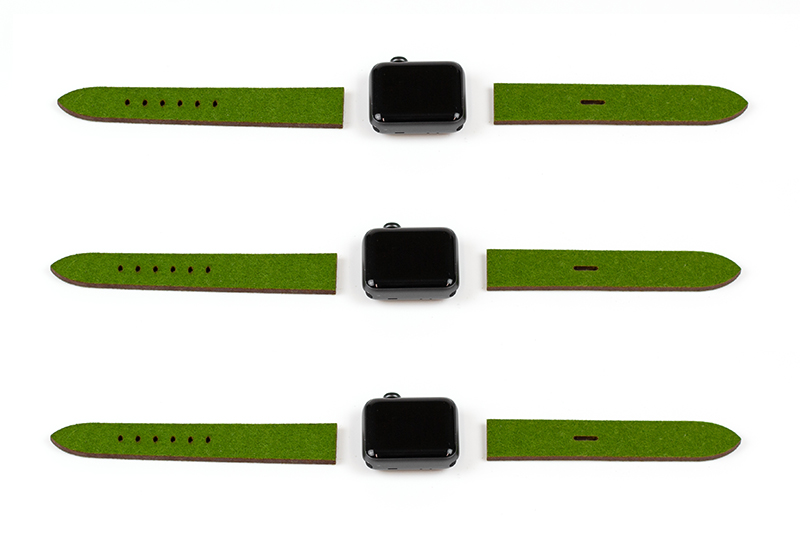 If you want to have some fun creating electronic wearables for Mardi Gras celebrations or Halloween parties, an illuminated mask is an easy way to get started. If you don't want to figure out all the specs on your own, get the sewable electronics kit on Sparkfun.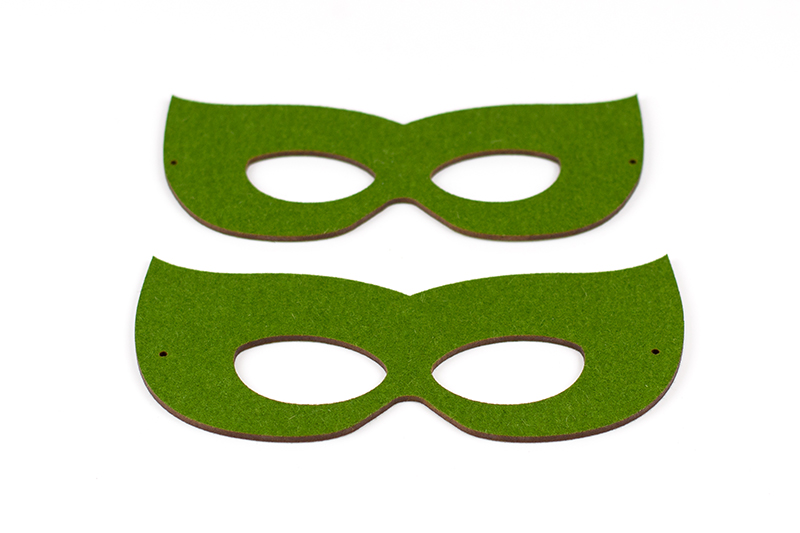 If this Moss Green Felt inspires you to make up a flurry of fantastic designs, learn more here and get a sample here.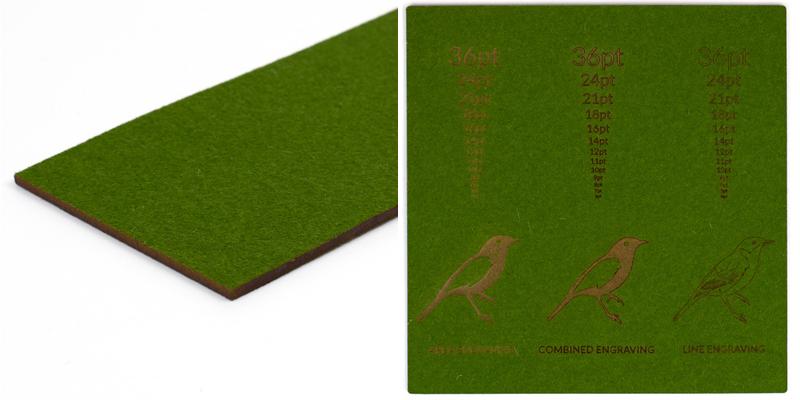 Maker Tips: Felt will turn brown when engraved, so large areas of engraving are not recommended. Line engraving produces crisp results and is recommended over area engraving. Additionally, since felt is a natural material, laser cutting produces a burnt smell. For tips on how to clean felt and remove the smell, check out this post.
What Will You Laser Cut With Two-Color Acrylic, Vulcanized Fiber And Wool Felt
After seeing all these ideas, you must be inspired to start making, right?! What design ideas do you have in mind? Whatever your laser cutter project ideas, give us a shout in the comment box and let us know what you can't wait to make. We'd love to hear all about it!