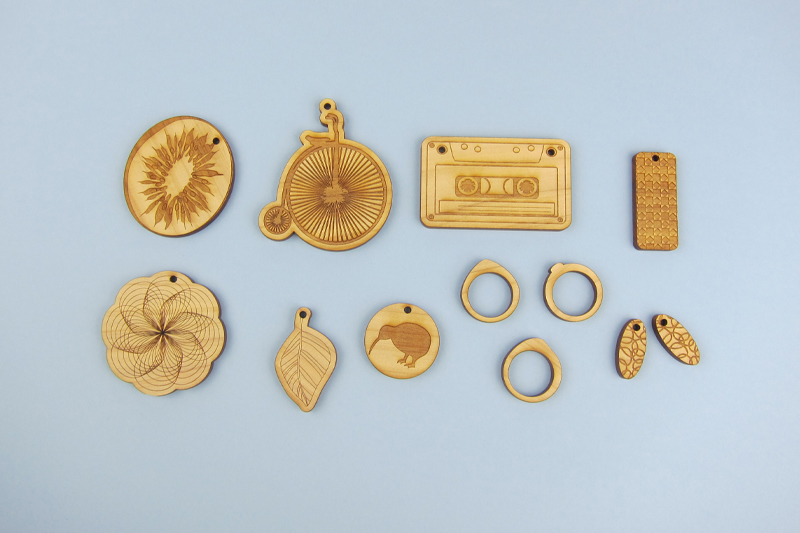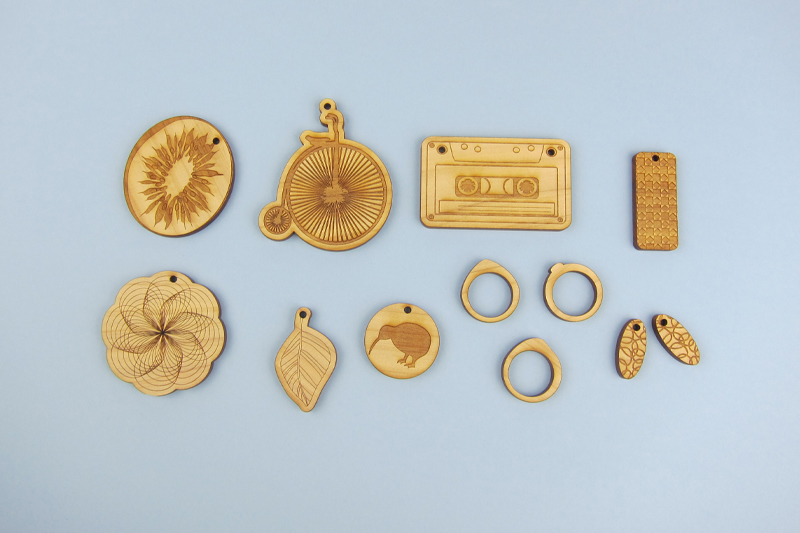 Get Inspired With This Latest Addition To The NZ Catalog
Wood is the second most used material for laser cutting because of its natural beauty. And while bamboo, plywood and MDF have great physical properties for laser cutting, you've been asking for a solid wood to be added to the NZ materials catalog. Request granted. Introducing Macrocarpa.
Eight Jewelry Ideas You Can Make With Macrocarpa
To put this hardwood—and our design skills—to the test, we created eight sample jewelry products to showcase how macrocarpa laser cuts and engraves. See for yourself:
It's only fitting that we kick off a showcase of this unique hardwood with a uniquely New Zealand symbol: The kiwi bird. The area engraving on this pendant reveals the wood's gorgeous golden undertones.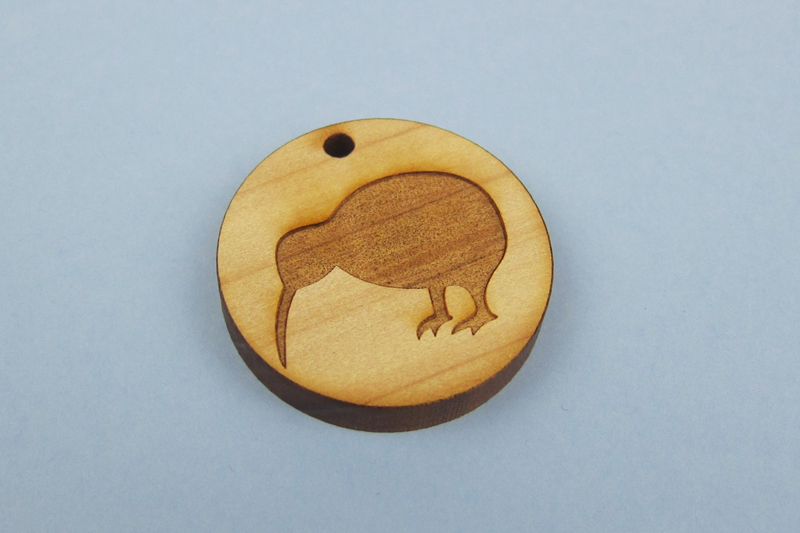 If birds aren't your thing, you might find this kiwi fruit more delicious, graphically speaking of course. The combination of line and area engraving gives it a realistic yet artistic appearance.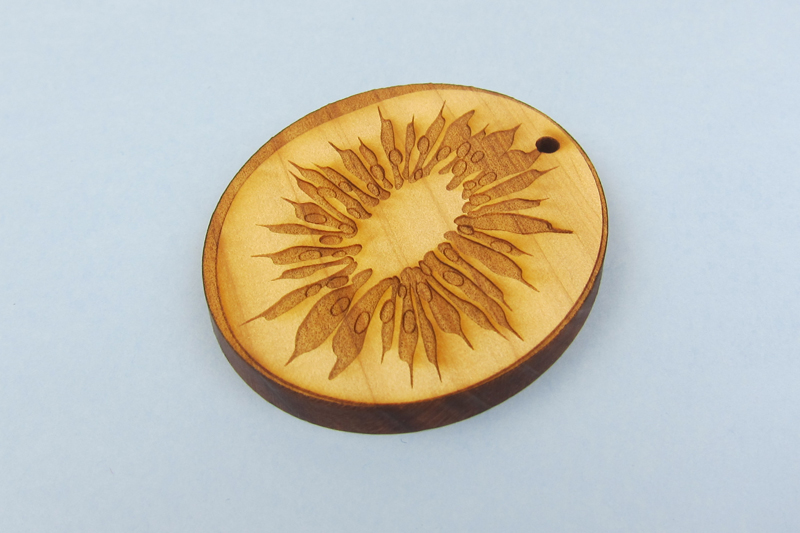 Nature-inspired jewelry is a natural fit for wood. Using line engraving on this simple leaf pendant adds dimension to this organic design.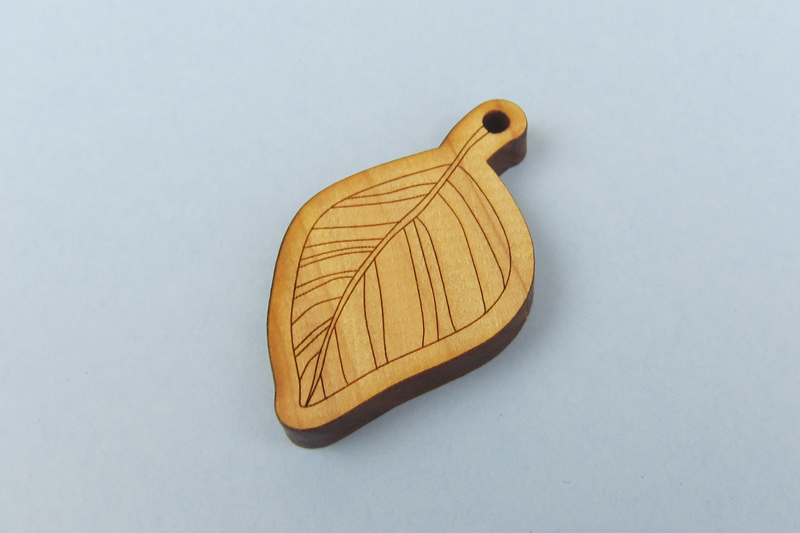 Geometric uniformity also works beautifully, as this spirograph-inspired design is turned into a wearable wooden work of art.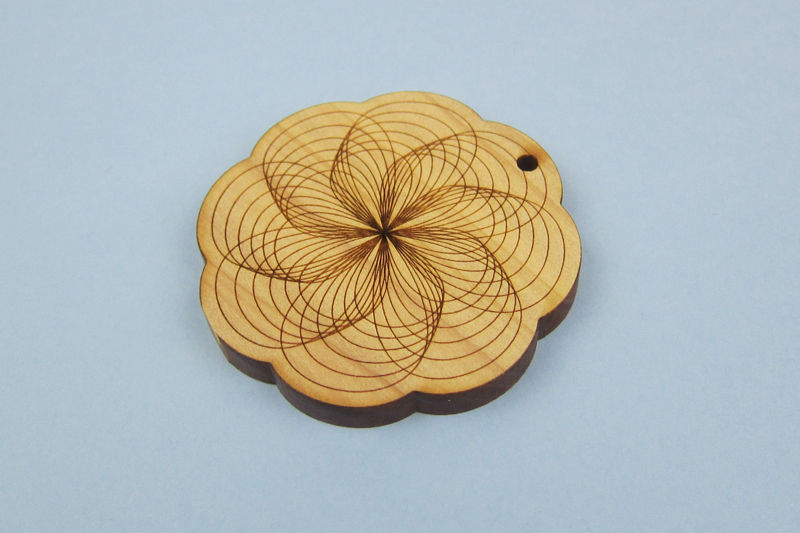 If you're into a steampunk vibe, this penny-farthing design pays tribute to the first machine to be called a "bicycle."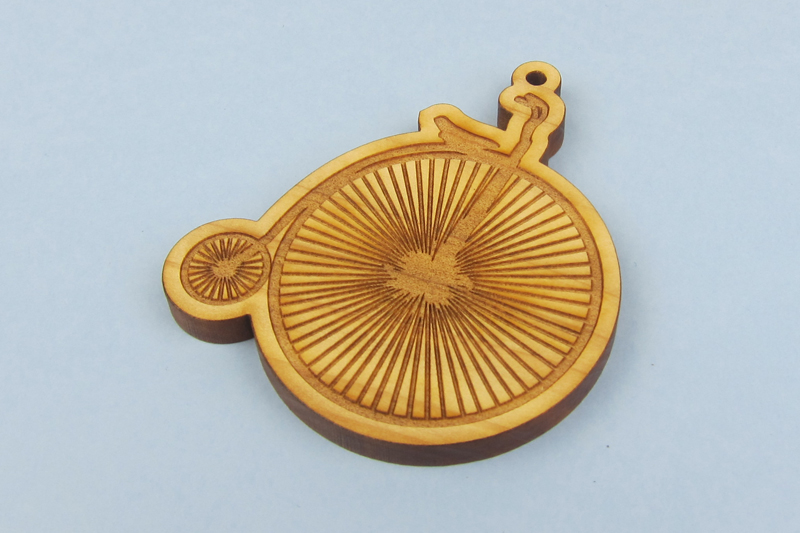 Through some clever design, this pendant has three-dimensional texture + optical illusion. Do you see rows of squares and diamonds or diagonal arrows?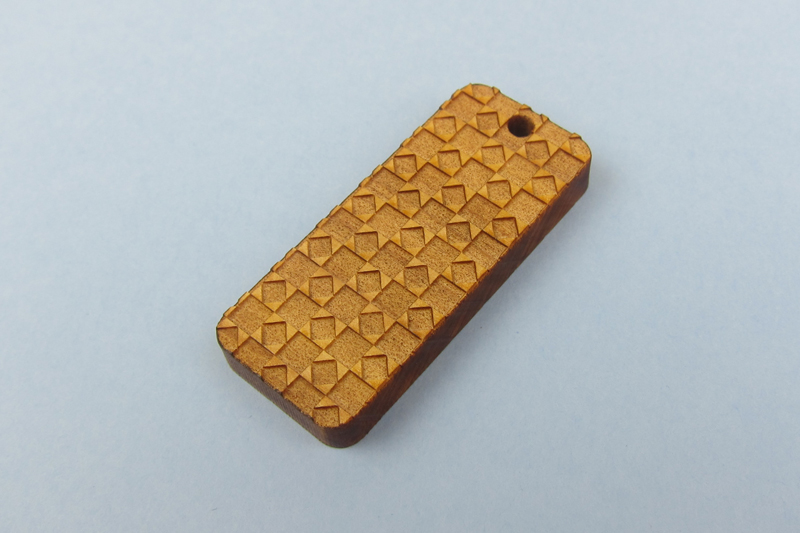 While cassette tapes are oh-so '80s, they are experiencing a resurgence. So whether you think they're a cool retro novelty or you're waxing nostalgic for days gone by, this pendant can pay tribute and help you reminisce in style.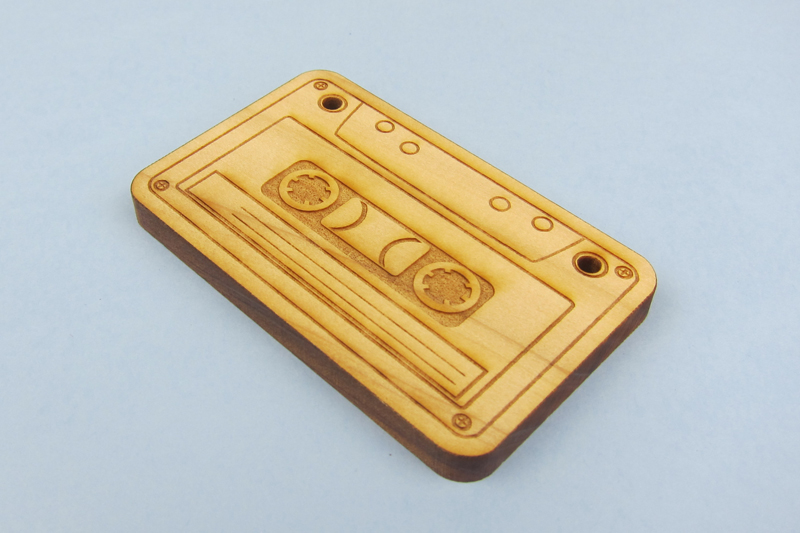 If you wanna put a ring on it, this triple play stackable ring set is a trendy trifecta every fashionista needs.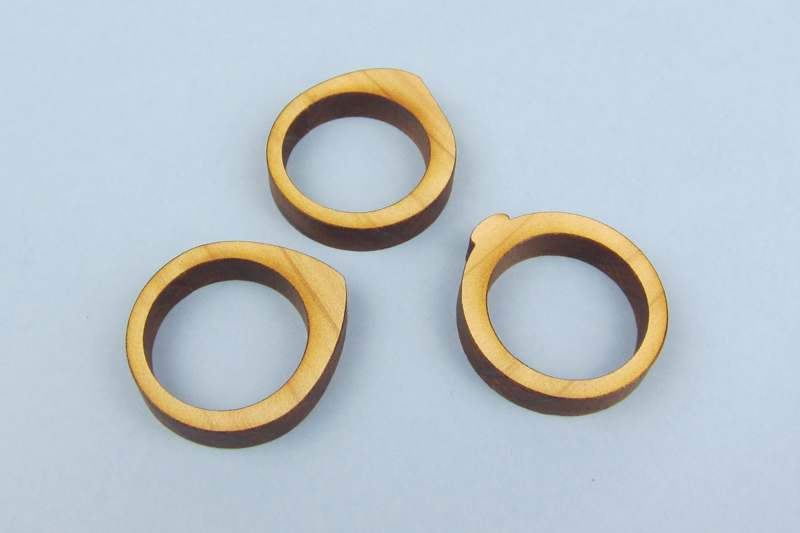 Now Available: Macrocarpa
Hardwood macrocarpa is a solid timber with a honey gold color (very similar to Kauri), providing an attractive material for jewelry, model boats and airplanes, scale models, prototypes, product housings, drones, clocks and signage. Construction adhesives bond well with macrocarpa (thus its use for model making), and it will accept a variety of paints, oils, two pot resins and varnishes if you want to add further color and customization.
Maker Tips: Being a thick solid wood, macrocarpa is slow to cut through, which increases the making cost (time = money when laser cutting). Therefore, simple shapes with engraving will likely be the most cost effective type of design for this material.
Additionally, macrocarpa is only available in a P1 size with the wood grain running horizontally. Thin vertical cuts can be weak and possibly broken because of the grain orientation, so you'll want to design accordingly.
To learn more about macrocarpa, get all the details here and pick up a sample here.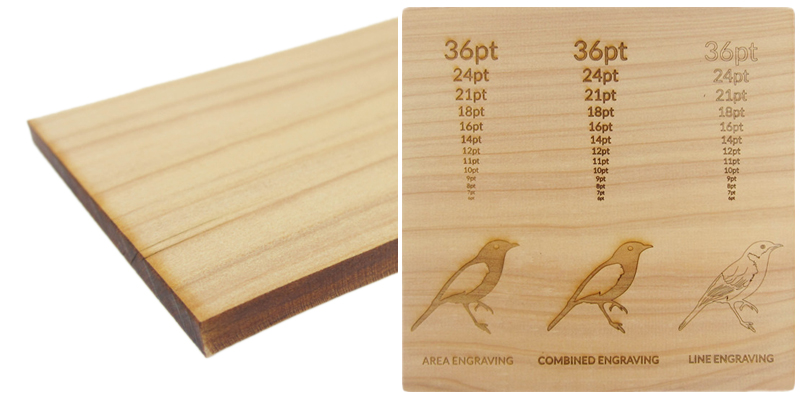 What Will You Laser Cut With Macrocarpa?
With this new hardwood added to the NZ materials lineup, what will you make? Will you try your hand at jewelry like we did, or will you branch out into something else? Jump into Adobe Illustrator or Inkscape and turn your inspiration into to tangible ideas.
If you plan to sell your products, be sure to get this Guide To Designing, Making & Selling Laser Cut Products so you create with confidence. Whatever you decide to make, share your ideas in the comments below. We'd love to hear about it!