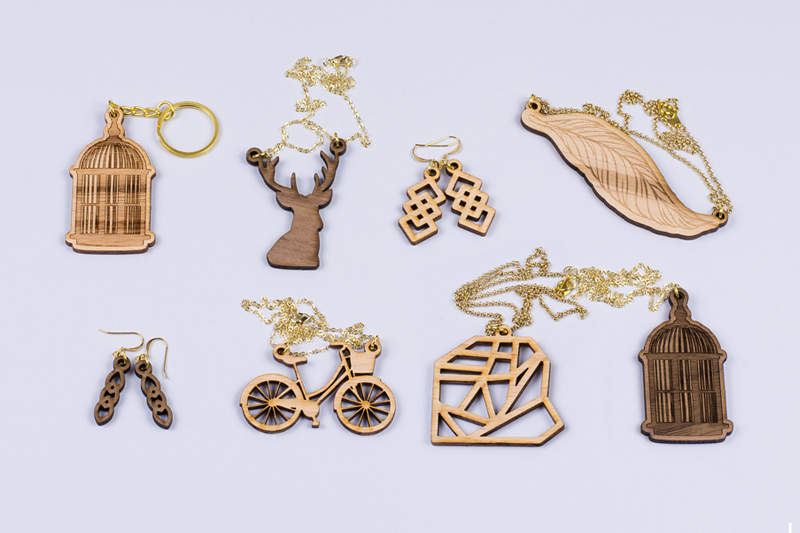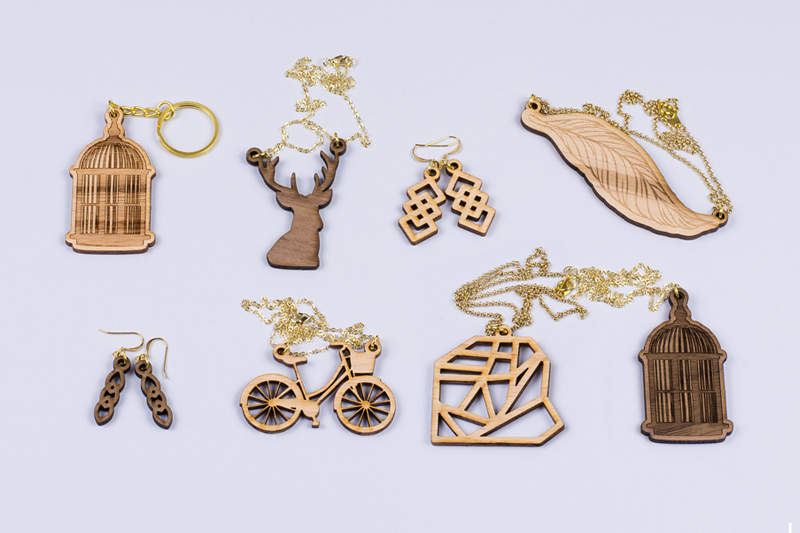 USA Catalog Expands With Maple, Red Oak And Walnut Hardwoods
Bamboo, plywood and MDF have great physical properties for laser cutting, resulting in a naturally beautiful product. Perhaps that's why wood is the second most used material among makers for laser cutter projects.
With all this popularity, however, you've wanted more. Requests have been coming in to add hardwoods to the USA catalog. Wish granted! Now you can make amazing creations from maple, red oak and walnut hardwoods.
These hardwoods provide an attractive material for jewelry, model boats and airplanes, scale models, prototypes, product housings, drones, clocks and signage. Construction adhesives will bond well with hardwoods (thus its use for model making), and they will accept a variety of paints, oils, two pot resins and varnishes if you want to add further color and customization.
Design Inspiration: What You Can Make With Three New Hardwoods
To see how these hardwoods stack up, we put our design skills to the test and made 13 potential jewelry products to light that creative fire. Take a look:
Maple Hardwood
A light-colored wood, maple has a natural whitish cream color that laser engraves to a warm golden brown.
Nature-inspired jewelry is a natural fit for wood, and large shapes such as this feather make a strong statement. This example uses only area engraving, and you can see how the wood grain heavily influences the result.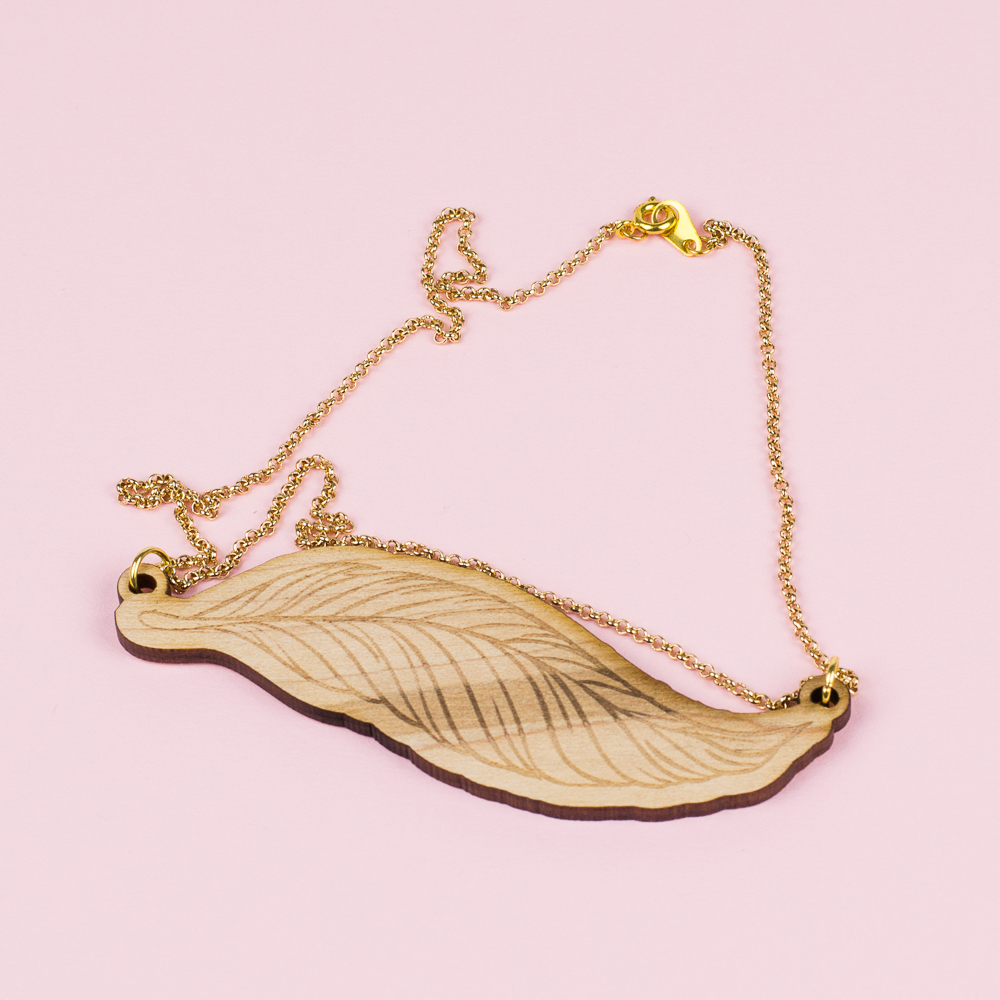 A simple shape combined with line engraving and a hint of area engraving makes for a fast and economical cut so you can make more profit when selling on Etsy.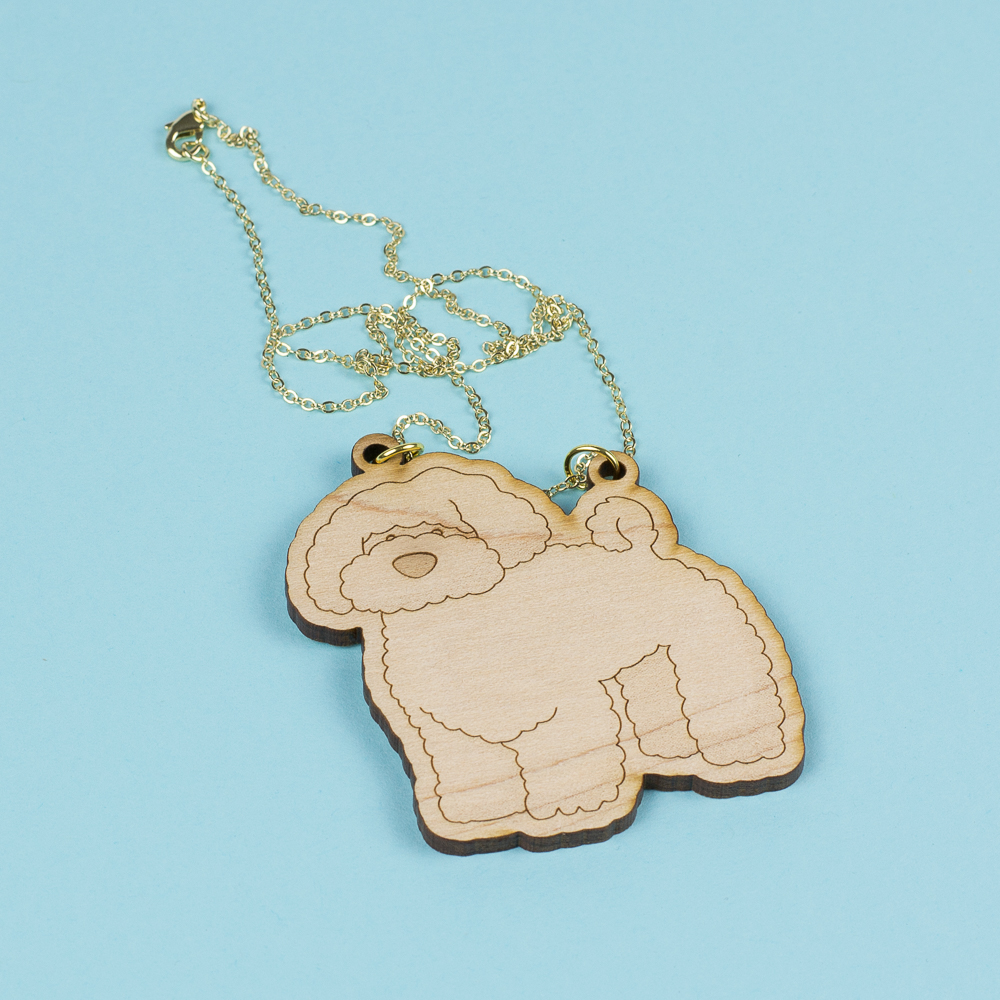 In contrast, this realistic interpretation only uses area engraving to create this pretty pooch. Notice how the wood grain impacts the design.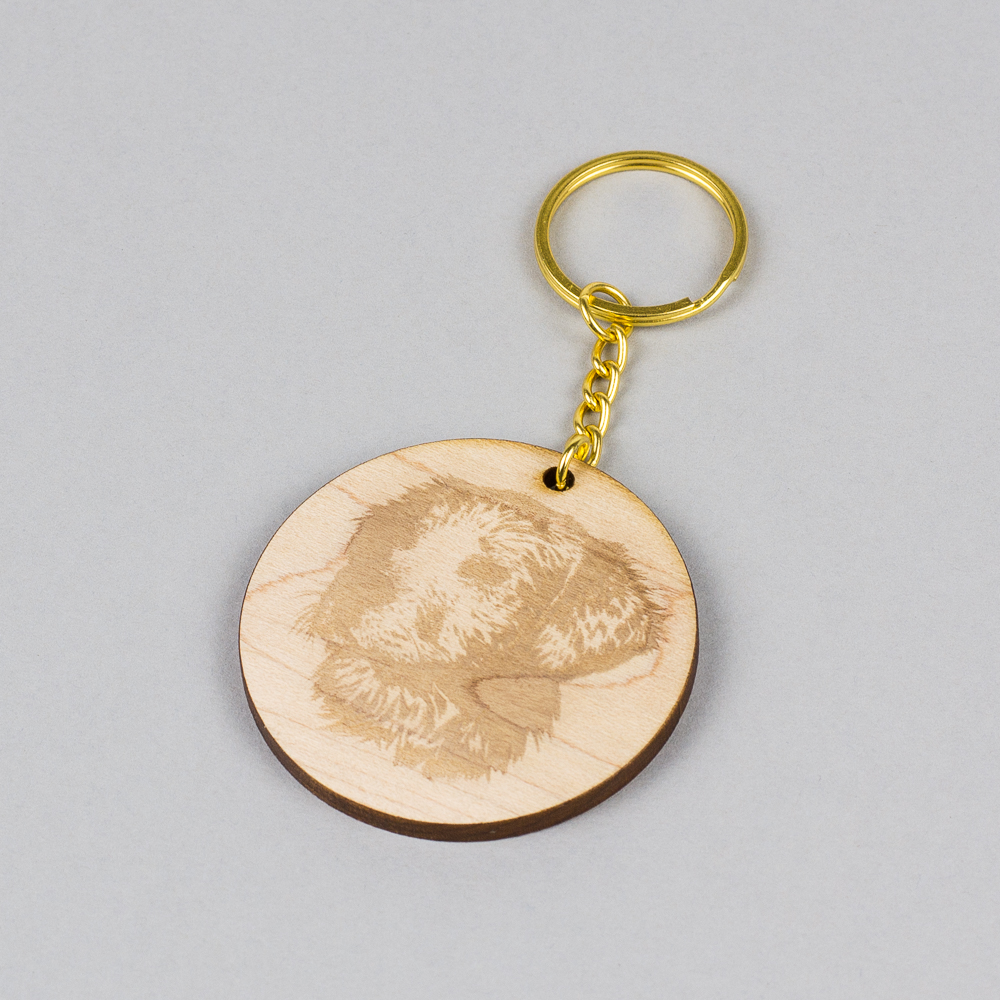 Geometric area and line engraving combine to create a popular chevron pattern that contrasts nicely with the horizontal wood grain.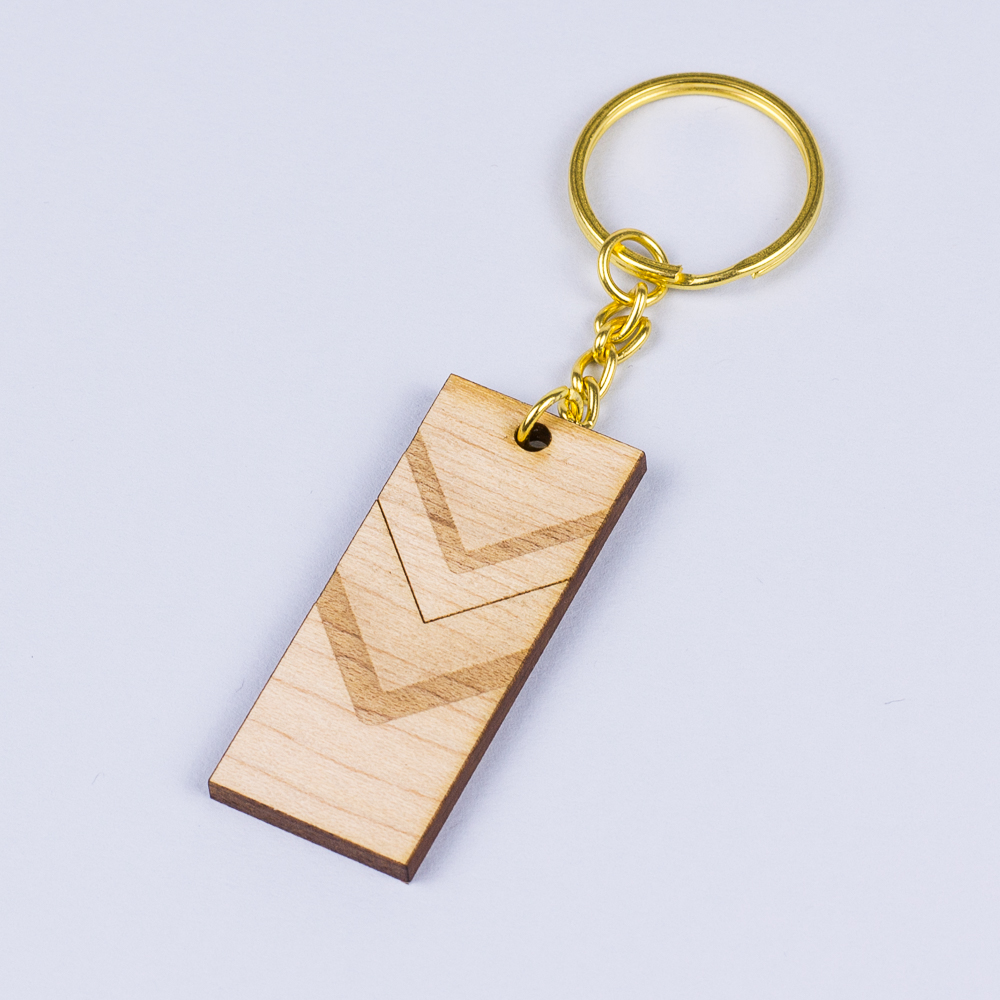 If you like it, then put a ring on it. This stackable ring set is a trendy trifecta every flashy fashionista needs.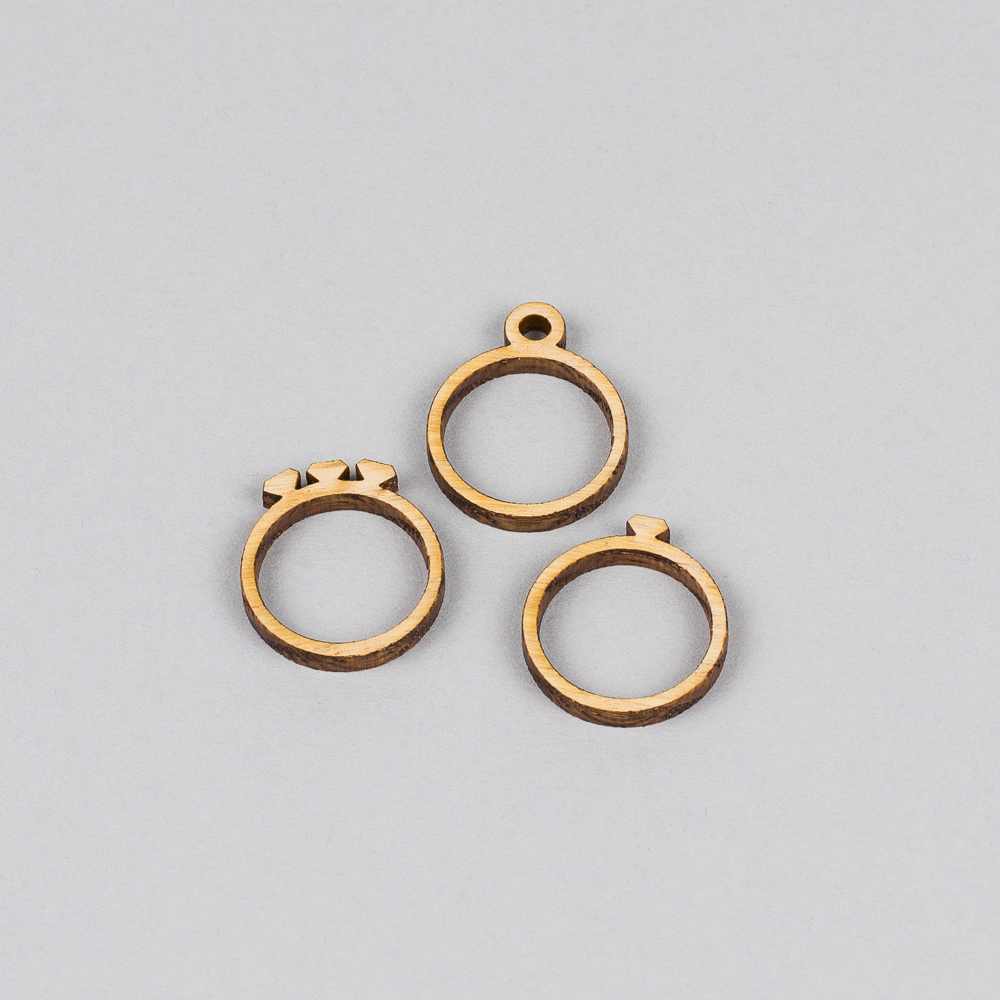 If Maple Hardwood has you wanting make up a flurry of fantastic designs, find all the details here or snatch up a sample here.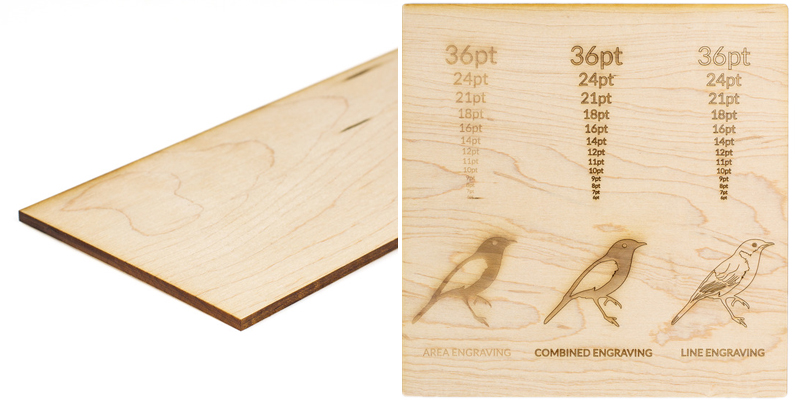 Red Oak Hardwood
Oak is one of the most popular woods, and rightfully so. The light-to-medium finish looks beautiful on its own or it can be stained for more customization.
While just a slightly different design than what Geraint Thomas used to win the Tour de France, this necklace is the perfect accessory for pedal pushers. But note: While it's physically possible to cut thin parts, it's not advisable with solid woods because any weakness in the grain can lead to weak or broken parts. (See "Maker Tips" below.)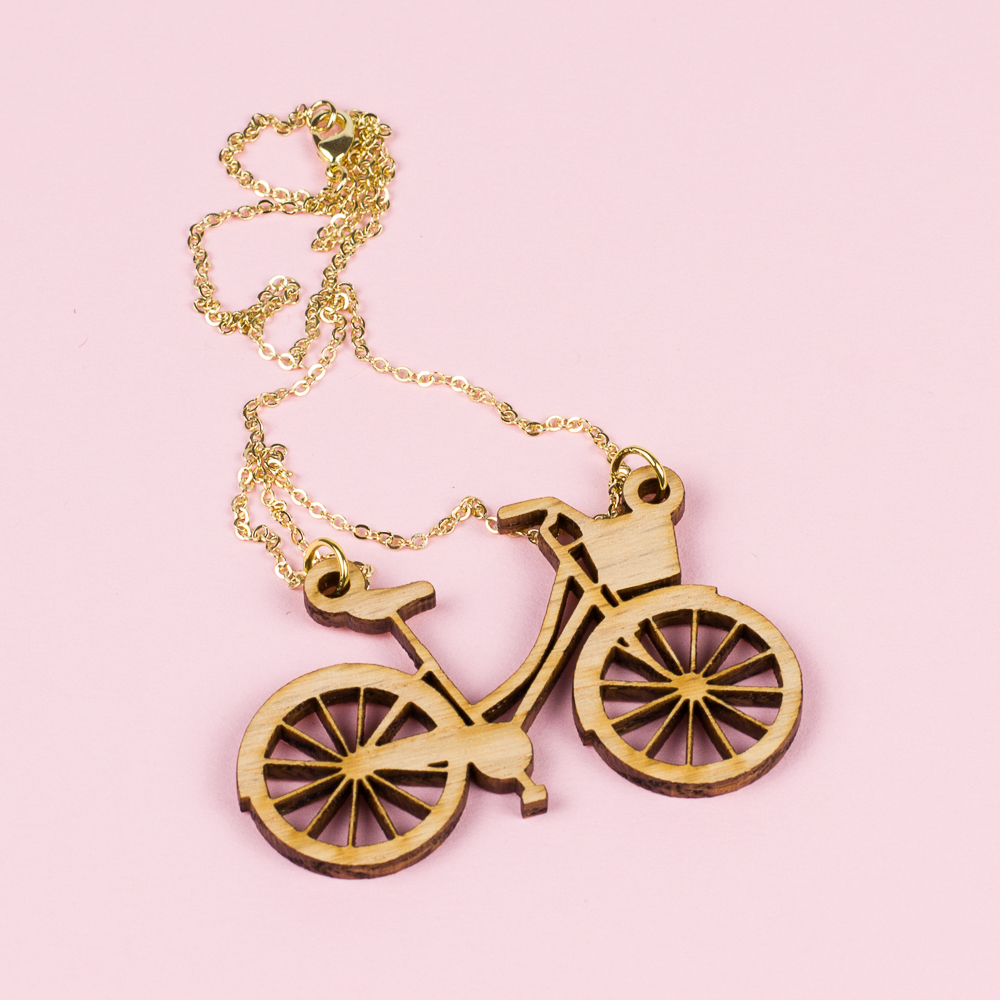 This geometric necklace is an eye-catcher. Is it just a cool random design, or is it a street map to show love for your hometown? We'll let you decide.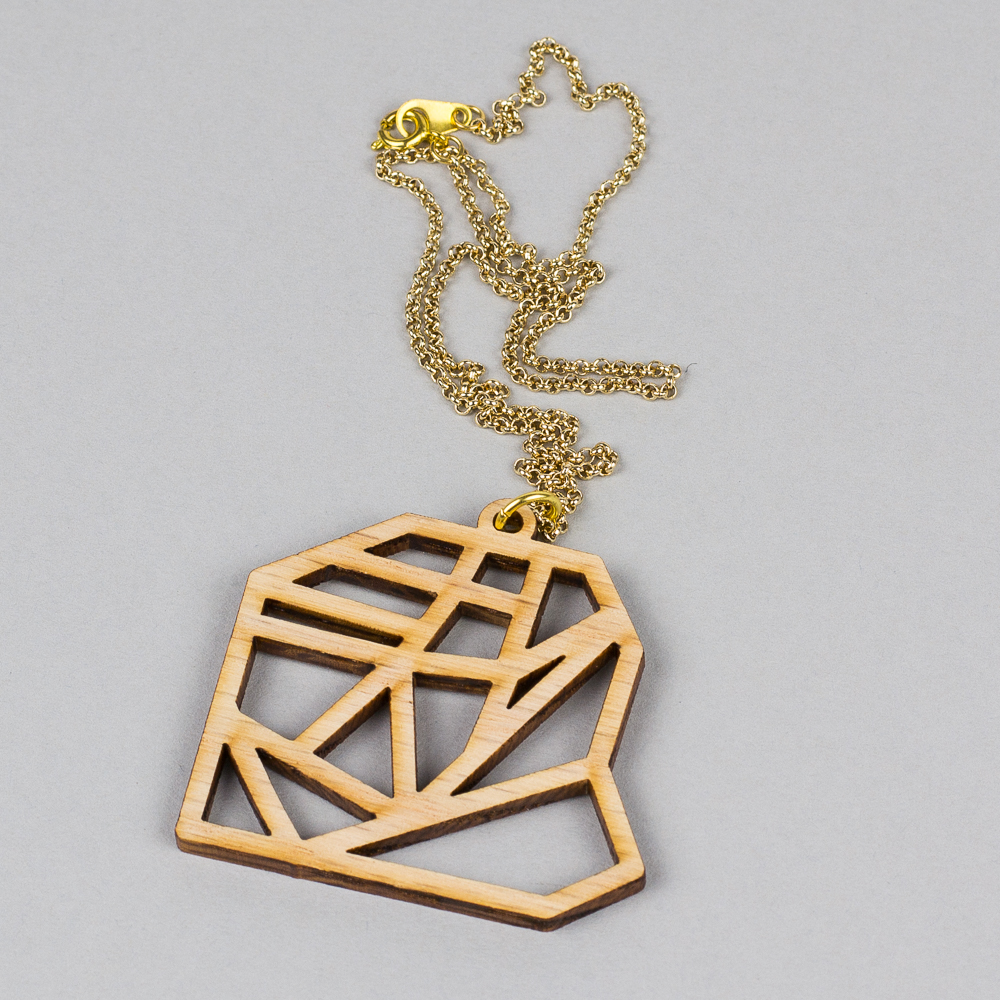 Diamonds are a girl's best friend, right? And these diamond-shaped geometric earrings have a much nicer price point that won't take a toll on the wallet.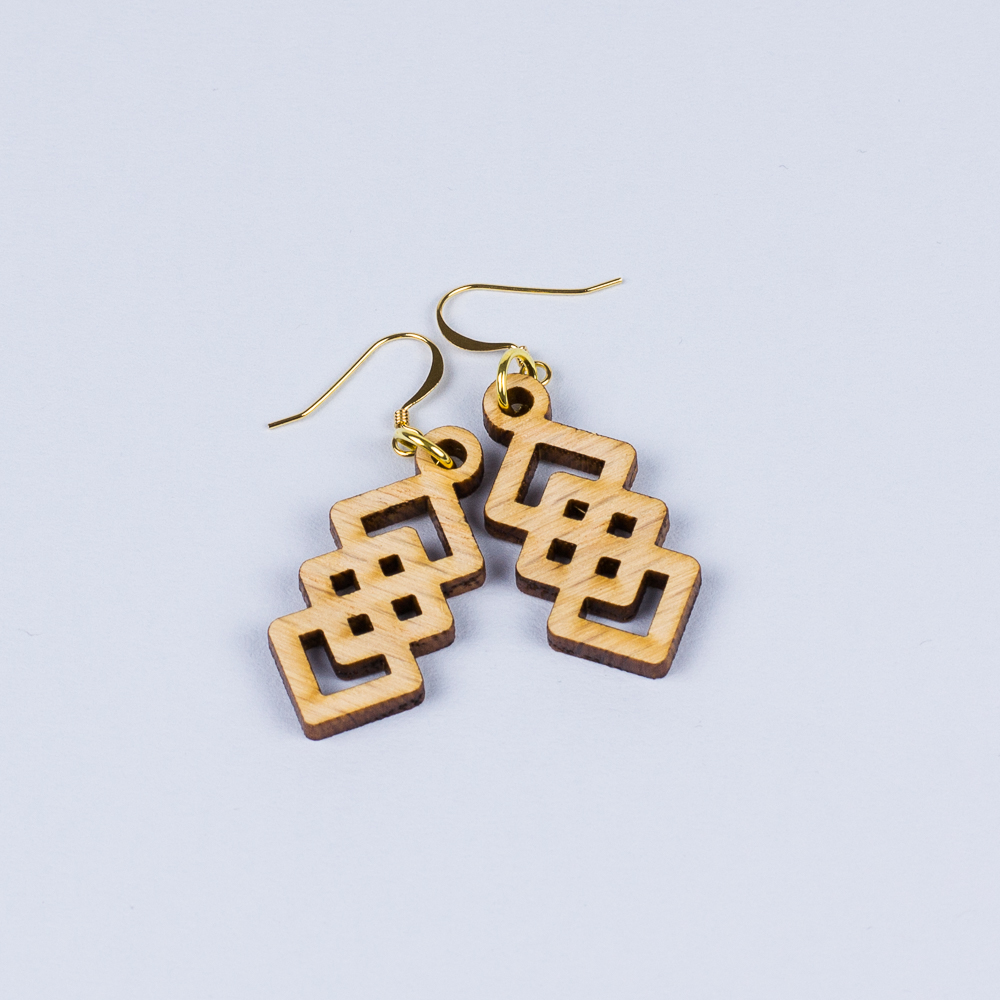 The pixel-shaped edges on this heart keychain give a nod to gamers while demonstrating why solid shapes are a great fit for this type of material.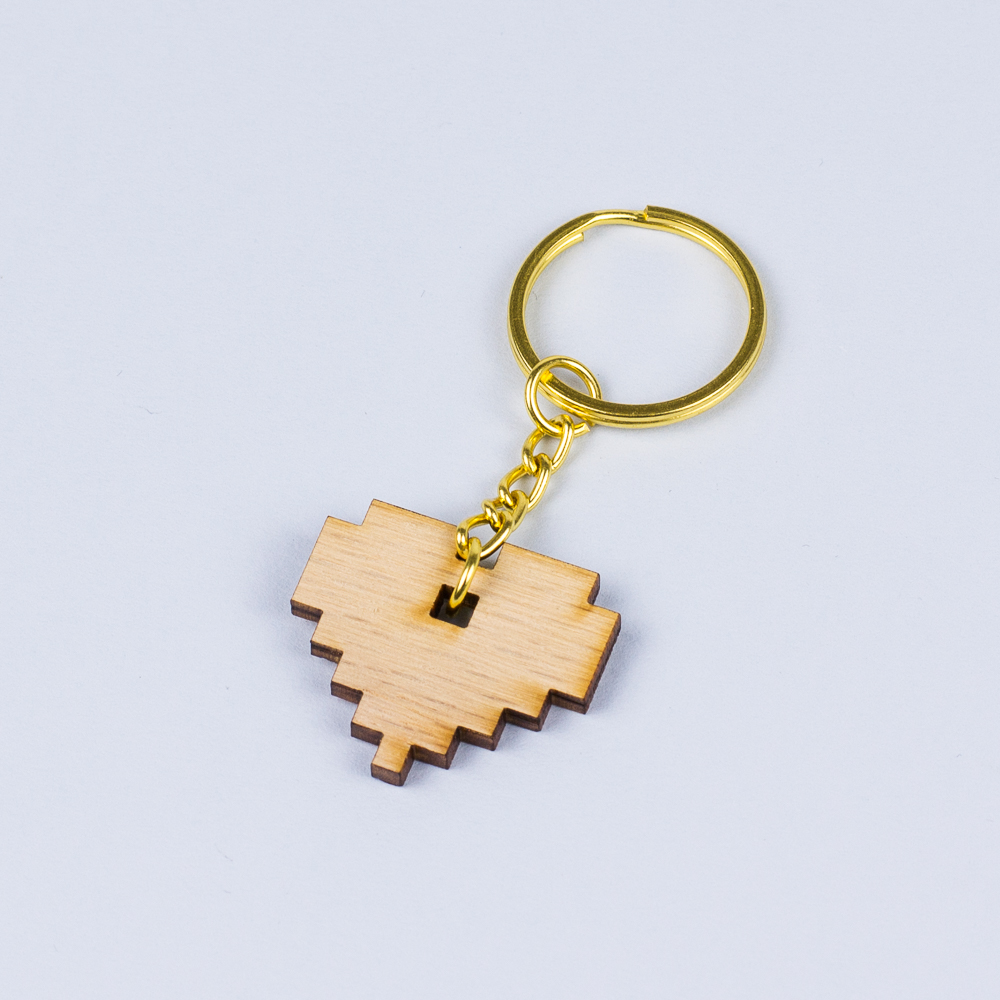 This artful Victorian birdcage taps into that trendy steampunk vibe. By combining line and area engraving, the design stands out against the darker grain of the wood.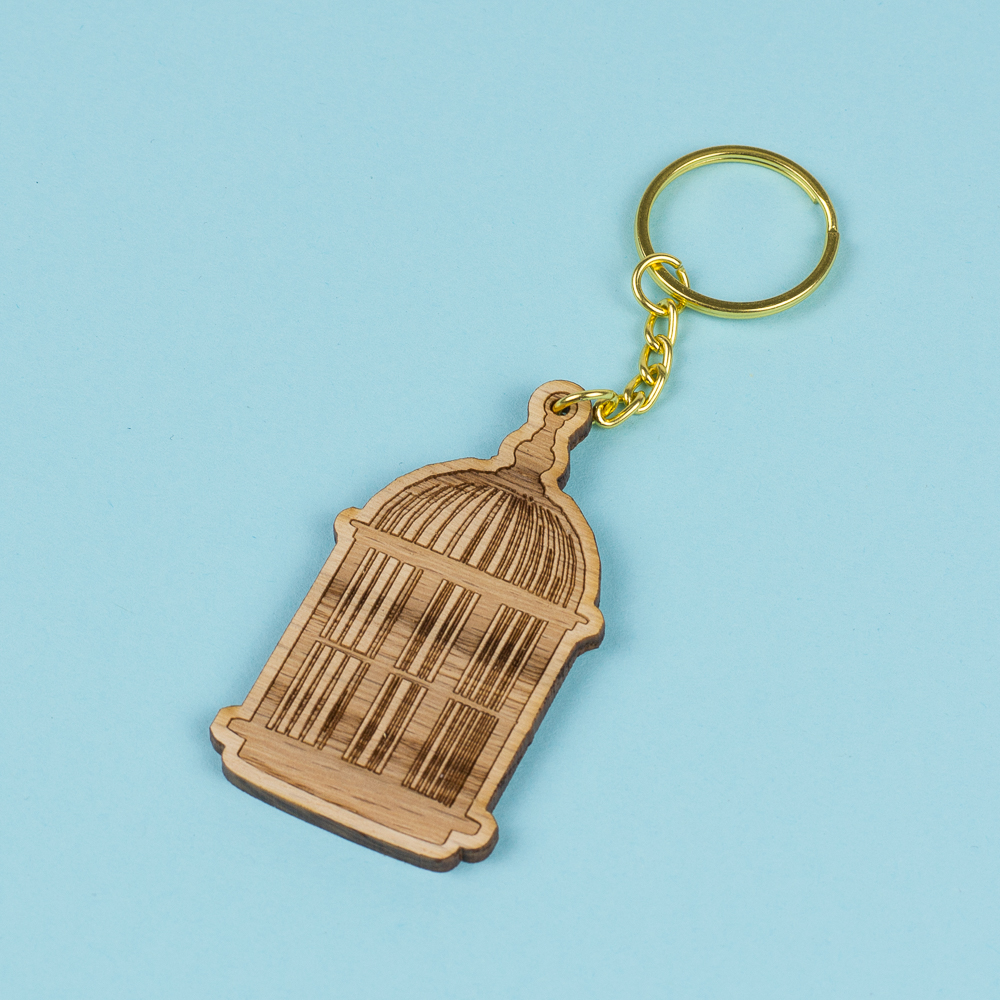 If you think Red Oak is rad, read all about what makes it special here and get a sample here to see it for yourself.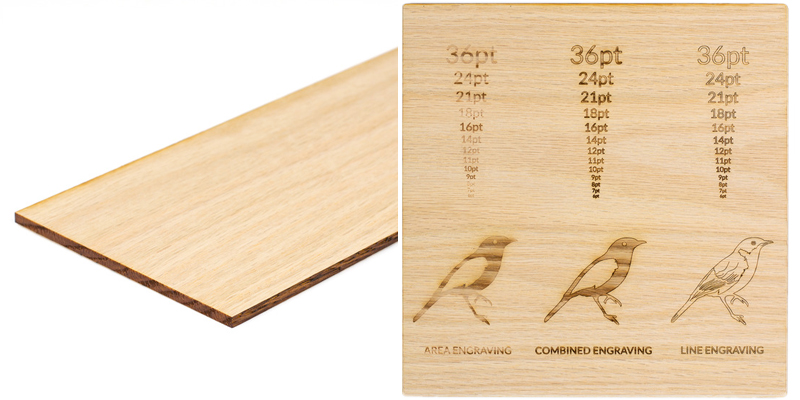 Walnut Hardwood
If you want to tap into the pure beauty of wood, walnut is the way to go. It's unique in that it is one of the only woods that is naturally rich, deep chocolate brown without any stain.
See what we mean with this birdcage. No, you're not having déjà vu. We made this design a second time to show the contrast in engraving. Notice there isn't quite as much contrast as with the red oak, but the depth of the engraving color is equally as beautiful.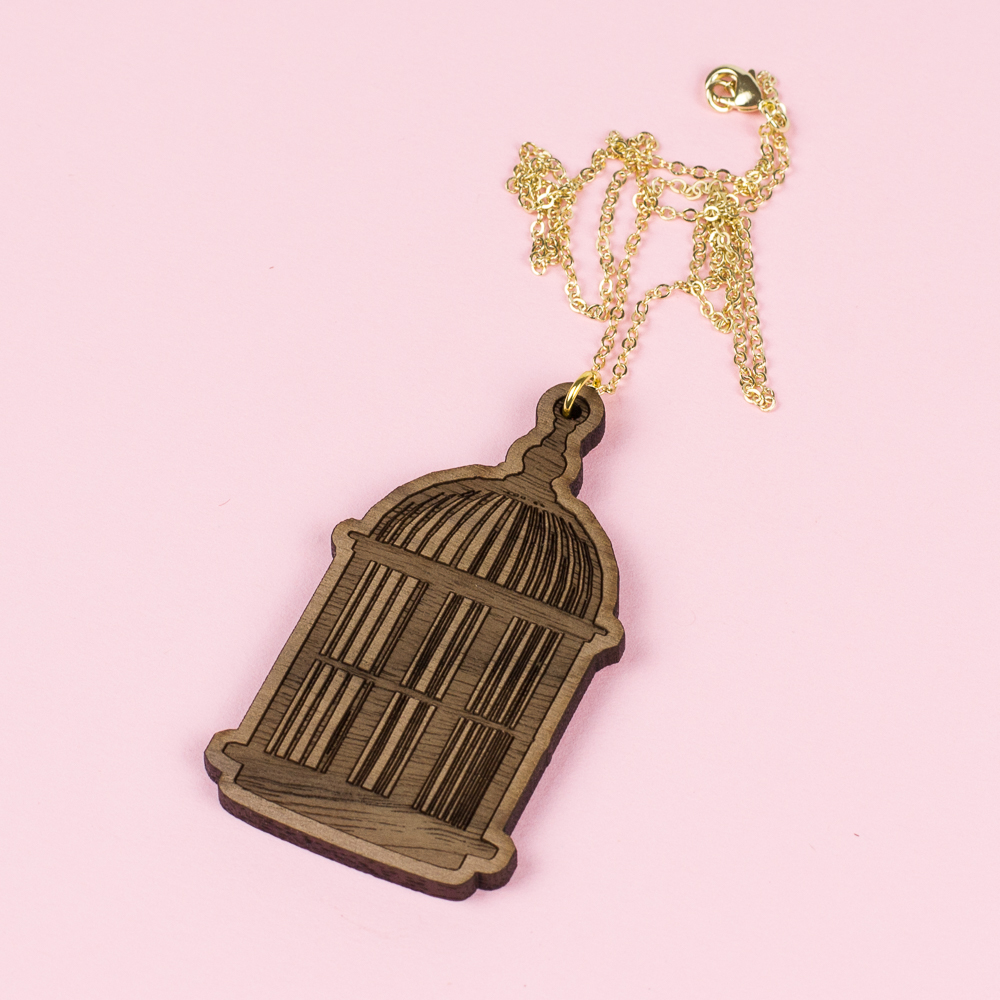 This stag is stunning in walnut, and the large simple shape is fast and economical to cut.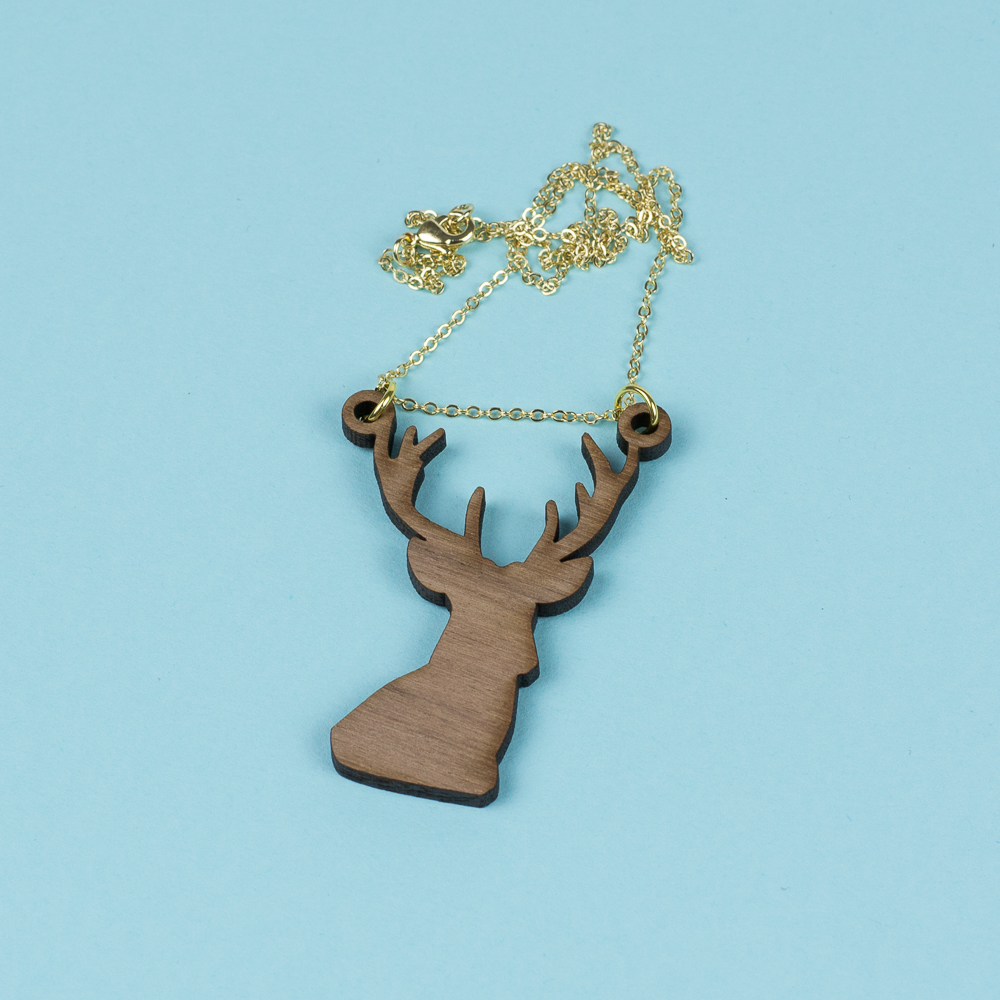 Also for consideration, check out how these geometric earrings compare to those made from red oak.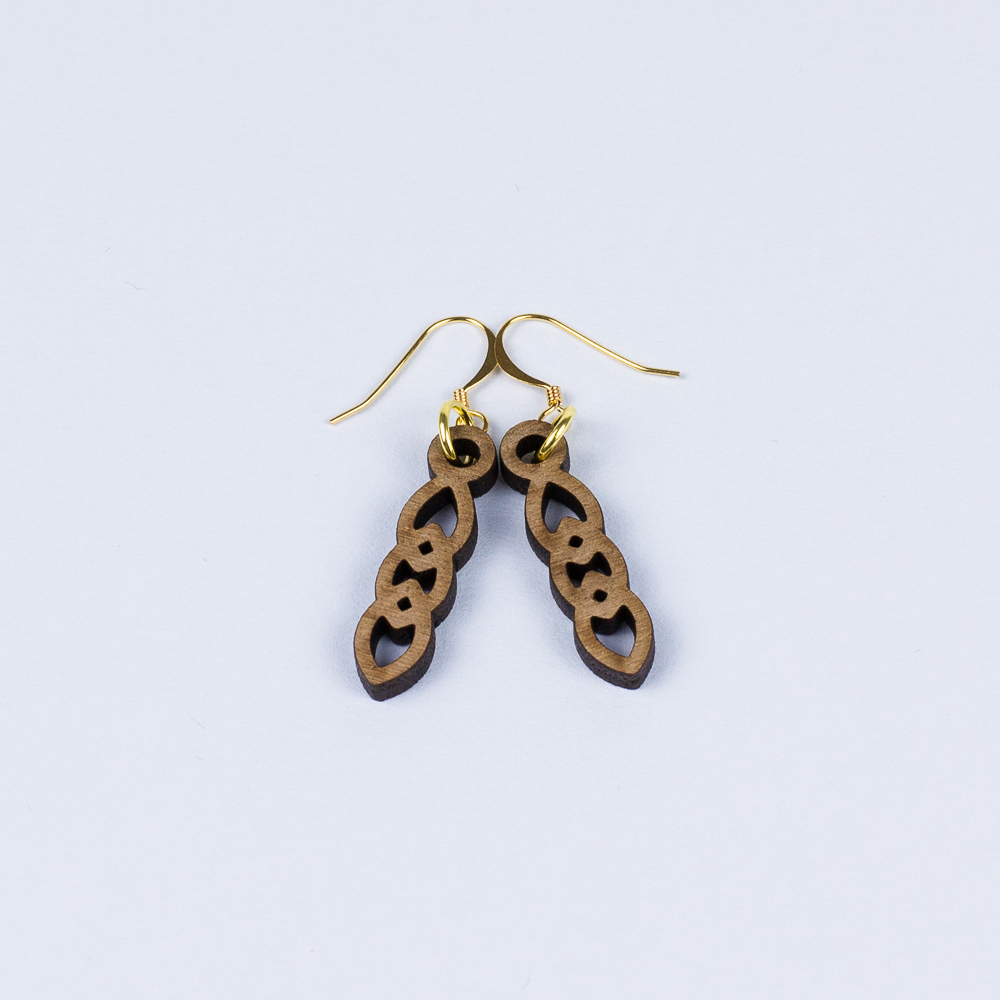 When making a statement, laser cutting (rather than engraving) is more dramatic with walnut. Cuts are more visually effective from afar; just be careful not to make parts too thin.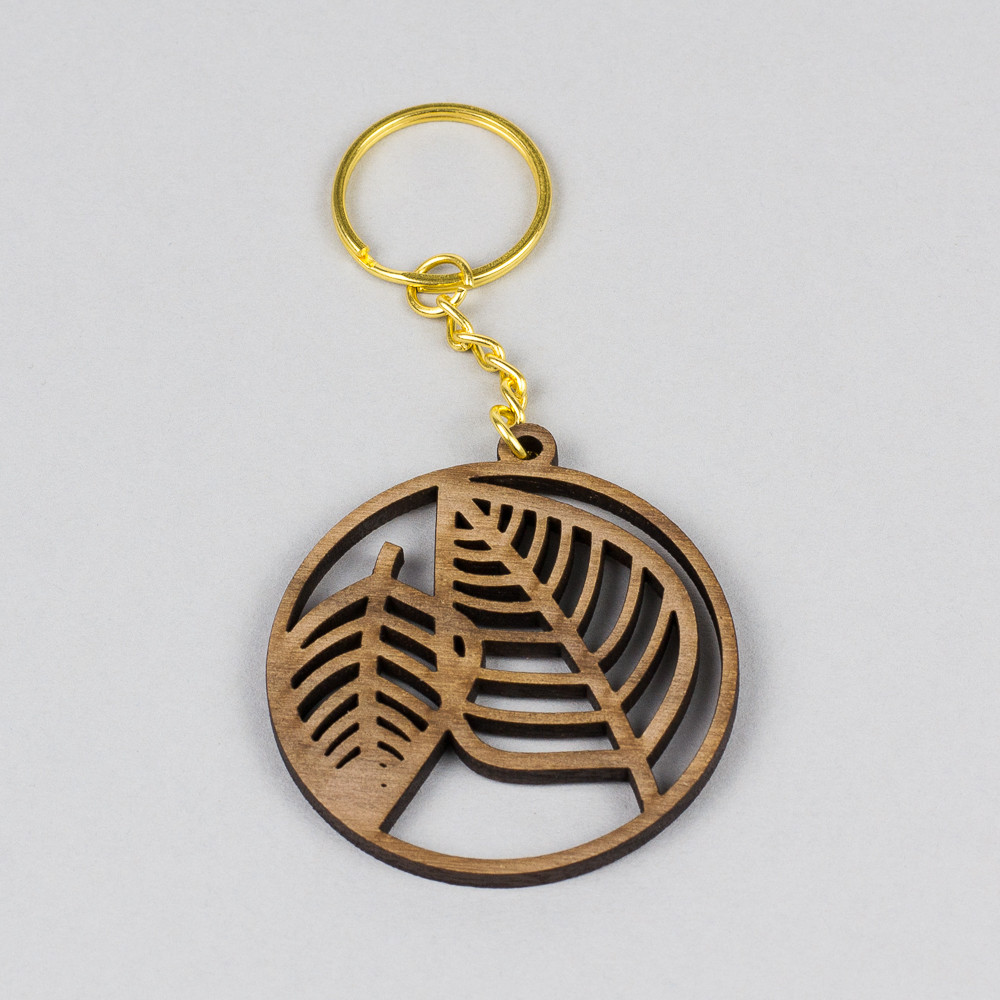 If you see Walnut in your wildest making dreams, learn more about it here and pick up a sample here.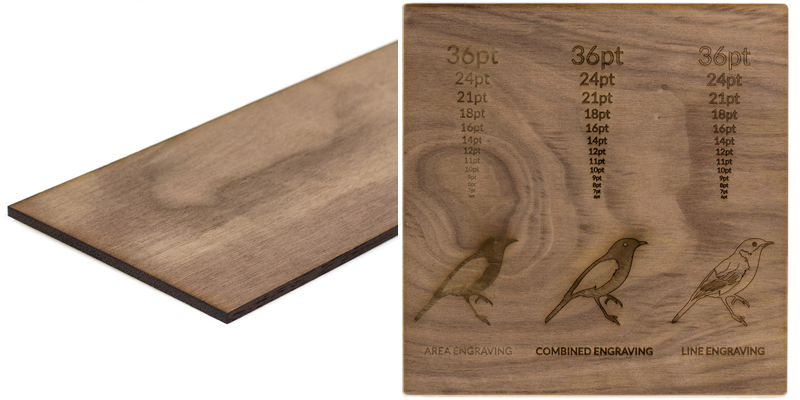 Maker Tips
These hardwoods are only available in a P1 size with the wood grain running horizontally. Simple wide shapes are best for hardwoods; thin parts that are perpendicular to the grain should be avoided as there can be potential breakage with any weakness in the grain. Design accordingly!
What Will You Laser Cut With Walnut, Red Oak Or Walnut Hardwoods?
With this new hardwood added to the USA materials lineup, what will you make? Will you try your hand at jewelry like we did, or will you branch out into something else? Jump into Adobe Illustrator or Inkscape and turn your inspiration into to tangible ideas.
If you plan to sell your products, be sure to get this Guide To Designing, Making & Selling Laser Cut Products so you create with confidence. Whatever you decide to make, share your ideas in the comments below. We'd love to hear about it!