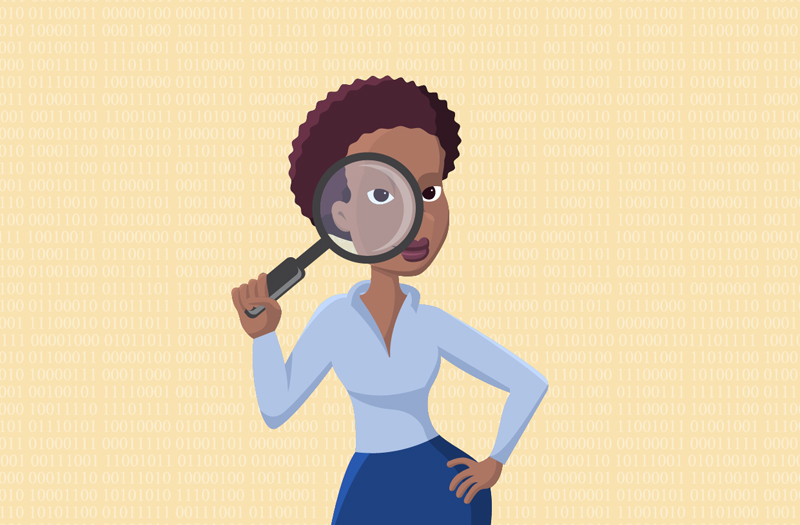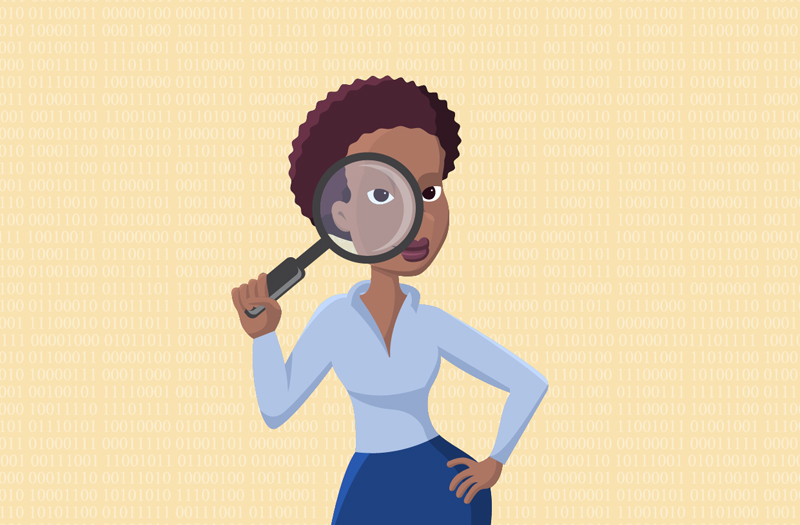 What We Believe In
Born in 2007, we're a small group with big dreams.
We believe in a digital making future that unleashes creativity to accelerate human progress. So we're building the "factory of the future"—a digital manufacturing service that makes it easy for founders, CEOs, engineers and designers to go from idea to product to build businesses that build the future.
The three big highlights of 2018 have been getting to know more about our customers, launching our new website and shifting into a new workshop.
Thanks again for trusting in us. Here's a quick look back at some things that inspired us.
Told 14 New Maker Stories (Now A Total Of 296)
We're inspired every day with your creativity, imagination and ingenuity—and we love sharing your stories.
This year, we chatted with 14 successful makers—from entrepreneurs launching products on Kickstarter to engineers building electronics enclosures and graphic designers creating jewelry to sell. We wanted to learn what worked, what didn't and what inspires you to make.
In addition to the wide range of products, these maker spotlights just might give you some insights to use with your own designs. Read all of them here, and don't miss these two:
By Developing The Lixie, This Engineer Was Able To Quit His Day Job
Many makers start making because the item he or she wanted doesn't exist in the form needed. Or if it does exist, the price point isn't budget friendly. That's the case for Connor Nishijima. He loved the style and functionality of the Nixie tube clock and wanted to build one of his own, but the price point was a deal-breaker.
So he began researching how to make a Nixie tube clock, knowing there had to be a digital clock project out there he could customize and make his own. The result is an LED Nixie clock—the Lixie—that incorporates edge lighting acrylic with a wooden base for a fresh take on modern time telling.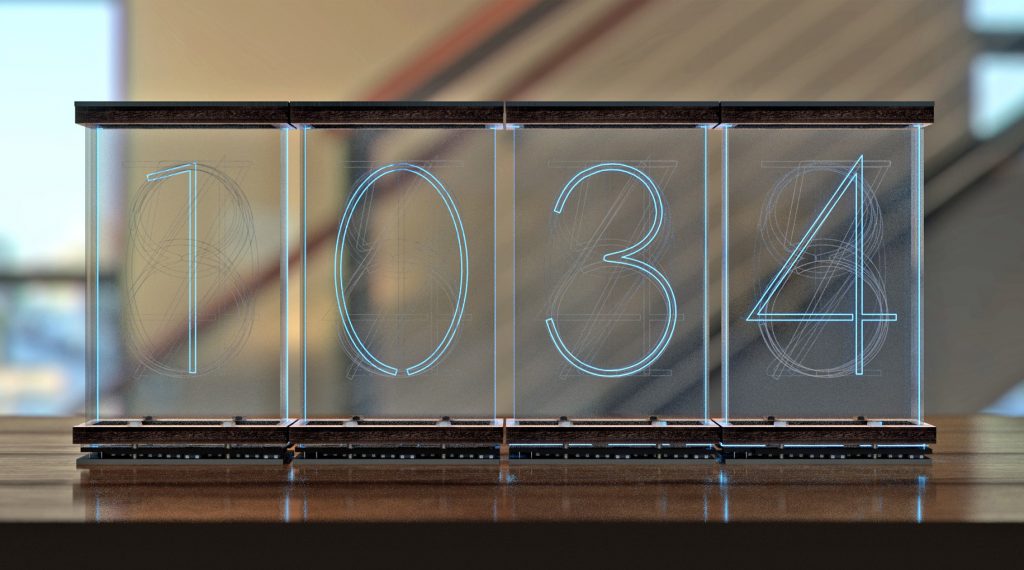 Turns out he's not the only one looking for a more affordable alternative to stylishly tell the time. His designs have been so popular that he was able to quit his day job as an engineer to focus solely on making and selling the Lixie full time. Check out his story here.
Jewelry Maker Rockets Past Kickstarter Goal By 4,285%
Every date in history has a different and unique planetary alignment, and now this precise depiction of the solar system is available in wearable pendants thanks to designers at SpaceTime Coordinates (STC).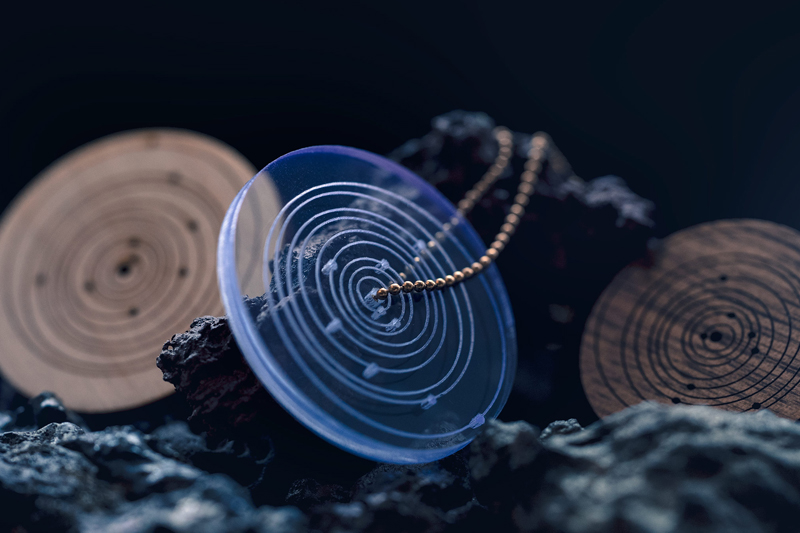 By relying on the same data that is used by NASA to predict eclipses or to compute spacecraft trajectories, the STC team creates the most precise and accurate pieces on the market. Led by Govy, a Tokyo-based award-winning French artist who happens to be on the autism spectrum, the 2018 Kickstarter campaign rocketed past the $1,900 funding goal by 4,285%, raising $81,418. See how they did it here.
Introduced Laser Cutting Trend Reports
What are the most popular laser cutting materials and in what colors? What are the most used design software tools? What countries buy the most laser-cut products? These were the kinds of questions we were asking and thought you might be, too.
Since there wasn't any data out there on laser cutting trends, we decided to compile the data ourselves in true maker style. It's the only report of its kind, with real-world data gleaned from our million+ annual website visitors.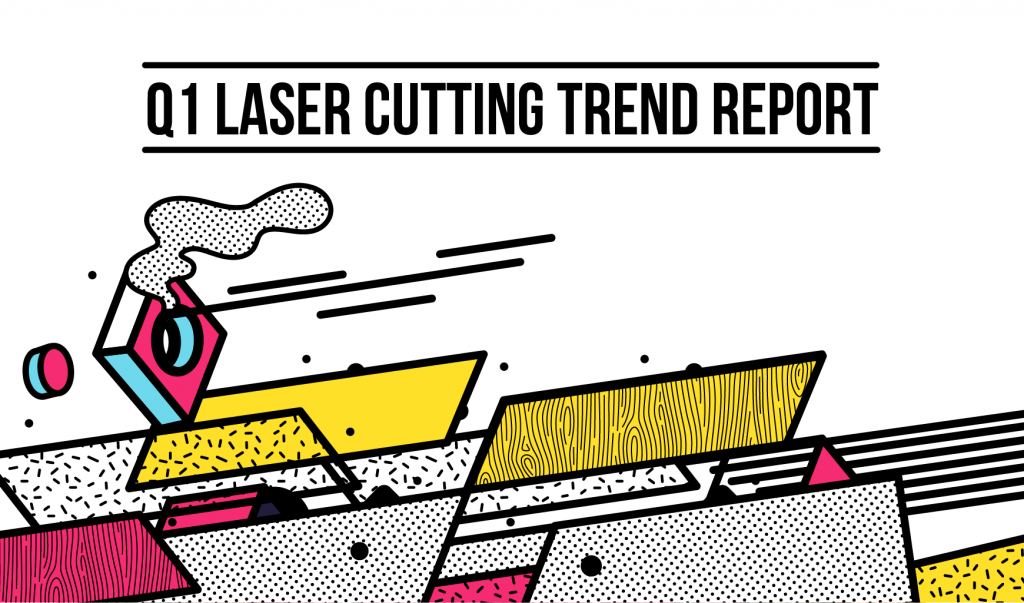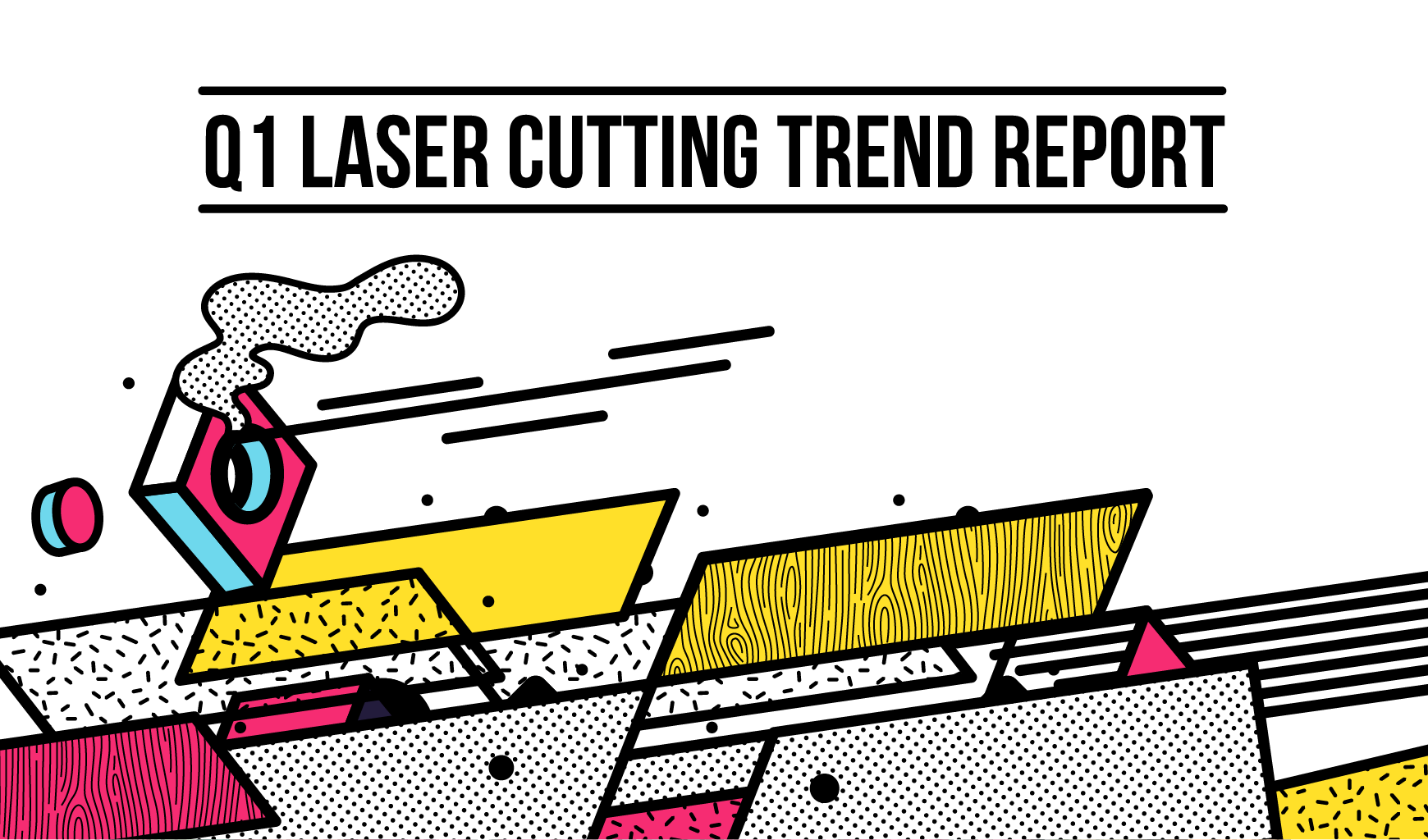 These quarterly reports are useful for customers, suppliers and digital manufacturing industry trends analysts to learn more about online laser cutting. Plus the real-time information on making speed and quality also helps us be transparent in how this kind of manufacturing really works. Get all the 2018 stats and data here.
5 Most Popular Blog Posts
With 3,699 posts on the Ponoko blog, there is A LOT to read. From product ideas that inspire to educational how-to's that inform, the goal of everything we write is to help you make awesome things to help build your business.
With that in mind, it's probably not surprising the most popular posts for 2018 were instructional and inspirational ones. We'll definitely keep doing more of these in 2019.
Some of the top five were written/revised in this year, while others were from the archives. Here's what you were reading the most in 2018:
When the list of what you can make is literally limited only to your imagination, deciding what to make may not be as easy as one would think. So we totally get why this list of laser cutting ideas was your favorite. It began as an ultimate list of 50 laser cutting ideas and we've added another 100 projects in 2018 to make it truly amazing. Stay tuned, because more ideas will be added in 2019 as we continue aspiring to inspire.
Electronics cases help your project last longer and work more reliably—plus they demonstrate a detailed attitude about showing off your work. It's time to think outside the box when it comes to thinking about the insides of boxes, and this introduction to how to make electronics enclosures shows you how.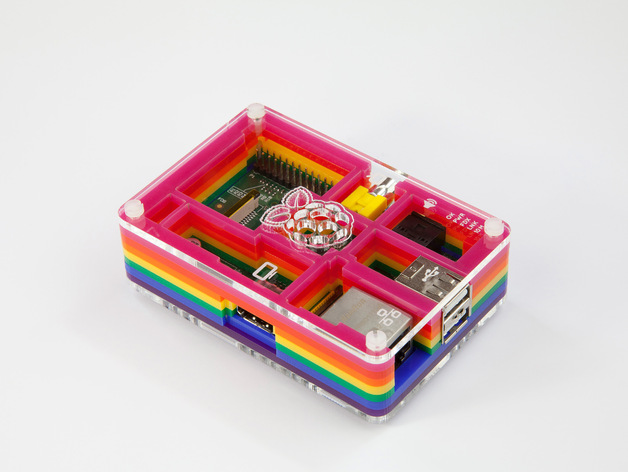 If you want to make jewelry, bookmark this one. This jewelry making guide for beginners shows how to make jewelry that is functionally sound, aesthetically pleasing and professional looking so that you can confidently sell it to make a profit or use it promotionally to build a brand.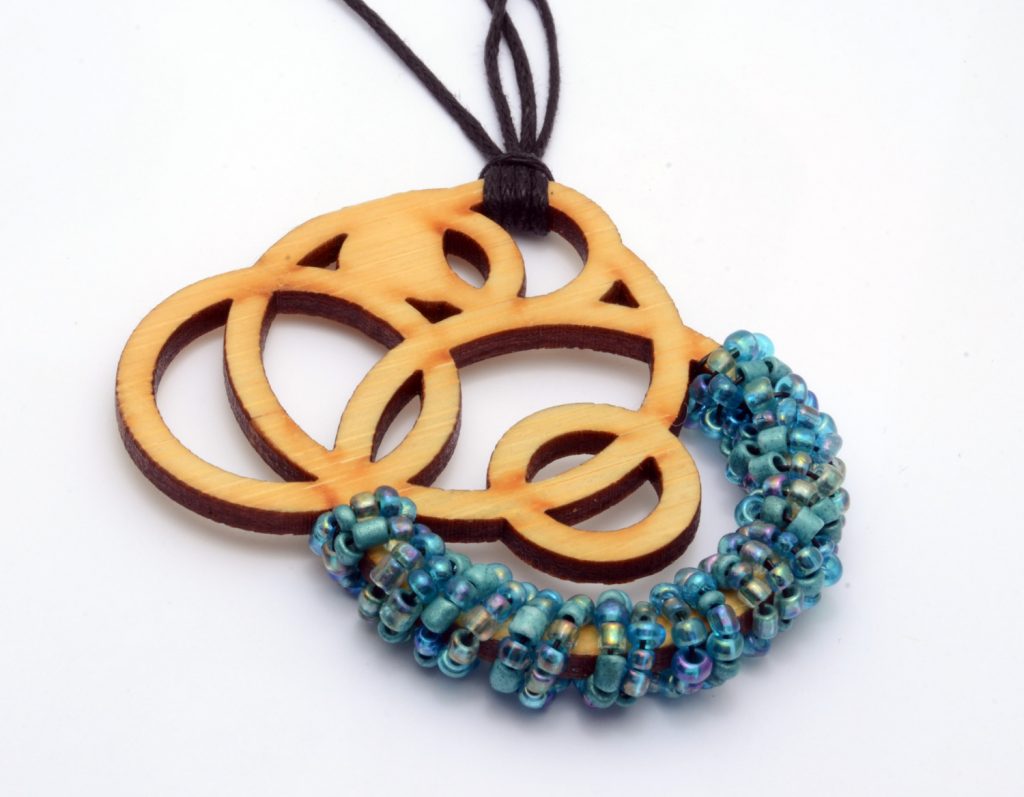 Living hinges might just be one of the coolest things to laser cut. This post demystifies the ins and outs of how to laser cut curved surfaces so that you can create awe-inspiring enclosures.
So you want to create a product to sell. This guide has you covered. Whether you're new to selling laser-cut products or an established maker who wants to increase sales volume, this four-part plan walks you through the entire process—from ideation, design and prototyping to making, packaging and pricing all the way through promotion—plus it helps you set deadlines and so you'll be prepared for sales success.
5 Not-As Popular Blog Posts That Will Help Build Your Business
Not every blog post shoots right to the top of the charts, and that's okay. But that's not to say that some of the lesser-trafficked articles aren't worthy of a read. The first three on this list debuted this spring, so perhaps a bit more time is needed to gain readership.
The last two were very audience-specific (those looking to sell on Kickstarter or Etsy), so it's understandable why there were fewer readers. Both of these stories were revised for 2018, however, so you'll want to check them out for the latest info.
At any rate, there's some exceptional information here that can help build your business as a maker. So give these stories a read—and a little love.
If you are a designer or engineer selling the products you make, or using them to brand your business, you know it takes more than just an original idea or a unique product to be successful. In competitive marketplaces such as Etsy and Kickstarter (as well as in big trade shows, conferences and events), not only must your products be designed well, but you may also need strong branding, web presence and beautiful product photos in order to capture customers' attention. This article helps you gain an understanding of basic graphic design and offers a set of practical design guidelines so you can laser cut with confidence.
You have a great product idea and you're ready to start designing the first prototype. Problem is, you're not sure how to go from brilliant idea to successful product with the least amount of risk. By understanding the fundamentals of industrial product design in a digital making world, you can learn how designers, engineers and makers successfully bring their ideas to life.
After doing the market research, identifying the user and market, brainstorming ideas and checking out competitors, you're ready to start prototyping that brilliant idea for a new invention or promotional swag. But what does it really mean to prototype? When should prototyping start in the design process? What are the best ways to manufacture a prototype for your idea? And why should you, as a maker, practice rapid prototyping? This article answers all these questions—and more.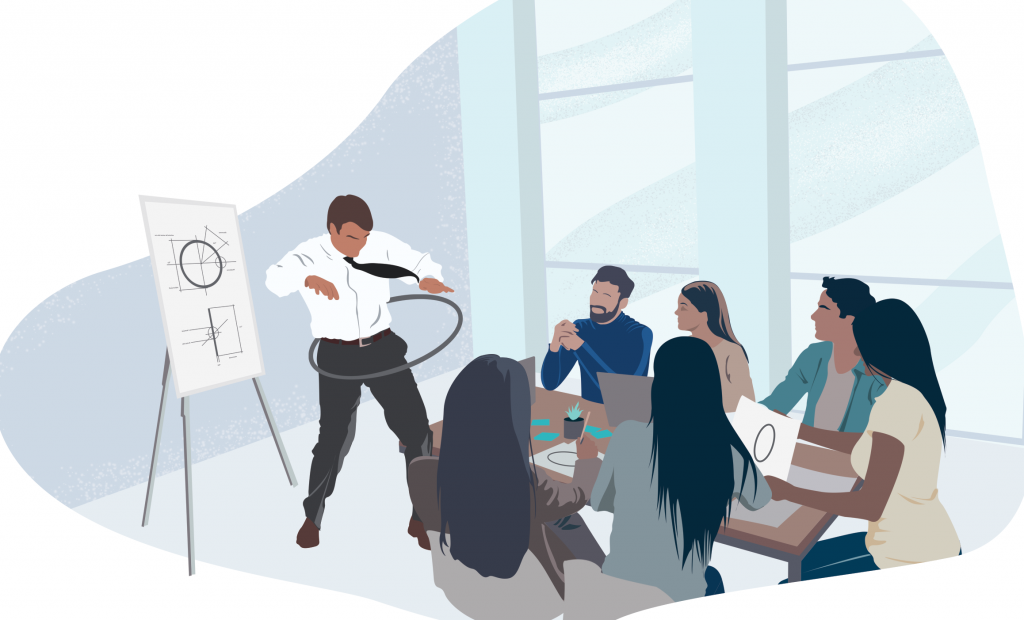 While crowdfunding dates back to the 18th century, its current iteration of online fundraising began in 2008. One of the most popular sites is Kickstarter, but how does it work? What's the best way to go to market that will not only guarantee your product will be a success but will also generate a profit, too? What makes or, more importantly, breaks a crowdfunding campaign and how can you be prepared? Don't miss the must-have guide to Kickstarter to find out.
Despite our overly commercialized reality, not all buyers want mass-produced products found on overstocked retail shelves. There is a growing segment that not only wants but demands craftsmanship and originality in the goods they wear and bring into their homes. To meet these market requirements, crafty entrepreneurs are selling their wares on Etsy. Want to join them? This guide will show you how.
Added 44 New Materials (Now 214 Options In Total)
When making products to build your business, one way you stay a step ahead is through the materials you use. That's why we search high and low each month for the very best material sheets to add to both the USA Catalog and NZ Catalog so you can shine.
In 2018, we added more types and colors to the acrylics lineup, greatly expanded the felt selection and added cardstock galore. On the functional side, we added foam for those custom-packaging inserts. New leather and hardwoods offer a luxurious feel for premium products.
In fact, the hardwoods just made their debut in August and they've quickly become some of the most popular materials for the year.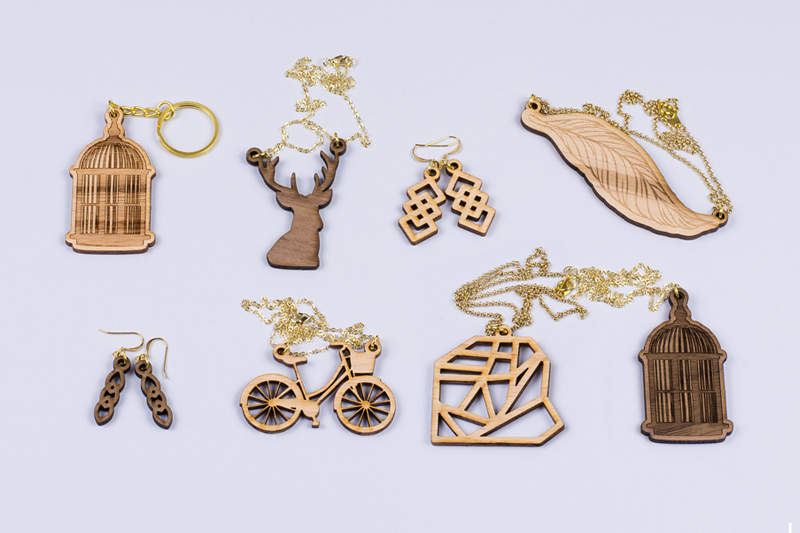 There have also been a few unexpected additions: Acrylic stickers, ripstop nylon and recycled acrylic. Since acrylic is the most popular laser cutting material, we've wanted to offer a more eco-friendly choice for years. But it hasn't been available until now.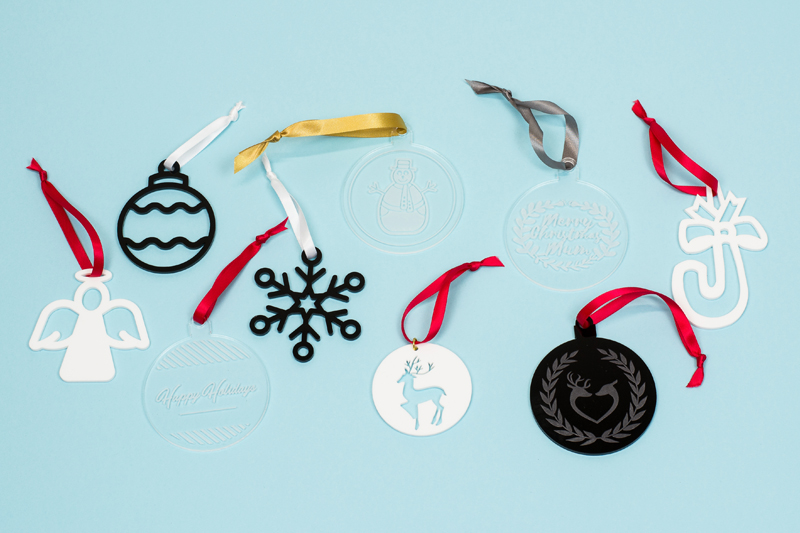 What makes this recycled acrylic remarkable (and you're really gonna love this part!) is that it has the same extraordinary look and performance as virgin acrylic—with very little increase in cost, yet it commands a higher price point to give you more profit when selling your products. Cha-ching!
You'll notice in each of the new materials posts that we showcased actual products you can make. We started cutting real designs in 2017 to show off the unique properties of the materials, and we continued this format with all of our materials posts in 2018. And we even included links to any free design files if you wanted to make some of the featured products yourself.
To see the new materials in all their glory, click here.
Held A Contest (And Gave Away Sweet Prizes!)
We've run a few design challenges in our time. They've been fun for all. Lucrative for some. But they were lacking something. This time, we think we've built a better mousetrap. See why here.
In October, we launched the first (of many to come) design challenges with the goal of educating engineers and designers about how to create successful laser cut products. While our website has tons of example designs, case studies and how-to info, merely reading content is not as effective as actually creating a design and receiving feedback about it.
To start simple, we combined our love of all things gaming with the utility of coasters to create a fun and easily accessible contest. The challenge was to design coasters for Fictitious Games Inc to give away at the Game Developers Conference to an audience of gaming developers, designers and players. We had 43 entries, and Nathan Pryor took home 1st place—and $1,068 in free laser cutting, plus 55% off for 12 months …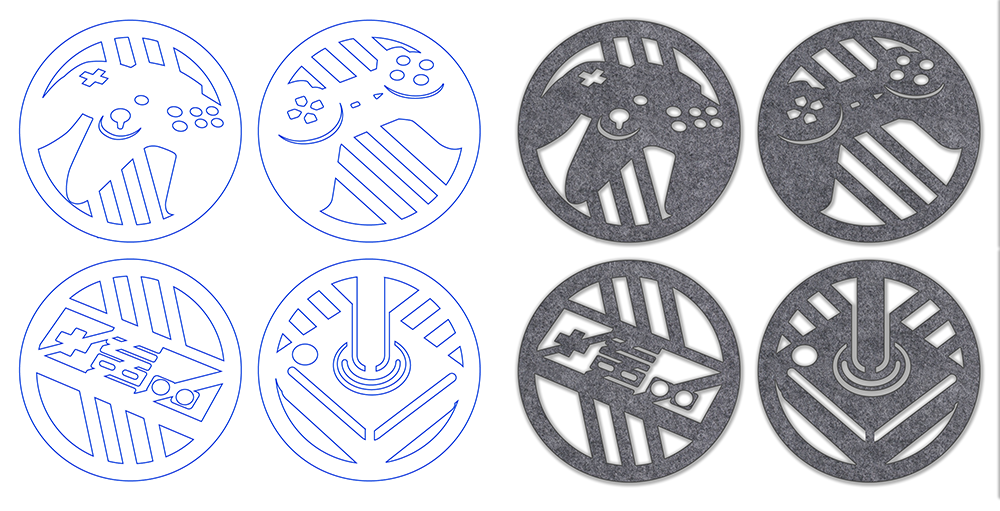 "Representing four iconic game controllers of days gone by, this set of coasters in grey felt is sure to evoke nostalgia," he says. "The controllers are instantly recognizable to all gamers, cementing Fictitious Gaming in customers' minds as a company in touch with them. With a wide variety of color options available in felt, colors in a set could be mixed for variety. Cost is also minimized by using a low-cost material and by only laser cutting—not engraving."
Learn how the contest worked and see all the entries here.
We Moved! (Just Down The Street)
With the increase in business from you, our machines have been running a little too hot. So to accommodate more lasers we found a new spacious workshop just down the street from our old place.
Now that we're not in a multi-tenant building, we're so much easier to find. If you're local and want to pick up your orders at our making studio in Oakland, California, drop on by!
What Are We Working On? A Brand New Digital Making Experience!
Coming soon, to an internet browser near you…the new and improved Ponoko website. (Said in our best Don LaFontaine impersonation, of course.)
A pioneering innovation when we launched in 2007, our current site has served us well, but let's be honest: It's pretty old and dated.
Throughout the years, we've had some really insightful feedback from our customers. After a bunch of important updates to our service and current website, we hit a brick wall that meant we needed to evolve far beyond the constraints of it's powerful yet humble beginnings. So some of the Ponoko crew ventured out of the laser studio and into the design studio to work on the next version.
While we launched it earlier this year for a lucky few to test, it's very close to being unveiled for everyone. We're sooo looking forward to releasing this because it resolves 10 years of customer feedback once and for all, to help you go the next level.
It's also a new platform on which we will launch a pile of new services to make your journey from idea to product even easier, faster and lower cost.
Here's a sneak peek at just one new screen – say goodbye to design templates, and hello to editable elements & dimensions, plus real time online visual proofs!
7 Customer Testimonials
We'd like to finish this article by coming full circle back to you. We started with the stories we wrote about you in 2018. Now here are some words you wrote about us this year …
Every aspect of their service is excellent—from the easy and well-documented process offered by the Ponoko website to the excellent quality of the laser cutting itself. Every iteration of my design was produced and shipped rapidly and at a very reasonable cost. I'm very happy with the Digicomp I widget I ended up building and I would definitely use Ponoko again for any future project involving laser cutting.
~ Greg Santucci
I've been using Ponoko for several years now for all of my laser-cutting needs. Not only do they offer a great product, but they also have the best customer service I've ever seen. They are always quick to respond, polite and willing to help you in any way possible at all times. Thanks for always going above and beyond, Ponoko people!
~ Liz Ulbin
You have proven, yet again, that Ponoko is far more than a great vendor. You also care and value human interaction. I will remain a loyal customer. Thank you!
~ Dorota Goch-Miller
In today's day and age with one-click instant processing and free two-day shipping everywhere, I love any system to removes barriers to entry. Ponoko makes it super easy to see exactly what a design will cost. And then a week later, I have it on my doorstep. Can't beat that!
~ Jakob Griffith
I just got my order and it is perfect. I had to get this item rushed, and it arrived exactly as scheduled. The order is exactly to spec and everything fits great. Ponoko, you have a new customer for life!
~ Mike Underwood
I LOVE Ponoko! Sure, I've looked around for a deal but the others are never what they seem. They don't offer the same level of service and guarantee of quality that Ponoko consistently provides. Your customer support team is one of the best I've worked with and CRM is where I make my bread and butter. I am impressed again and again.
~ Matthew Kuhmann
After my first test print at Ponoko, I was super impressed not just by the quality of the product but also the impeccable customer service. I've been a happy customer ever since!
~ Ye Won Cho, YeWonStudios