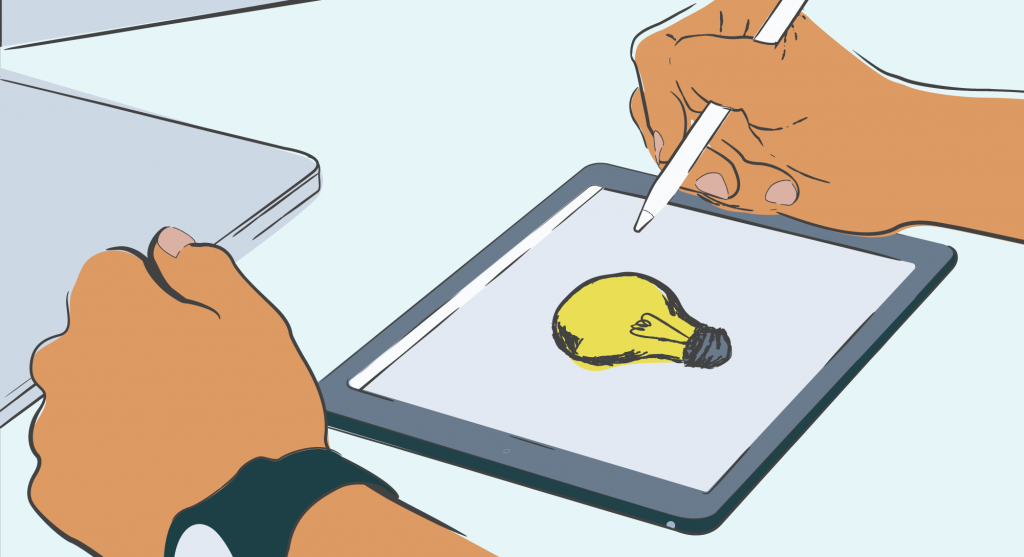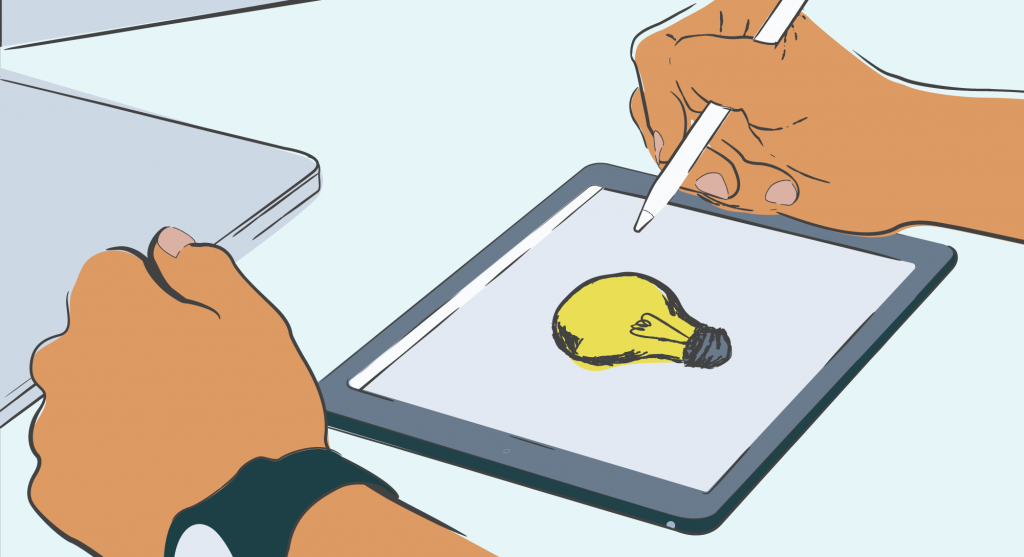 Has The Factory Of The Future Changed Industrial Product Design Forever?
So you want to design a product. You have a great product idea and you're ready to start hacking at your first prototype. Problem is, you're not sure how to go from brilliant idea to successful product at least risk. But don't worry, understanding the fundamentals of industrial product design in a digital making world has helped designers, engineers and makers bring their ideas to life.
What Is Industrial Product Design
Industrial design or product design (why do we call it that?) is broadly defined as a process of strategies and activities that bring a physical product from concept to reality. Looking at industrial design from afar can be daunting, but fortunately, it can be broken down into a systematic approach, offering a checklist that will set new products up for success.
Why Design Your Own Product?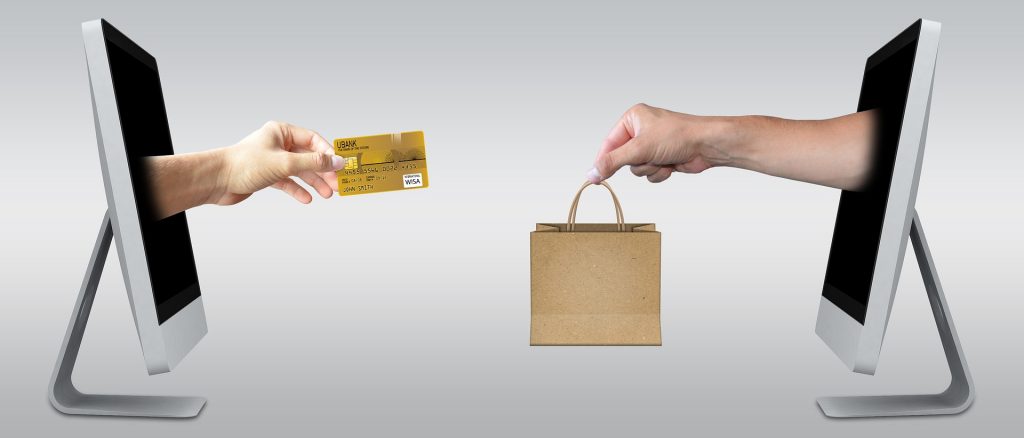 If we look back just 20 years, industrial product design was exclusive to established companies with access to manufacturing productions. To even consider having a new product developed, designers and engineers were looking at an expensive and slow process, making industrial design almost completely out of reach for independent makers.
Luckily, there has been a recent and continued development of accessible and affordable manufacturing tools such as laser cutting, CNC routing and 3D printing. With easy-to-learn design platforms such as Sketchup, Adobe Illustrator and Inkscape readily available, designers and engineers have finally been able to pursue industrial design level products at the DIY scale. Figuring out how to design products has suddenly become realistic for many a creative bod.
For maker/sellers, online platforms such as Kickstarter, Etsy and Shopify also make it simple to start an online store, while social media platforms like Facebook, Twitter and Instagram allow sellers to market their products without traditional high advertising fees.
For makers at brands and agencies, the ability to create branded promotional products from the ground up provides an unmatched opportunity for baking a business' brand DNA into the DNA of the product (not possible by simply decorating a tee, cap or mug with a logo).
The combined effect of all these new technologies, and particularly the digitization of the manufacturing process, is the opening up of industrial design to independent makers. Tools are now available to bring your ideas into the world without the barriers, costs and risks of traditional product manufacturing. And a digital making process that supports downloadable designs may just be better for the environment (or is it?).
Product Design Software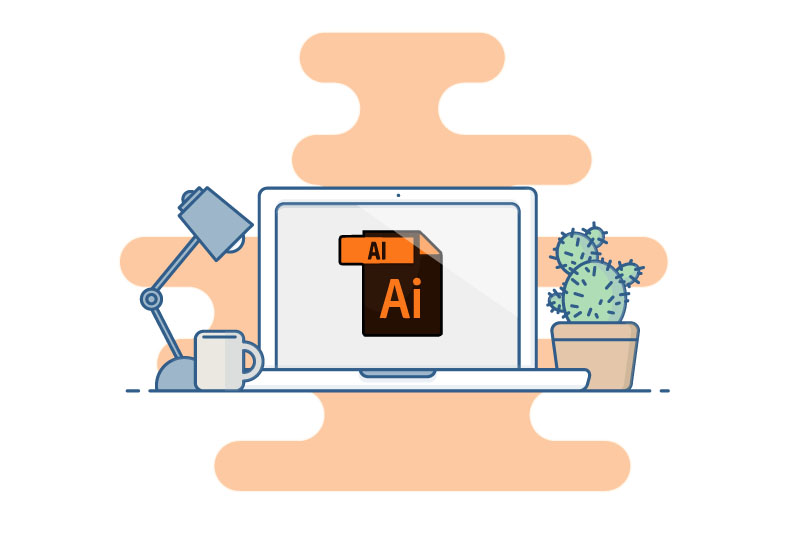 Product design software has traditionally been an expensive tool that was difficult to learn, making it exclusively available to technical designers working in a specific industry. However, we are in the exciting days of digital fabrication. Similar to the development of accessible and affordable manufacturing tools, there are also plenty of accessible and affordable (sometimes even free!) design software programs to help product designers and engineers achieve their greatest ideas.
One app that has been able to push into the industrial design world through digital making is Adobe Illustrator, or AI. This is not free but does offer a free month trial. After that, you are looking at a monthly subscription, which is reasonable considering the power of the app. AI produces vector files, meaning the design is created mathematically using points in space and drawing lines between them. This allows the file to scale to any size and not lose definition or detail. Vector files can be read by digital fabrication tools such as a laser cutter, making it a great tool for taking your design from the screen to the physical world. With a user-friendly visual interface, it's worth learning about Adobe Illustrator tools and how to use them.
If you can't manage a monthly subscription fee, or if you simply sit firmly in the open-source camp, don't worry. There is a an open-source and FREE design software alternative just for you. Get to know Inkscape, a professional vector graphics editor similar to AI that produces vector files that are legible to digital fabrication tools. Inkscape is a great alternative to Illustrator, but it may require a little extra time to learn, so here are some Inkscape vector tutorials to help you through your first design.
Of course there's also AutoCAD, Solidworks, Sketchup and OnShape if you like a bit of extra challenge and control.
Product Design Process And Checklist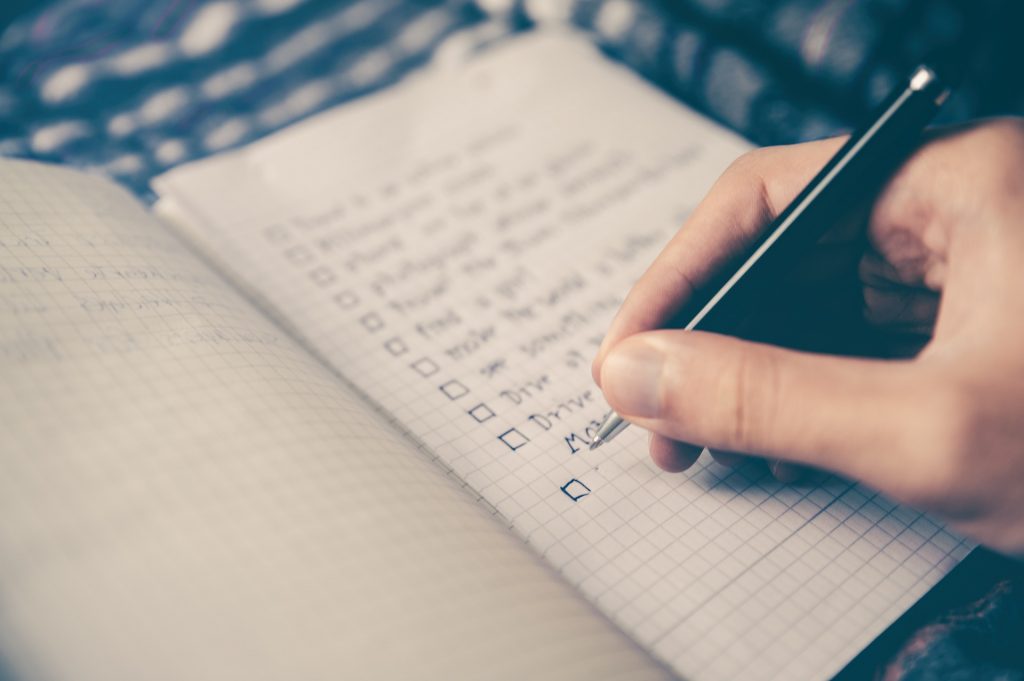 Industrial product design (uniquely defined by IDSA) is a complex and nuanced field, but we can break down the process of successfully designing a product into a handful of digestible steps, an industrial product design checklist if you like. Not a bible, but a guide. Raw creativity will always rule the roost.
What's included in your checklist will always depend on the nature of your product. But the steps below can act as your high-level starting point. And if you want to compare to the nitty gritty of UX design, Smashing Magazine has had a good shot at it.
Since there's quite a bit of material to cover, we've divided the basics into five main steps and have expanded upon those steps with additional considerations. Here's what the checklist looks like in a nutshell.
1. IDENTIFY YOUR PRODUCT USERS
1.1 Target Market Research
2. DEVELOP YOUR IDEAS
2.1 Product Brainstorming
2.2 Competitor Analysis
2.3 Idea Evaluation
3. START DESIGNING
3.1 Prototype
3.2 Test The Market
4. MAKE THE PRODUCT
4.1 Digital Product Manufacturing
4.2 Product Launch
4.3 Product Feedback
5. SCALE THE PRODUCT
5.1 Make Your Product (The Traditional Way)
If you're a designer, engineer or maker wanting to sell the things you make as a product design entrepreneur, each part of this checklist is likely to be critical if you want to succeed with least risk.
And if you're a designer, engineer or marketer wanting to brand your business with swag, custom name badges and tags or by making signs, this checklist is guaranteed to output promotional products that will blow everyone's minds.
Let's dive deeper into each of these to understand what you need to know when beginning the product design process.
IDENTIFY YOUR PRODUCT USERS
The first thing you will notice as you work your way through this checklist is that it's not just about "design." Rather, we want to cover all the things needed to ensure what you design is something you and your users will love. So it's of no surprise that we start with the people you are designing for.
Target Market Research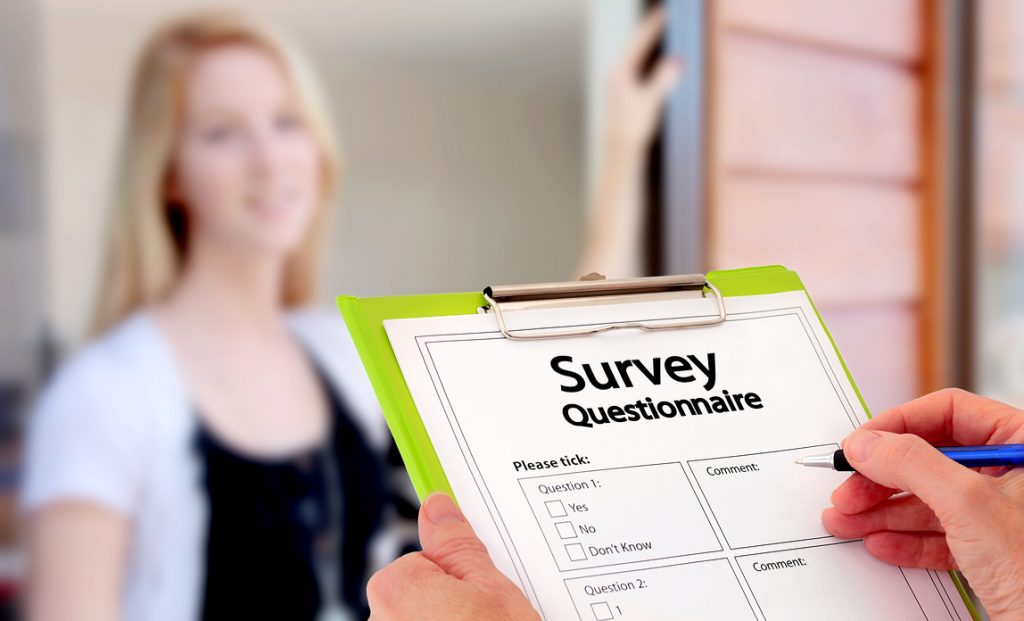 We should really just call this step "talk with users."
The latest ideology in industrial product design thinking is IDEO's "Human Centered Design". At the core of this concept is the idea that the person you are designing for should be at the center of every decision made.
The article says: "You'll know that your solution will be a success because you've kept the very people you're looking to serve at the heart of the process." This is your foundation to finding success.
This means getting very close to the people you are designing for to understand them. While traditional market research might mean looking up stats on the web and sending surveys to an email list, you'll must get much closer than this if you want to hit it out of the park. You'll want to have one-on-one conversations with the people that matter to not only prove your theories both right and (mostly) wrong as well as deeply understand their needs.
When you're able to crisply state the market's needs to roughly 10 strangers in your market and they all nod their heads vigorously (and ideally beg you to give them a solution yesterday), then your job is done. It's time to move on to the solution.
DEVELOP YOUR IDEAS
After you've proactively proven the needs of your users, it's time to ideate. You're looking for opportunities to find a solution to the specific needs of your specific users in their specific context. This happens through brainstorming product ideas, analyzing your competitors and evaluating the ideas relative to what's in the market.
Product Brainstorming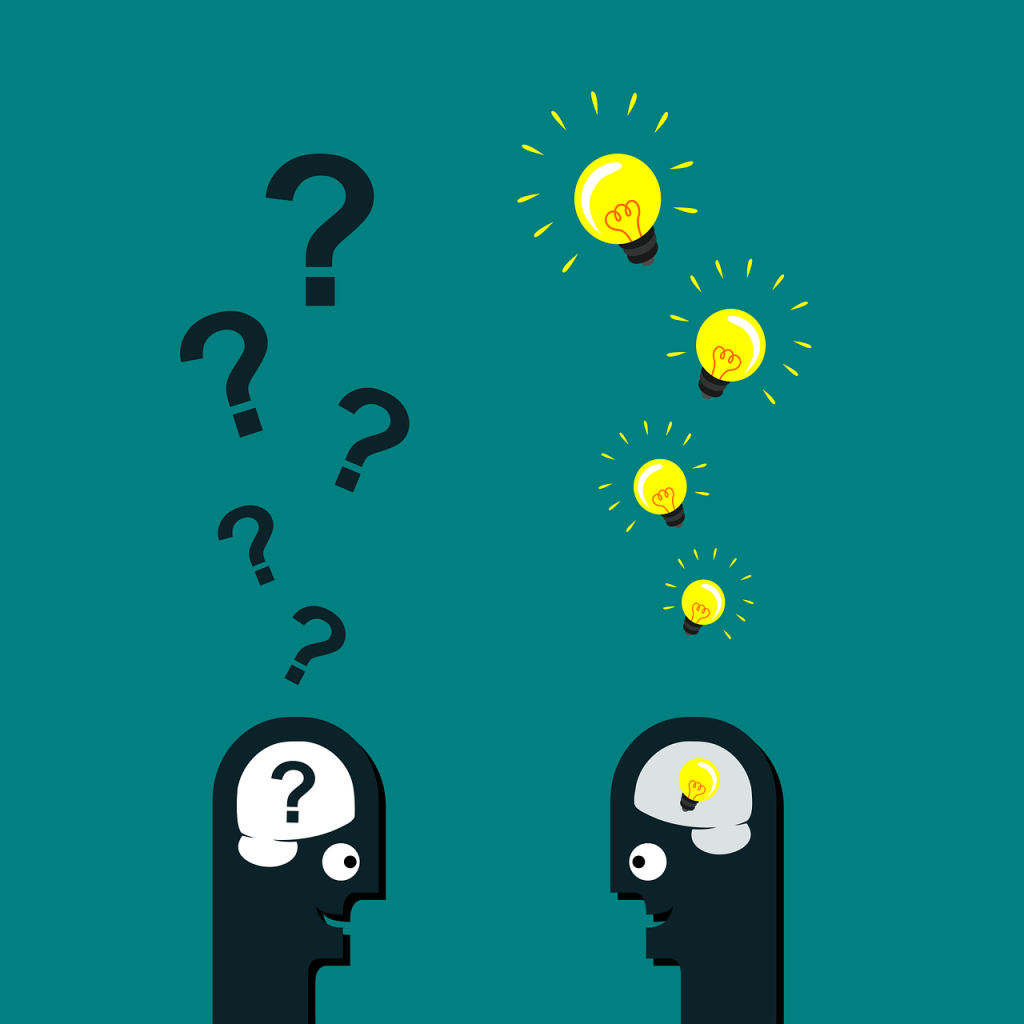 Product brainstorming is the time to get creative and throw all thoughts and ideas onto the table. First hook up some solid rules used by the best of the best, then get going.
There are countless brainstorming activities (some designed by IDEO) to help you and your team get the creative juices flowing. And perhaps take a look at other products on sites like Behance, Yanko Design and Dribbble to help inspire your creative team; there is a deep well of quality creatives and creativity on those sites.
Competitor Analysis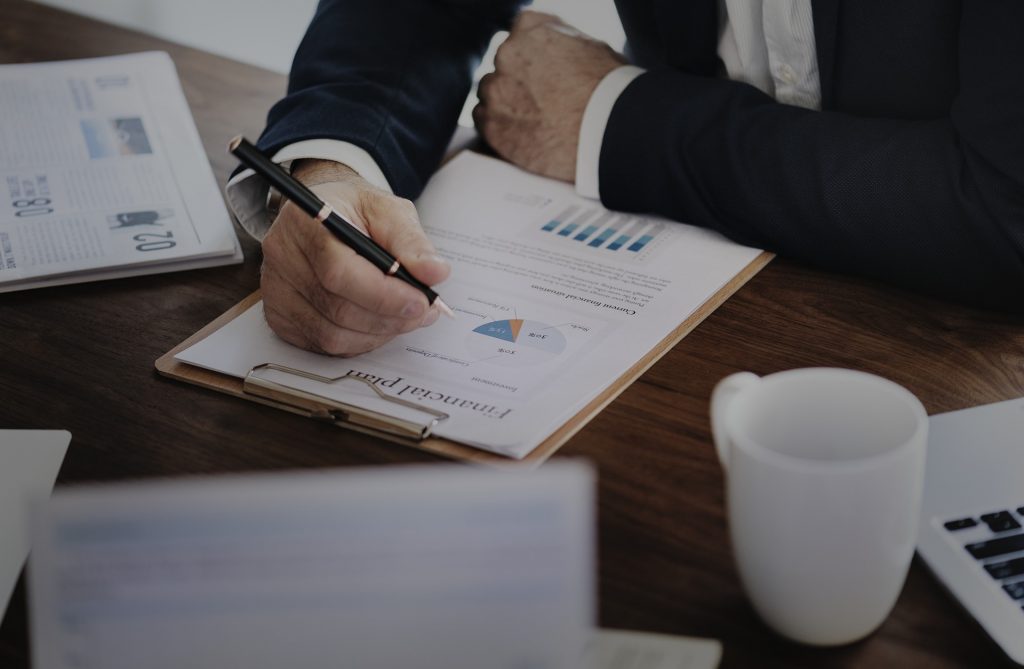 This phase in product design is born out of a product's need to have an edge over competitor products.
Of course we don't want to get caught up in playing "follow the leader" by simply adding a few extra features to what has come before. We want more than that. But to get there, knowing what already exists is essential.
Identify your top three to five competitors and look at what they are doing right as well as their shortcomings. Then ask the question: What will make people love your product more than your competitor's product? How can you keep what's working in their product and fix the things that aren't?
This provides both a set of minimal requirements against which to design your product as well as determines what features to play up when sharing your product with the world. This will help you make decisions as you move into the idea evaluation process next.
Idea Evaluation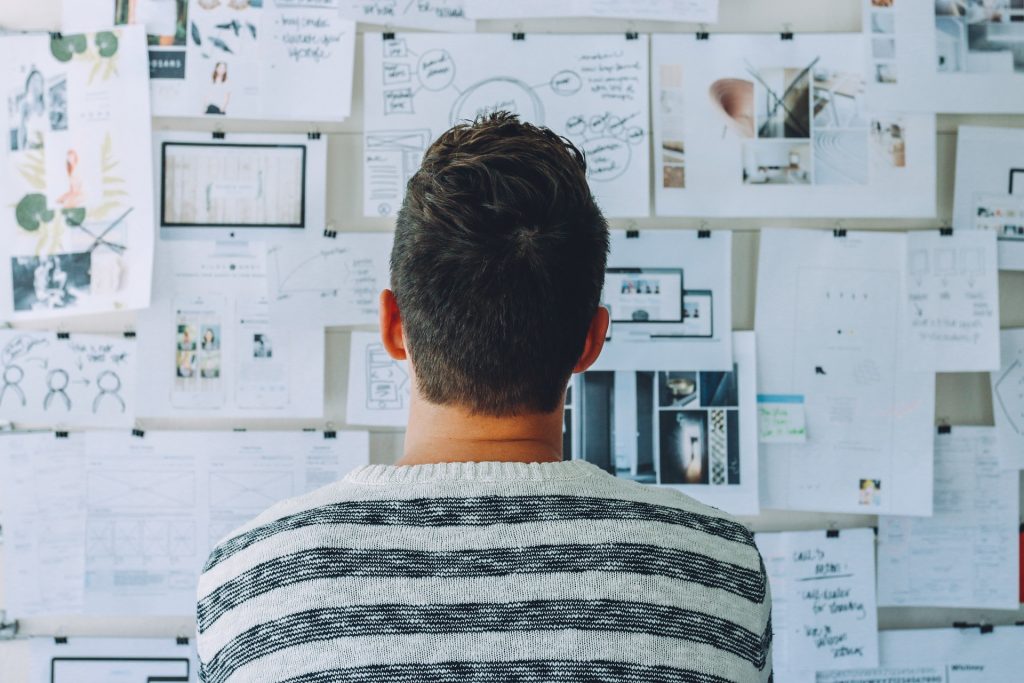 After gathering product ideas from the talking with users, brainstorming and competitive analysis steps earlier, you can begin evaluating the most effective ideas and eliminating others that do not measure up.
After an initial cull, there are three ways of working out what to run with. The first is to create a matrix and compare each product idea with a specific set of criteria, essentially grading it against the others. There is also SWOT analysis in the context of your users. The final method is much less systematic: Your gut. Designers will often have a gut feeling about a specific idea. Sometimes this is enough to push them in a given direction if two ideas are competing with each other at the matrix or SWOT level and there is no clear winner.
You might be stuck between a couple of ideas at the end of this evaluation stage, and it's hard to know which one will work best. But this is where the big benefits of digital fabrication, such as laser cutting, start to kick in. This enables low cost and quick turnaround of new ideas, giving you the ability to explore more than one idea during the early stages of prototyping.
START DESIGNING
Designing your product is the fun part! But you're a natural at that. So let's talk about some realities of design from prototyping to testing the market.
Prototype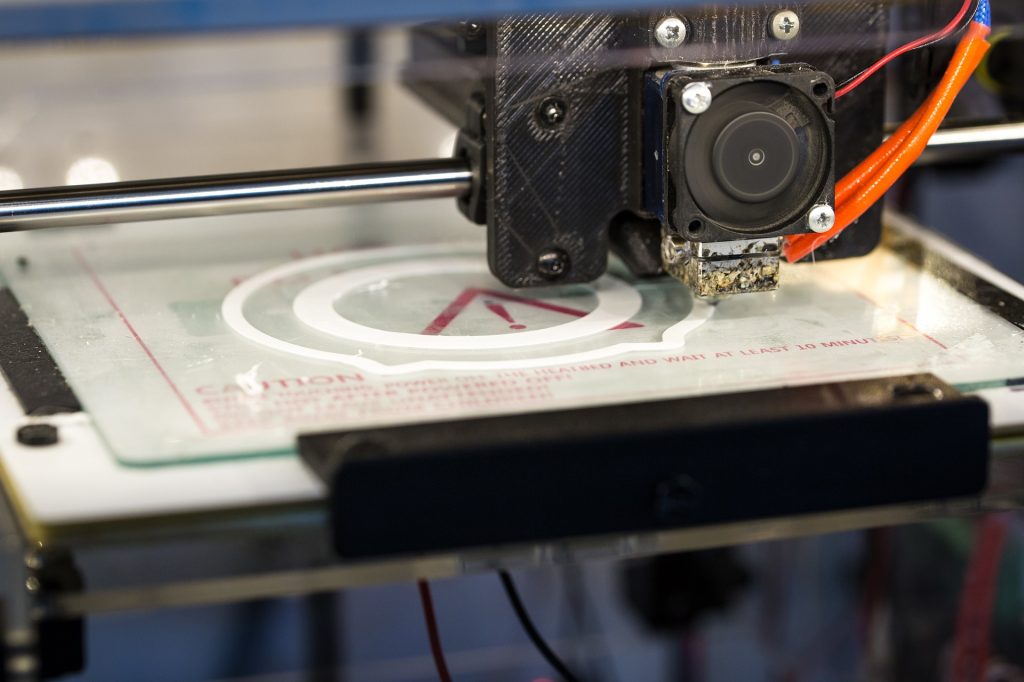 Whenever you are planning to design a physical product, always build in plenty of time for prototyping (which goes hand-in-hand with market testing).
If writing the humble email takes a few edits, you can bet producing a real world thing might take a few edits, too.
"The reason for prototyping is experimentation." Up to this point, you have been learning through research, conversations and drawings. But prototyping allows designers to learn through making, and tools such as the 3D printer and laser cutter have made prototyping significantly more accessible to independent makers.
How to get a prototype made? Start with low-cost materials and the basic form of your product. From there, you can get both physical and market feedback and start to iterate, making changes based on what was learned from the previous prototype.
Test The Market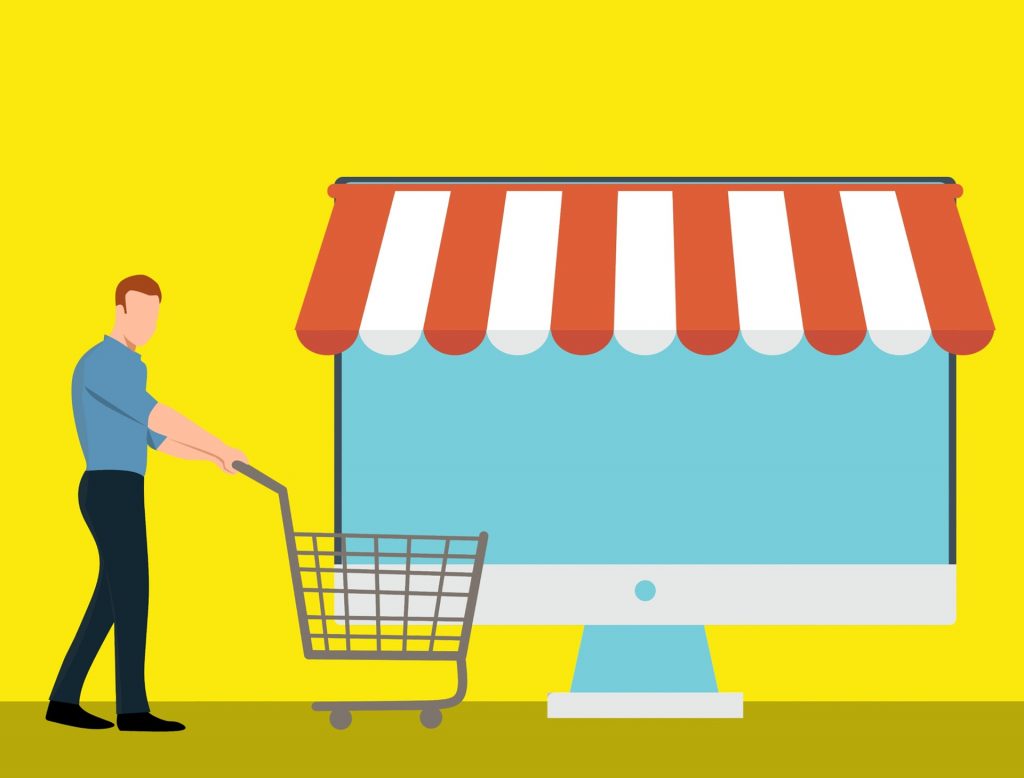 You want to be market testing a lot of the time. This is the only way you can learn if your product is a good market fit before spending big on production and marketing.
Invite your users to test various prototypes and offer their feedback. If they all want to rip it away from you immediately, you know you have a winner. Otherwise, make design adjustments and try again.
It's this prototype testing with users that will determine whether you have market fit, and it will set up the timing of when you're ready to move from initial prototypes to real first-version products.
Together, prototyping and market testing will save you from any failure being too large. It's all about nonstop product/market testing until you find "the one" that's worth spending more time and money on. Until then, its a series of user conversations, prototypes, mini failures and retries.
Unlike traditional manufacturing, digital fabrication makes this product/market testing with mini failures significantly more accessible with low-cost and same-day production. Insights from one iteration can now be found in days, not months. When time means money and competitors are moving on you, this can be a godsend.
MAKE THE PRODUCT
Once you're at the point where you think you have a winning prototype, it's time to start making in small batches and continuing the conversation with customers and prospects.
Digital Product Manufacturing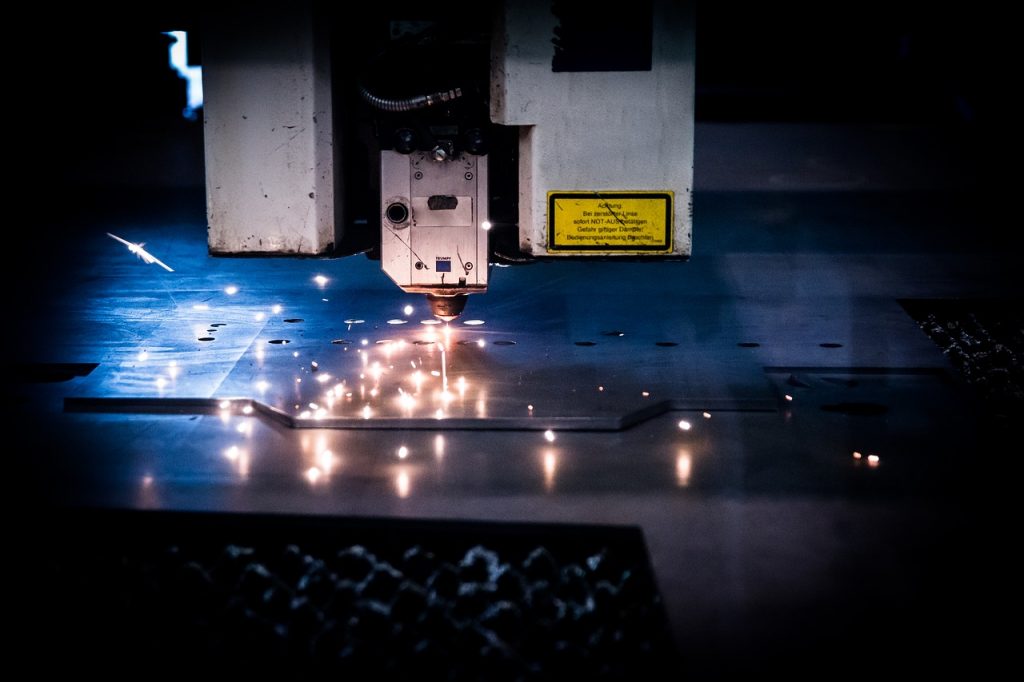 While traditional manufacturing might mean a minimum production run of thousands of units that takes months to produce, manufacturing your product using digital making services such as laser cutting allow you to manufacture as little as one unit per pass within just one day. Thus, product manufacturing has significantly less cost, less risk and less time investment for the independent maker.
After iterating prototypes to find your winning product, now is the time to make first versions of it. Again, you want to get it into users' hands to gain more insights for continuous improvement. Additionally, on-demand and small-batch production runs are your very best friend when it comes time to launch your product.
Product Launch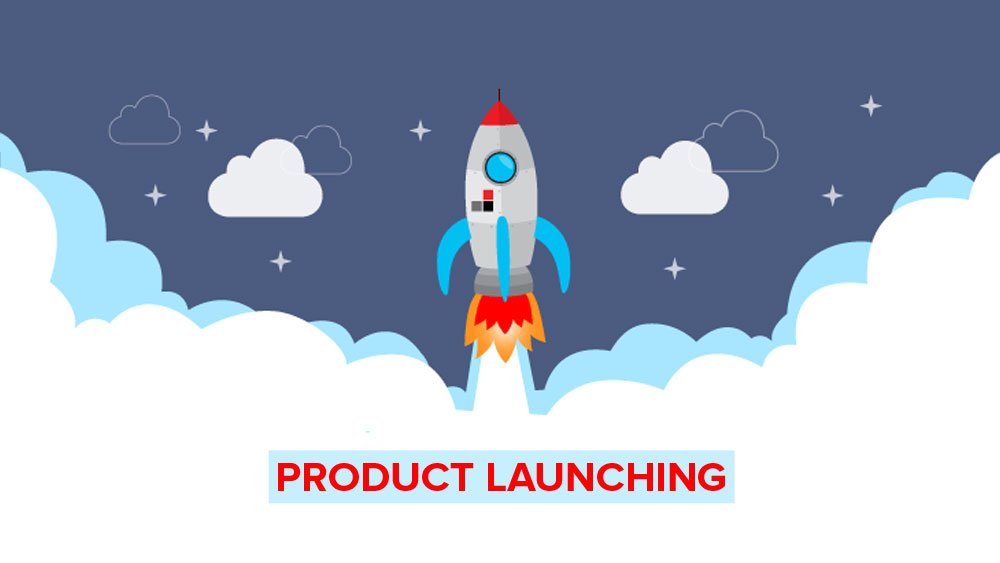 Whether you're launching your product to sell for a profit or to give away as part of your brand's marketing activity, you can be confident that if you have followed the process detailed above—talk with users, ideate, prototype, market test and repeat until you've got it right— you'll know it will be a success because you've kept your user at the heart of your process.
Only now, after you're confident you have a winner, is it time to make a big noise to gain market feedback on a grander scale.
Product Feedback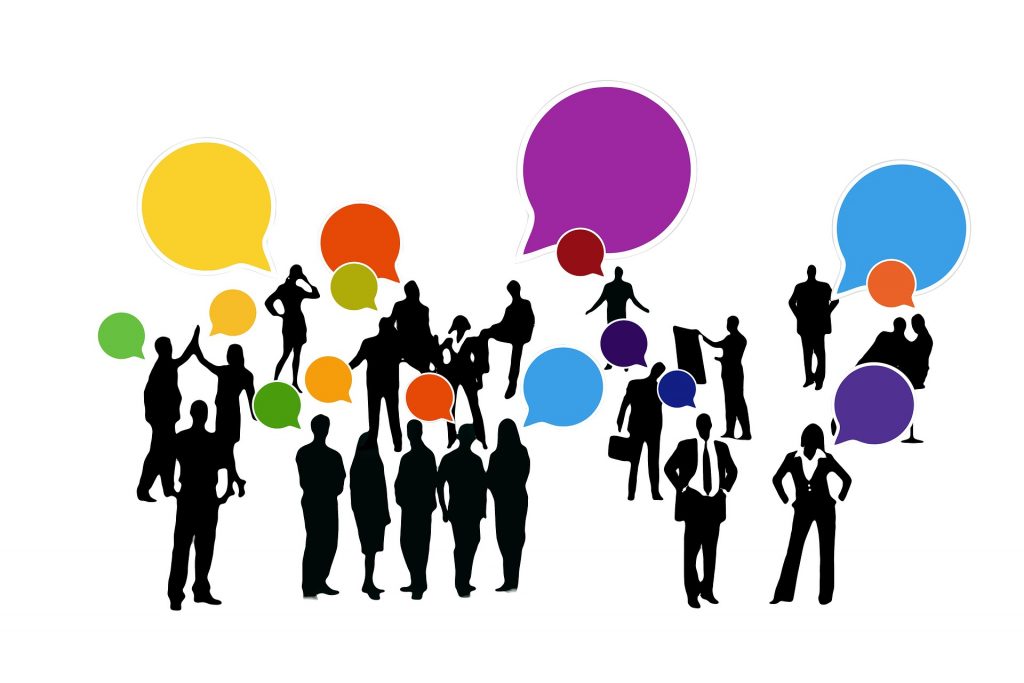 Nicholas Jitkoff, VP of design at Dropbox and former lead designer for Google's material design team said: "Design is never done. Design is the art of continuous problem solving—an active cycle of investigating and validating needs, crafting and developing ideas, and creating solutions."
To win, you'll want to make product feedback a never ending process of iterating the product based on market reaction over time.
With traditional fabrication, this is a much slower process, as each production run generally has a large minimum order to sell before it is economically viable to move to the next version.
But with digital fabrication, designers can now massively scale down the size of a production run. With less product on hand, you can glean insights from each market test at a much faster rate and continue to optimize the product for your user with evolving market needs and desires.
In this way, you can iterate yourself to success rather than relying on the traditional big bang product launches of the past (that still occur all too frequently).
SCALE THE PRODUCT
Ok, so you've graduated to a point where it's time to consider how to get a product made the traditional way, via mass manufacturing. Here's what to consider when making your product the traditional way.
Make Your Product (The Traditional Way)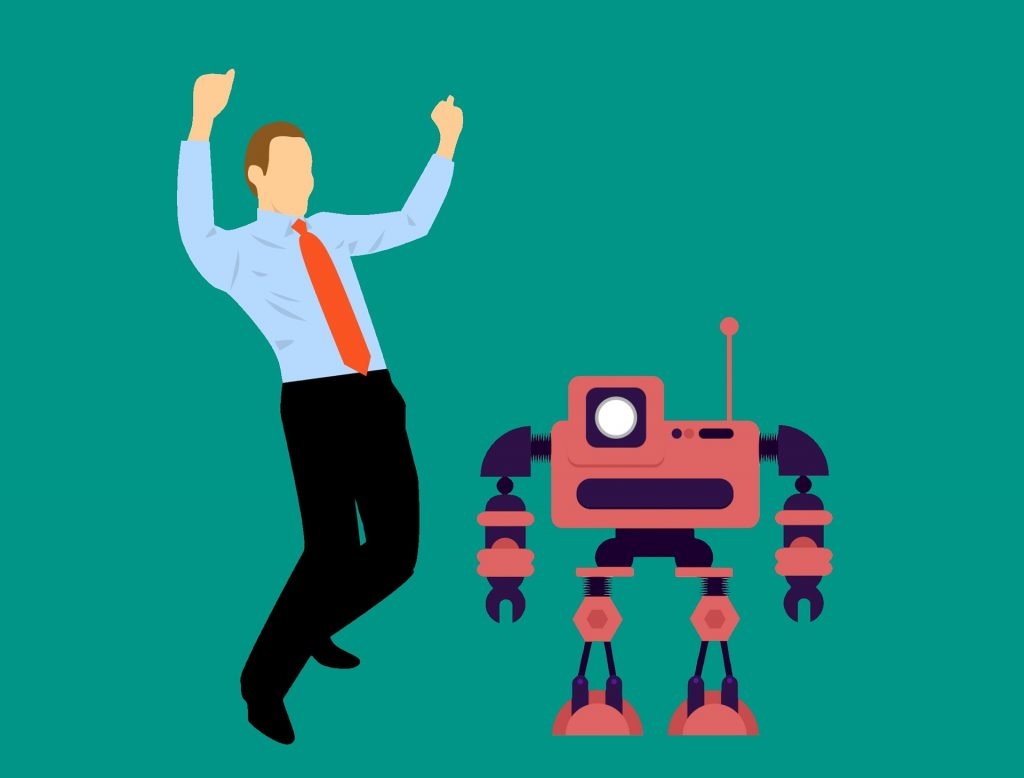 You've gone through the product design process: Your product has been educated by user interactions, prototyped and iterated to something people want and launched. And now you need about 10,000 units (per year). Congratulations! It's time to mass produce.
While many before you were almost forced to take this leap a lot earlier in their process due to a lack of prototyping and small batch manufacturing services (and left with thousands of unloved and unsold products sitting in their garages), you're here because you don't need the flexibility of on-demand and small-batch manufacturing and/or because mass manufacturing can considerably drive down your cost per unit.
Autodesk has an excellent summary of the things to consider before taking a leap from digitally made product to mass production. Then you need some metrics by which to manage your contract manufacturer.
But the key is you don't need to go this route if you're not convinced there's a large enough audience of users who love your product, hence you need to keep iterating prototypes until they do. Additionally, mass producing your product isn't necessary if sales will be less than about 10,000 units per year or the item is designed to be unique to every user.
Digital making will always be your friend for these vast majority of cases. While 3D printing at places such as Shapeways is awesome for complex products made from plastics and metals, laser cutting is the perfect solution for products you can cut from flat sheets of materials, the same plastics and metals used in 3D printing plus woods, textiles, rubber, cardboard and paper.
Bring Your Ideas To Life
If you've reached this point, you now know how to go from brilliant idea to successful product. By understanding the fundamentals of industrial product design and using this checklist, you can customize and build your own checklist that matches your needs exactly.
And if you want even more tips on how to design specifically for laser cutting, check out How To Create A Product That Sells and don't miss these Top 10 Tips To Reduce Laser Cutting Costs.
No matter how you decide to manufacture, good luck with whatever you're designing and may you find much success!
Additional thanks to Lisa Horn for supplementary writing and content editing.