A little steaze for New Year's Eve.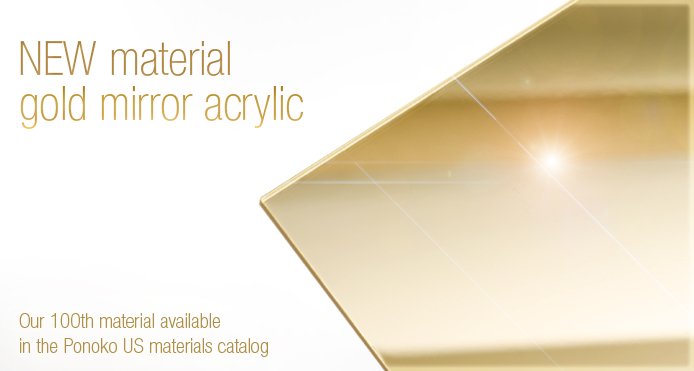 Announcing our 100th material available from Ponoko USA…
Gold Mirror Acrylic!
Our new Gold Mirror is the latest addition to our catalog of lasercutting materials including our two other mirror acrylic options: bronze and plain silver-ish mirror.
That means you can make your own set of Olympic medals, a wide range of faux bling, and best of all… your own version of will.i.am's KING hat featured in the pretty unbelievable video below:
We sayin' gold we gold we gold we gold!