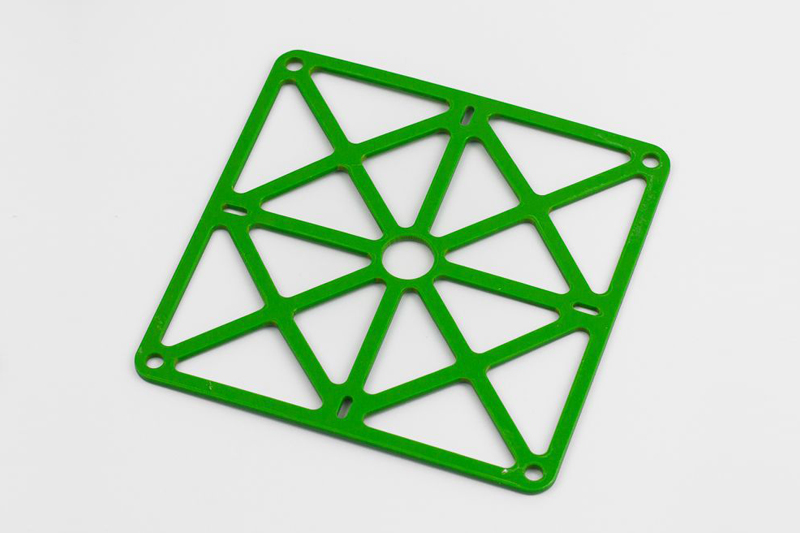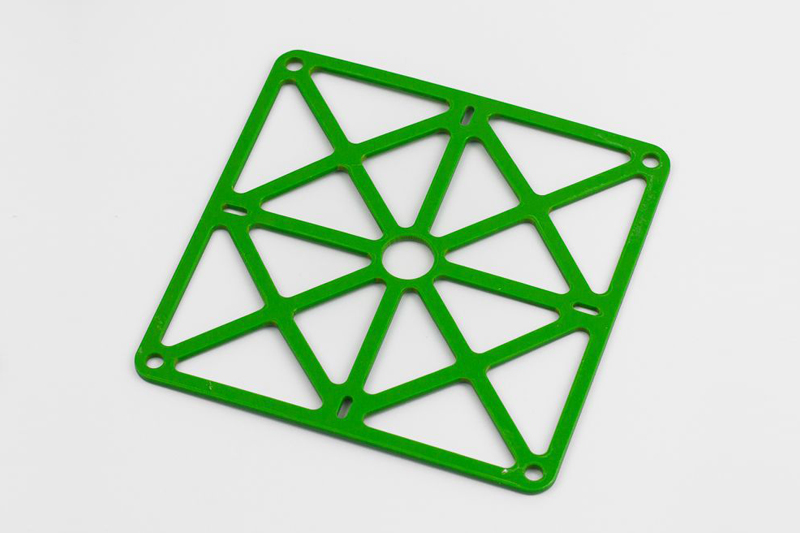 By Customer Request, The Materials Catalog Expands Delrin Selection
If you're building robotics or adding laser cut machine parts to hardware projects, you've most likely delved into Delrin® 150 because of its strength, durability and insulation properties. Or perhaps you've been attracted to its low coefficient of friction that gives it very good abrasion resistance.
As the strongest plastic available in the Ponoko catalog, this powerhouse material has been offered in black and white for years. But sometimes color is necessary to enhance the function or appearance of a project.
So when a customer wanted to laser cut parts from Green Delrin for a hardware build, we were intrigued. After bringing in this material and trying it out, we love it as much as the customer does. We think you'll love it, too.
Introducing Green Delrin For Laser Cutting
Making its debut in the materials catalog, Green Delrin is an acetal thermoplastic equal to its black and white counterparts.
It has high tensile strength, significant dimensional stability and exceptional heat endurance, so much so that it can withstand temperatures in excess of 90 degrees Celsius (approximately 200 degrees Fahrenheit) without becoming brittle.
And temperature isn't the only unfavorable condition Delrin excels in. Lubricants, solvents and even gasoline have little impact on Delrin because of its excellent moisture and chemical resistance.
With a low coefficient of friction, Delrin also has great wear and abrasion properties. And since it has high fatigue endurance, you can be sure that parts made from Delrin will operate as intended.
Maker Tips: Delrin is generally supplied without protective covering, and as such, the material can be prone to surface scratching. If you are considering making products where appearance is important, such as jewelry, then acrylic is a better alternative.
Additionally, Green Delrin is less common than black or white, so it has a slightly higher price. Choose it when aesthetics matter, or go for black or white if you want a lower cost option.
Find out all the details on Green Delrin here; get an instant quote for your project by uploading vector designs here.