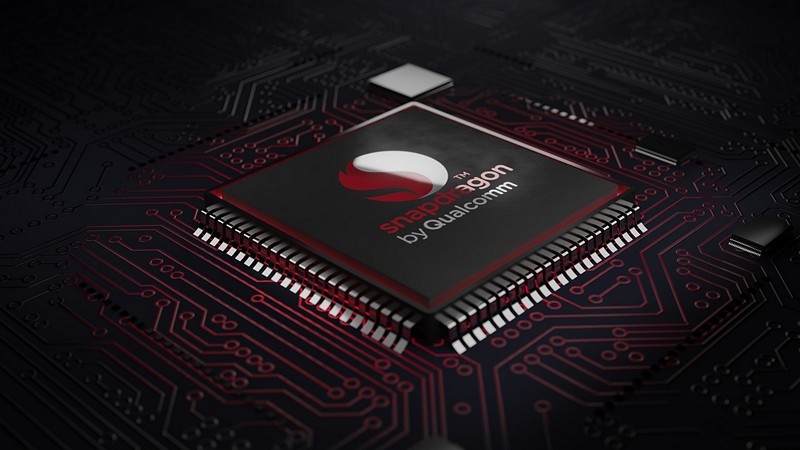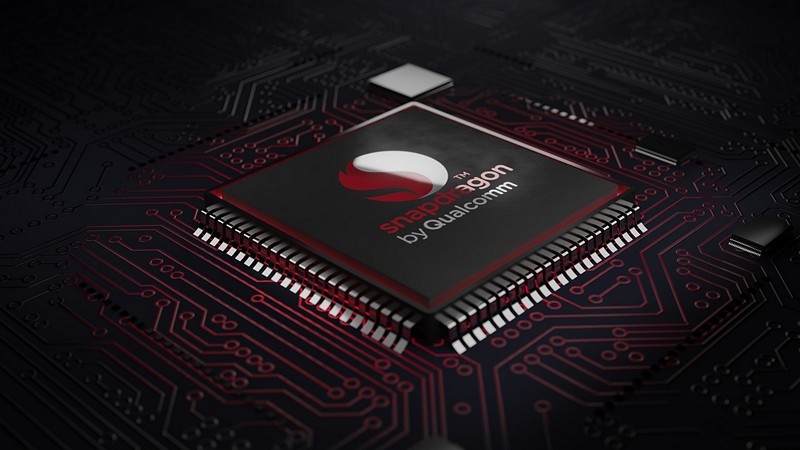 Semiconductor giant Qualcomm has unveiled a strategic partnership with tech titan Google to venture into the realm of wearable technology, harnessing the capabilities of RISC-V chips. RISC-V, an open-source instruction set architecture, offers the flexibility and cost-effectiveness required for applications ranging from smartphones to cutting-edge artificial intelligence (AI) processors. It stands apart from proprietary technologies by embracing an open-source philosophy, making it freely accessible for utilization, adaptation, and expansion by all. What advantages and capabilities does RISC-V bring to wearable technology and related applications, making it an appealing choice for Qualcomm and Google's collaboration, what are the potential implications of this Qualcomm-Google partnership using RISC-V chips for the broader semiconductor landscape and international technology collaboration, and what innovative solutions or devices can we expect as a result of this collaboration?
Top Stories This Week
Hardware Business News
---
Caltech Ends Its Wi-Fi Lawsuit Against Apple And Broadcom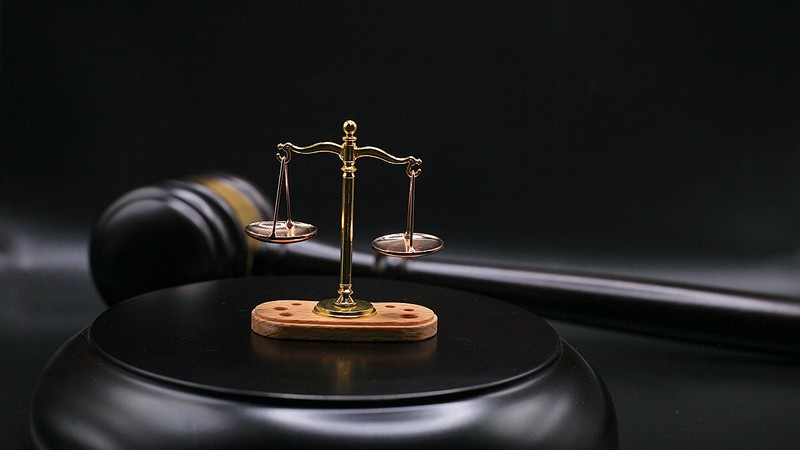 The protracted legal battle between the California Institute of Technology (Caltech) and tech giants Apple and Broadcom over Wi-Fi patents appears to be winding down. After years of litigation, Caltech has made the decision to drop its lawsuit, citing a potential settlement with the companies involved. This legal dispute has seen several twists, including Caltech initially securing a $1.1 billion award, which was later overturned, and the case being ordered for trial on damages. What factors or developments prompted Caltech to drop its long-standing lawsuit against Apple and Broadcom over Wi-Fi patents, how is this latest development expected to impact the institute's legal strategy and patent cases involving Microsoft, Dell, and HP, and what lessons can be drawn from the Caltech-Apple-Broadcom lawsuit regarding the intricacies and challenges of patent disputes in the technology industry?
Clean Energy Will Need 50m Miles Of New Cables Across The World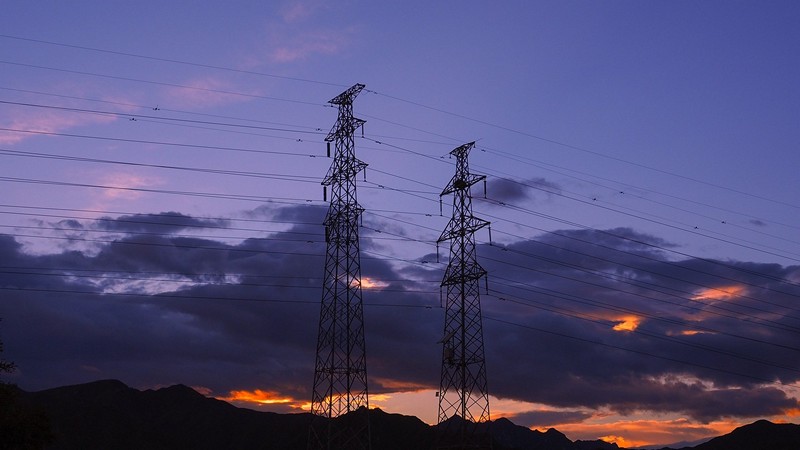 Meeting the world's climate goals and ensuring energy security hinges upon the monumental task of adding or replacing approximately 50 million miles of transmission lines by 2040, as highlighted in a recent report from the International Energy Agency (IEA). This colossal undertaking represents a figure nearly equivalent to the total length of electric grids currently spanning the globe. What daunting challenges must be overcome to meet climate goals and enhance energy security, how does the report underscore the implications of inadequate investments in electrical grid infrastructure and the potential consequences of neglecting this issue, and what measures does the IEA recommend to address the limitations of building transmission lines and its significance in global decarbonization plans?
Amazon And MIT Are Partnering To Study How Robots Impact Jobs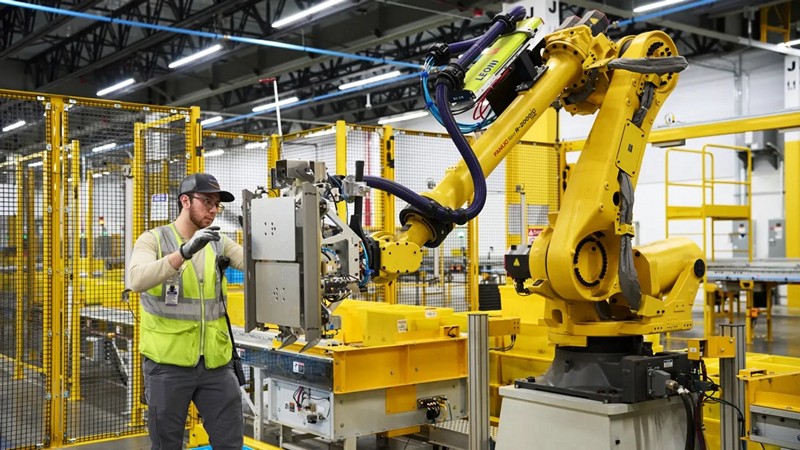 The ongoing debate surrounding automation's impact on employment remains a critical topic, with divergent perspectives on its consequences. While opinions on whether robotics and AI will create or displace jobs vary, there's a general consensus that these technologies will significantly affect the workforce. At the "Delivering the Future" event held at an Amazon fulfilment centre near Seattle, the tech giant disclosed its collaboration with MIT and the research firm Ipos to investigate how these systems will influence labour. What prompted Amazon's partnership with MIT and Ipos to explore the impact of robotics and AI on employment, and why is this study significant for Amazon's operations, how has Amazon's use of robots in its fulfilment centre's spurred debates about their effects on human labour, and what are the conflicting viewpoints on replacing humans with machines?
How Taiwan's Chipmaking Mastery Shapes Global Tech Politics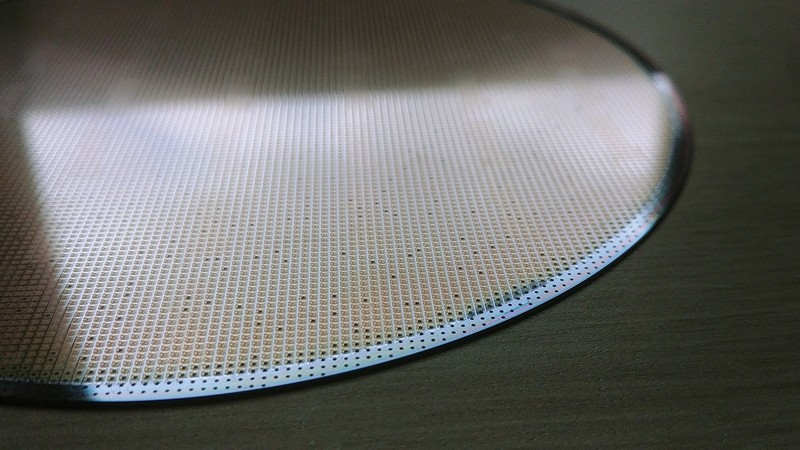 Over the past four decades, Taiwan has emerged as a global technology powerhouse, wielding immense influence as a key manufacturer of advanced semiconductor technology. One of its prominent chip makers, TSMC, alone produces around 62% of the world's semiconductor chips, a substantial portion of which are advanced and indispensable components, from cutting-edge smartphones to sophisticated military systems. This production, combined with extraordinary speed and quality, underscores Taiwan's technological might. How has Taiwan, particularly through its chip maker TSMC, established its dominion in the global semiconductor manufacturing landscape, how does this article address the potential threat of military invasion and the implications for its chip manufacturing industry, and what other factors contribute to Taiwan's importance in the semiconductor industry?
Hardware Engineering News
---
Canon's New Technology Competes With ASML In Chip Manufacturing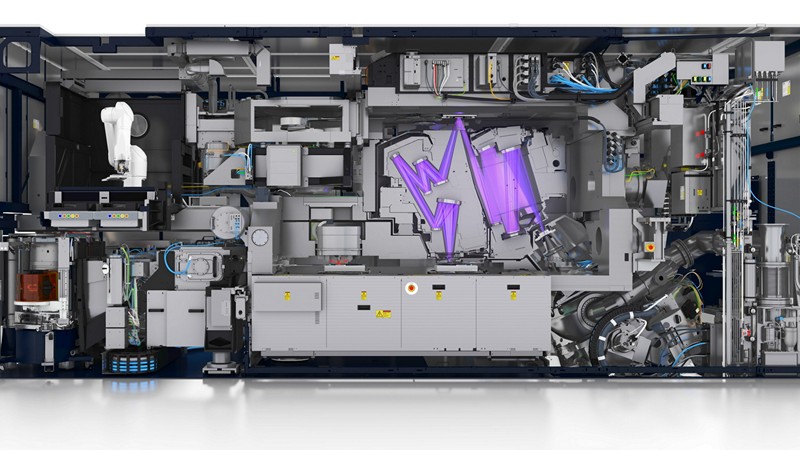 The world of semiconductor manufacturing is buzzing with innovation as Canon, renowned for its imaging and printing solutions, ventures into the realm of cutting-edge semiconductor components. Canon's recent unveiling of the "nanoimprint lithography" system presents a dynamic challenge to Dutch giant ASML, a dominant force in the extreme ultraviolet (EUV) lithography machine sector. How does Canon's "nanoimprint lithography" system differentiate itself from existing technologies in the semiconductor manufacturing landscape, what potential benefits does it bring to the table for chip producers, especially in the context of shrinking nanometre sizes, and how might Canon's foray into this field impact the already intricate technological conflict between the United States and China, especially in light of export restrictions on critical machinery like ASML's EUV lithography machines?
Amazon Drones Begin Medicine Deliveries In Texas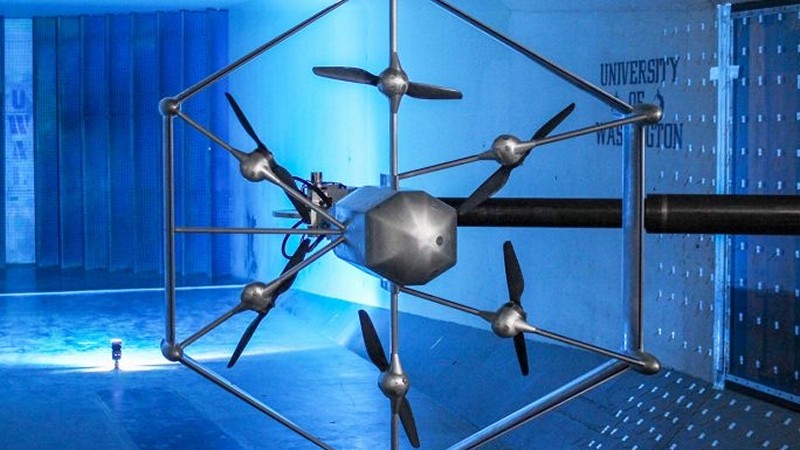 Amazon, a major player in the realm of e-commerce and innovation, has taken a significant step forward in its ambitious drone delivery program. Customers of Amazon Pharmacy, based in College Station, Texas, now have the remarkable capability to receive essential prescription medications delivered right to their doorsteps via drones, ensuring a rapid and convenient healthcare solution. While Amazon's drone delivery journey has faced challenges and changes, this latest milestone underscores the company's commitment to realizing the vision of efficient aerial deliveries for a wide range of products. What significance does Amazon's introduction of drone deliveries for prescription medications hold for the broader healthcare industry, how have recent approvals and advancements in drone technology finally made it feasible for the company to deploy drone deliveries, and what potential impact might it have on the future of pharmaceutical distribution and patient care?
Micron First To Bring 232 Layers To Mainstream SSDs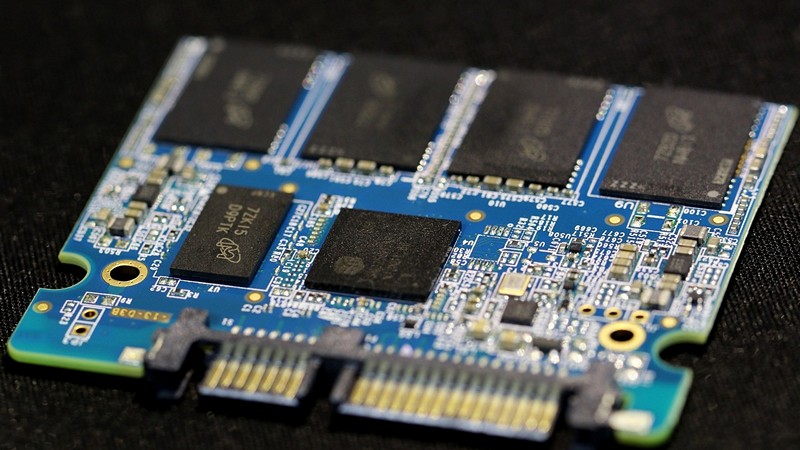 In the world of data storage and processing, speed, capacity, and cost-efficiency are paramount. Micron, the renowned innovator in the tech industry, has taken a significant leap forward with its latest offering: the Micron 7500 NVMe SSD. This ground-breaking solution introduces a remarkable advancement in storage technology by incorporating an impressive 232 layers of vertically stacked memory cells. Designed to cater to storage-intensive workloads such as AI, virtualization, and real-time analytics, the Micron 7500 SSD not only sets new standards in performance but also makes a compelling case for mainstream storage in the enterprise. How does Micron's 7500 NVMe SSD, featuring its ground-breaking 232-layer design, revolutionize mainstream SSDs for data-intensive tasks like AI and analytics, what are the key performance attributes and cost advantages that the Micron 7500 brings to the table, and what impact will this have on the storage market?
Hardware R&D News
---
Scientists Combine Evolution, Physics, And Robotics To Decode Insect Flight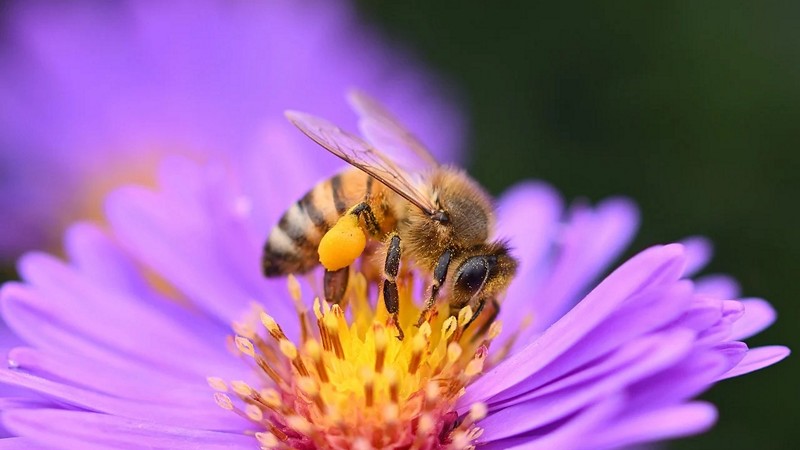 In the quest to design more efficient flying robots, scientists have turned to nature's master aviators: insects. Winged insects have been perfecting the art of flight for nearly 400 million years, resulting in a diverse range of flight modes that offer valuable insights for robotics. A recent study, conducted by researchers using a combination of evolutionary analysis and robotic modelling, explores the nuances of insect flight. How do the evolutionary origins of synchronous and asynchronous flight modes in insects shed light on the adaptability and versatility of flying robots, what practical applications can be derived from this study's findings in terms of developing robots that can seamlessly switch between synchronous and asynchronous flight modes, and how does this research potentially influence the design and manoeuvrability of future generations of flying robots?
Study: Wearable Sensors More Accurately Track Parkinson's Disease Progression Than Traditional Observation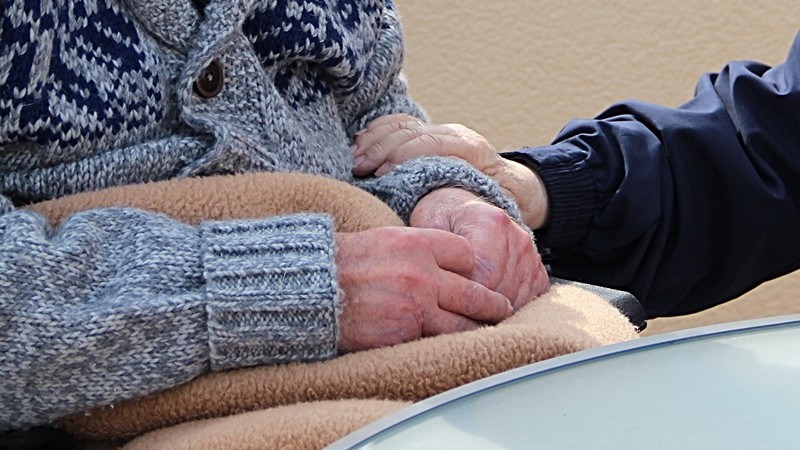 In the quest for more accurate monitoring and early intervention in Parkinson's disease, the fusion of wearable sensor technology and machine learning algorithms is changing the landscape of disease management. In a recent study conducted by Oxford University, the marriage of wearable sensors and advanced data analysis techniques has showcased its potential in offering a more precise means of monitoring disease progression. How does the combination of wearable sensors and machine learning enhance the monitoring and prediction of Parkinson's disease progression, what are the implications for early intervention, and what challenges or limitations should be considered in implementing this technology on a broader scale?
Open-Source Hardware News
---
STM32 Offers Performance Gains For DIY Oscilloscope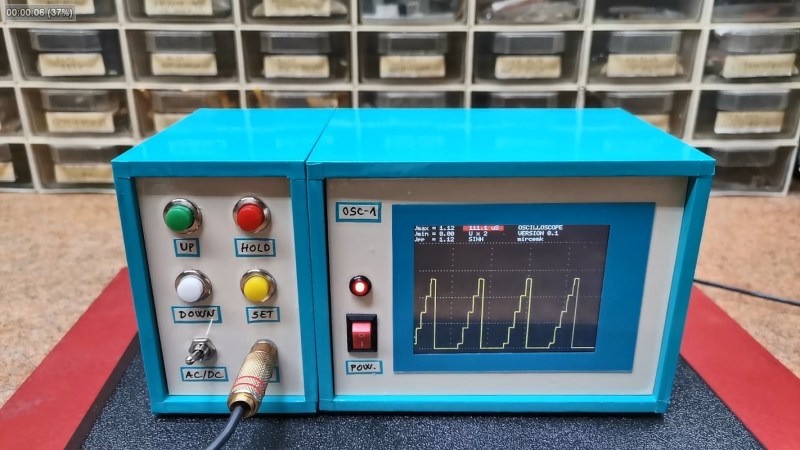 In the realm of oscilloscopes, where convenience meets customization, the advent of microcontrollers has sparked a wave of ingenuity. Hackaday user mircemk joins the league of makers crafting their own pocket-sized oscilloscope by harnessing the capabilities of the STM32F103C8T6 microcontroller, an integral member of the STM32 family. This cost-effective choice stands as a powerful alternative to traditional 8-bit microcontrollers, opening the door to a world of possibilities. How does the STM32F103C8T6 microcontroller, as the central component of this DIY oscilloscope, compare to conventional 8-bit microcontrollers in terms of performance and versatility, what makes it a favourable choice for mircemk's custom pocket-sized oscilloscope, and how does mircemk's creation contribute to the maker community's ongoing exploration of DIY oscilloscopes?