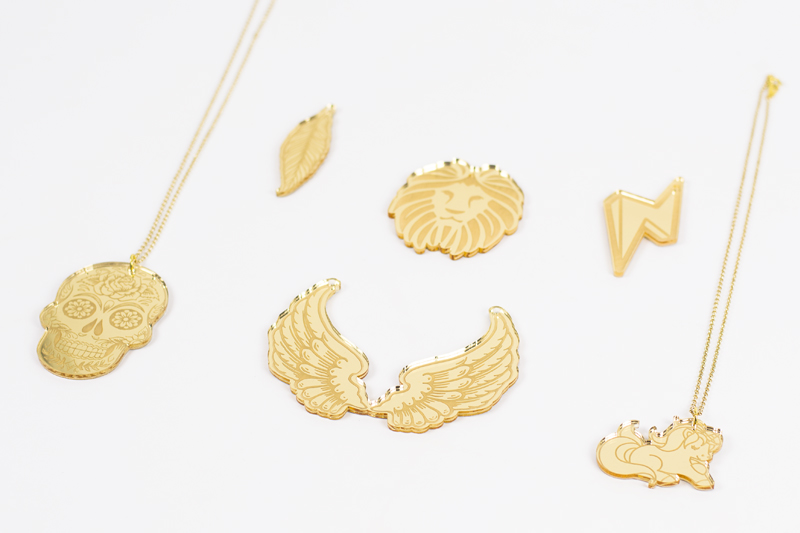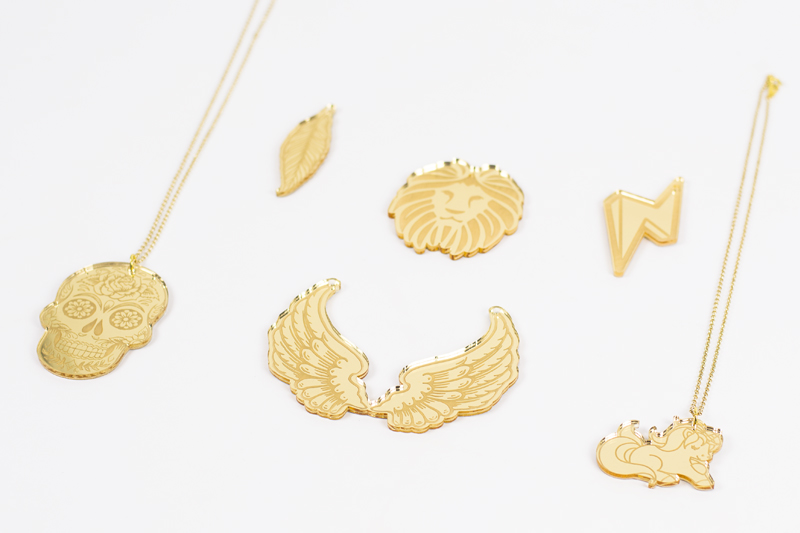 Luxurious New Material Just Released To NZ Catalog
This is no fairy tale. When it come to acrylics, gold mirror really is fairest of them all. And while it's been available in the U.S. catalog for some time, it's been impossible to find in New Zealand. Until now.
Get Inspired: What You Can Make With Gold Mirror Acrylic
If you want to add an air of luxury to any laser cutter project—from signs and bookmarks to electronics enclosures, clocks and everything in between—start making with gold mirror acrylic.
To see what this material looks like with real product ideas, check out these six designs we tried out.
If you want to celebrations fit for a queen (or king!)—from birthday parties to golden wedding anniversaries—then add cake toppers to any decadent dessert, big or small.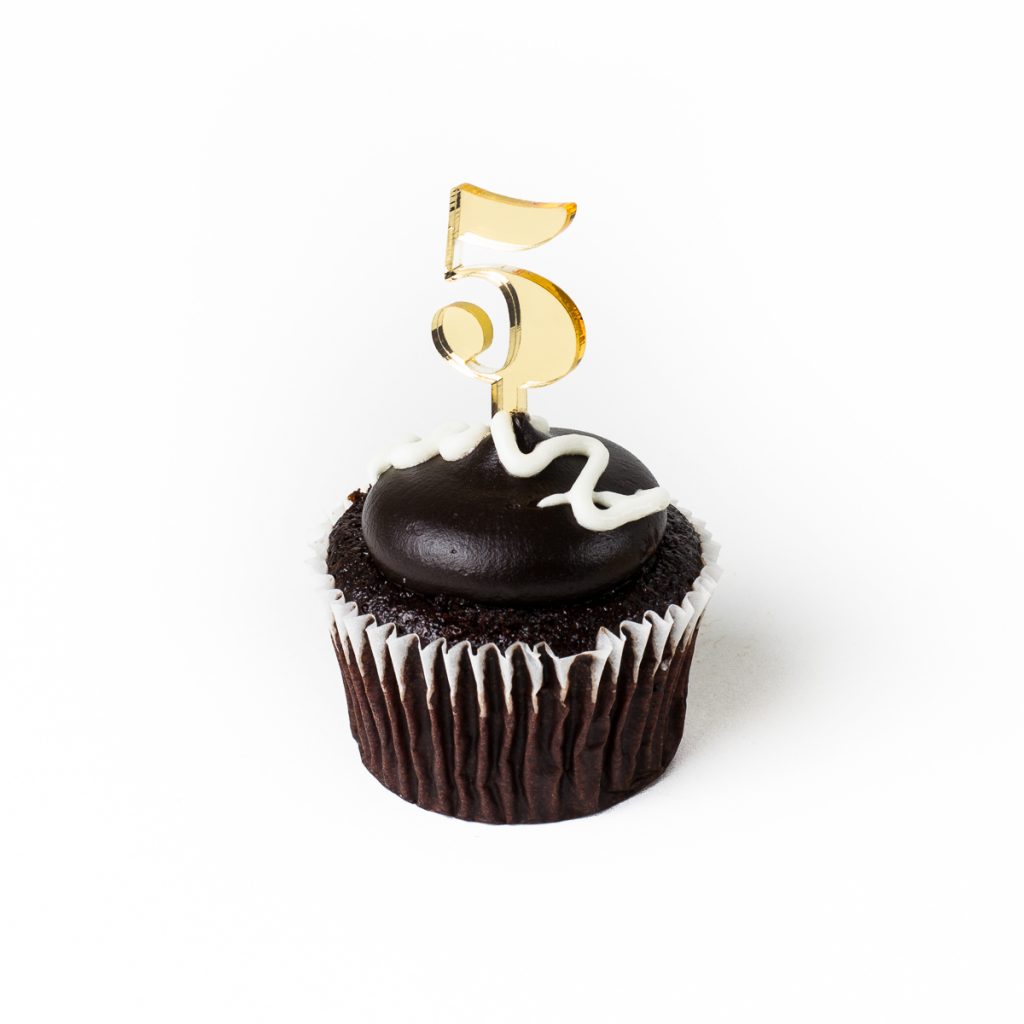 These script text table numbers would be a great addition if you sell wedding decorations on Etsy. They really make a black tie affair shine. You could even add custom options for the name of the bride and groom for use at the head table. So elegant!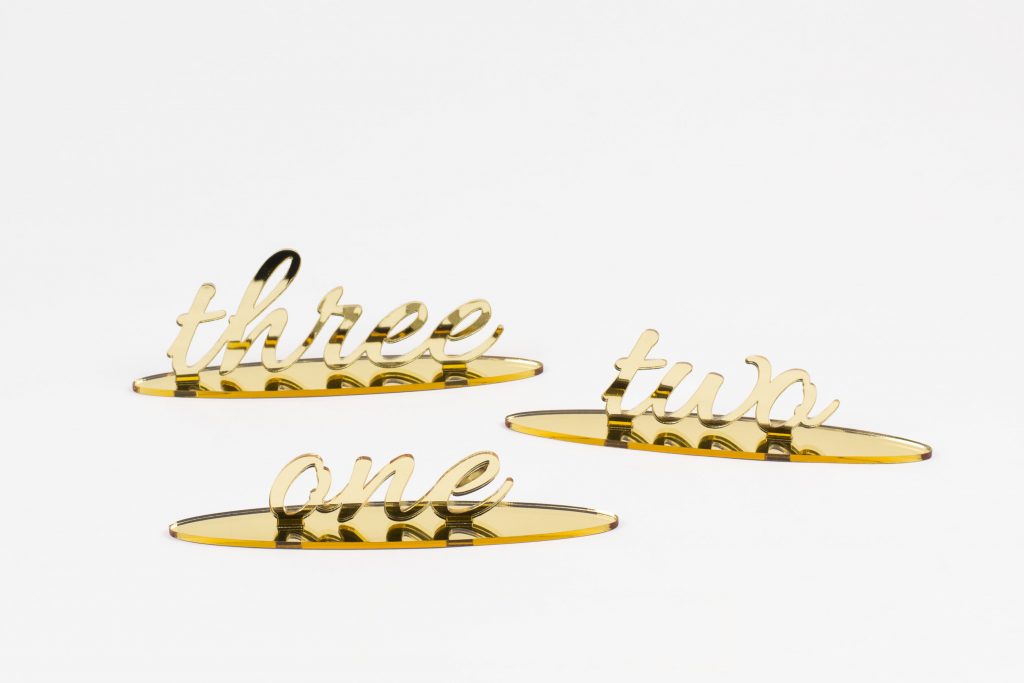 Because acrylic laser cuts so sweetly, it's a popular choice for jewelry. What little girl (or big girl, we won't judge!) wouldn't love this unicorn necklace fit for a princess?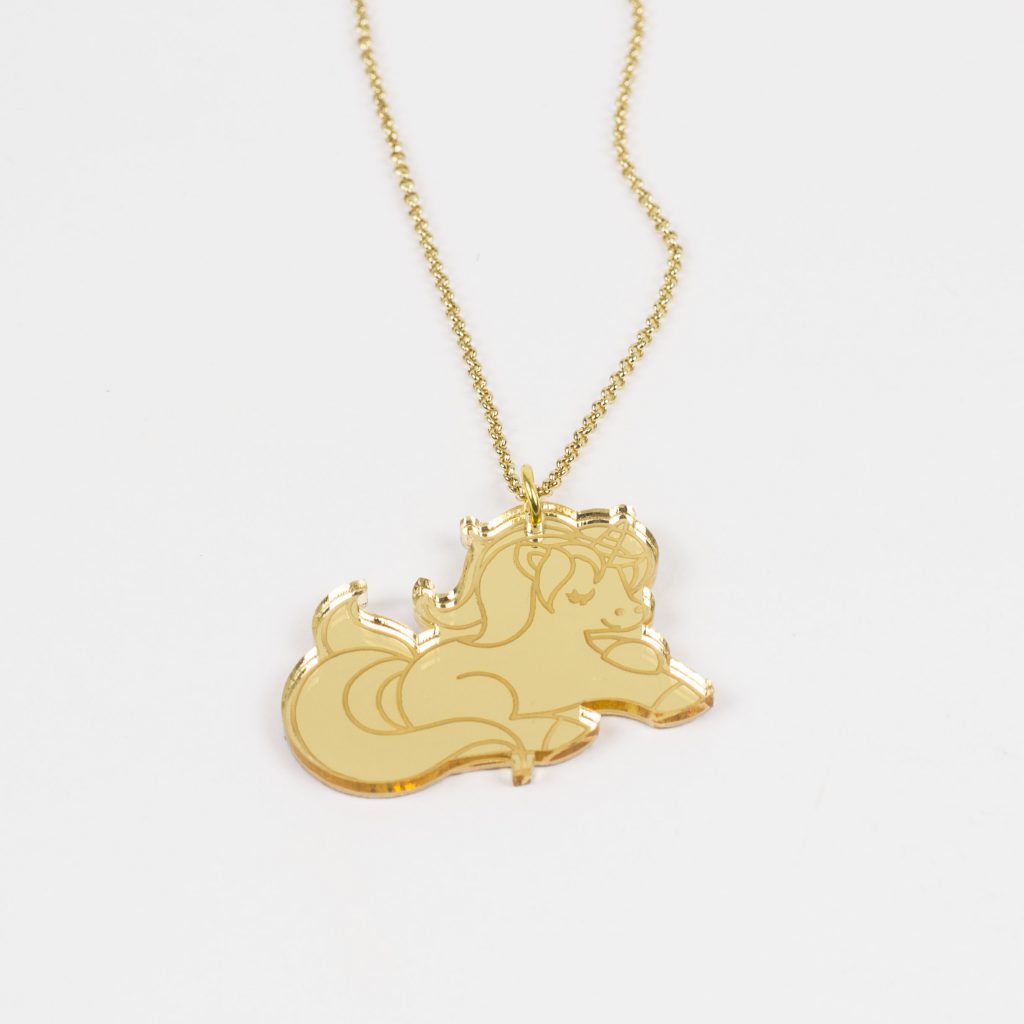 For those with an edgier style, this Day-of-the-Dead-inspired skull necklace showcases the level of detail that can be obtained from laser engraving.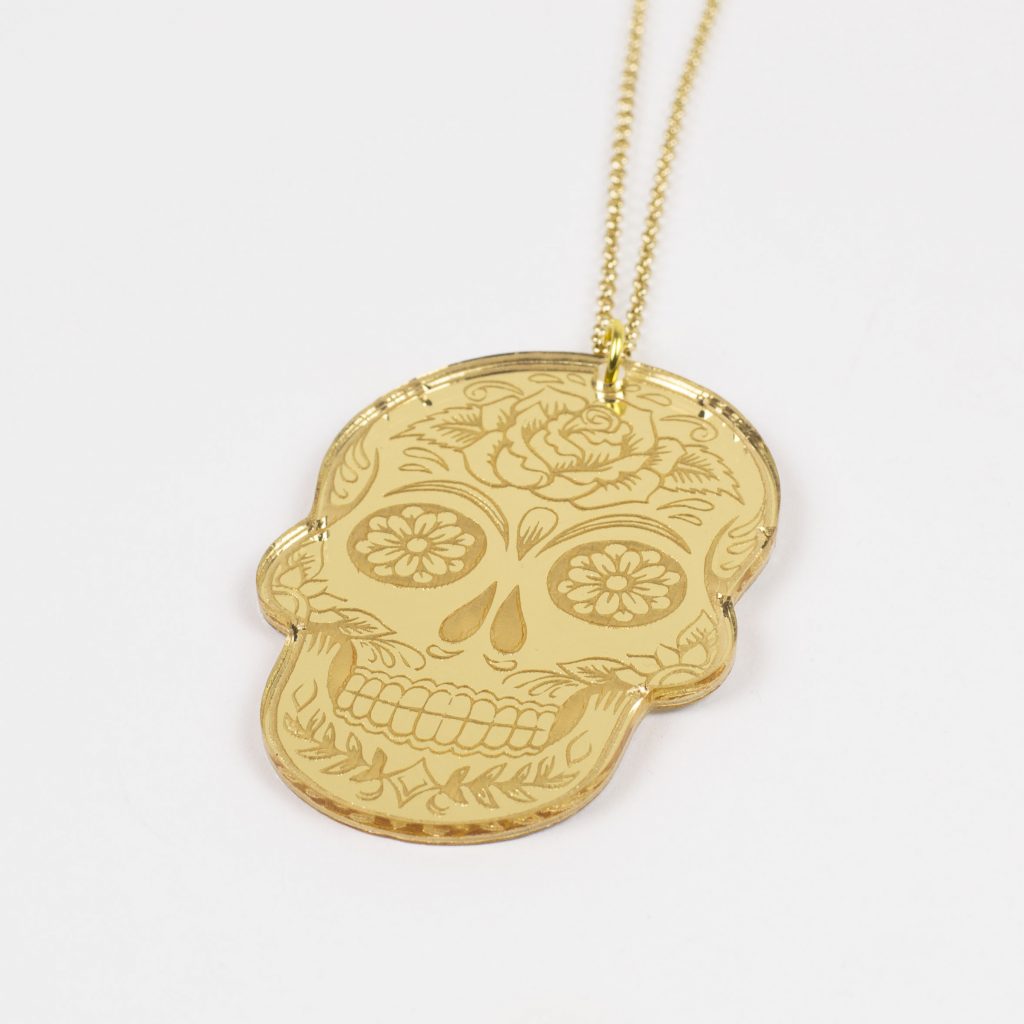 For another example of engraving detail, check out this lion's head and wings. Keep them small for really amazing lapel pins or go big with statement necklaces.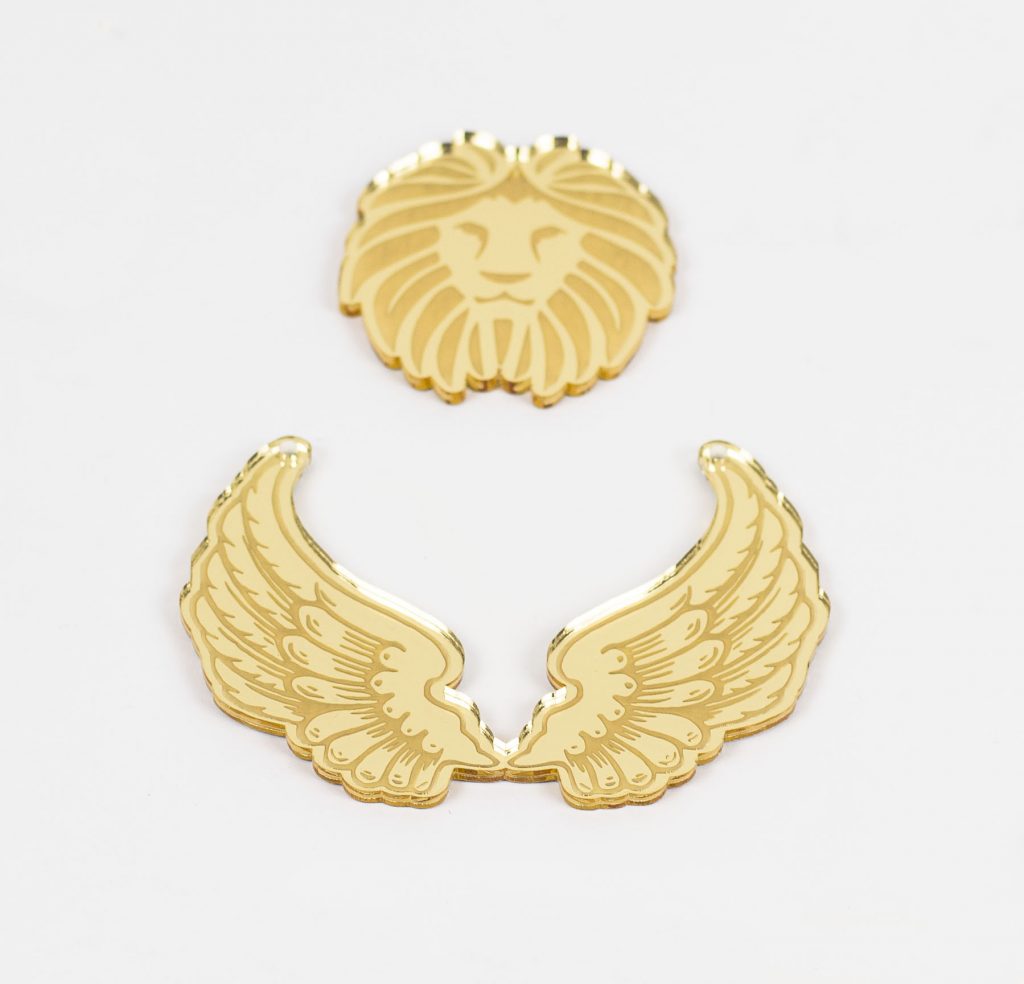 Gold mirror acrylic also makes spectacular looking name tags and event badges. These custom VIP badges for Cosplay America turn what could be considered average promotional products into memorable keepsakes.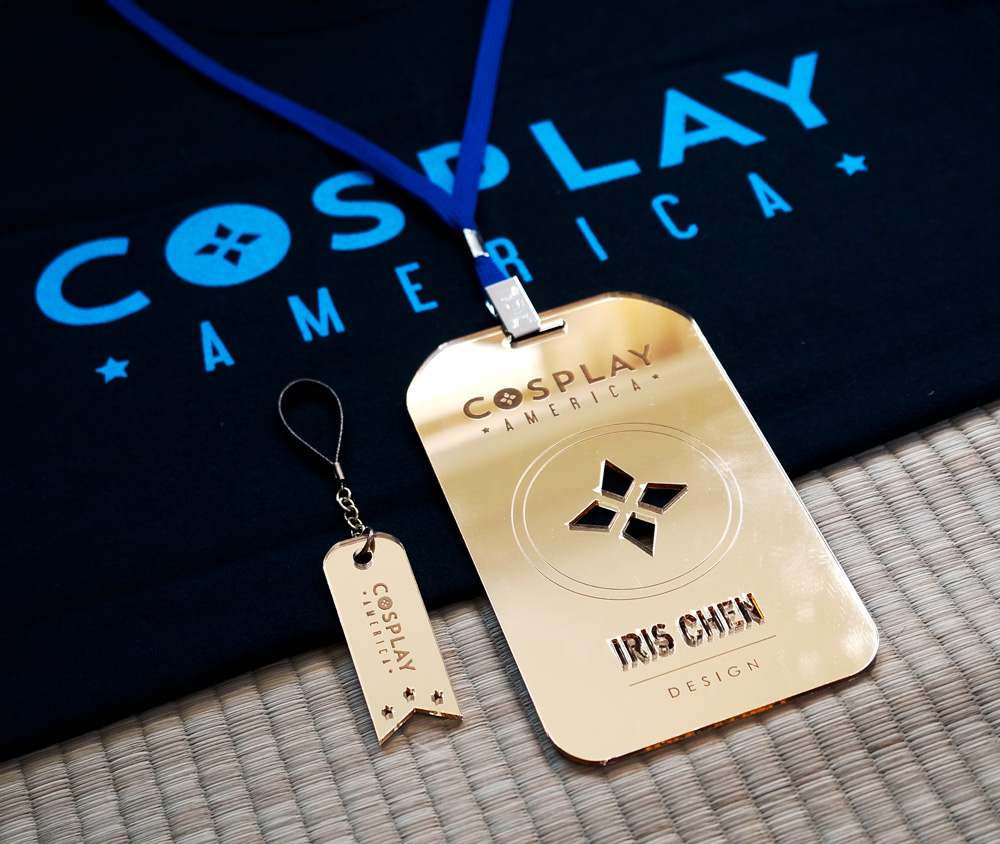 Now Available: Gold Mirror Acrylic
Just released to the NZ Catalog, gold mirror acrylic is 3mm thick and can be used for a wide variety of products that customers will want to buy and corporate clients will love.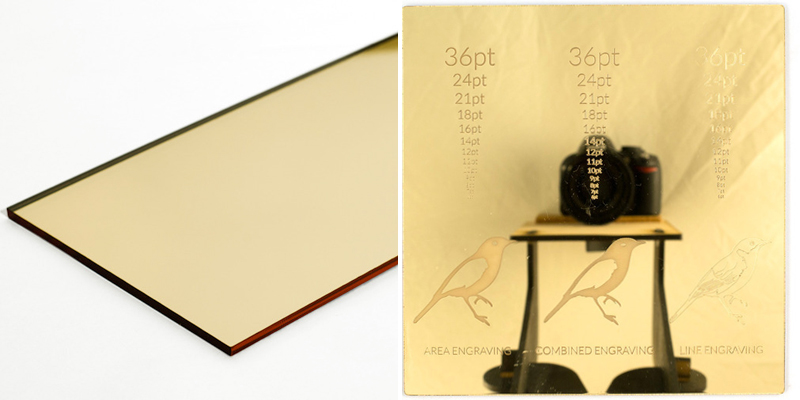 Get all the details on Gold Mirror Acrylic here and snatch a sample here.
Maker Tip: We cut and engrave mirror acrylic through the back of the material. As such, ensure that your design has been flipped or "mirrored;" otherwise it will be fabricated back to front.
By default, the material will be placed coated side up in the laser cutter, so any engraving will be on the coating. The engraving will remove the reflective coating making that section of the acrylic translucent. If you want to engrave on the glossy side of the material, make a note in the shipping instructions for your order.
What Will You Laser Cut With Gold Mirror Acrylic?
Gold mirror acrylic is all about the luxury. While you don't need keys to the kingdom to get it, you'll definitely feel like royalty when making with it.
What ideas do you have for adding shine and sleek sophistication to your next laser cutter projects? (We'd love for someone to make some robots using gold mirror acrylic. Just sayin'!) Let us know what you can't wait to make by leaving a comment below!