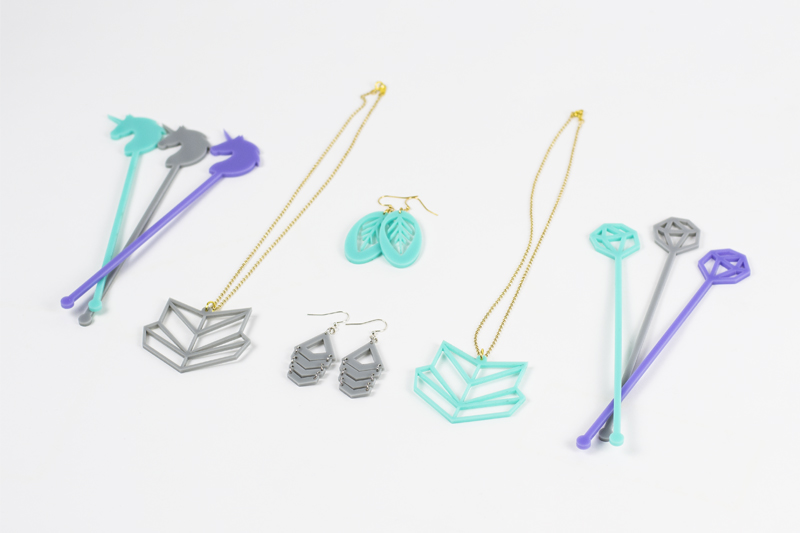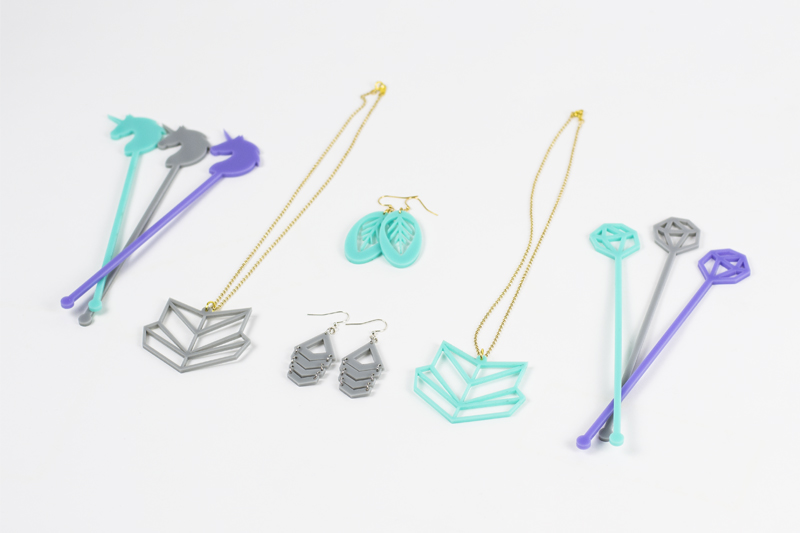 Seven Laser Cutter Project Ideas Made From New Lavender, Stone & Aquamarine Acrylics
If you have a passion for purple, then this is your year. Pantone Color Institute, the consulting service that forecasts global color trends and advises companies on color in brand identity and product development, has named Ultra Violet as its Color Of The Year 2018.
Complex and contemplative, Ultra Violet suggests the mysteries of the cosmos, the intrigue of what lies ahead and the discoveries beyond where we are now. Historically, there has been a mystical or spiritual quality attached to purples such as Ultra Violet. The color is often associated with mindfulness practices, which offer a higher ground to those seeking refuge from today's over-stimulated world.
"We are living in a time that requires inventiveness and imagination," says Leatrice Eiseman, executive director of the Pantone Color Institute. "It is this kind of creative inspiration that is indigenous to Ultra Violet, a blue-based purple that takes our awareness and potential to a higher level. From exploring new technologies and the greater galaxy to artistic expression and spiritual reflection, intuitive Ultra Violet lights the way to what is yet to come."
Nuanced and full of emotion, the depth of Ultra Violet symbolizes experimentation and non-conformity, spurring individuals to imagine their unique mark on the world, and push boundaries through creative outlets.
And now you can push the boundaries of your own creativity by making and selling designs from our latest U.S. materials introduction: Lavender Acrylic.
But we didn't stop there.
To complement this contemplative color, we also added Stone Acrylic, a subtle gray neutral, and Aquamarine Acrylic, which is very similar to Pantone's Color Of The Year 2010 in that it combines the serene qualities of blue and the invigorating aspects of green while inspiring thoughts of soothing, tropical waters and a comforting escape from everyday troubles.
Get Inspired: What You Can Make With These Three New On-Trend Acrylics
Want to see what these new acrylics look like with real product ideas? Check out these six designs we tried out.
Jewelry is one of the most popular uses of laser cut acrylic, and this chevron-inspired geometric necklace showcases the color of the year perfectly.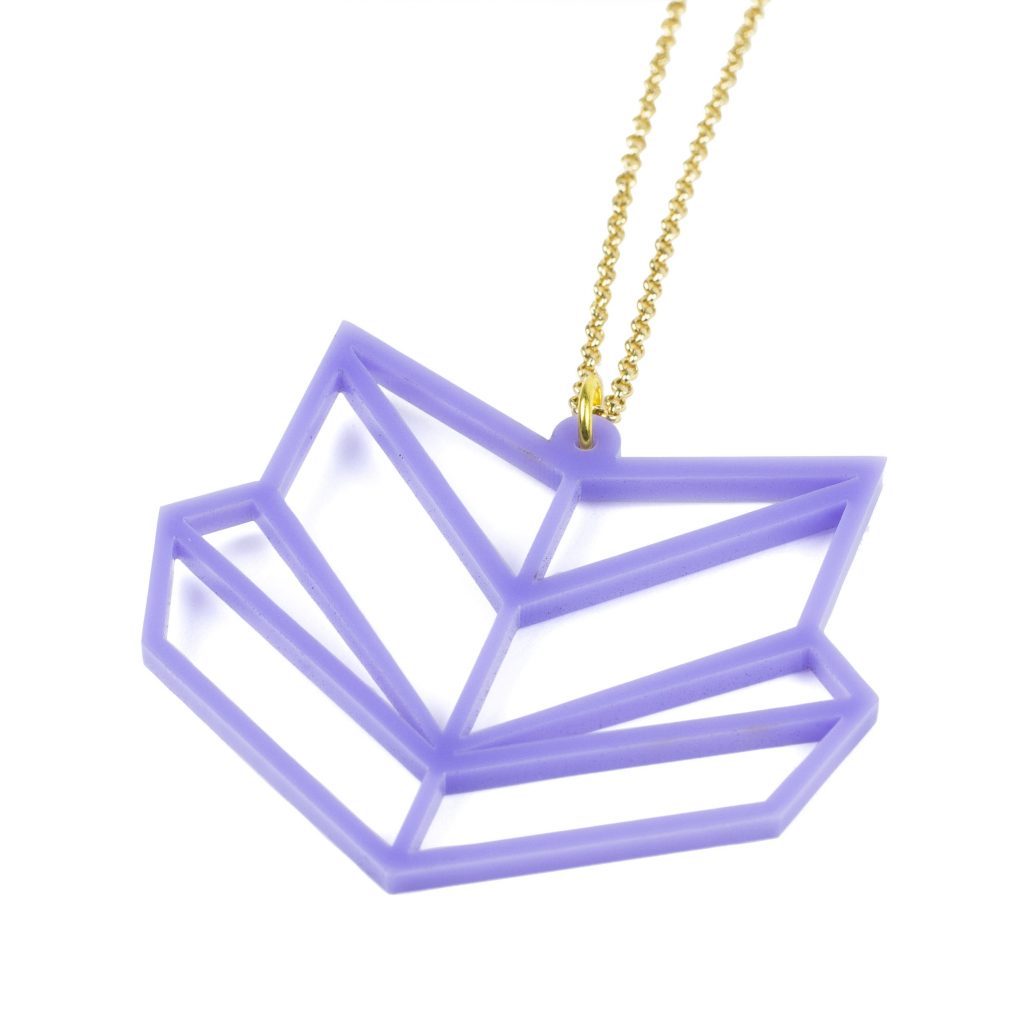 These stone acrylic earrings show another way to incorporate the popular chevron pattern, this time by connecting the individual pieces via chain for a chic industrial look. Make them today by getting the files here.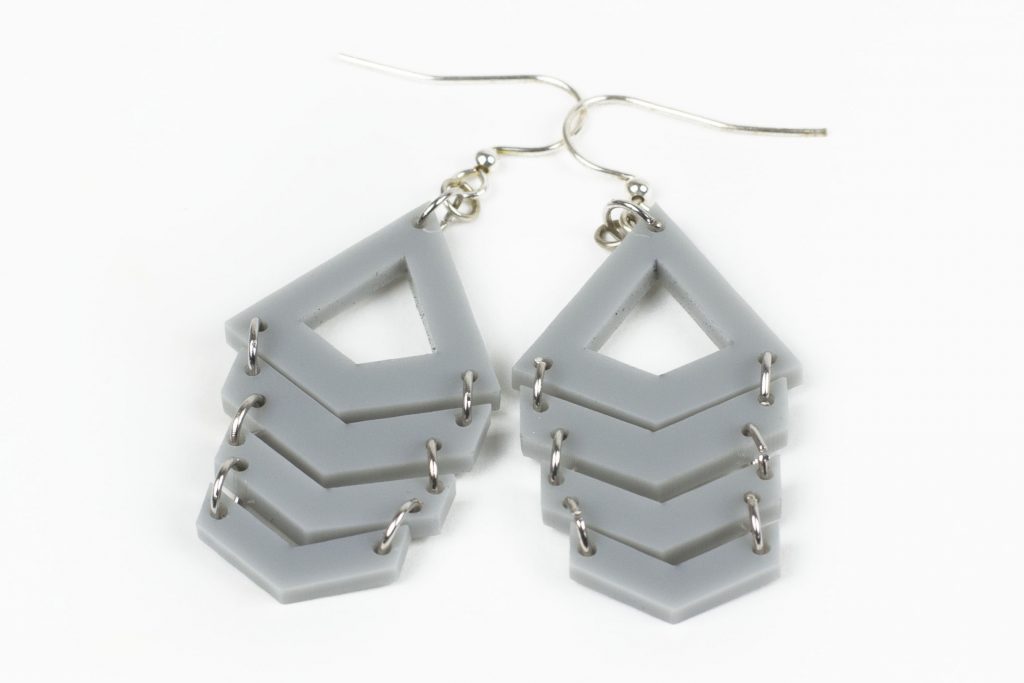 The aquamarine acrylic breathes a breath of fresh air into these leaf-inspired earrings. Super for spring!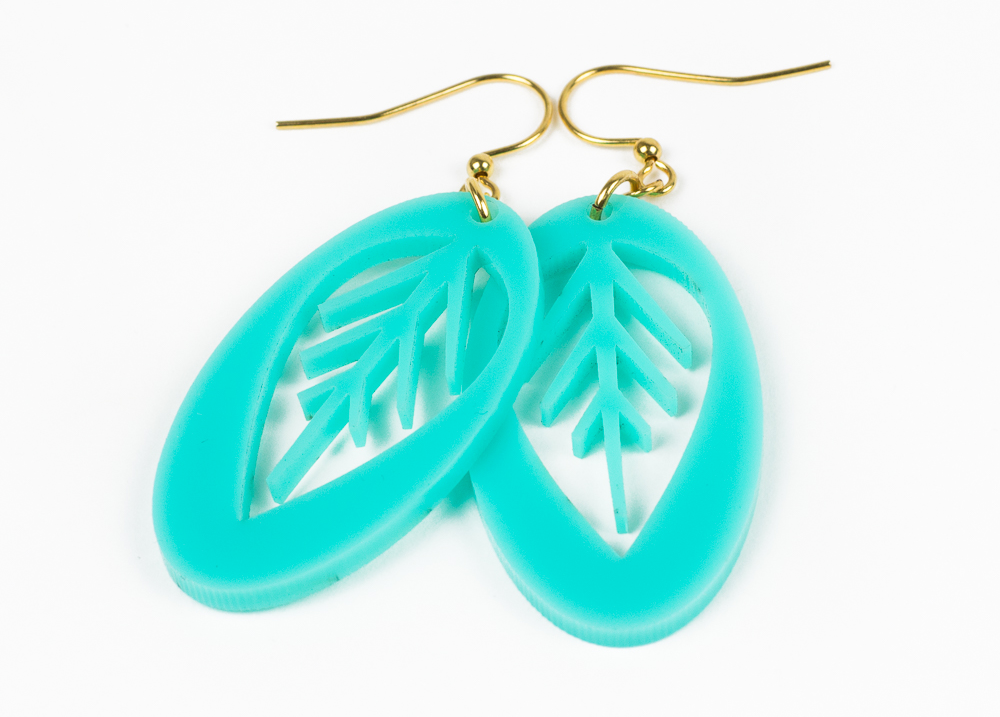 Getting the perfectly tied bowtie is nearly impossible. So go for the easy solution: One made from acrylic. Plus, it's way more fun!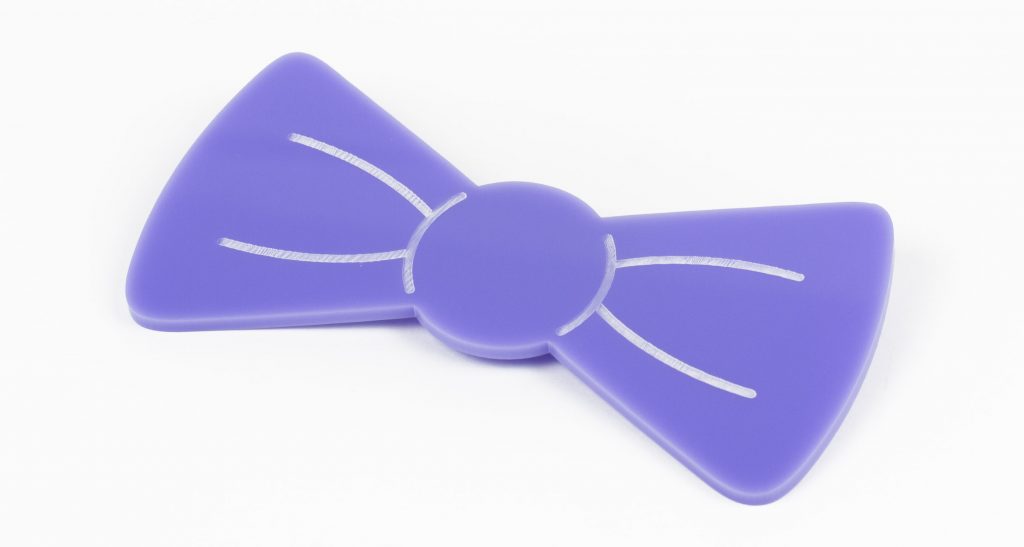 Incorporate some excitement into event and party décor by using these three irresistible colors to make drink stirrers. Planning weddings? Design ones that say "I Do" for use in the big day's signature cocktail. For corporate events, use the company logo. And just for fun, unicorns work every time.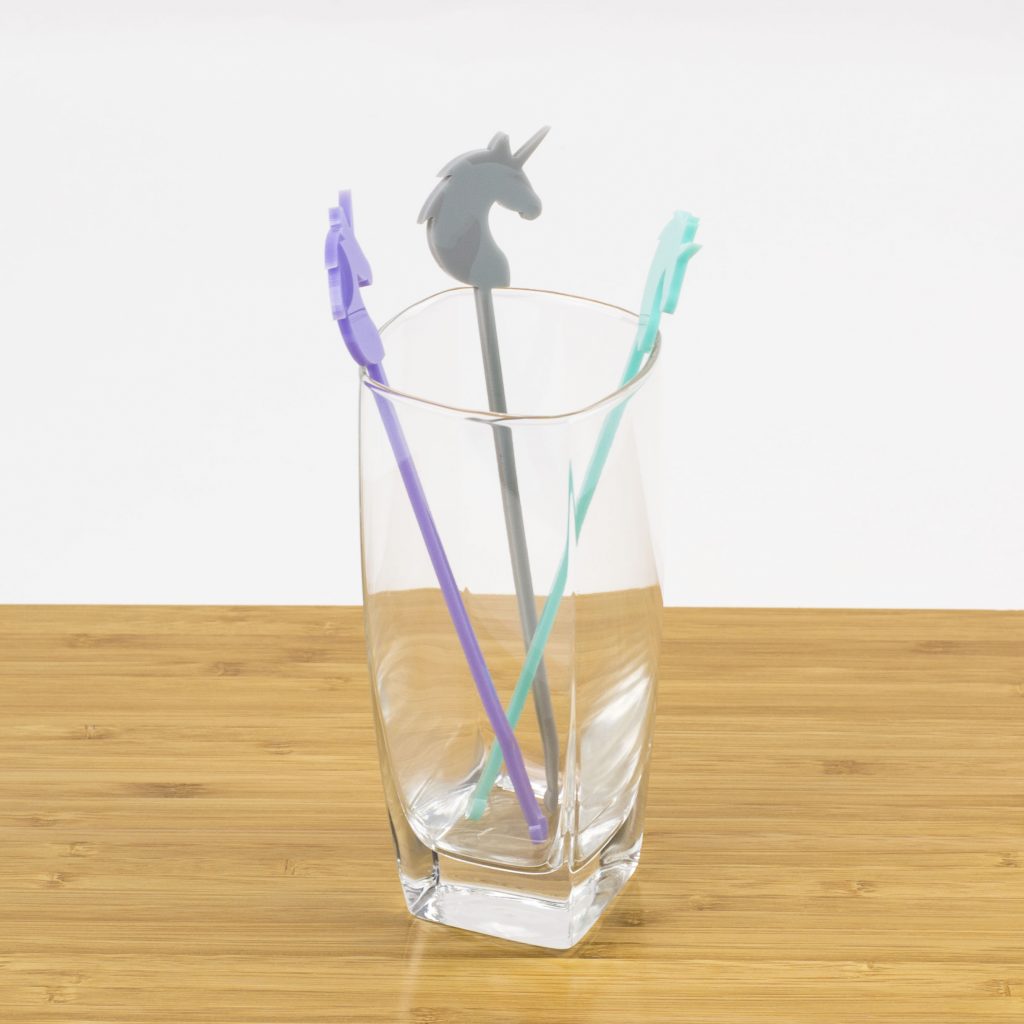 If you want a pretty way to tell time while incorporating the color of the year, make a clock! These files will get you started.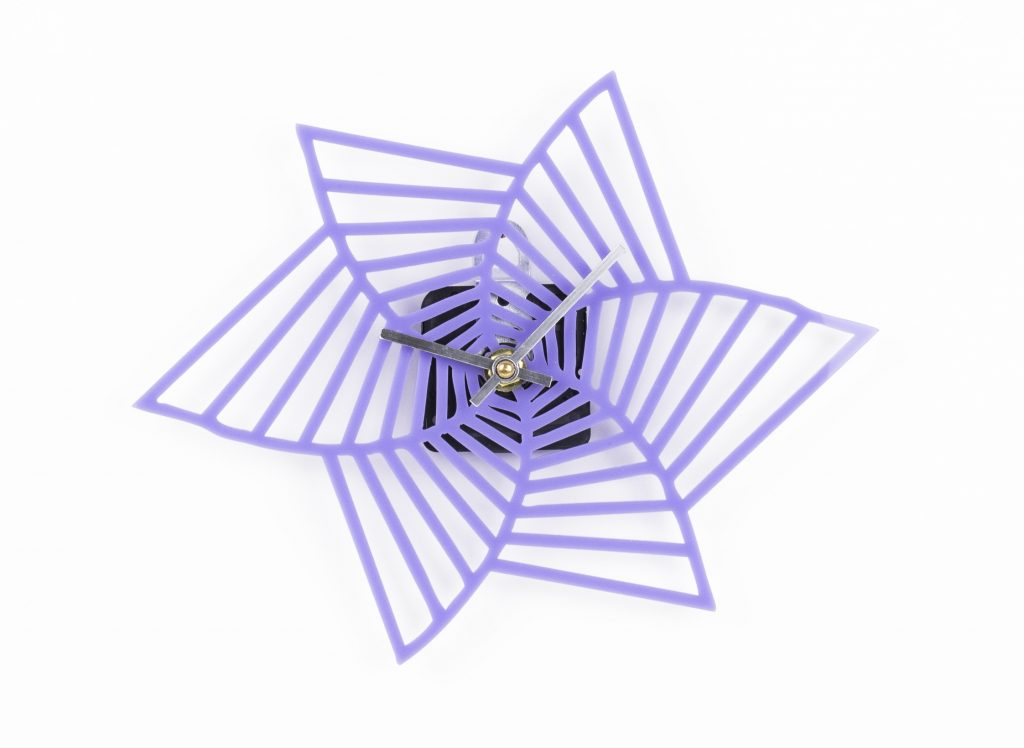 Still puzzled about what to make? These Myers polyhex tiles will keep you busy. Get the files here.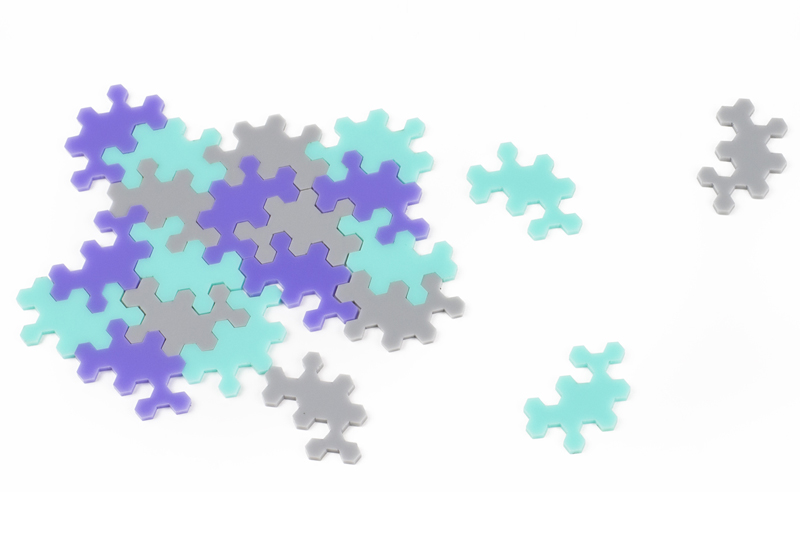 Now Available: Lavender, Stone And Aquamarine Acrylic
Just released to the USA catalog, these acrylics are 3mm thick and can be used for a wide variety of products from the ideas shown above to event badges and name tags, signs and even bookmarks. For those designs requiring interlocking parts, such as electronics enclosures and robots, check out these tips.
Ready to start making with acrylic inspired by Pantone's color of the year? Learn about Lavender Acrylic here and order a sample here.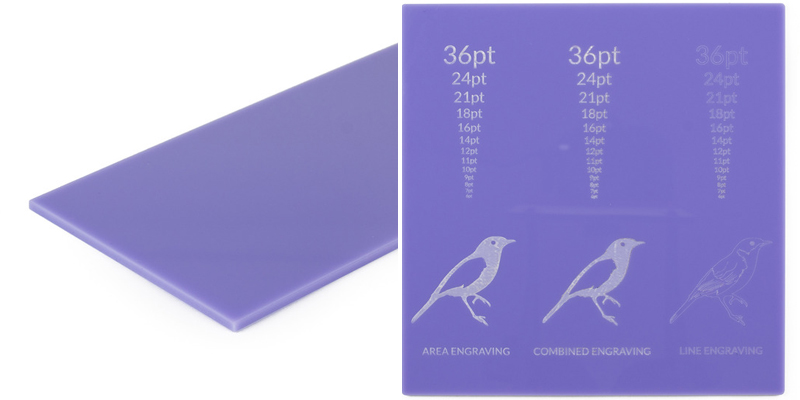 Want to set your design in stone? The get all the details on Stone Acrylic here and pick up a sample here.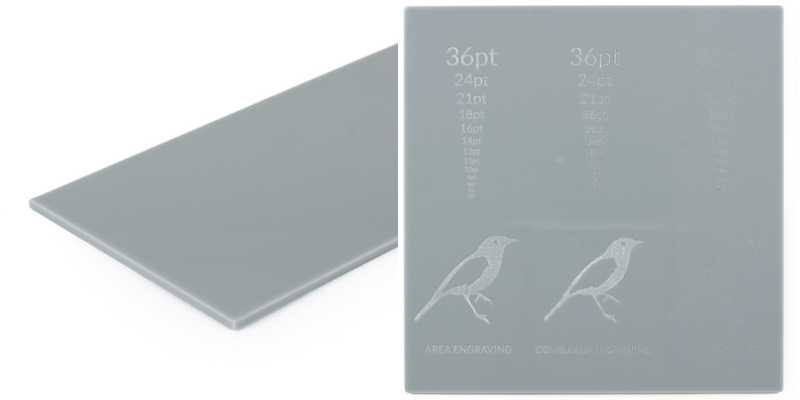 Find out how awesome Aquamarine Acrylic is here and get your sample here.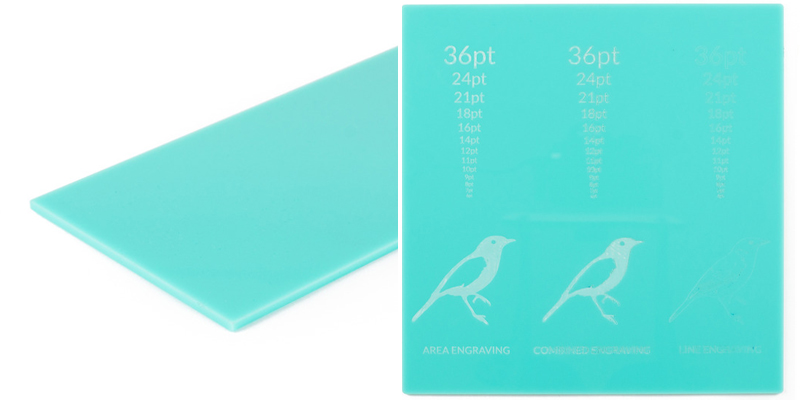 What Will You Laser Cut With These New Acrylics?
Are you inspired to take your making potential to a higher level with these new on-trend acrylics? What would you love to make? Whatever your laser cutter project ideas, we'd love to hear all about it. Share by commenting below!