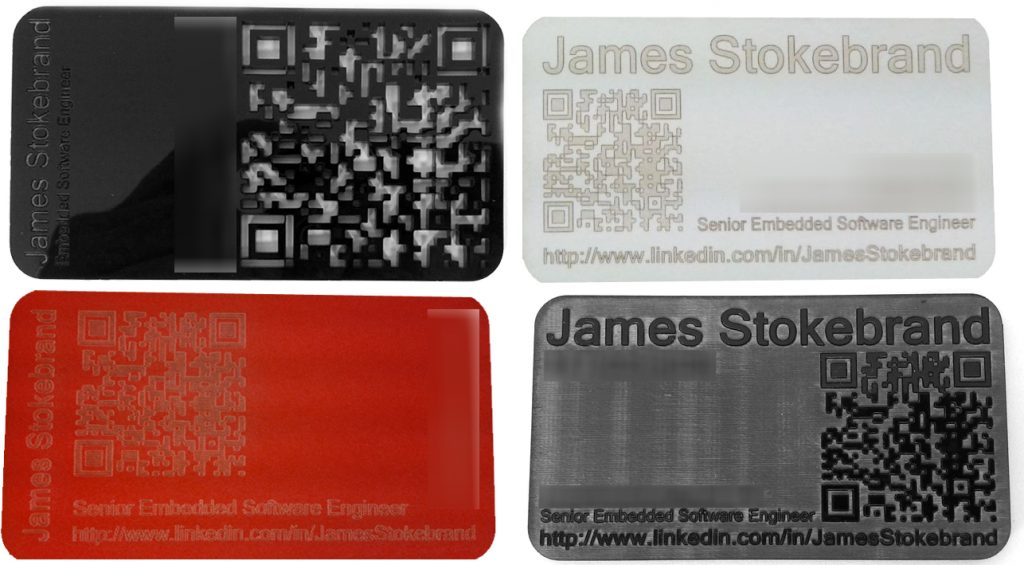 James Stokebrand leads by example. Lots of examples.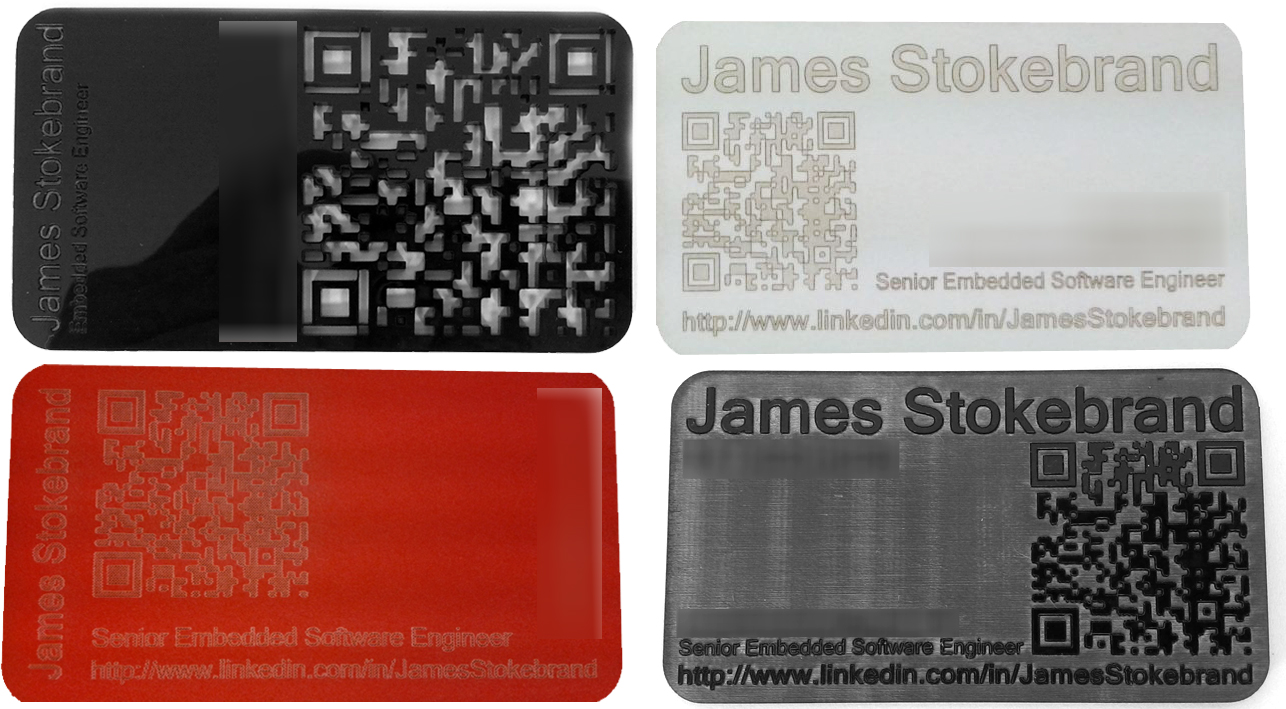 Last year James Stokebrand, a computer engineer living in Chicagoland, discovered Ponoko and decided to create some lasercut business cards.
"I was laid off in April 2011," James explains "but I prefer to stay busy so I got the idea to create business cards with a QR code to my LinkedIn profile."
But the first try was far from perfect. The cards were too big, corners were too sharp, and the text alignment was off. (The blurring in the images is for James' privacy, not the result of the lasercutter.)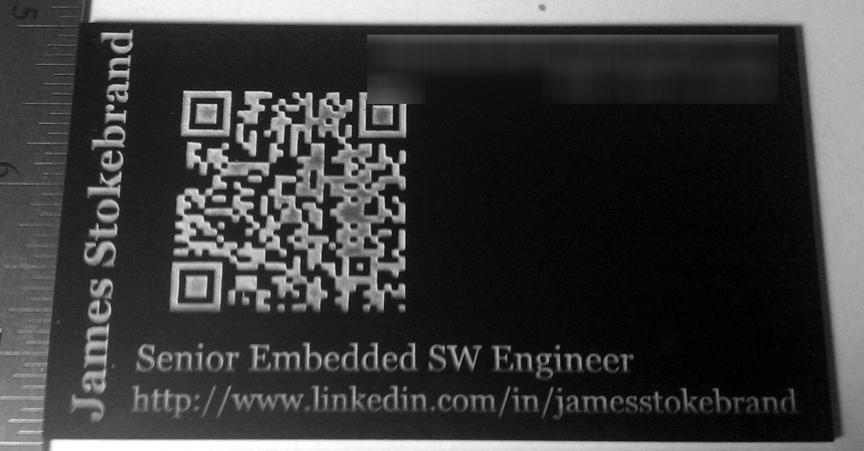 The second cut fixed most of the problems with the first round, but the cards — made of 3mm black acrylic — were too thick.
"I went on interviews and passed out this card. It didn't go over well… (laugh). My career and training is in software engineering, and the people who would be hiring me aren't impressed with business cards," James explains. "But I still found a job a couple months later."
Fast forward a year, and James has come back to his lasercut business card design, which he's calling Project Vanity on his blog Misadventures in Software.
He tried out some different design layouts on clear acrylic which comes in thinner sizes. "Unfortunately, using clear acrylic makes it impossible to scan the QR code. So for business cards, these make interesting failures," James says.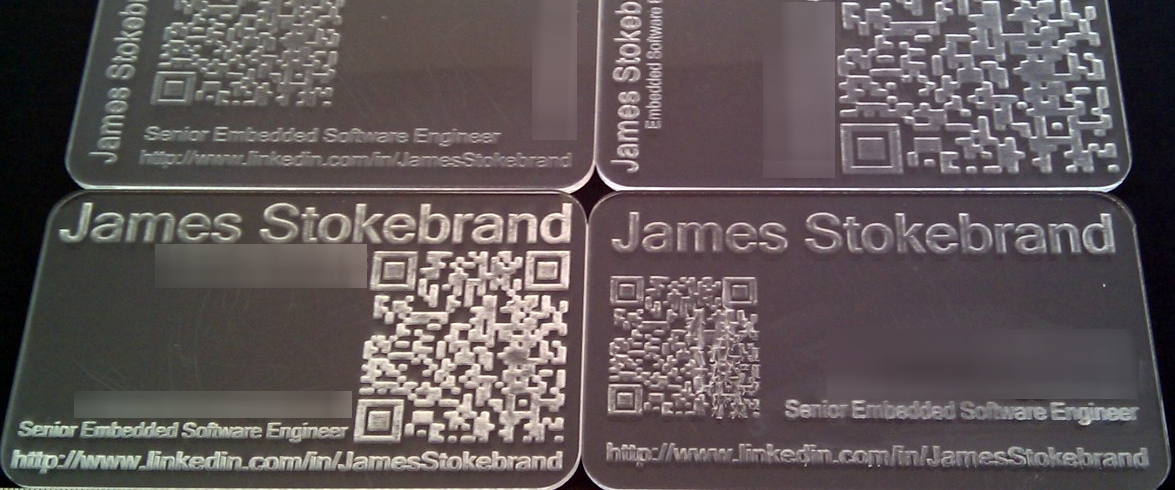 Another mishap was using PETG, a clear and flexible but delicate plastic. James took his invisible, broken cards in stride: "What can I say. The cards are invisible! PETG isn't a good material for business cards."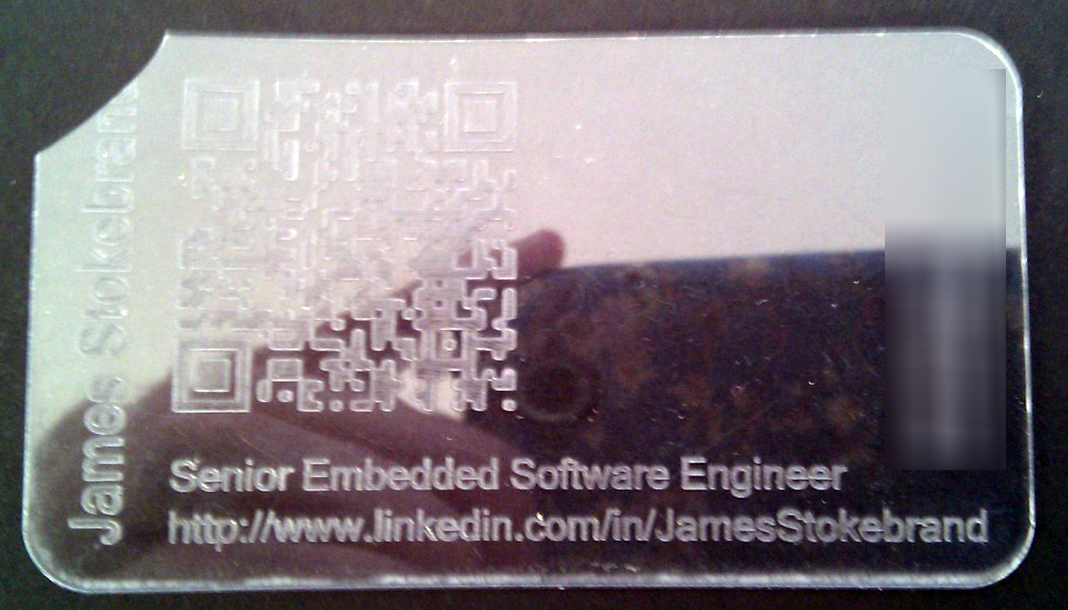 His next experiment turned out better, resulting in an embossed look by cutting away the background instead of the design. "The cards look great, but it took quite a bit of cleanup to make them presentable," James notes.
When cardstock was added to the materials catalog, it seemed like a natural fit for a business card. He tried out all three cardstock colors, adding a vector line engraving to the design on the white ones. "I think this made the [white] cards stand out over the black and the red," he says. "But the QR codes don't scan because there isn't enough contrast between the code and the paper."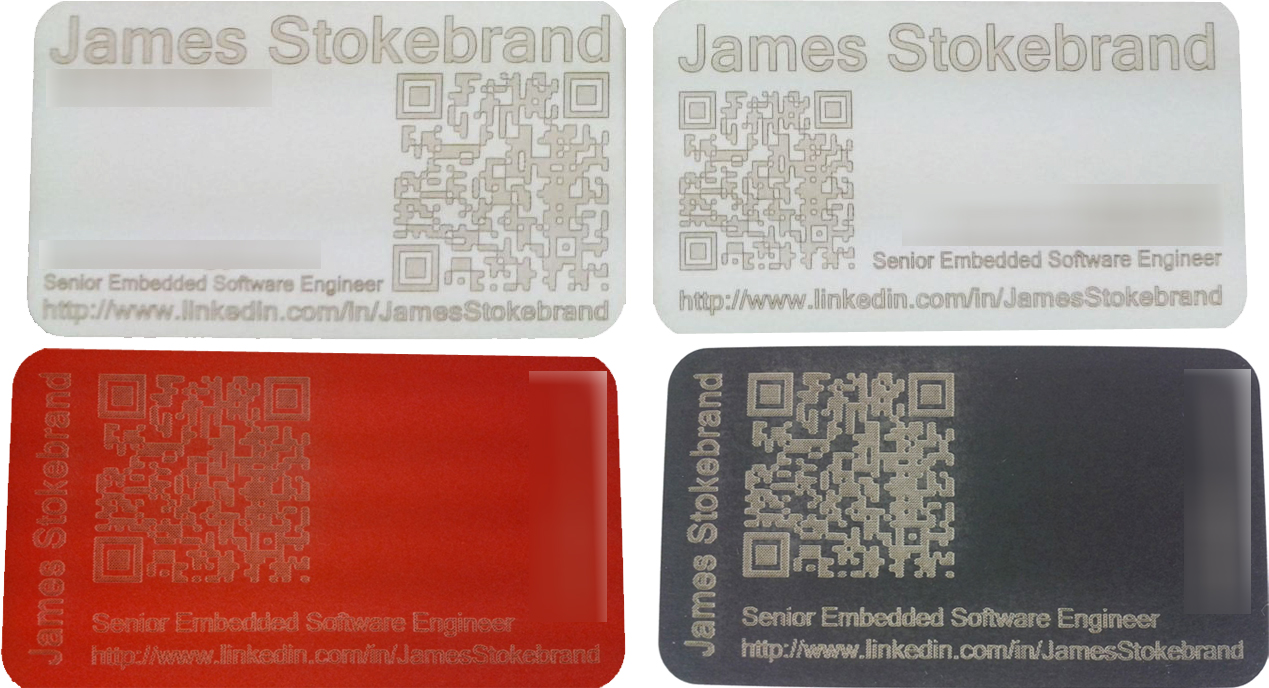 Then James came across the QR Code Stencil Generator, a program originally developed by the team at F.A.T. (Free Art & Technology) as part of a 21st Century update to hobo code communication. He used the Stencil Generator to make some new versions with the QR code completely cut out instead of engraved.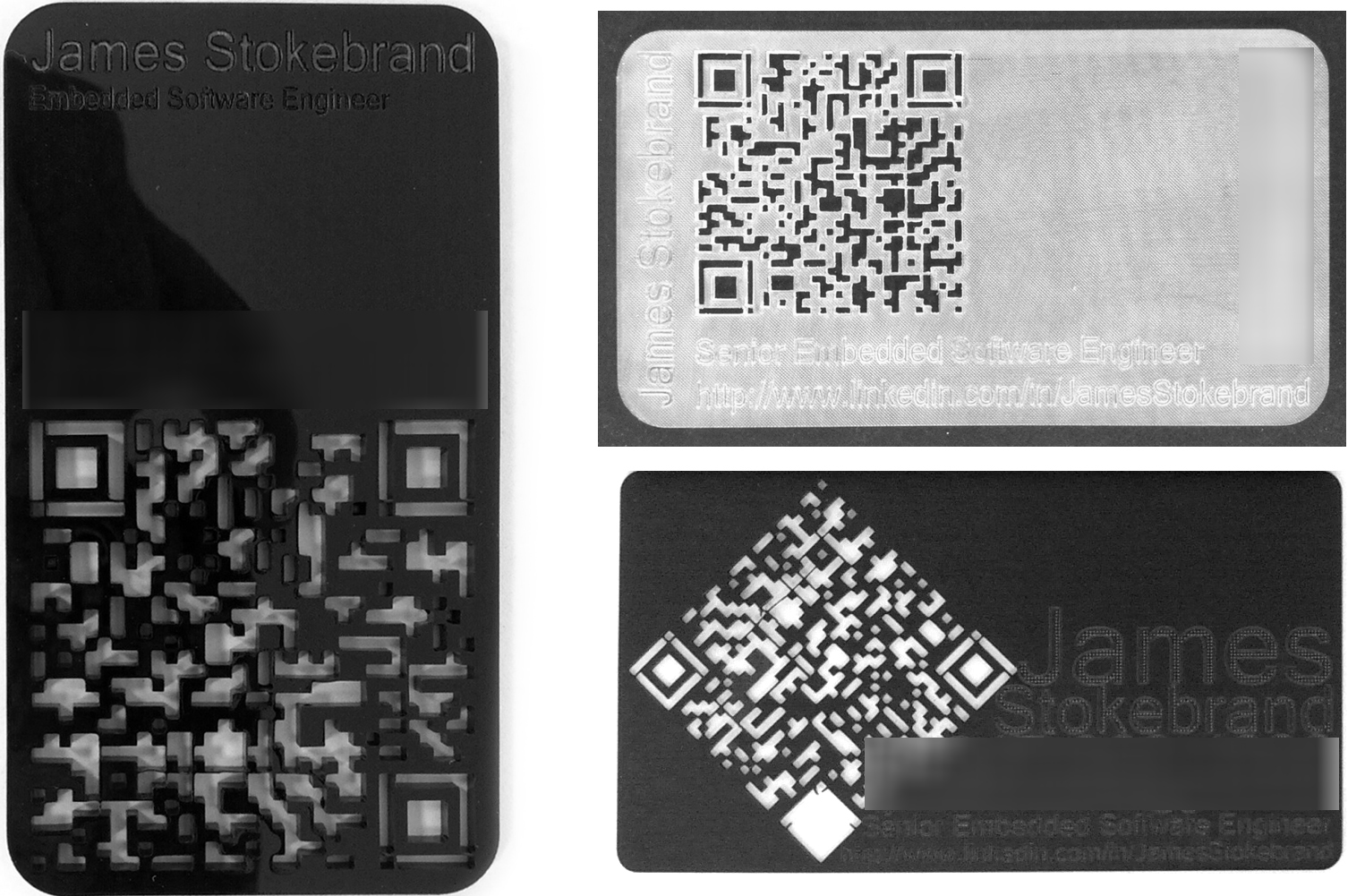 For those of you interested in creating your own lasercut business cards with Ponoko, James has some sage words of advice:
1) Always print the design on paper to ensure that its the correct size and configuration.
2) Round the corners of the card. Laser cut corners can be quite sharp.
3) Pay attention to text and graphic alignment. This is subtle but important to making a good design great.
4) Don't forget to convert your text to Paths!
5) Never give up. Just because your first design may not be as good as expected doesn't mean that it can't be improved or updated.