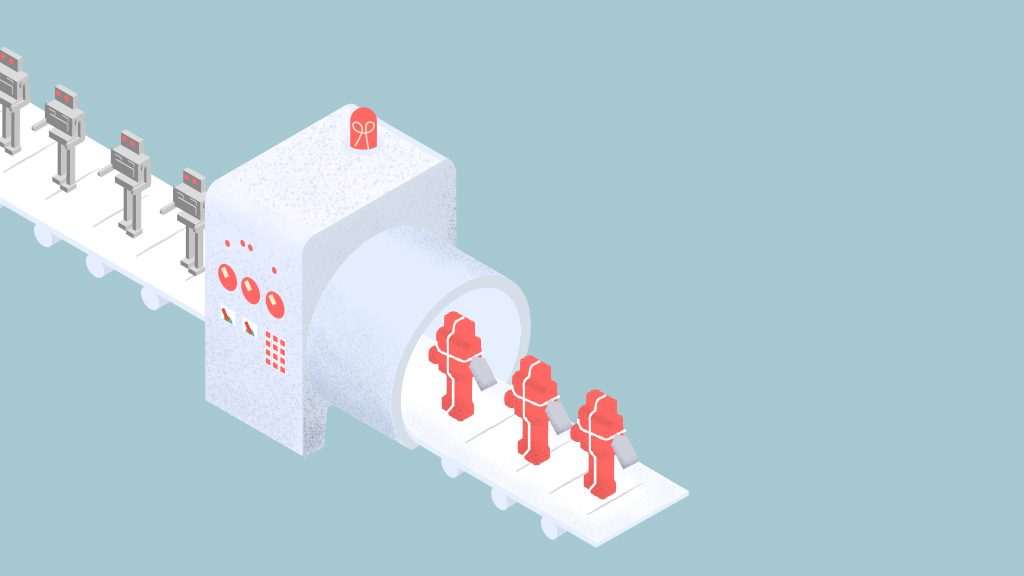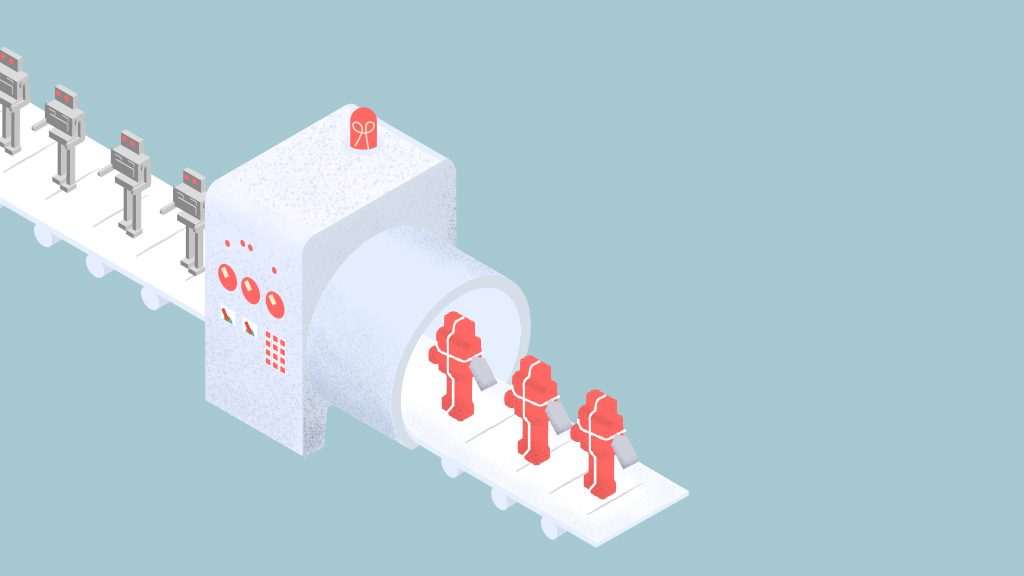 How To Promote Laser Cut Products For The Biggest Sales Season Of The Year
Now that the days are getting shorter and the temps are getting cooler (in the northern hemisphere, at least), it's a little easier to continue getting ready for the holiday sales season.
There are lots (LOTS!!!) of details when it comes to getting a product designed, made and promoted to sell for the holiday season. To give you the greatest chance of success, we kicked off a four-part holiday sales series in August to help you work through the process step-by-step.
If you're just now thinking about making and selling products for the holidays, it's not too late…yet. But the clock is ticking! Jump into this series with both feet, without skipping any steps. Each part is critical to your overall success! Instead, adjust your timeline (and put in the extra work) to get caught up.
This month, we're talking PROMOTION! Follow along so that no matter what kind of products you make—anything from electronics enclosures to jewelry to intricately cut holiday cards—you'll be ready for the biggest show in retail.
Preparing For Holiday Sales: Your Four-Part Plan
Whether you're new to selling your laser-cut products or an established maker who wants to increase your sales volume, this four-part series will guide you through the process to ensure you meet all deadlines and are totally prepared for holiday sales success.
Here's how the plan is structured:
Part 1: August – Ideation, design and prototyping
Part 2: September – Making, packaging and pricing
Part 3: October – Promotion begins
Part 4: November – Promotion increases based on what's working
At the beginning of each month, we're publishing the parts according to the schedule above and give you goals within each step to make the process easy—and fun! Let's continue with Part 3!
Your October Goals For Holiday Sales Success
In Part 1, we covered ideation, design, digital prototyping and physical prototyping. If you missed it, read all about it here. Then in Part 2, we outlined the steps for making, packaging and pricing. Get that story here.
While each of the previous two parts have focused mainly on the actual item being made, it's important to realize that having a great product is only part of the process. A solid promotional plan is crucial to how successful you become at actually selling your wares.
In this month's installment, we're taking a closer look at promotion and breaking it down into three goals:
Understanding Target Market
Complete the picture of your ideal buyer by determining where they shop, the marketing messages that convert and what the competition is offering.
Determining Where To Sell
Choose the sales outlet that provides the greatest access to your target market.
Marketing Your Product
Craft product descriptions and other sales messages that resonate with your ideal buyers.
Let's look at each of these goals in more detail.
October Goal 1: Understand The Needs And Wants For Your Target Market
In Part 1, we talked about the importance of identifying your ideal buyer—a specific market that you can target with laser focus. Before making any product, we explained that it was essential to determine what this buyer needs and how can you make something to fulfill this need. Additional considerations included demographics (such as age, gender, where they live, religious and cultural preferences) as well as psychographics such as interests and lifestyle.
For our working example, we decided that the ideal buyers of our laser cut wooden snowflake ornaments are nature lovers who are attracted to environmentally friendly holiday celebrations. At the time, this is as far as we went.
But now it's time to delve deeper into how to reach them.
Where do they shop?
What messages resonate with them?
What other products are offered that compete with yours?
How can you differentiate yourself from the competition?
For more insight on developing your target market, check out this worksheet from the Etsy blog.
Once you fully understand your target market, then it's time to choose selling location(s) that have the best chance of holiday sales success.
October Goal 2: Determine Where To Sell Your Products
Deciding where to sell your products is one of the hardest decisions you'll have to make. Without customers, you can't sell your products. So where can you find customers that align with your definition of an ideal buyer?
For artisan goods (such as laser cut products), there are three main ways to sell products: Online, Local Boutiques and Craft Fairs/Markets. While you can do all of them, it's typically easier and less overwhelming to start with one and do it well before expanding. Let's take a closer look.
Online
One of the main benefits of having an online shopping presence is the potential for reaching the greatest number of potential customers. You're just one google search away from landing a sale!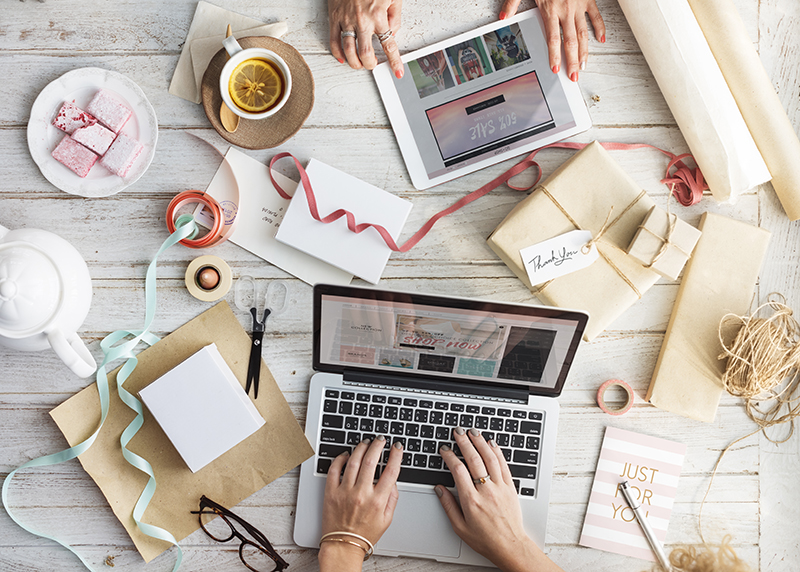 And with sites such as Etsy, setting up your online shop has never been easier. (Check out this Ultimate Guide To Selling On Etsy to get started.)
To be successful with selling online, you'll need high-quality images of your products and well-written descriptions that attract buyers. You'll also need to consider how orders will ship—not only in terms of pricing but also how products will physically be delivered to customers. Keep in mind that shipping providers get busier during the holiday sales season and delivery may take longer the closer it gets to Christmas. Thus, it's essential have items available early if selling online.
Local Boutiques
Having your products on display in local boutiques requires selling of a different kind: Directly to the store owner. So you must research potential stores just like you would when determining individual ideal buyers. Does this store attract your target market? Does it have product inventory similar to what you offer? How do your products complement existing inventory while being different from everything else?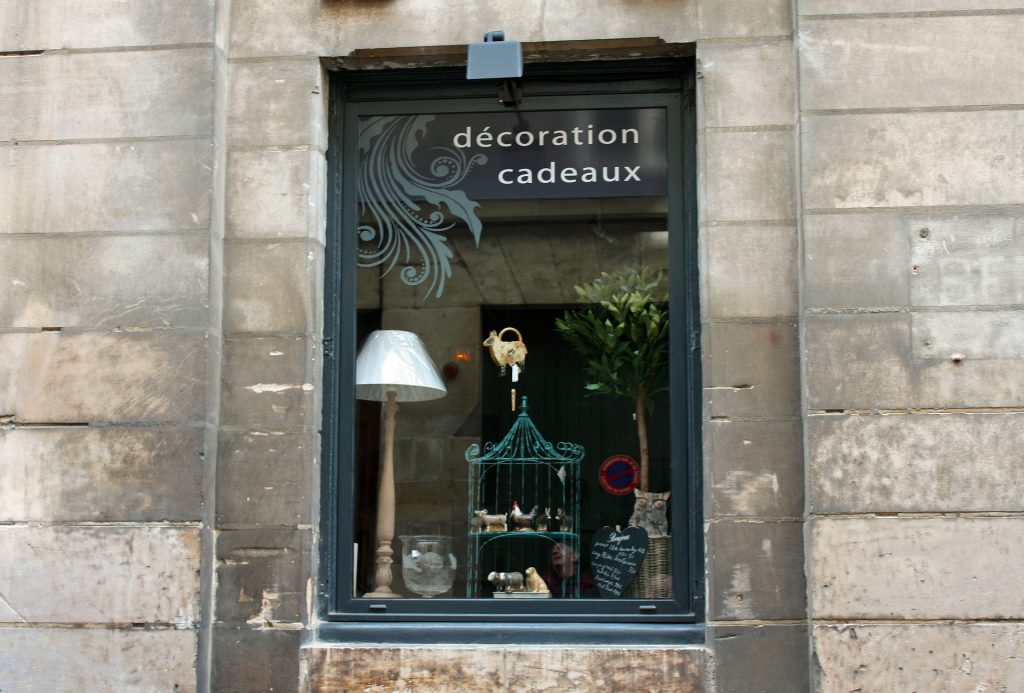 The benefit of wholesale selling is that it frees you up from manning your own storefront and fulfilling individual orders. For this option to work, you must not only approach shops with samples super early so they can place orders and have inventory in hand for the beginning of the holiday sales season, but you'll also need to make sure the production cost is low enough to make selling at wholesale viable. (See Part 1 for the example of how we were able to get our costs down to less than ¼ of the retail price for wholesale selling.)
Craft Fairs And Markets
Craft fairs and markets are a great place to sell artisan goods because people specifically attend them to find unique, handmade products that aren't available elsewhere.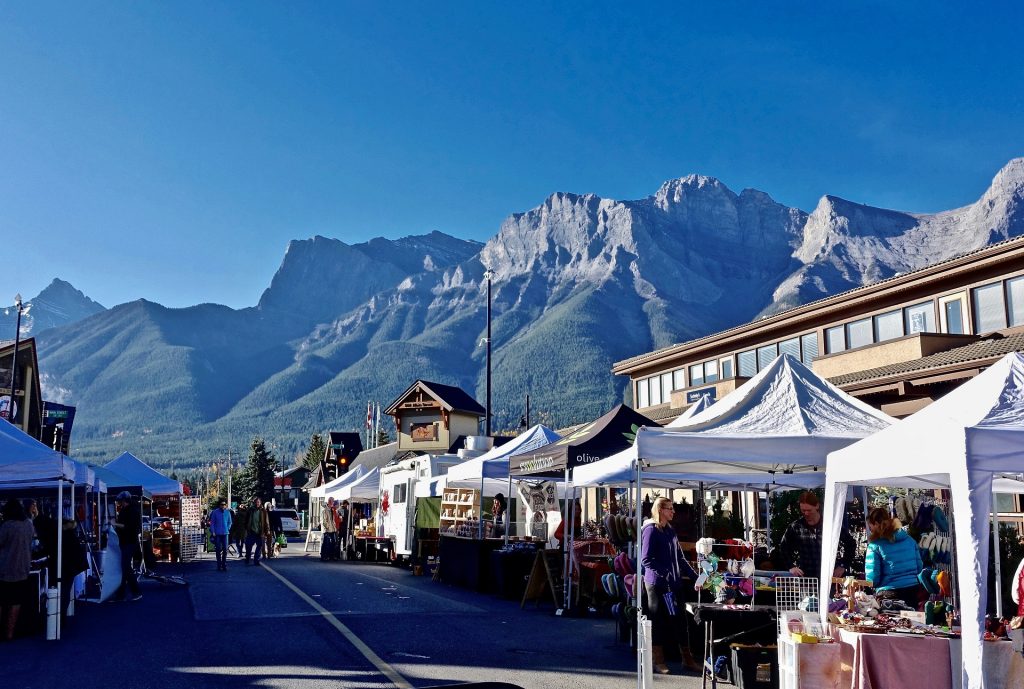 In order to sell at these kinds of local markets, there is typically a booth fee that allows you to exhibit your goods. In addition to the time spent manning the booth, you'll also need to allocate time for setup, teardown and travel.
Be sure to bring supplies such as tables, stands, etc. to display your products and signage to create brand awareness. You'll need to have enough inventory on hand to offer customers a variety of items and be able to accept both cash and credit card payments. (Square is a popular credit card processing tool.)
Since many of these fairs are held until Christmas, you can continue making sales right up to the big day since customers get the product instantly.
For more insight and helpful tips when selling at craft fairs and markets, check out these tips.
October Goal 3: Marketing Your Product
So much goes into the subject of marketing that there are millions of blog posts and thousands of books and college courses on the subject. How do you know where to start? Let's begin with the basics:
Describe And Photograph The Product
One of the first things you'll want to do when marketing your product is writing a description of it. This will be the foundation for much of your consumer communication.
Of course you'll want to give the details about the product size, materials from which it's made, weight (if applicable) and other features. But there's much more to the story.
For our snowflake example, technically we're selling a laser cut Christmas tree ornament made out of bamboo. But what we're really selling is environmentally friendly Christmas joy.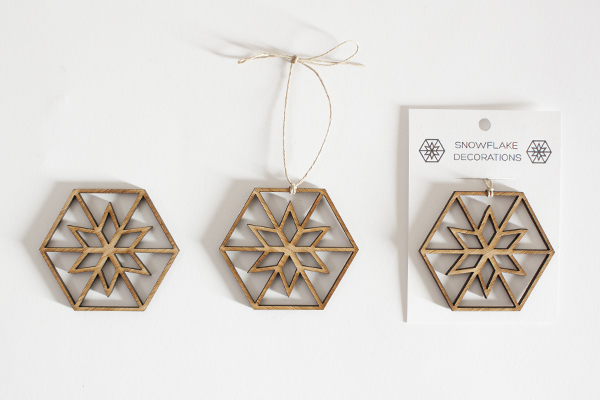 This ornament has no plastic components, is made from a renewable bamboo and is manufactured locally. These are all strong selling points for our ideal buyer because the customer can feel good about purchasing the product since it aligns with their values. Your research into your specific target market will help you build a product description that speaks directly to your audience. For tips on writing product descriptions that sell, check out this post.
You may think that having a written description is only applicable if you're selling online. Not the case. If you're selling in person (either wholesale to shop owners or to consumers at craft fairs), you must be able to confidently and consistently talk about your product. By writing a product description, you can deliver the message just as easily verbally as in print.
Having great images are just as important (if not more so) as strong sales copy. Whether you're selling online or promoting a physical presence via social media, photos are an essential part of your marketing arsenal. Remember: One amazing image is much better than 10 average photos. (Get even more info on the importance of visuals in marketing here.)
Communicate With Potential Buyers
The range of promotional options is HUGE! You can do anything from emails, postcards and digital ads to social media. Encourage engagement with discounts, gifts with purchase, competitions and prizes, samples, etc. But don't get overwhelmed by all the paths you can take. You can't do everything! (Unless you're a superhero, and in that case, can we borrow your cape?) Instead, focus on one or two techniques and really nail them.
To really draw in your ideal buyers, bookmark these posts for reference:
Use Important Dates In Marketing Messages
One way to create a sense of urgency—and give customers a reason to buy NOW!—is by strategically using special dates in your marketing messages. Selling online? Create a special discount for Cyber Monday. Have an environmentally friendly item? Do a big push around Green Monday.
Check out the infographic below and keep these important dates in mind so that you can craft a timely message that's just right.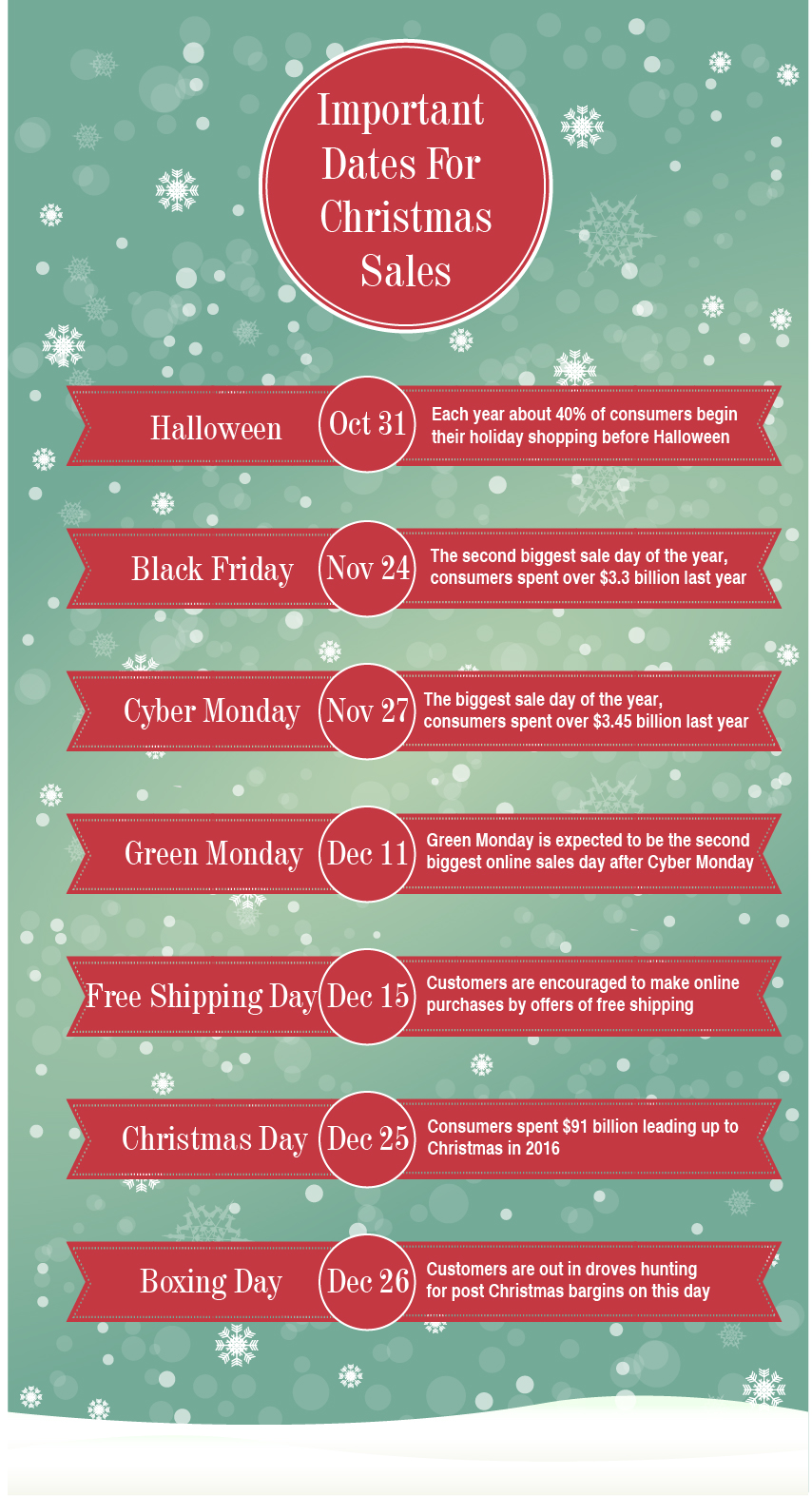 For even more insight into how to market your handmade business, check out these five smart strategies.
And stay tuned for the final installment of the holiday sales series next month where we'll complete the four-part process with increased promotion based on what's working.
But for now, get started on the three October goals we've just gone through. This will ensure that you are not only properly set up to sell your products in the places your ideal buyers shop but also communicating with these buyers to let them know what you have to offer.
Good luck!
SaveSave
SaveSave
SaveSave
SaveSave