With web-based interface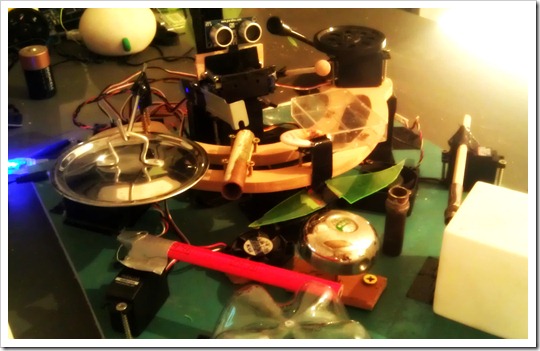 I don't know what it is about the DIY electronics community that attracts these weirdos*, but I love it. Steffest hooked up an Arduino to a bunch of servos and odds and ends from around his house to create this adorable drummer bot. He then coded up a slick web interface so he can program the contraption from his smartphone.

More details and code are available on his website.
*NB: I use this term with the utmost respect, and include myself in their number.