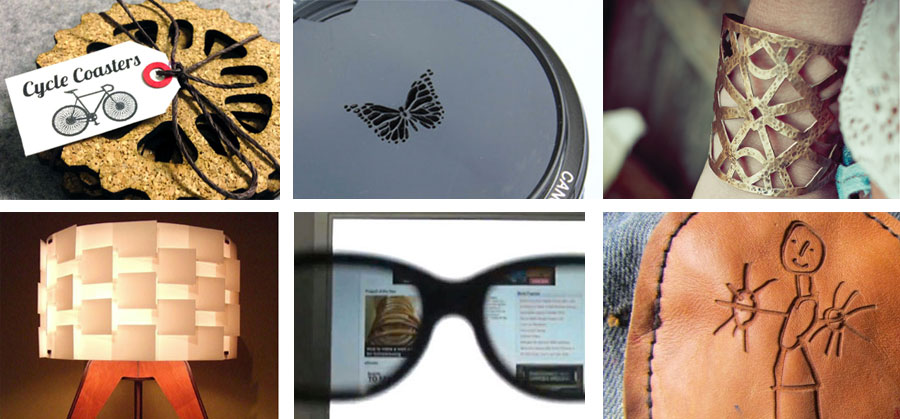 Exploring some of the lesser-known materials in the Ponoko catalogue.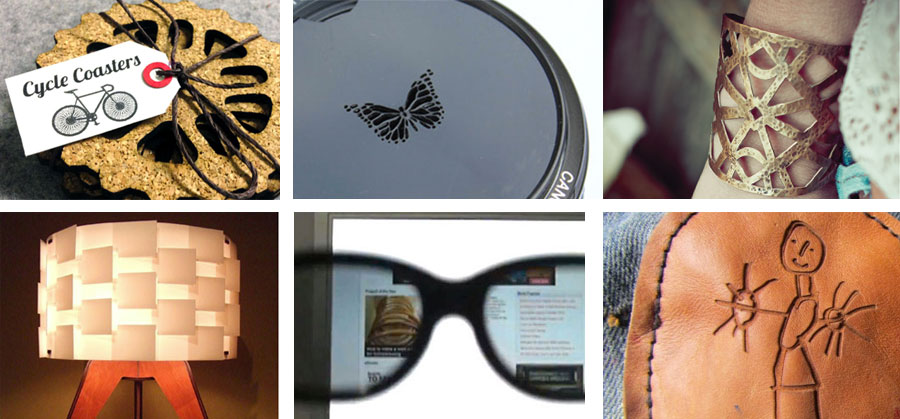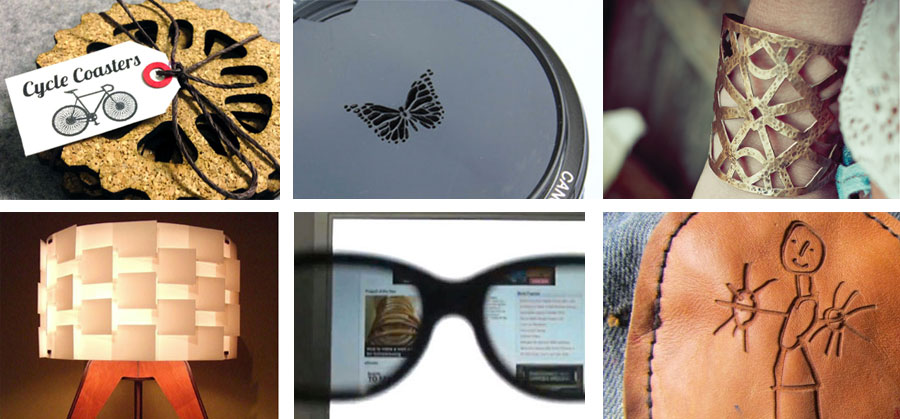 With 80+ materials available in the Ponoko catalouge, it's understandable that a handful of them might fly under the radar. While classics like Bamboo & Walnut MDF might take up the spotlight, the Ponoko materials catalogue is rich with hidden gems.
Join us as we count down the top 10 deep cuts, b-sides, and unsung heroes of the Ponoko materials catalog:
10) Anti-static Acrylic

Any enclosure or insulator has a tendency to build up a static charge when it's moved. If the electronics are assembled in an enclosure and never messed with again, regular acrylic materials are fine.
But if you're moving the electronics around a lot and accessing the internal circuits with test equipment on occasion, static build-up can be a problem for those sensitive electronics. Anti-static acrylic will help keep your electronics development running smoothly, even when software engineers start digging into the hardware.
It also attracts less dust, so your projects will be lookin' clean.
Make something with anti-static acrylic! »
9) Felt – Turquoise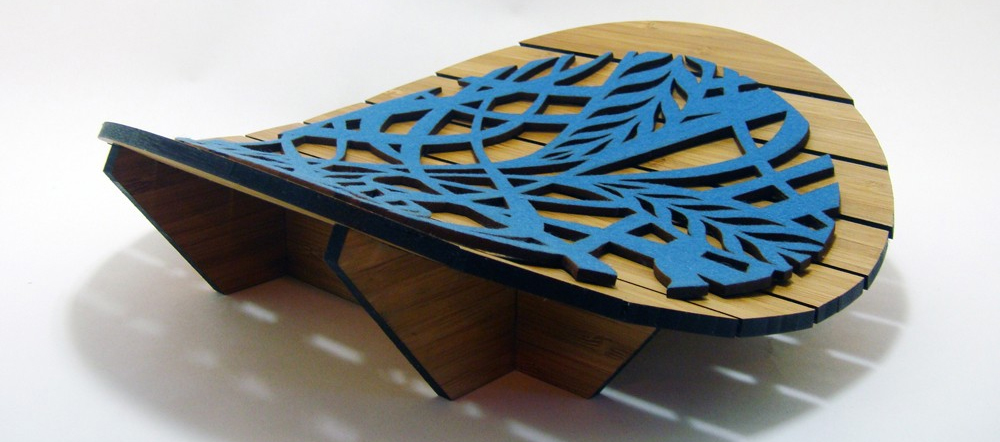 Wool felt is incredibly resilient and retains it's unique properties for decades. It is wear resistant, cuts with a smooth edge that does not fray. The color is vibrant and the fabric is non toxic.
Great for jewelry, coasters, cup cozies, and trivets like the one above from Oryx and Crake Design
Make something with Turquoise Felt! »
8 ) Upholstery Leather – Mocha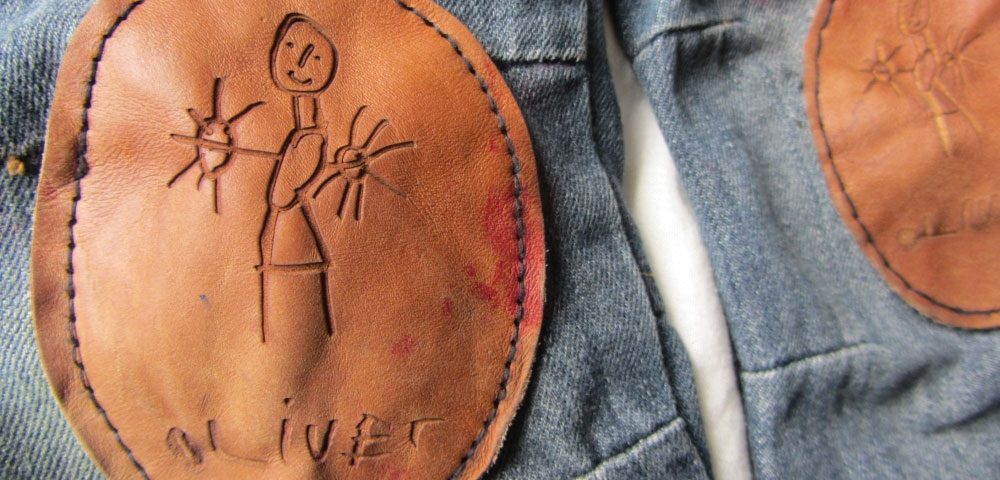 A chocolaty brown colored leather that has a full grain leather finish on one side and a suede like finish on the other.
The 'antique' nature of the finish makes the leather look aged and worn in. This includes 'cracking' in the color and color variation.
This leather is ideal for interior design applications and a favorite choice amongst Interior Designers. Check out this free laser cutting design file for a four piece leather necklace, from Chromatophobic.
Make something with Upholstery Leather! »
7) Polarizing Film – Light gray – 0.75mm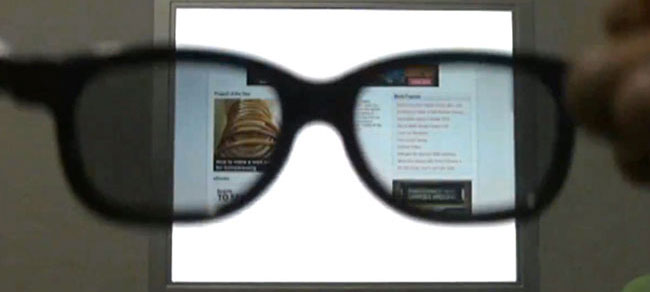 This super thin material has a polarized layer that reduces glare and reflection. It's often used in the making of sunglasses and LCD screens.
Wanna know how polarization works? Check out this Polarization 101.
Make something with Polarizing Film! »
6) Styrene – White

Styrene, or as sometimes it likes to be formally addressed – High Impact Polystyrene Sheet (HIPS) is one of the most ubiquitous plastics around, even though it's too humble for most of us to pay any notice to.
When it comes to laser cutting, fabricating components for model making is where this material truly shines. Prefab laser cut model kits are already available for the likes of railways, trucks, airplanes and buildings. It can be easily bonded to itself with solvents (no heat welding required), and it takes on various paint finishes so can be painted to resemble other materials such as metals or wood. Styrene also thermoforms better than the other plastics, and thinner pieces can be formed to a mold with a hairdryer.
Make something with Styrene! »
4) Metal – Brass

While we talk a lot about laser cutting and 3D printing here at Ponoko, metal cutting and engraving via Photochemical Machining is perhaps the quiet achiever. Taking less of the everyday focus, but (as we can see with the necklaces and cuffs from Raw Elements Jewelry) PCM certainly makes quite an impact from time to time. The Ponoko service is often used for intricate jewellery, and you can learn more about how Photochemical Machining works in our comprehensive overview.
3) PETG

PETG has none of the glamour of acrylic. It doesn't come in bright colours, it doesn't feel substantial, the engraving quality on it isn't amazing. So why bother? PETG is very impact resistant. Unlike acrylic, it won't snap or shatter if you drop it. You can heat form it, you can cold bend it, you can rivet it and most relevantly, of course, you can laser cut it. It is available in conveniently thinner-than-acrylic thicknesses of 0.5mm and upwards. PETG is also recyclable, so it's better than a Hummer. Although that's not saying much.
So what's it good for? The combination of flexibility and durability makes thin PETG a suitable choice for packaging such as the box above from Chris Lee. Joe used this material to design and make a surface protector for a turntable, keeping it free from dirt and scratches. Clear acrylic would be a less suitable choice for this application because it's brittle. Thin PETG is a great material for stencils because its transparency helps with the registration. It is also a perfect choice for flexi-rulers, such as the surfboard-shaping template above from YakasDesign.
2) Cork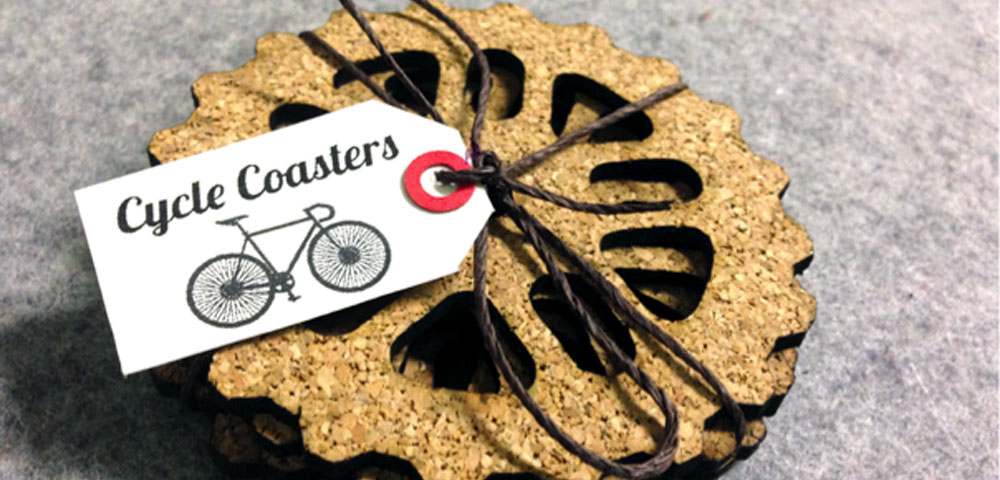 Cork is light weight, soft, compressible, and naturally rot and fire resistant. It floats too. But best of all, it's a renewable resource — the cork bark can be 'stripped' off allowing new bark to grow in its place without killing or damaging the trees.
You can check out all of corks fantastic qualities first hand by ordering a Cork sample for just $2.50.
For making stuff out of Cork, material sheets start at just $4 for a P1 size.
1) Delrin – Black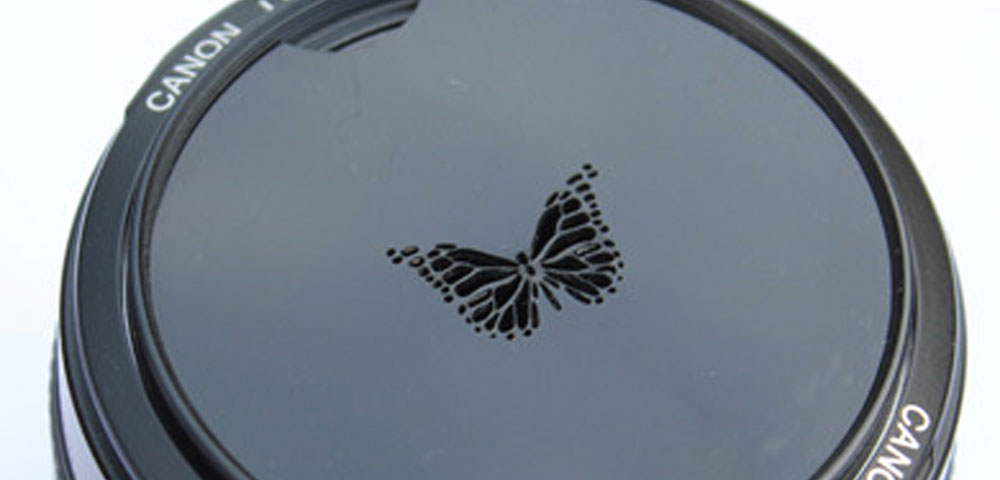 Rounding out our top 10 is Delrin. While it may not have the same polish and shine as it's acrylic cousins, but what it lacks in appearance it more than makes up for in strength & durability.
Delrin possesses high tensile strength, creep resistance and toughness. It also exhibits low moisture absorption. It is chemically resistant to hydrocarbons, solvents and neutral chemicals. These properties along with its fatigue endurance make Delrin ideal for any application where durability is a must, like these QuadCopter kits from FPVmanuals, or these Custom Bokeh Filter Kits from AmericanSumo.