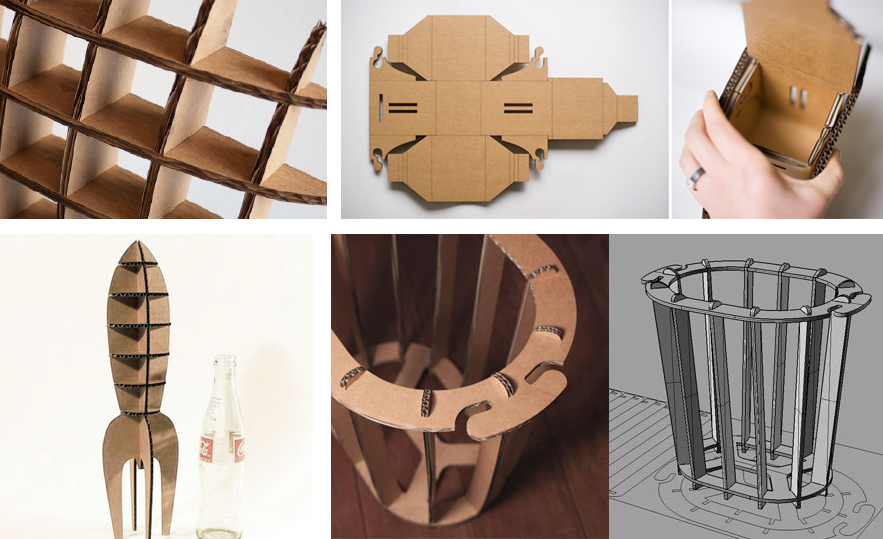 Join us as we look back at the materials that hit it big in 2014.
The Ponoko Materials Catalog offers a wide variety of high quality materials for laser cutting. From those awesome new Premium materials down to plain old (but ever-so-useful) cardboard, there is a material option for every making scenario.
Join us as we take a look at the 10 most popular materials from 2014:
#10) Corrugated Cardboard – Double Layer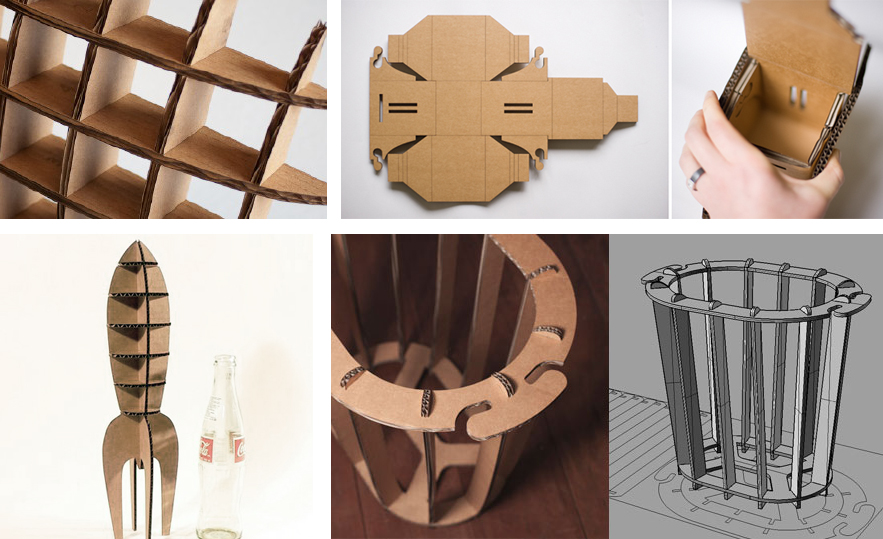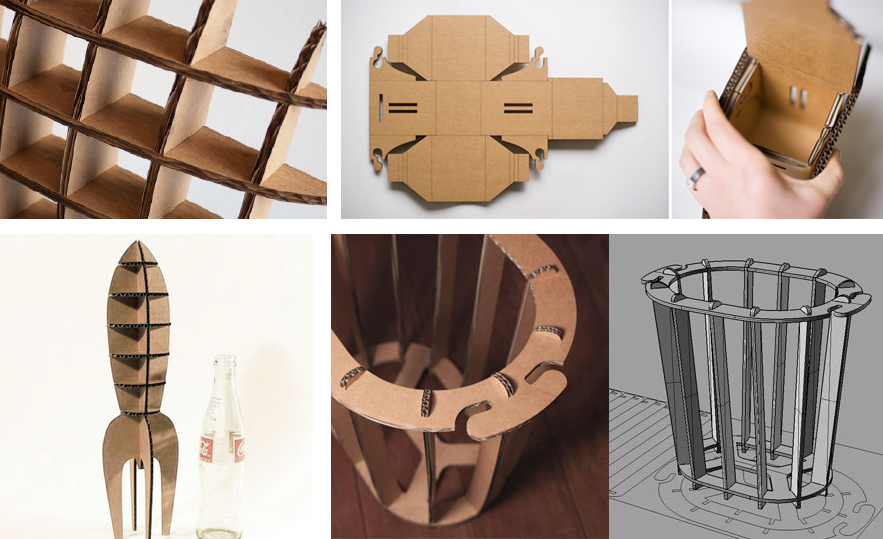 We start out countdown with one of our less glamorous materials: cardboard. Cardboard is a great material for prototyping your design and making it in another material later. But that doesn't mean you can't use cardboard in a final product. Check out these 20 inspirational designs made from good old fashioned recyclable cardboard.
Make something with cardboard! »
#9) Acrylic – White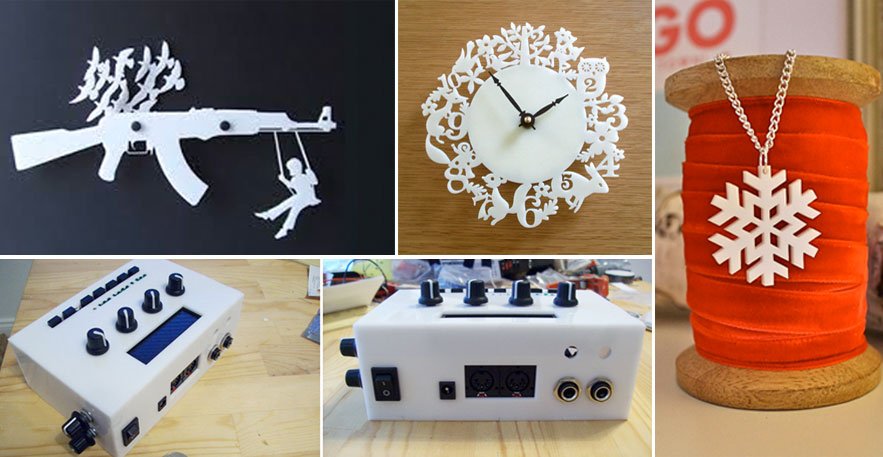 White acrylic is one of Ponoko's most versatile materials. To get an idea of the two opposite sides of the spectrum check out these polar bear snowflake ornaments from PepperSprouts, or this Synthesizer Enclosure from Glitched.
Make something with white acrylic! »

#8) Bamboo – Blonde – 2.7 mm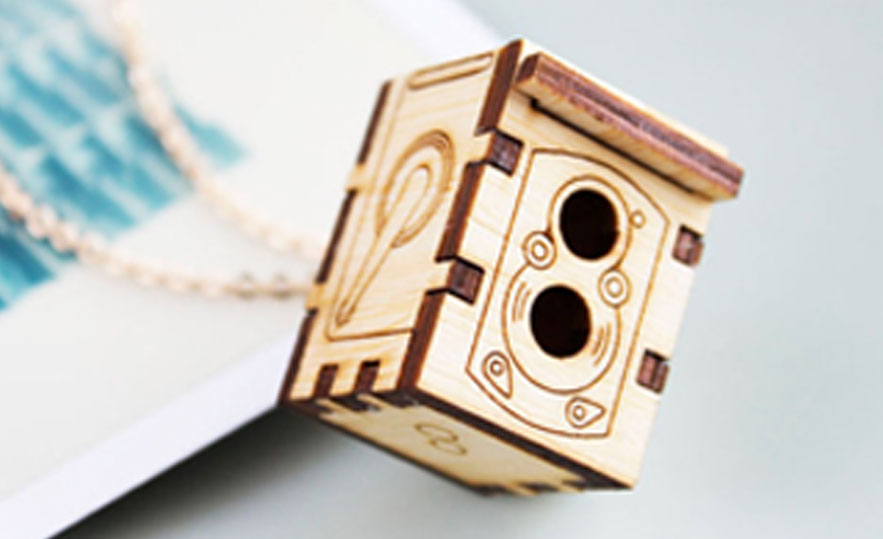 The thin, durable plywood can be cut to a fine detail and is perfect for jewellery making. Blonde bamboo's prominent grain and bright hues make it stand out from a myriad of other plywoods and timber laminates. Many jewelry makers work with this material almost exclusively.
Daphne Olive makes nature inspired pendants and brooches in stainless steel, silver and bamboo. Iluxo uses 3mm Blond Bamboo for their locket replica of a Rolleiflex, a type of twin-lens reflex camera (pictured above). The Harbinger Co is also a big fan of the ply.
Make something with blonde bamboo! »
#7) Birch – Veneer Core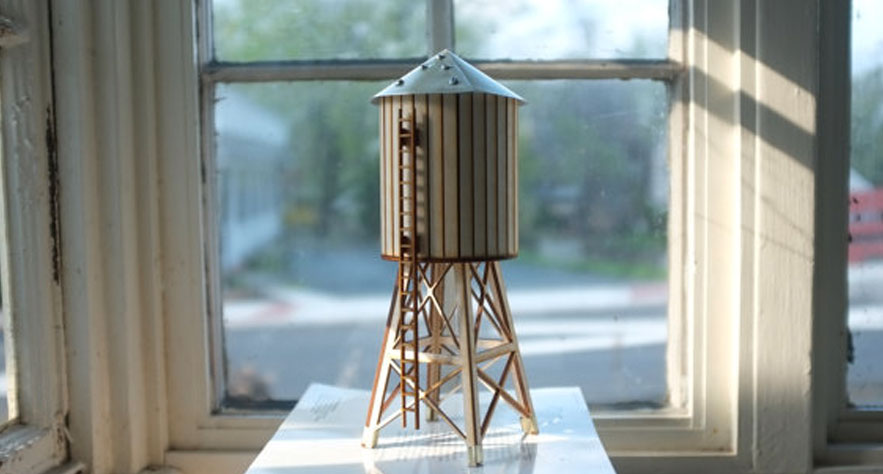 Birch ply is made from laminations of birch veneer. It is light but strong, among the strongest and most dimensionally-stable plywoods. To see birch in action, check out these lighted houses, little forests & other handmade goods from 2of2.
#6) Bamboo – Amber 6.7mm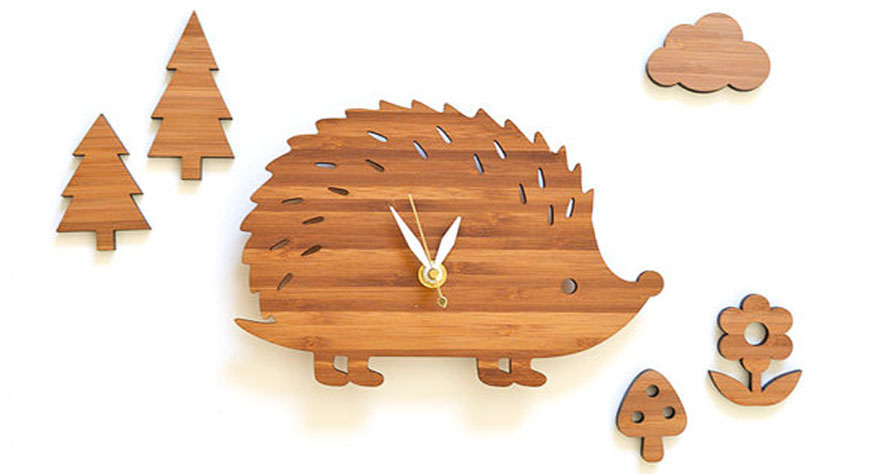 In addition to lamps, sushi boards & knitting gauges one of the most popular applications for the thicker bamboo is clocks.
Serious clocks, fun clocks, wall clocks, table clocks….  You get the idea.  There's the interlocking Hex Clock from Random Walk Design Lab, which can be either free standing or wall mounted.  And there can be no talk of clocks without mentioning DecoyLab's impressive range.
Make something with 6.7mm bamboo! »
#5) Acrylic – Matte Black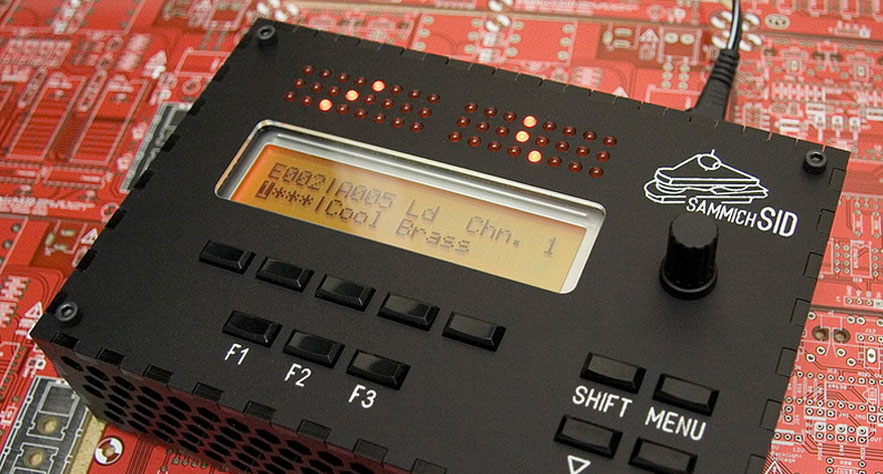 Matte Acrylic is textured on the top surface, and glossy (like the regular acrylic) on the back. Matte black is unique in the way it handles engraving – raster fills turn up white on the matte surface, making this material perfect for DIY electronic projects like this MIDI Synthesizer Enclosure from Jason Williams.
Make something with matte acrylic! »
#4) Walnut Veneer MDF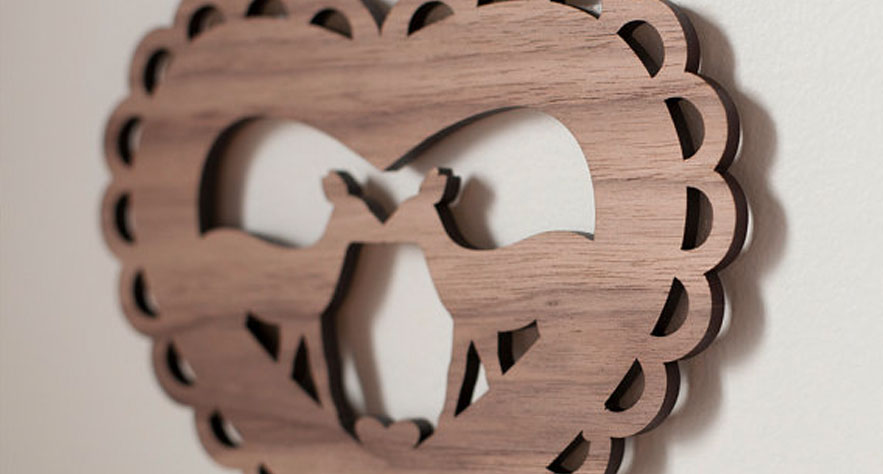 The practical and aesthetic properties of veneer MDF make is an ideal material choice for display design and furniture.  Colin Francis uses MDF to make engraved wineracks and similarly planar flat-pack Test Tubed vases.  The Hands shelf is by Studio Wun and is available in various finishes.
PepperSprouts shows off the amazing grain of Walnut MDF with their woodland Valentine Deer wall art (pictured above).
Make something with walnut veneer! »
#3) Acrylic – Clear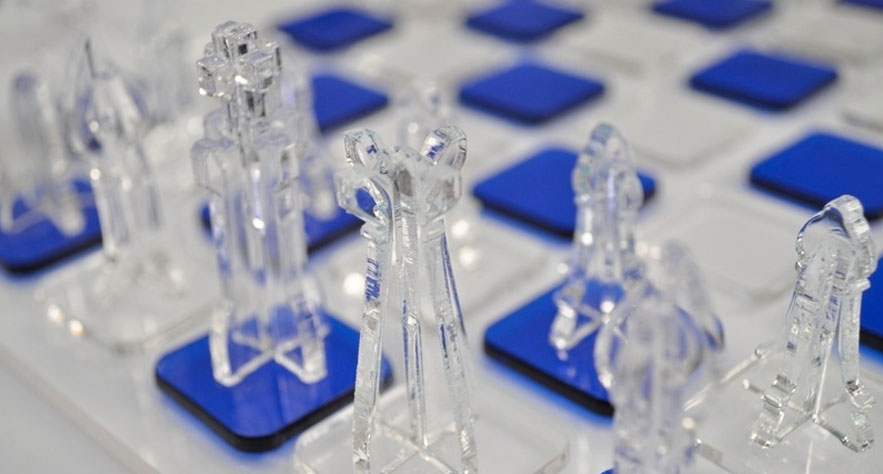 It doesn't get much more versatile than this. Clear acrylic is used in everything from large scale spirographs to costume prop glasses.
One product we saw really take off in 2014 were these DIY Bow Tie Templates from Jay Thomson.
Make something with walnut clear acrylic! »
#2) Amber Bamboo – 3.0mm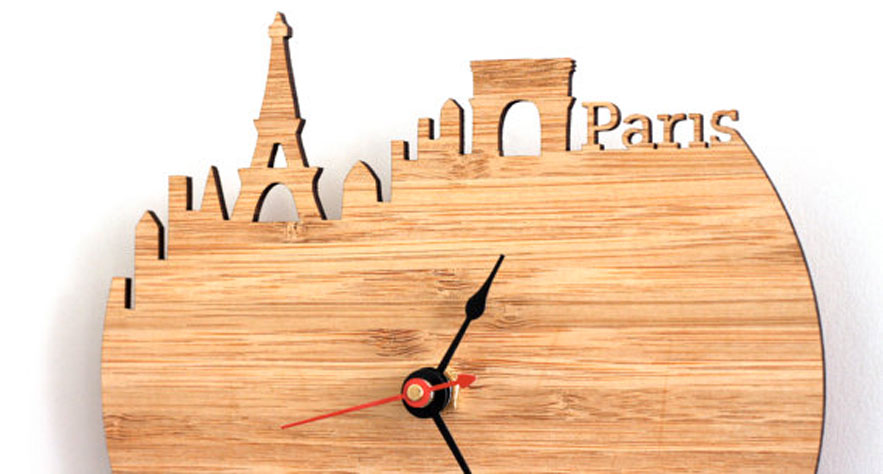 The thin, durable plywood can be cut to a fine detail and engraves beautifully. Because it's thin, this plywood is fast, and therefore cheap, to cut. This makes it an excellent choice for little projects that don't want to look like a cheap prototype.
These immensely popular city clocks from iluxo are made from none other than 3.0mm amber bamboo (pictured above).
In the case of these pocket sized robots by Junichi Tsuneoka, bamboo is not only a practical choice, but also a semantic one, as it helps express the designs' Japanese influence.
Make something with 3.0mm bamboo! »
#1) Acrylic – Black – 3.0 mm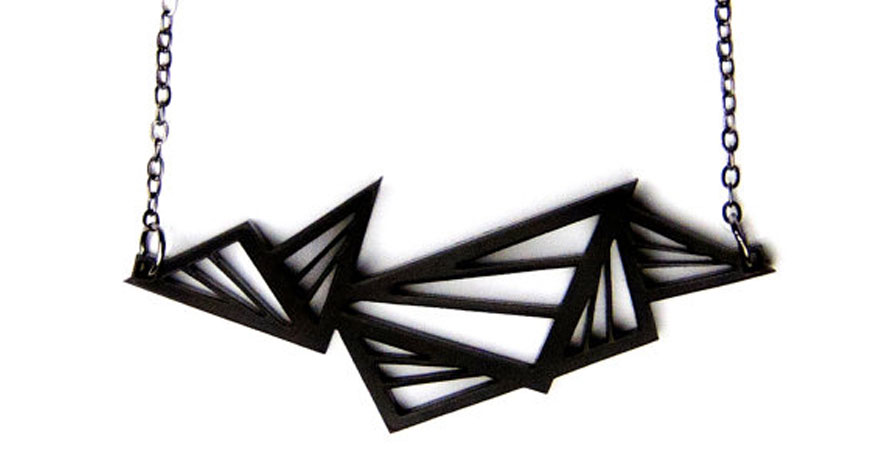 Everything from wedding cake toppers to algorithm-generated necklaces, there isn't much black acrylic can't do.
Simple, elegant and affordable, our 3mm black acrylic rounds out 2014's top ten.
Make something with black acrylic! »