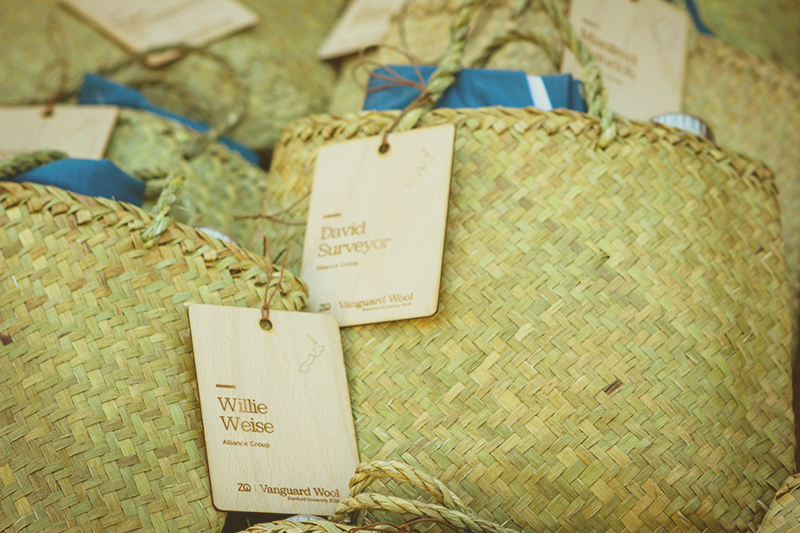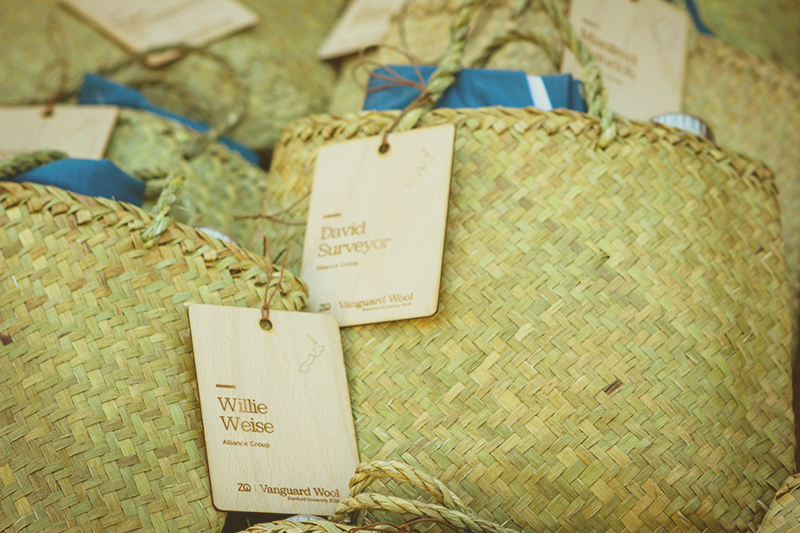 ZQ Merino Designed Event Badges To Align With Their Values—While Making A Statement
When the New Zealand Merino Company launched ZQ Merino in 2007, the bar was set high. As the world's first ethical wool brand, ZQ provides a marque of integrity for growers committed to the cessation of mulesing, animal welfare, fiber quality, environmental sustainability and social responsibility.
So when the company hosted ZQ Vanguard Wool, a week-long event at Stanford University that brought together many representatives of the company's value chain and customers in one place to look at the future of the natural fiber industry and establish collaborations and alignments, not just any name badge would do.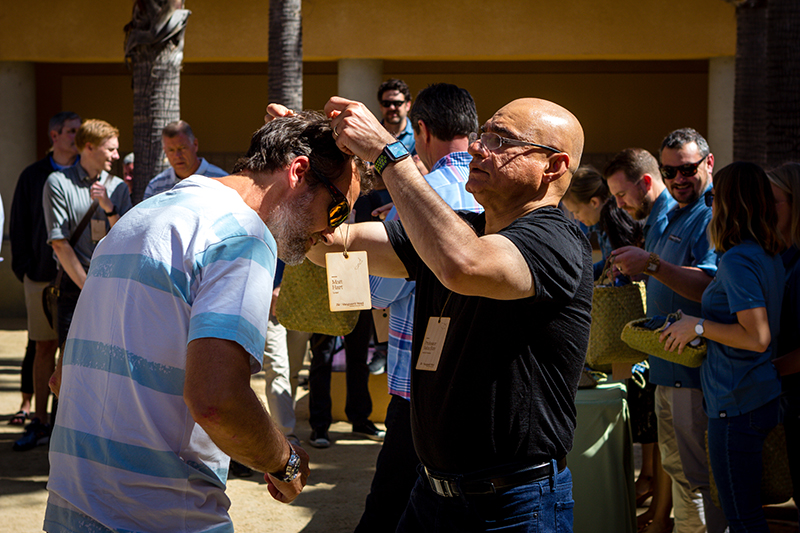 Not only did event attendees need admittance credentials, but these event badges must also align with ZQs corporate values. Traditional event badges—paper name tags housed in plastic sleeves attached to lanyards made from synthetic materials—wouldn't work. That's when Julia King began looking for alternatives.
"As part of my creative role, we work on a large variety of print, product, physical and digital projects," she says. "We wanted to look for ways to ensure the week had a wow factor and that we stood out while using natural products."
To meet the design requirements and have the right aesthetics, Julia chose to laser cut the badges from technoply beech wood. "We care about the environment and like to work with natural products," she says. "We also wanted ensure the event badges looked great and were easily readable, all while staying away from plastic materials. The technoply beech wood was a natural alternative, and we were able to get great precision and consistency with this product without it being bulky."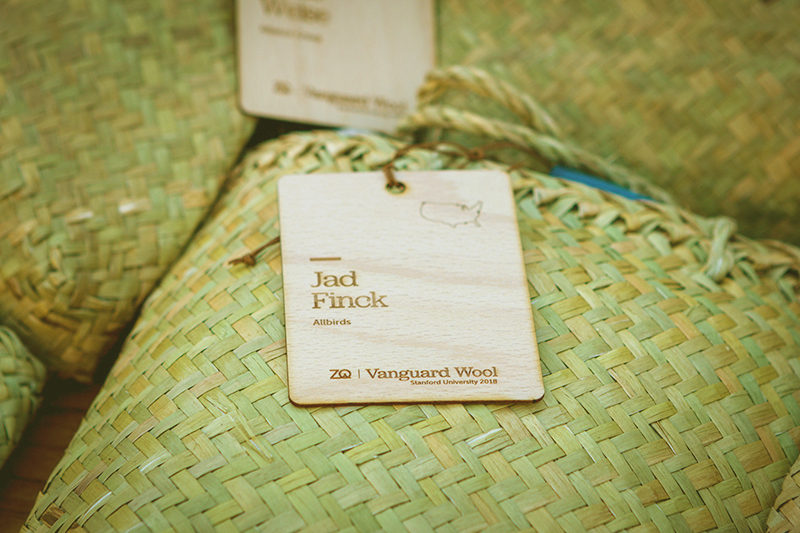 The design was intentionally kept simple with "just the right amount of nothing" as Julia says. The upper right hand corner contains a line drawing of the attendee's country of origin. Centered vertically on the left side is the person's name and company. And centered horizontally along the bottom edge is the event logo. The result is a modern event badge that combines the warmth of the wood with sleek design. Not only does keeping the design minimal look great, it's also a clever way to reduce making costs. Smart!
Working With Ponoko
After finding Ponoko via Google, Julia was attracted to the easy quoting and ordering system, and the no-minimum-order-size was plus.
"We use design thinking a lot in our creative process, so we are constantly looking for better ways of doing things and like to prototype, prototype, prototype," Julia explains. "The instant quoting was great, and we were able to order a quick prototype to establish material and quality. We chose Ponoko because of better material choices, better consistency and precision/quality of the laser cutting. Quick turn around times and being able to control whole process as a designer was perfect for us."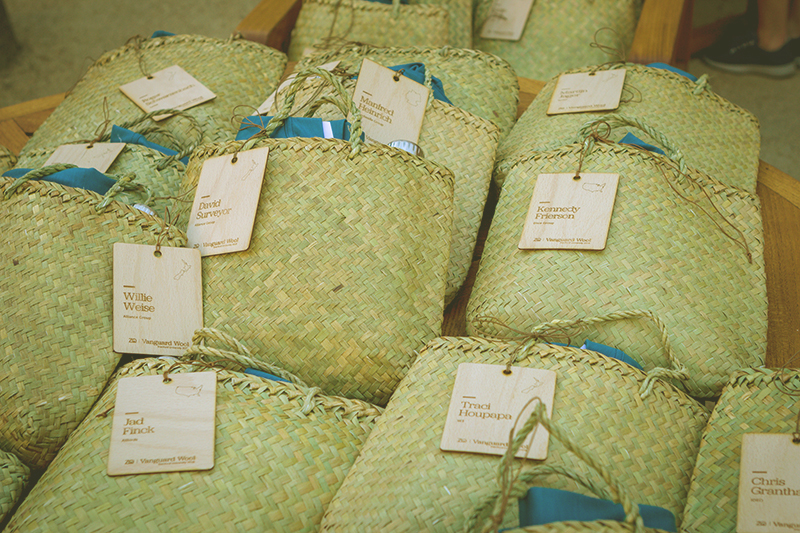 And while there was a little bump in the road at the beginning when the Ponoko website was on the fritz, a making voucher and lots of follow up kept Julia's time-sensitive project on track. "This led to fantastic, more personal customer service relationship that carried on throughout the rest of the ongoing project," she says.
Setting New Standards
As a wool marketing company, ZQ connects growers to global brands to establish long-term relationships and sustainable pricing and supply. During the ZQ Vanguard Wool event, the company looked at disruption, technology and the role of future consumers.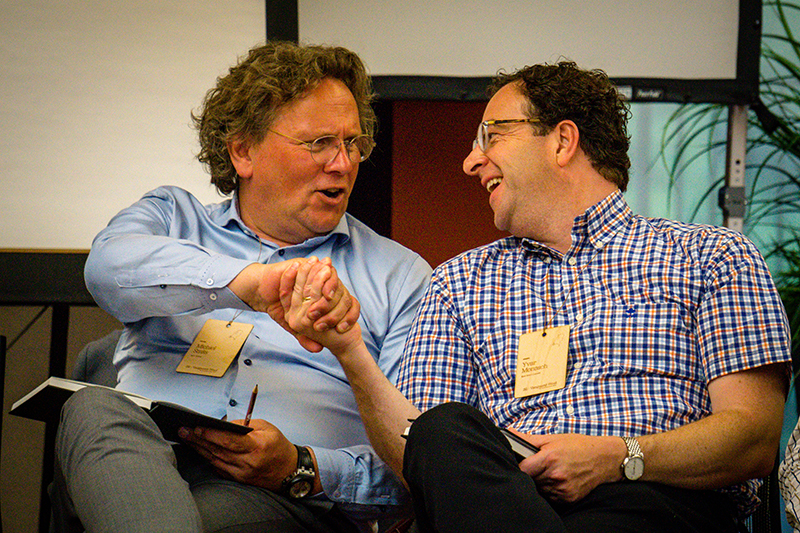 "An overarching theme was where our industry sits in the global plastic crisis and how we can provide a natural solution in new markets, for new users and new uses for wool as the world transitions away from fossil fuel fibers," Julia says. "The week-long program included many Stanford faculty and guest speakers who were applying theory in their business or had been affected by or changed their businesses to avoid disruption in our changing world. It was seemingly a relative first for Stanford University to have such global representation of an entire industry value chain, so it was incredibly beneficial to get alignment at a time where there is incredible opportunity but also major threats to a natural animal produced fiber."
To learn more about ZQ Merino and how they are revolutionizing the wool industry and shaping the future of farming, visit the website and follow them on Twitter.