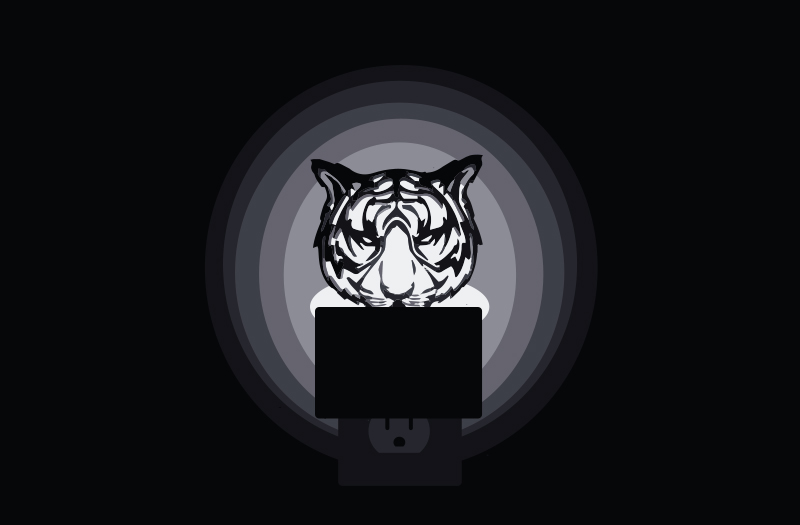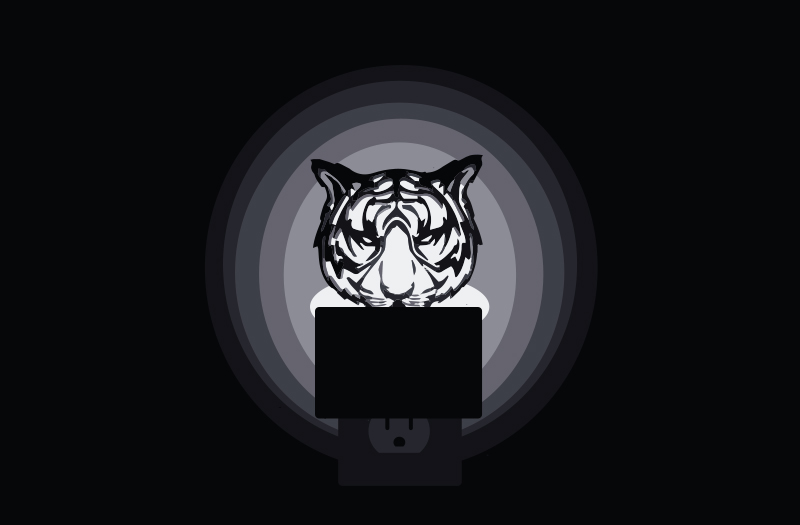 Why Five Engineers Chose Laser Cutting To Bring Their Bright Ideas To Life
Laser cutting is ideal for engineering projects because there's no minimum quantity and it's relatively inexpensive when compared to 3D printing and injection molding, for example. Additionally, electronics projects often require precision cuts for knobs and buttons, and laser cutting can deliver this kind of accuracy. And since the laser works off a digital file, you can achieve a level of consistency whether you're making one or 1,000 parts.
To get a sense of what kind of electronics projects can be made, we spoke with five of our engineer customers to see what they were making and why laser cutting was right for them. Here's what they had to say:
RobG
Whether in a retro wooden case or a sleek modern enclosure, Nixie clocks are cool. RobG opted for the latter, using laser cut clear acrylic for mounting the Nixie components and letting all of that electronic goodness shine through.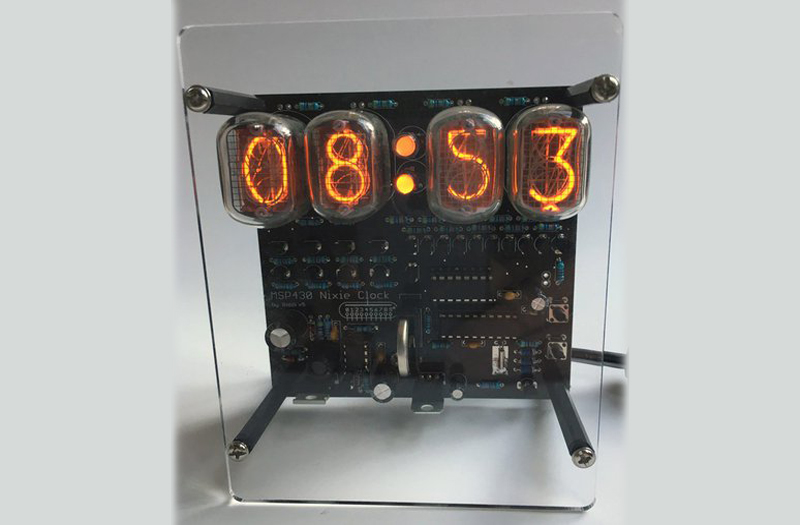 Why did laser cutting work for this application? The design is a really easy way to use laser cut parts. Notice there are two simple pieces, a front and a back. There are no sides because this is a tabletop clock, so it doesn't need as much coverage as electronics that are regularly transported. All of this means a fast cutting time that's oh-so cost effective, which is an important consideration if you're creating a product to sell.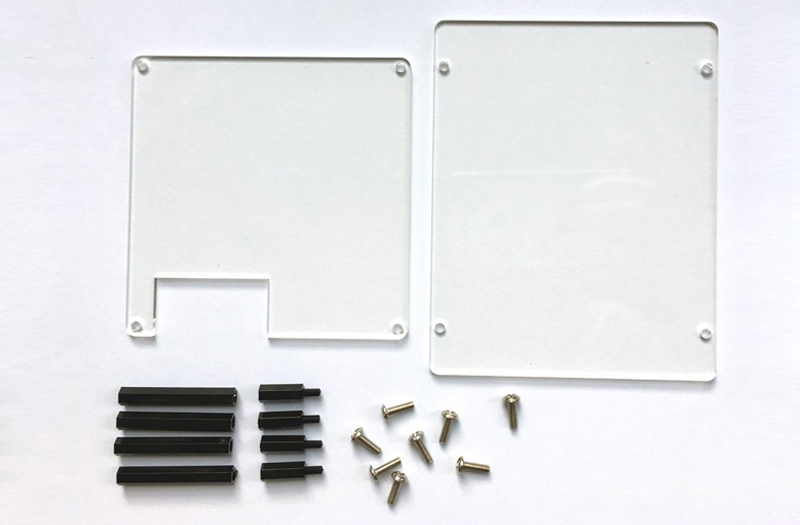 For more information on this simple Nixie clock, visit RobG's Tindie store.
Jakob Griffith
For as long as he can remember, Jakob Griffith has always been one to tinker. As a programmer both at work and at home, that's no surprise.
"But it wasn't until about four years ago when I moved out to the Pacific Northwest, joined some hacker spaces and found Ponoko that I really got down to making," he says. "Around the holiday season each year, I take a break from code to do some form of hardware design. It gives me a chance to actually build something physical, and I usually end up making a bunch of that something as gifts for friends and family."
His most recent project is a set of simple plug in nightlights, where he created everything from the design of the printed circuit boards to the artwork etched in the acrylic and the final assembly. Each one has a custom look that represents the friend who received it as a gift.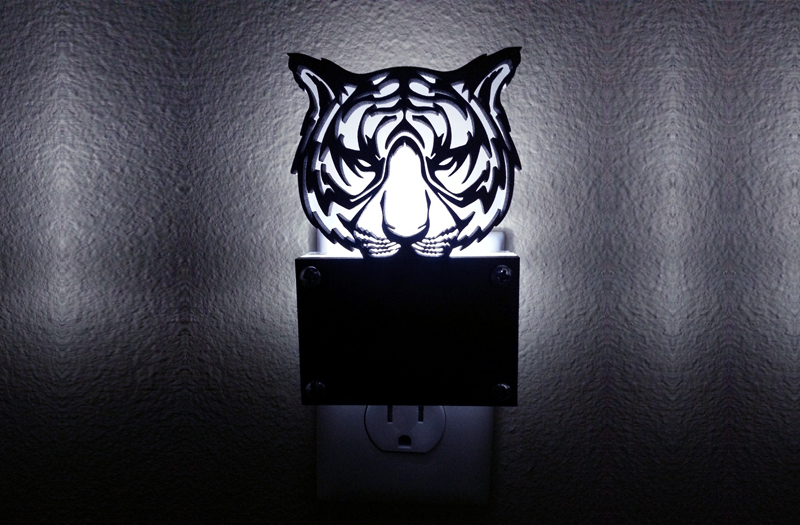 How did Jakob know laser cutting was the right manufacturing method for his project? "The nightlights were actually designed with laser cutting in mind rather than the other way around," he says. "The artwork and characters that end up at the top of each nightlight are way too detailed for me to spend hours using scroll saw. And while 3D printing and other processes might work, they're not really reliable or accurate enough for this use."
Elliot Buller
Founded by Elliot Buller, Tiny Labs was built around one passion: Create practical and technical solutions that help democratize electronics. Elliot and his team build solutions that make life easier for developers and that make life more convenient for consumers.
Tiny Labs approach is all about bridging the gap between industrial-scale electronic development and maker-scale development. All projects (consumer or industry facing) are built around an open-source ideology and a desire to only work on solutions that can have open-source offshoots and benefit the community at large.
For the past eight years, Elliot has been designing PCBs and products, but coming up with a fixture for programming and testing was a continued pain point after the PCB design was done. So he set out to create a solution.
OpenFixture is an open-source, parametric fixturing system for engineers and makers who design their own PCBs. Users can upload PCB designs to the online generator where it will output a DXF file that can then be used for laser cutting.
Here's an example fixture in digital form: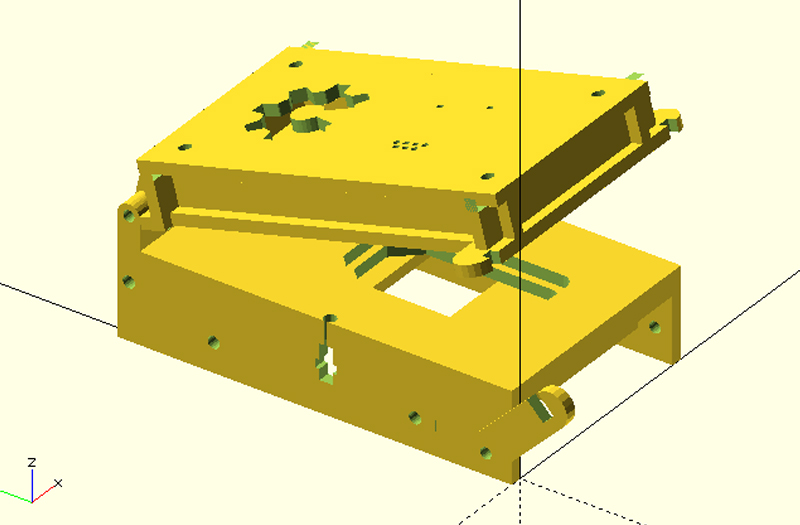 From the above rendering, these laser cut parts were manufactured: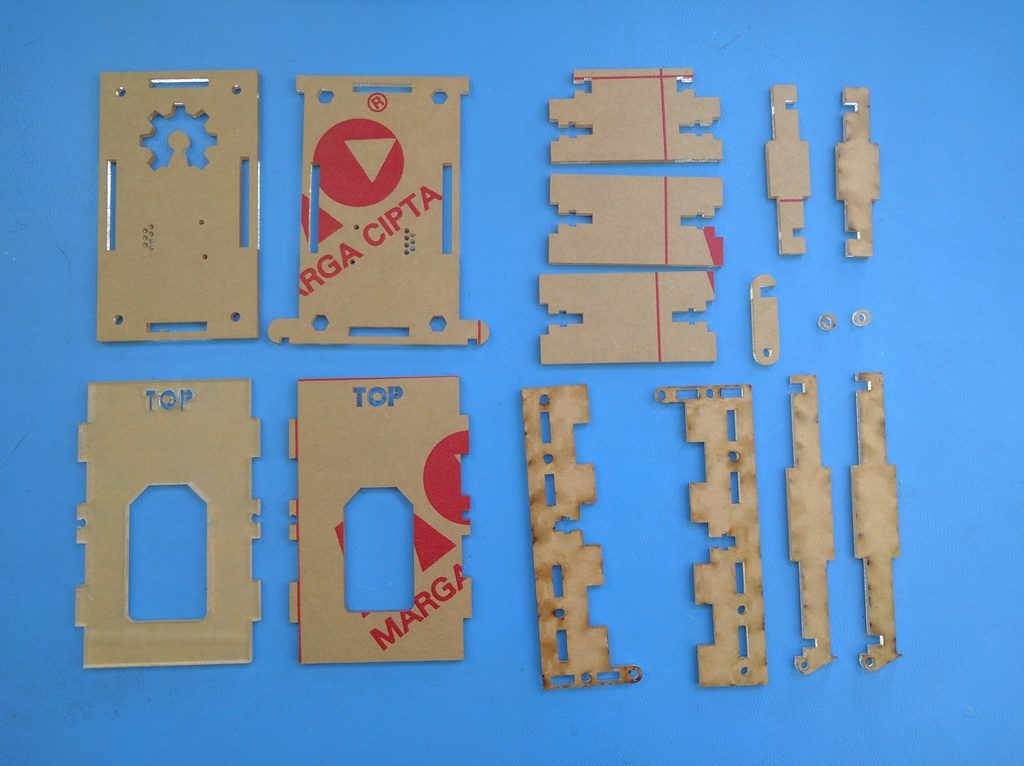 And here's the completed project: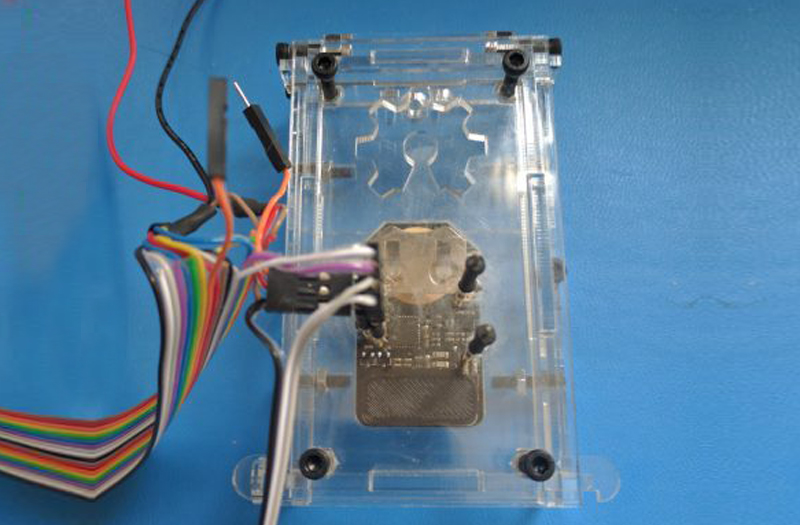 When creating any kind of electronics enclosure, laser cutting is ideal because you can customize the design to conform to the size and shape of the components while also having a way to secure the electronics and provide access to any applicable sensors and power.
To learn more about OpenFixture and the other projects Tiny Labs is developing, click here.
Dave Anders
A far cry from today's ultra-light and mega-powered PCs and Macbooks, the Harwell WITCH is an icon in computing history. Weighing in at 2.5 metric tons, the Harwell computer was built and used at the Atomic Energy Research Establishment in Harwell, Oxfordshire, England. Construction began in 1949 with the machine becoming operational in 1951. It was used in Harwell until 1957 when it found a new home at Wolverhampton University and was renamed Wolverhampton Instrument for Teaching Computing from Harwell (WITCH).
Since the 1970s, the WITCH has spent its time in museums, currently residing at the National Museum of Computing at Bletchley Park. Which brings us to today and a really cool project Dave Anders is working on: Recreating the Harwell WITCH computer with modern components.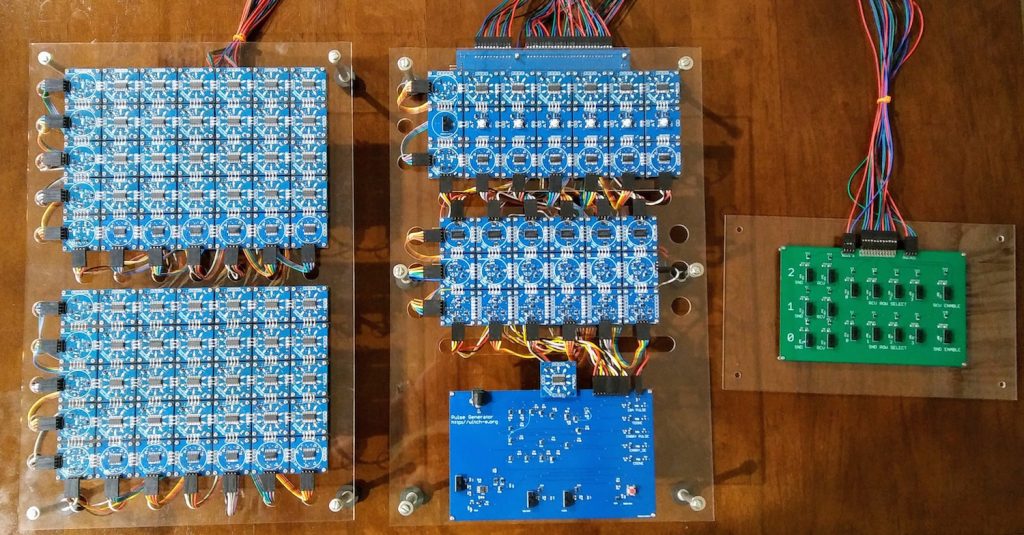 The WITCH-E project attempts to study the engineering aspects of the Harwell WITCH and exploit its educational value. As part of the project, Dave and his team aim to accumulate educational materials in the form of videos, literature and tools, such as WITCH-E emulator and WITCH-E replica, so that the core technology behind the WITCH can be highlighted as one of the milestones in computing history that led to many of the fundamental concepts used in modern computer systems.
During prototyping, it's easy to see why Dave chose laser cutting for this stage of the game: It's possible to make many iterations of custom designs relatively inexpensively. Plus, it's important to have a precise layout onto which the electronics can be mounted, and laser cutting delivers this precision consistently board after board.
For more on the WITCH-E project, click here.
Nathan Walker
An electrical engineering student and a musician, Nathan Walker loves building devices that make music performance and recording easier.
"When I started having problems on stage that I couldn't buy solutions to, I started looking for options," he says. "I want my setup (whether I'm playing keys, electric, bass or acoustic guitar) to be simple and high quality, so while I'm playing I can focus on the music and it will still sound great."
The solution was a full-fledged, headless linux box with a DAW that runs as soon as you turn it on. "The idea is you plug in any old keyboard with either USB or traditional MIDI output, and you have instant access to great synths and piano sounds," he explains. "The faders and knobs can be mapped to control anything in your DAW, so the functionality can change quite a lot. You can plug in a monitor, keyboard and mouse to configure the DAW session the way you want, then take the box to your show and power it up just by itself. The settings will be saved and ready to go."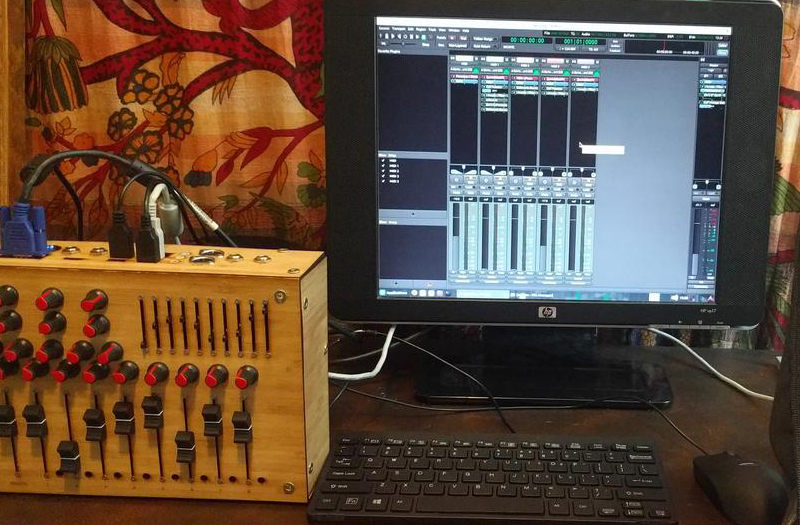 Here's a close-up view: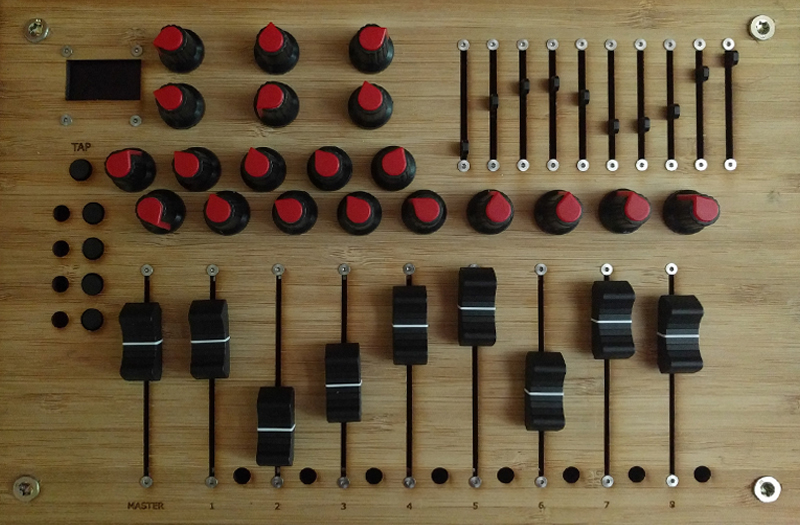 Why did Nathan use laser cutting for his project? "I needed a lot of fine details," he says. "I was installing faders, knobs and buttons, and I wanted them to fit perfectly through the holes I needed to make. The precision of laser cutting is the next best thing to an injection mold, but for a variety of materials and at a lower cost."
For even more electronics inspiration, check out 50 Laser Cut Engineering Projects To Build A Business On.