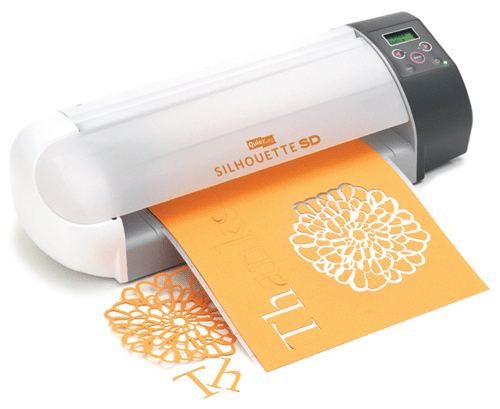 Quickly and easily make paper prototypes with a CNC paper cutter.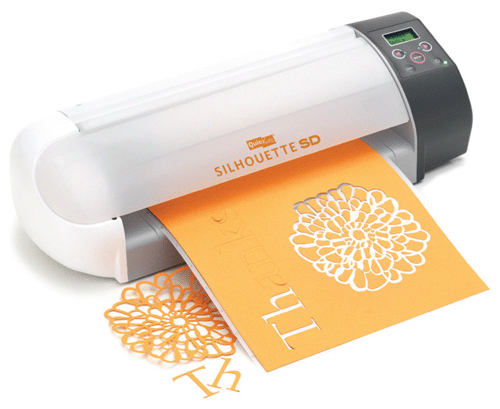 Everyone who uses laser cutting for projects eventually encounters the same problem. You carefully double check your files, making sure that all the measurements are just right, send them to the cutter, get back the cut pieces, assemble the project . . . oops. Something isn't right. Now you have to fix the files, send them back to the cutter, and wait.
Making prototypes can drastically reduce how often this sort of thing happens. For simple projects cutting out paper or cardboard with an X-ACTO works just fine, but this can be aggravating for more complicated project.
I came across a handy little device for automatically making paper prototypes while researching the Sketch Chair post. Unlike a laser cutter, these home-grade CNC paper cutters are affordable for someone in a home workshop with prices from only $250 up to around $1200. They use digital vector files like a laser cutter, but instead of a laser they use a small blade to cut the material. While they only cut materials like paper, card stock, or vinyl, they would still vastly simplify the process of making prototypes and models.
Read an overview of different types of CNC paper cutters after the jump.
Silhouette SD (picture at top of page)
This is a basic, inexpensive model made by Graphtec. (Note: This model appears to be a new version of the basic CraftRobo.)
Maximum cutting width: 7.75″
Maximum blade pressure: 230 grams
Materials: paper, cardstock, vinyl etc.
Price: $250-$300 depending on source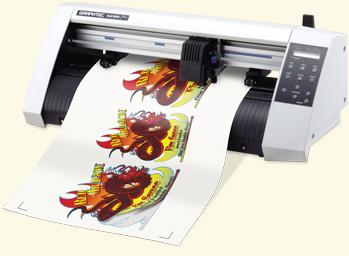 This is a more powerful model by Graphtec.
Maximum cutting width: 15″
Maximum blade pressure: 300 grams
Materials: paper, cardstock, vinyl etc.
Price: $1000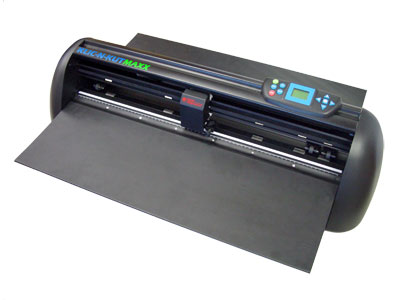 This company offers three different models with different cutting widths.
Maximum cutting width: 13″-24″ depending on model
Maximum blade pressure: 950 grams
Materials: most paper, cardstock, posterboard, fabric, vinyl, etc.
Price: $600-$1200 depending on model
Here's a video of a Klic-N-Kut in action:
For more detailed information on these CNC paper cutters and more here's a handy chart. To purchase a paper CNC try Paperthreads or the manufacturers' sites. From what I can gather, these machines are primarily sold for scrapbooking, so the websites that sell them tend to be scrabooking-oriented.
And of course, once your prototypes are just right and you're ready to make your final project, Ponoko Designmake has everything you need.
Via Google