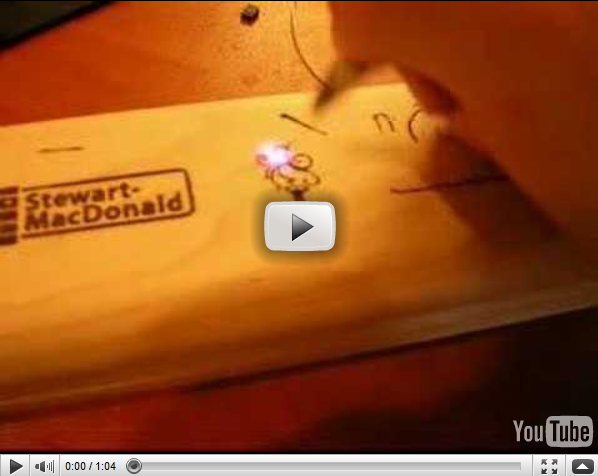 Make a hand held laser powerful enough to burn most materials.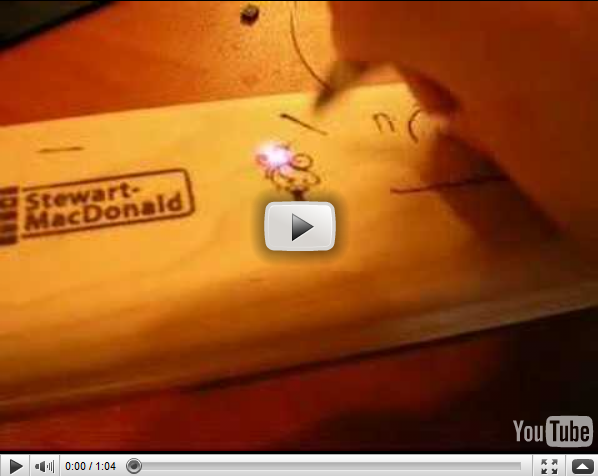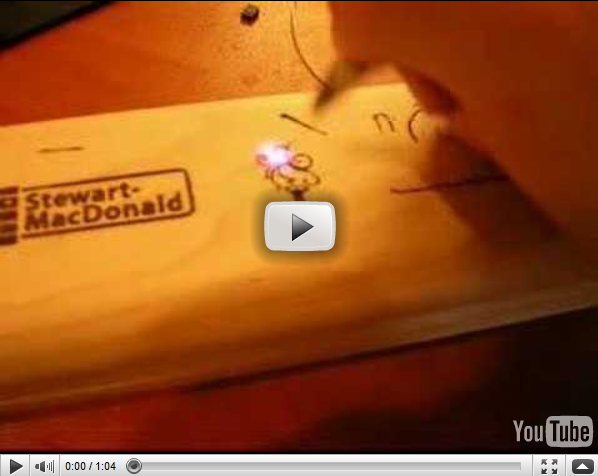 (Click on the image and a new window will open with the video.)
Instructables user ramanff posted directions on how to make a laser wood burning pen with a high powered diode, some fiber optics, and a mechanical pencil. This is essentially a hand held laser engraver that can be used on most materials like leather, wood, and felt. Check out the complete set of instructions and make your own!
This could be used with laser cut parts from Ponoko Make for custom-engraved products with a distinctive hand-drawn look. If you want to try your hand at making a CNC mill, try our earlier post.
Via Make