Ponoko-made project by Garland West
Ever wondered what it's like to get a shipment from Ponoko? The video shows Garland West, an artist/crafter outside of Charlotte NC, unboxing her recent lasercut order featuring a variety of materials and sheet sizes.
You can see her peeling the protective paper and popping out her designs including bamboo business cards, acrylic jewelry, and a big red octopus.
"A lot of the items you see in the unboxing video are pledge rewards for my Kickstarter project," she says.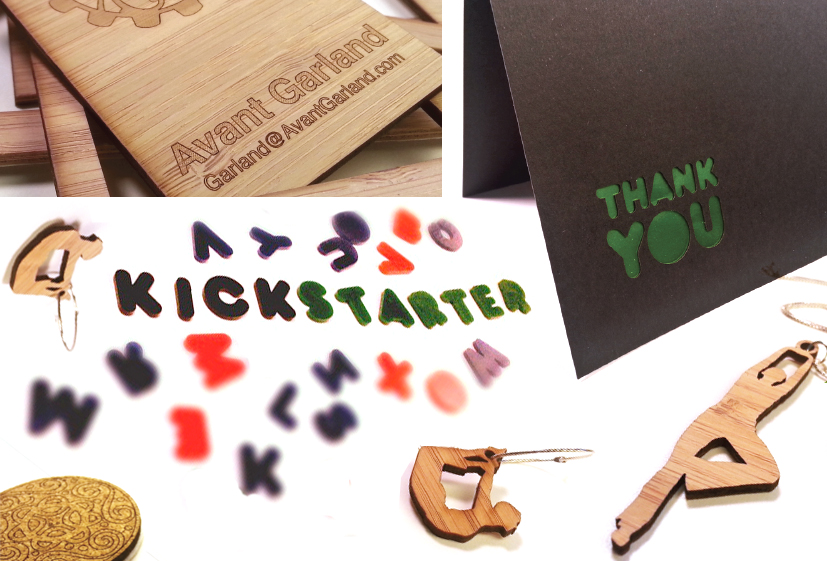 "I made thank you cards from cardstock, yoga pose jewelry from bamboo, and coasters out of cork." And the octopus? "Oh, that's not a reward. It's a 'clocktopus' project I'm working on."