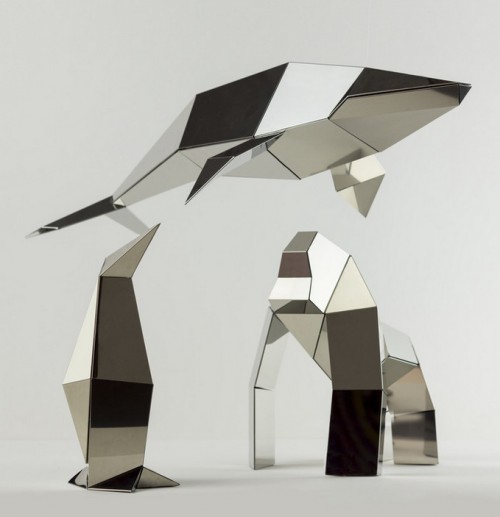 POLIGON Sculpture Shows What's Possible With Ponoko's Metal Etching Service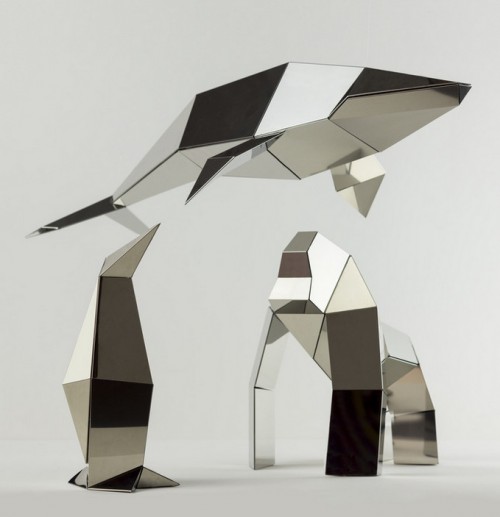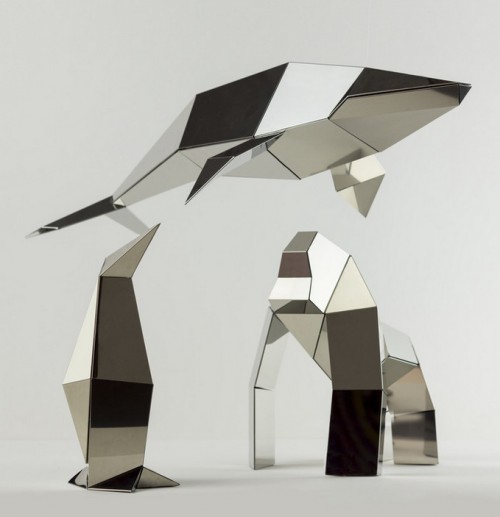 Unfolding into the mailboxes of many backers, the latest runaway success from Kickstarter features these elegant and refined sculptures by Poligon.
At the time of writing, pledges for the faceted brass and stainless steel creatures are about to eclipse 300% beyond the modest Kickstarter funding goal. Produced using a metal cutting and engraving process called PCM (Photochemical Machining), the clean lines and precise folds of these user-assembled sculptures have a striking visual presence and it's easy to see why everybody wants one!
"We fell in love with the process because it doesn't require hugely expensive tooling but gives highly accurate results with beautiful metals. It really has freed our creative thinking and these sculptures are just the beginning!" – Poligon
While we talk a lot about laser cutting and 3D printing here at Ponoko, metal cutting and engraving via Photochemical Machining is perhaps the quiet achiever. Taking less of the everyday focus, but (as we can see with the sculptures from Poligon) PCM certainly makes quite an impact from time to time. The Ponoko service is often used for intricate jewellery, and you can learn more about how Photochemical Machining works in our comprehensive overview.
Rodrigo and Matthew from Poligon had their own extensive experience in modelling and production to draw on, and the success of their Kickstarter campaign is well deserved. If you are inspired by this to give PCM a go yourself, then Ponoko has all your needs covered from laser cut card prototypes through to finely etched products in brass, copper and stainless steel.
Other Kickstarter projects that have used Ponoko's services and exceeded expectations include the wildly successful Game Frame (1,031% over goal), the LittleRP affordable resin 3D printer (475% over goal), and the musical wonder that is Motion Synth (108% over goal).
Support Poligon on Kickstarter
Make your own PCM products with Ponoko