Ponoko-made products by Yvonne Laube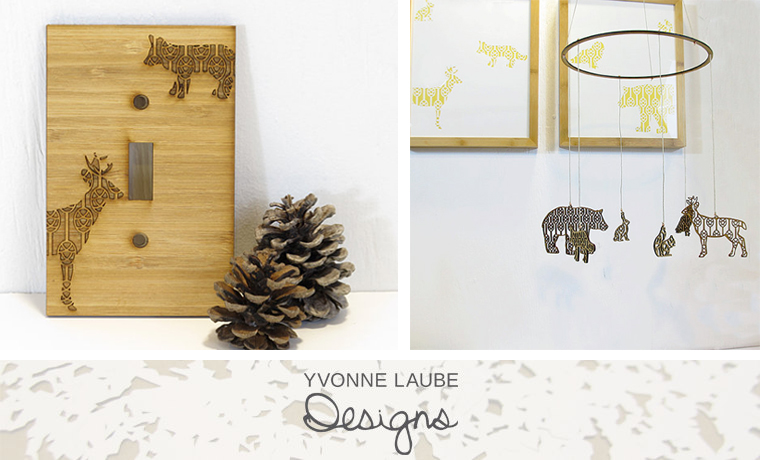 The inspiration for Yvonne Laube's adorable animal mobiles, switch plates, night lights, and holiday ornaments initially came while she was decorating the nursery for her newborn son.
"I was looking for pieces that were clean-lined and both modern and traditional," she says. But when she couldn't find quite what she was looking for, she decided to make her own designs with Ponoko's laser cutting service.
And luckily for her, Yvonne's single entry into last year's YippieYay contest won her the opportunity to try Ponoko free for a whole year.