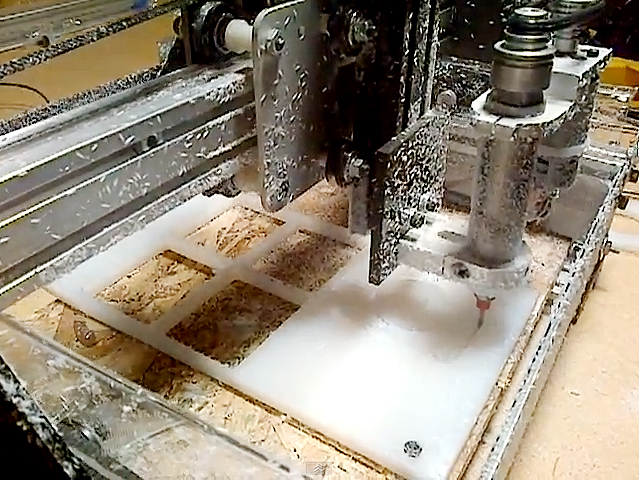 The $300 open hardware CNC machine is here. And it's also a 3D printer!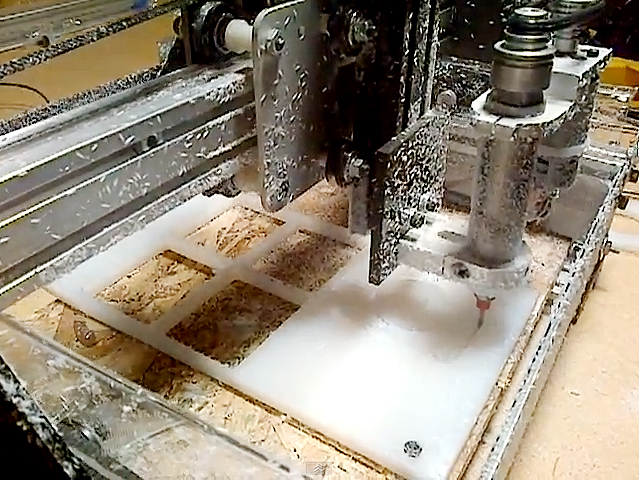 Last summer, Edward Ford announced a Kickstarter campaign to support a project he had been coming back to for years: the most affordable desktop CNC machine ever, completely open hardware.
Edward's project was over 700% funded, and he immediately set out improving his initial design. He also set up ShapeOko.com, and blogged about his progress along the way.
It's been 8 months of late-nights in the garage, community feedback, sourcing woes, and huge support. And a few weeks ago the first batch of ShapeOko kits shipped out to his Kickstarter supporters.
ShapeOko looks a lot different these days than the previous laser-cut MDF machine holding a ballpoint pen. : )
It now features extruded aluminum rails from MakerSlide, custom laser-cut steel plates, and an 8″x8″ cutting area with a Z axis height of 3.5″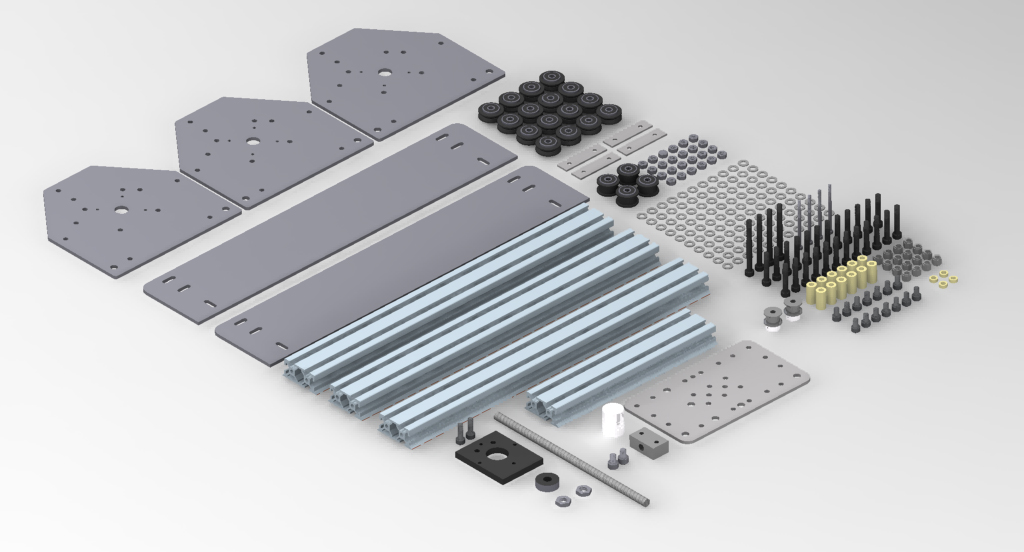 The $175 ShapeOko kit comes with everything except the electronics. The suggested electronics packages range in cost from $131 to $148 — giving you a complete CNC machine for just a little over $300!
If you add an extruder (makergear.com) and an appropriate set of electronics (reprap.org/wiki/RAMPS_1.4), you've also got yourself a desktop 3D printer for about $400 more. That's around a $700 3D printer!
Every single part of the ShapeOko is open source, from the plans to the hardware to the electronics to the software.
It's also a great build project for those that are completely new to CNC as Edward has developed the entire project to be as beginner friendly as possible. He says:
My favorite part of the project is interacting with the first time builders. It wasn't too long ago that I was searching out information to build my first CNC machine, so I remember what it's like to be completely excited but not really know anything. (some may argue that is still true for me!)
As they say, it's tough to know what you don't know. Through the forum and email, I'm constantly re-energized by the excitement of the first time builders. It's a great hobby, and knowing now that ShapeOko is actually enabling people to start into the hobby is really satisfying.
There's an excellent wiki page that covers everything you need to know about building your ShapeOko including how-to videos and step-by-step assembly images, a gallery featuring users' first Hello World projects, and lots of other incredibly helpful stuff.
Reflecting on the project so far Edward says:
This project has been the most amazing experience I've ever had in my hobby life. I've said it before, but it's worth repeating: I'm consistently humbled by the amount of interest in this little machine…
That overwhelming support has kept the ShapeOko kit sold-out since it launched. But you can sign up to be notified when more kits are available.
You can also enter to win one for free! We are giving away a ShapeOko kit to one lucky maker who places a CNC or 3D printing order at Ponoko! (Contest runs March 17–31. Details here.)
Congratulations to Edward, and cheers to a super-affordable, open hardware CNC machine!