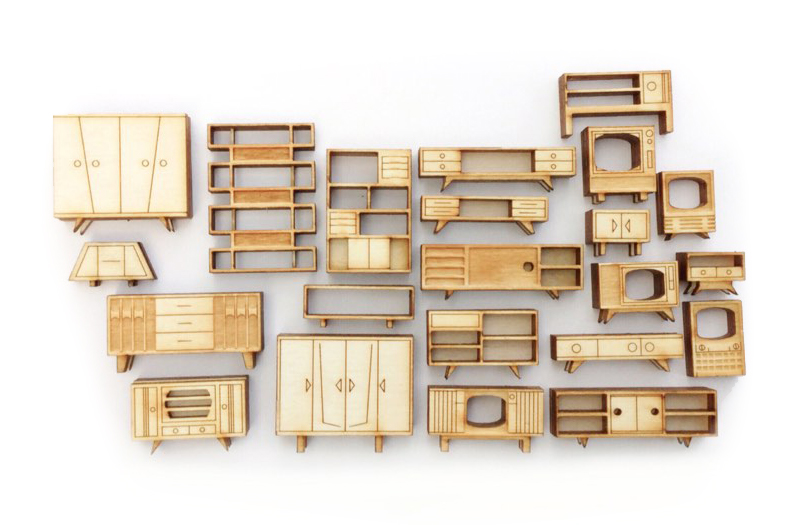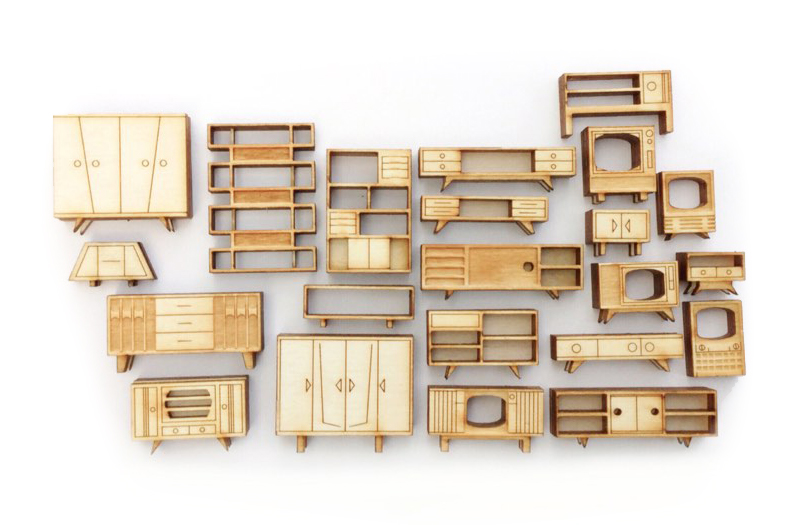 How Faith Guynes Uses Laser Cutting To Save Time Making Custom Miniatures
Making furniture pieces of any size requires a fair amount of labor, as the component pieces must be cut to exact sizes in order to properly fit together and be level. When you set out to make miniatures, however, the scale may be reduced but the need for precision is magnified.
Choosing Laser Cutting
Like many makers who find their way to laser cutting, Faith Guynes wanted a product that she couldn't locate anywhere else. Thus, she had no choice but to build it herself. "When I became interested in miniatures, I couldn't find any modern furniture in my favorite scale, so I began to make some myself," she says. "I received a lot of positive interest online and decided to sell my creations."
Her mid-century dollhouse furniture is built in 1:48 scale, and Faith says she finds inspiration for her pieces in artists such as Frank Lloyd Wright.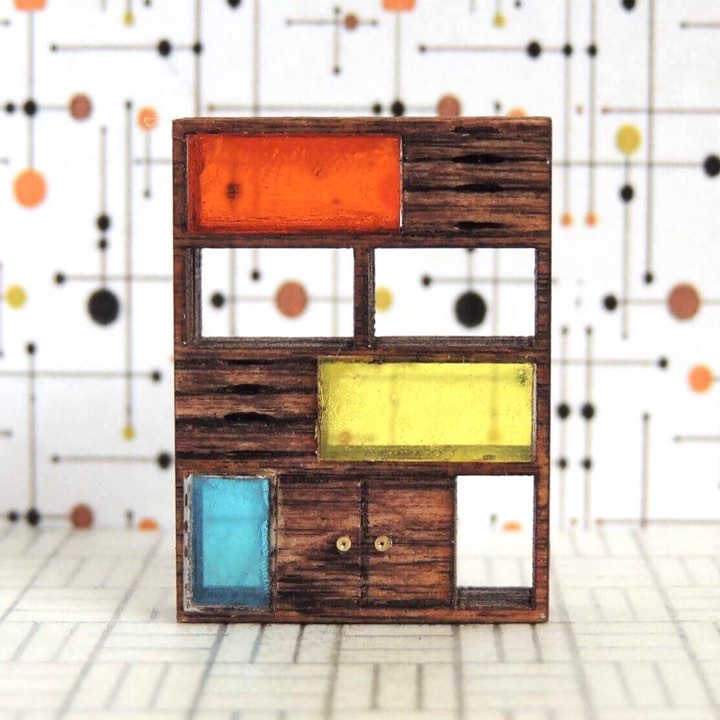 "I browse images online for inspiration and compare ideas to Ponoko's materials," she explains. "I find it best to look at the available materials before starting a project, that way I know the limitations of my design and can make any needed alterations."
Faith has found that birch plywood works well for her needs. "I like to use plywood because it's affordable, sturdy and works great for cutting and engraving tiny features," she says.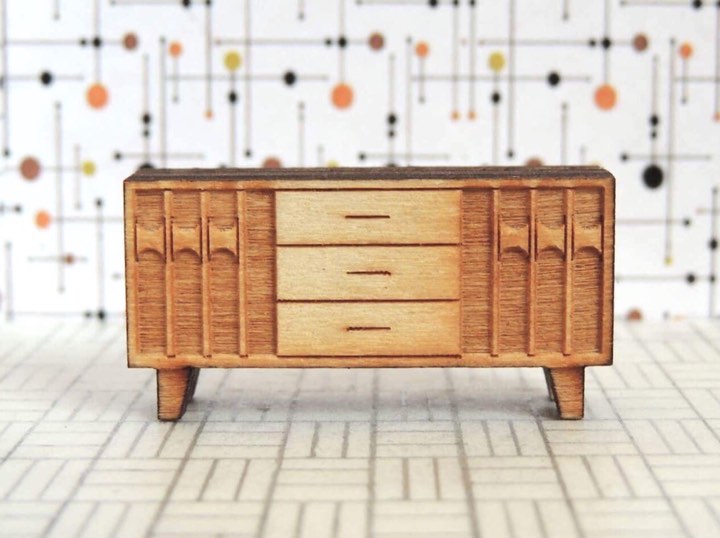 Working With Ponoko
For makers like Faith who sell their work, consistency is key not only for uniformity of product being sold but also for faster assembly times (as time is money!). With laser cutting, she can have not only identical pieces but also fast turnaround.
"I like how laser cutting is a quick way to mass-produce designs," she says. "Whenever I make miniature furniture by hand, it proves difficult and too time consuming, especially when I'm making things smaller than my thumb."
Faith admits that she knew nothing about laser cutting when she made her first project with Ponoko, and it didn't turn out quit like she planned. "After reading up on some of Ponoko's suggestions, I applied them to my designs and now make very few mistakes," she says.
Her advice to makers who are new to laser cutting? "Always read design guidelines and triple check your work before getting it cut," she says. "Group parts close together (nesting) and find ways to reduce the number of parts you need cut. Finally, don't be afraid to show off your finished product. Using Instagram or Etsy is a great way to increase visibility—and sales."
While Faith may be a loyal Ponoko maker today, she did shop around in the beginning. "Other laser cutting services can be cheaper, but the companies I tried had poor laser cutting quality, with many pieces arriving broken, and I was very disappointed in the results. Now I stick with Ponoko, where I create a high-quality and unique product in a very short time, every time."
To learn more about Faith's work, checkout the her Etsy Shop and follow her on Instagram.