Laser Cut Critters Emerge From Vintage Grooves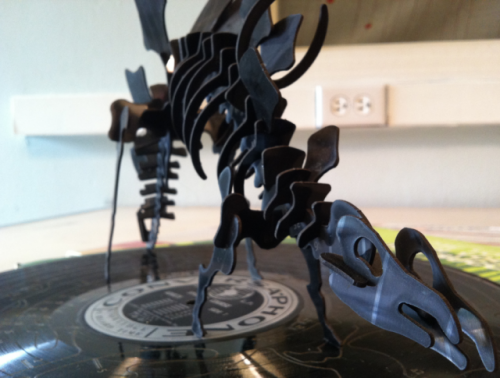 We love Kickstarter. We love monsters. We love laser cutting.
So you can probably guess that we were pretty excited when we saw Andrew Hyde and Matthew Wettergreen's Record Monsters.
The concept is deliciously simple, and brilliantly executed. Snap-fit dino and insect critters are laser cut from reclaimed vinyl records:
We ship out a vinyl record, you get to pop out the pieces and assemble the model.
Record Monsters have been rocking it over at Kickstarter, where people can pledge to help the guys turn this childhood dream into reality. A record monster at every party.     (more…)