Best of the Blog 2011 – Laser Cutting

I knew it was going to be tough when I picked the Laser Cutting category to pick the best posts from, but wow – there really were a lot of amazing stories in 2011 to choose from.
These are my favourites from last year, but if you think that I've missed a critical project, please mention it in the comments below!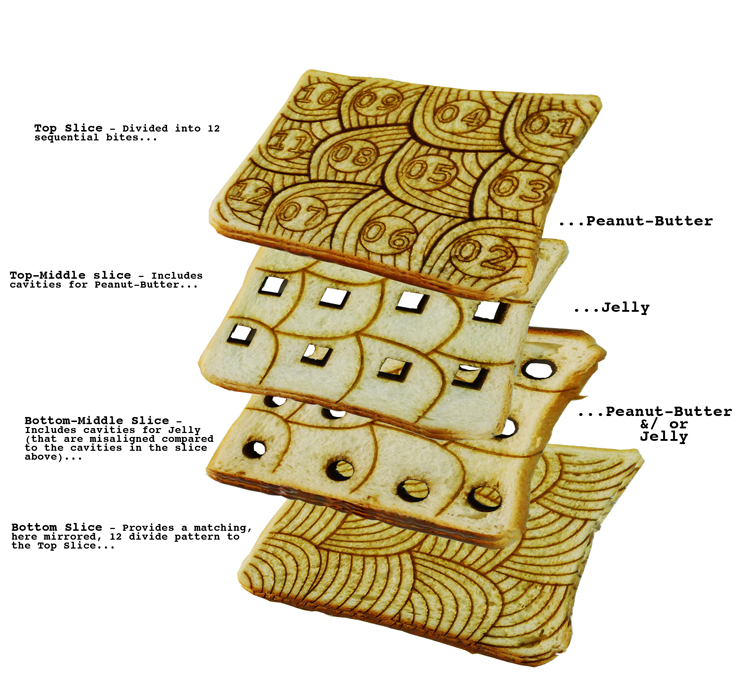 This is also #1 in my "favourite headlines of 2011" category. Dr. Thomas Modeen used a laser cutter to engineer a perfect food experience, distributing pockets of PB & J into even, calculated bites.
If I am ever a wealthy man, there will be a laser cutter in my kitchen. Be sure to read through to the source for a video of the laser in action!
Read: The most advanced peanut butter and jelly sandwich yet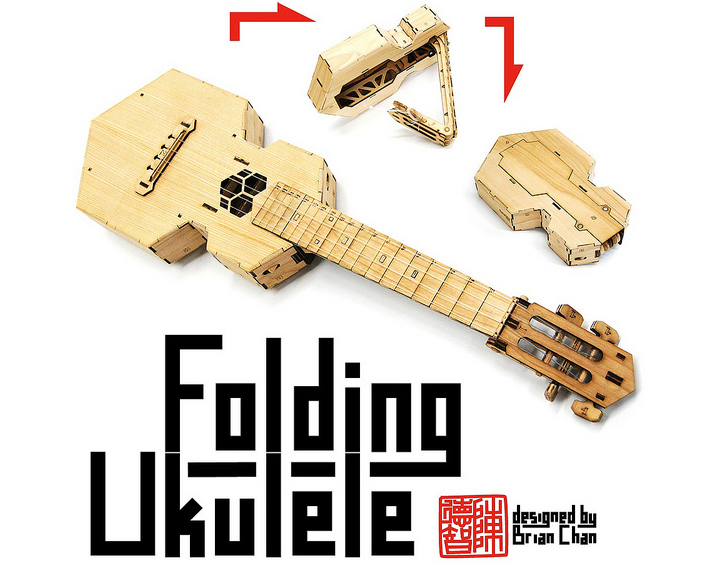 I love it when people make digitally fabbed instruments. This ukulele design by Brian Chan doesn't just approximate a traditional uke, but improves on the basic shape by being foldable for portability.
The soprano and supermini sizes are available right here on Ponoko, in both finished and kit form.
Read: The incredible Folding Ukulele from 'maker of anything' Brian Chan

Mmm, algorithms. Designer Paul Krix creates intricate works based on patterns in nature that are manipulated in software to generate final designs.
His work is mainly laser cut, but he's looking into generative 3D printed designs, which are a favourite subject of mine.
Read: Design by Code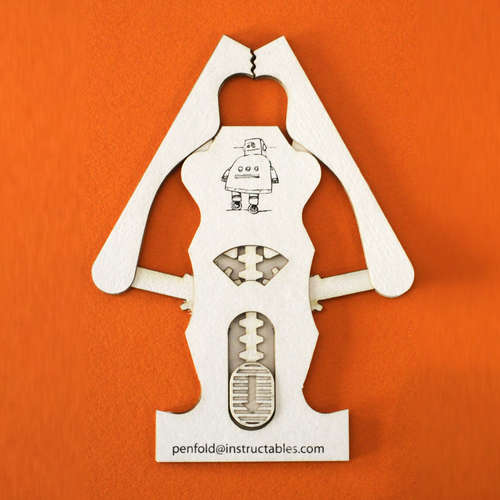 Another top headline contender. My old favourite laser business card project was of course Meat Cards, but robot claws definitely outclass contact info jerky.
There's a whole Instructable of how to make a set yourself, along with downloadable design templates in EPS and SVG formats.
Read: Robotic claw business card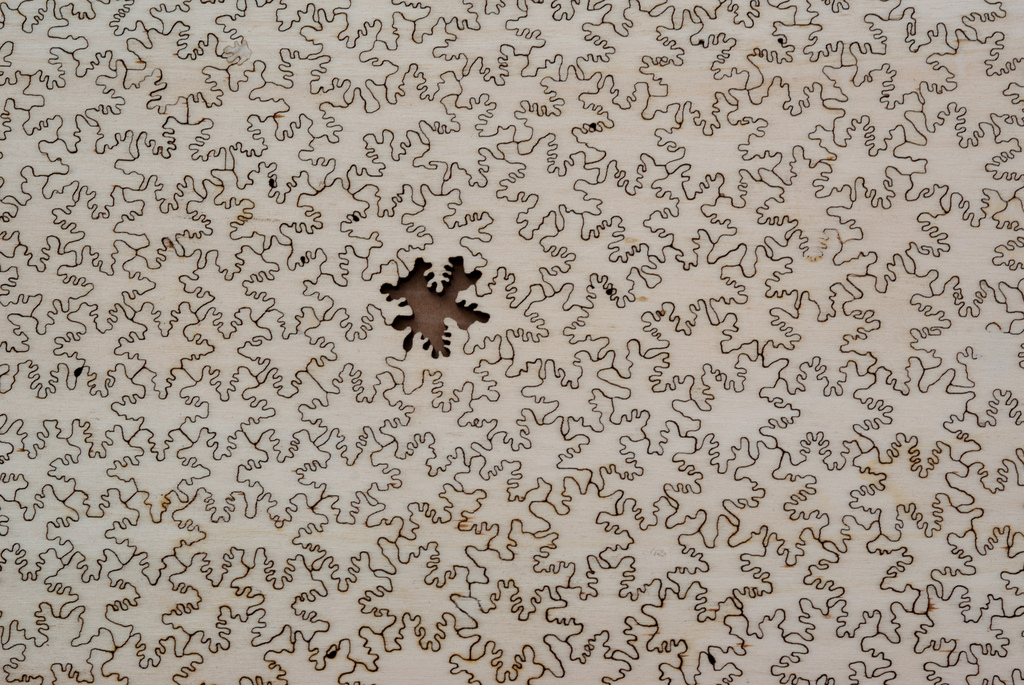 Nervous System makes a whole bunch of generative art, and even shares the source code to some of their tools for everyone to try out.
It doesn't look like this unique puzzle-creating system ever became a product, but it's still really interesting.
Read: Generative laser cut puzzle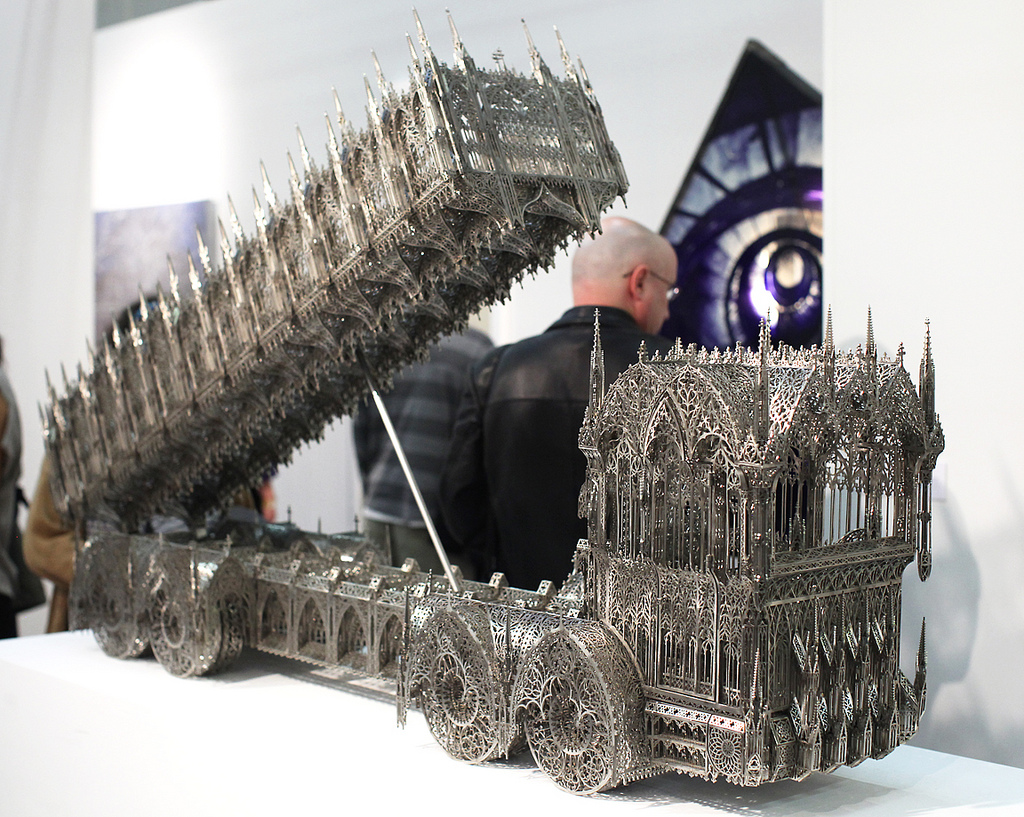 This is a roundup post of some breathtaking ornamental laser cut designs covered at The Laser Cutter. My favourite of the bunch is a laser cut topographic model of a chunk of Mars. It's the sort of thing you can see in data or photographic form from NASA, but only digital fabrication can make it tangible.
Read: Ornamental laser cutting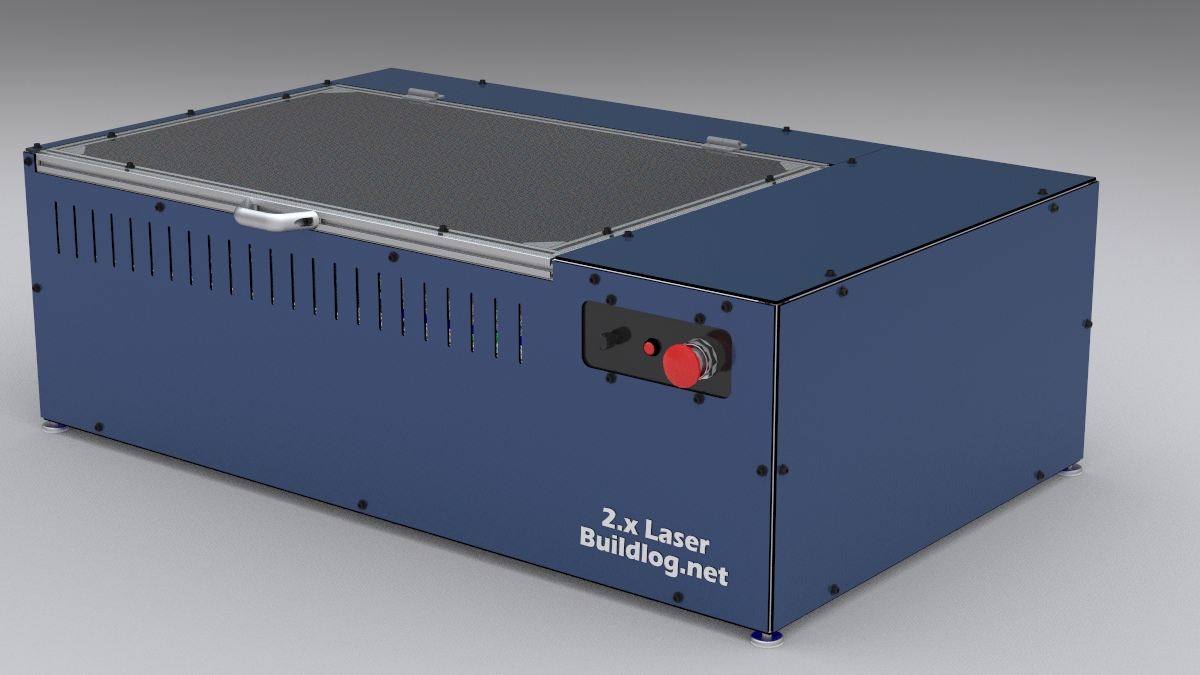 The idea of a laser cutter design that one can source and build at home just blows me away. I mean, there are of course all sorts of 3D printer designs like that, but the involvement of LASERS just makes it a tiny bit more impressive in my eyes. 🙂
What's great is that this is not even the only hobbyist laser cutter out there – you've got Lasersaur, LAOS, and more, just waiting to show up in anyone's workroom.
Read: Second Generation Open Source Laser Cutter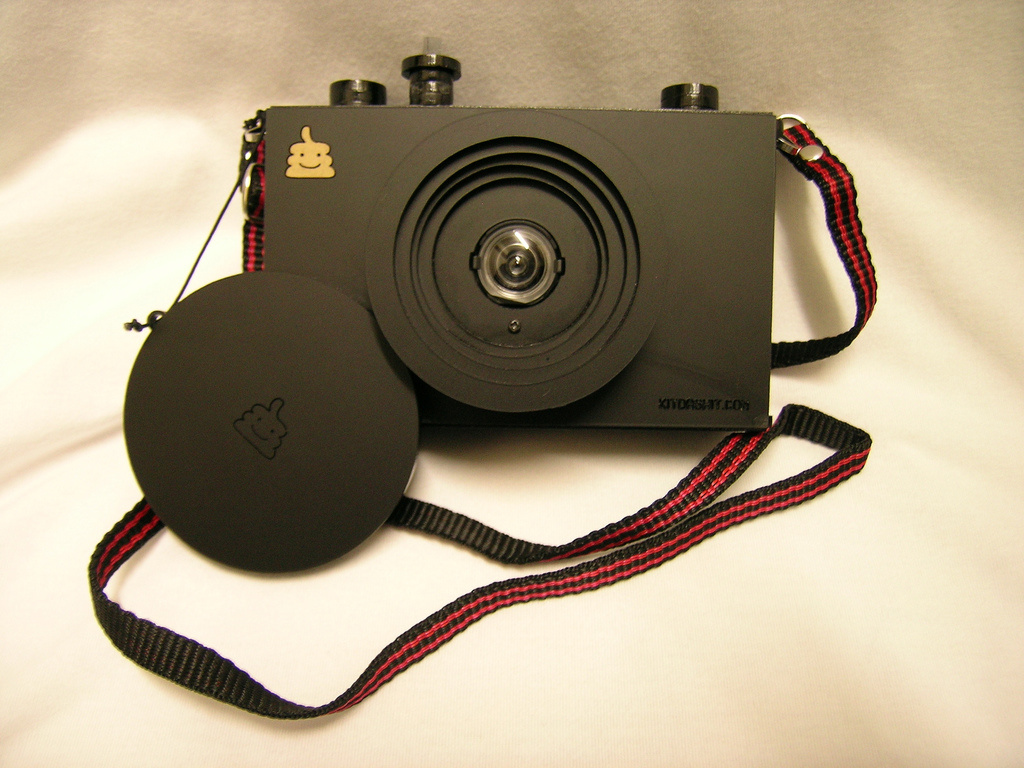 Functional, physical, downloadable. This is what digital fabrication is all about. You can easily fashion your own from the design provided, or customize it to make a completely unique camera.
It's sort of weird, but I think at this point a laser cutter is more easily and reliably accessed than the photographic film (and development services) necessary to the project.
Read: Laser cut camera

This Kickstarter project never came to fruition, but I just love the super-tiny details on this paper sculpture. Even though funding was unsuccessful, two of the planned sizes are available to purchase directly from Artifacture.
Read: Intricate laser cut Eiffel Tower sculpture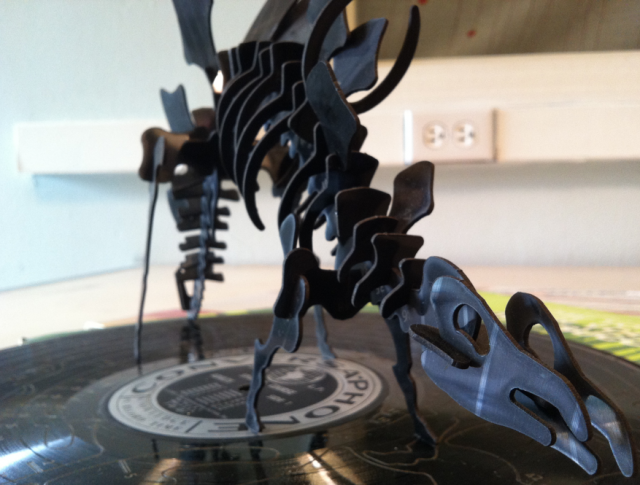 Another Kickstart project. I imagine that some people must be horrified at the thought of records being lasered into dinosaurs, but the degree to which Record Monsters was overfunded suggests that a majority are instead delighted.
Read: Record Monsters
---
Derek Quenneville is a 3D printing evangelist who posts weekly on the Ponoko blog. Follow him on Twitter @techknight.