With Swag Ideas For 12 Of The World's Biggest Tech Brands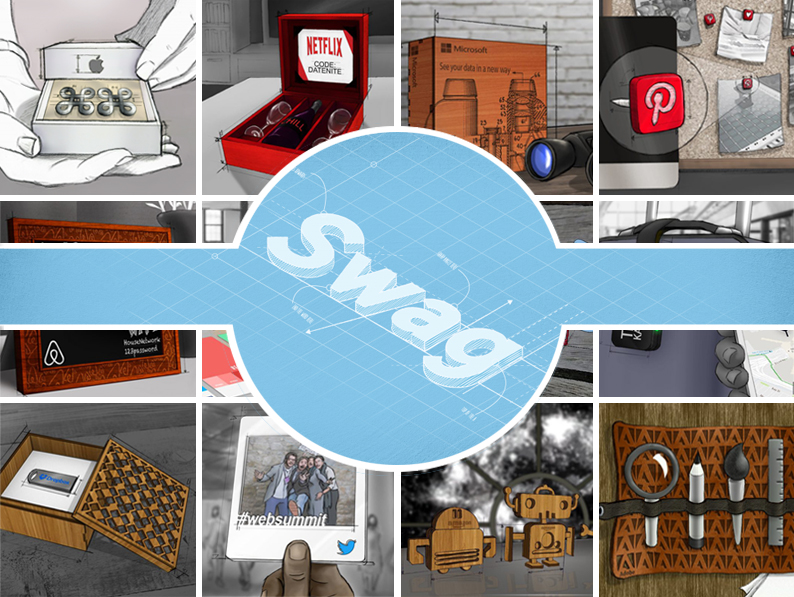 In mid-2016, we set out on a quest: Reinvent how event swag is done. Because promotional products tend to be a bit predictable. And perhaps an affront to your design sensibilities.
It was a tall order, for sure. But we knew in our heart of hearts that there must be a better way than browsing catalogs and websites to select promotional products that will be used for pre-event marketing, creating buzz during the event and building long-lasting brand awareness and loyalty post-event.
To really do brands and the events they host, sponsor or attend justice, the swag can't be stock. It needs to be special. Customized. Designed so that the products fit a brand like a glove by baking in the DNA of the brand + audience + event.
We also knew that event swag must be designed to achieve a measureable marketing goal. Plus, the products should be different from every other promotional product at the event and be different from every other promotional product the brand has used at events before. Finally, the items must be packable in carry on luggage, because what good are they if recipients can't take them home!
You certainly can't get swag like that out of a catalog.
Defining The 12 Laws
Can event swag really be designed to meet all of the above criteria? Yes, but there needs to be a process. So we developed The 12 Immutable Laws Of Event Marketing Swag
These 12 Laws guide even the busiest designer and event manager through 12 principles that can be incorporated into promotional products to make them unlike any you've seen before. Each principle builds upon one another, so using the series gives you a solid plan that can easily be implemented for any event.
While having a process is great, it really helps to have examples to illustrate the points and light the way. So we did something a little crazy.
Remember show and tell from elementary school? Yeah, we liked that. So in addition to explaining the theory behind the 12 Laws Of Event Marketing Swag, we designed actual product ideas to show how these laws can be implemented. And here's the best part: We did it by creating event giveaways for some of the world's best tech brands as examples.
Whaaaat?
You read that right. We designed sample product ideas for iconic brands such as Google, Apple and Microsoft that could be used at real, upcoming events. That's pretty sweet. Check them out:
Law 1: Incorporate Good Design – With An Idea For Apple
Law 2: Align With Brand DNA – With An Idea For Netflix
Law 3: Be Strategic – With An Idea For Pinterest
Law 4: Have A Goal & Purpose – With An Idea For Microsoft
Law 5: Target A Specific Audience – With An Idea For Airbnb
Law 6: Be Different From Competitors – With An Idea For Facebook
Law 7: Think Custom, Not Commodity – With An Idea For Adobe
Law 8: Add Personalization – With An Idea For Uber
Law 9: Don't Forget Presentation – With An Idea For Dropbox
Law 10: Enhance The Event Experience – With An Idea For Twitter
Law 11: Add Pizzazz & Make It Shareable – With An Idea For Amazon
Law 12: Have Fun & Enjoy The Process – With An Idea For Google
While there's no endorsement of these products by the brands we're telling a story of what IS possible by using brands and events that you know and understand.
Lessons From The 12 Laws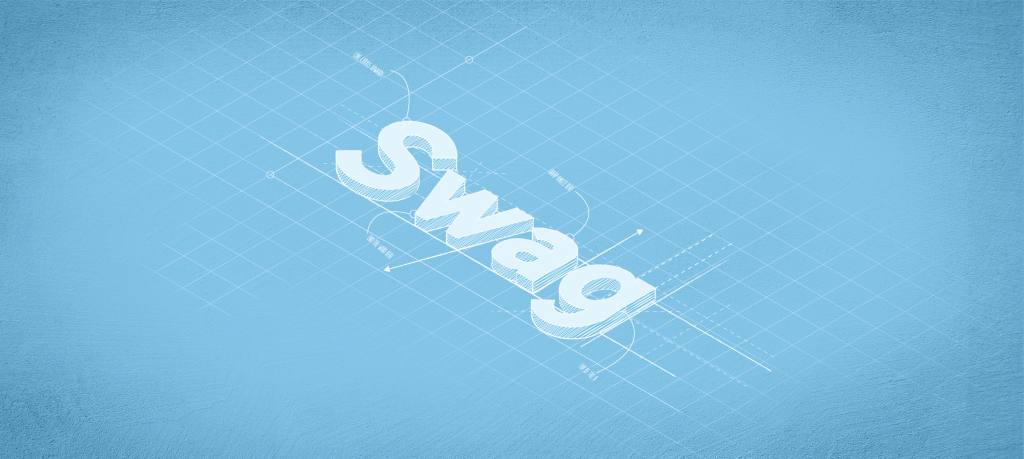 So what did we learn from the taking on this challenge? A lot.
1. Creating Custom Swag Isn't Easy
To create swag that is truly special takes strategy. You must have a firm grip on your brand message and how it can be brought to life through a product. You must understand your audience, their needs, wants, desires. Their pain points. How your brand can address their issues. And how your brand messaging can attract—and hold—their attention.
Creating custom event swag means starting with a blank piece of paper, which can be both a blessing and a curse. You can do anything, but you must start somewhere. Many designers and event managers don't get past this point and give in to the ease of selecting stock products.
2. Time Is Your Friend (Or Your Enemy)
The key to being able to create custom event swag is starting early. Unfortunately, selecting event swag is often put off (or flat forgotten) until the last minute. Panic ensues when it is realized that "We must have some kind of giveaway!"
But this late in the process, strategy is forgone and you must settle for what's available in a rush. And this typically means going back to a generic product picked out of a catalog. No design. No alignment with brand DNA. So boring!
To make event swag fit the principles discussed in the 12 Laws, you must allow ample time and include it in the beginning of the event planning process.
3. The Payoff For Getting It Right Is Worth It
Seth Godin said, "Anticipated, personal and relevant advertising always does better than unsolicited junk." We couldn't agree more.
Event attendees know there will always be a plethora of swag to be had. And while some of it will be anticipation-worthy, most, sadly, will not be. But this is where you have an opportunity.
What if your event swag is so rad that your fans can't wait to attend just to see what you do next? What if you were able to personalize this swag to make an even bigger impact? And what if you could deliver such a relevant item that recipients would stand in line for it, share it on social media and use it often at home?
That's the sweet spot where marketing magic happens. And this payoff is sooooo worth it.
Creating A New Breed Of Promotional Products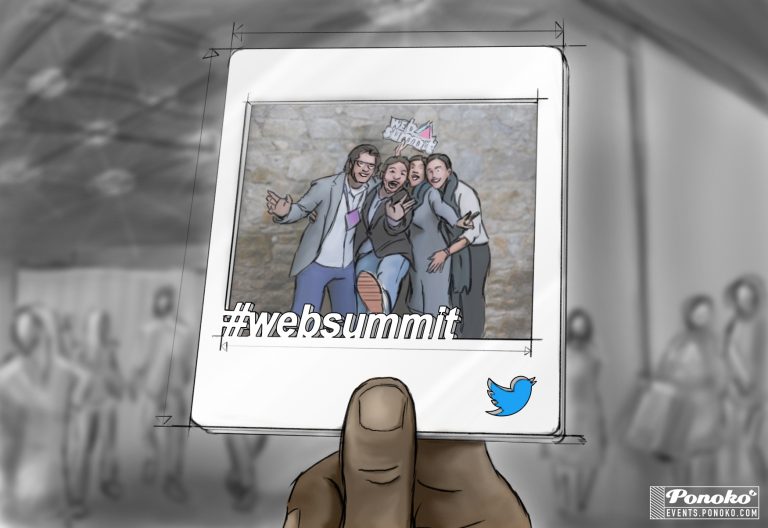 So what do you think? Our goal throughout this process was to create a new breed of promotional products that completely reinvents how you market your brand at events—from tradeshows and conventions to sales meetings, educational conferences, pop-up events and everything in between. Did we hit the mark?
Let's get the conversation started. We'd love your feedback and constructive criticism in the comments. Also let us know what promotional products you've received that have really made you say "WOW!" Got ideas on what event swag you've never seen but would love to receive? Let us know that, too.
Taking on the challenge to design custom promotional products that align with the 12 Laws was ambitious. It was fun. And challenging. And at some times frustrating. But we learned a lot, and hope that you did too.
We wanted our designs to err on the side of wild creativity. Simple. Fantastical. Clever. Remarkable. Ultimately, we wanted to show promotional products for designers at brands, businesses & agencies to aspire to when marketing themselves at events. Hopefully it inspired you. And maybe, just maybe, it will start a movement.