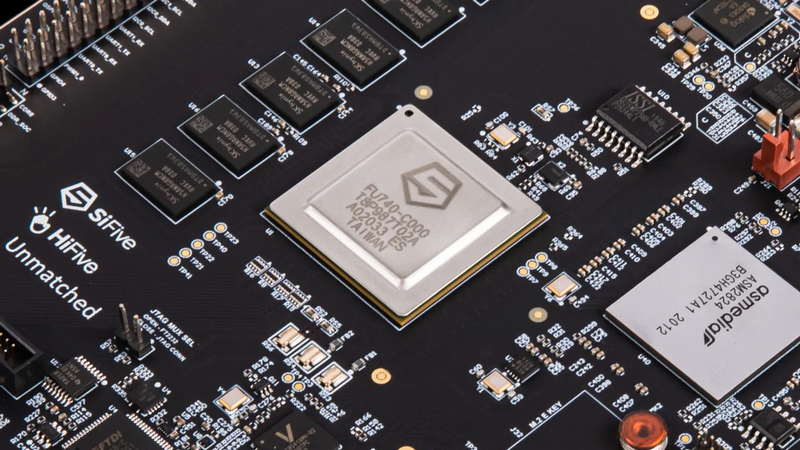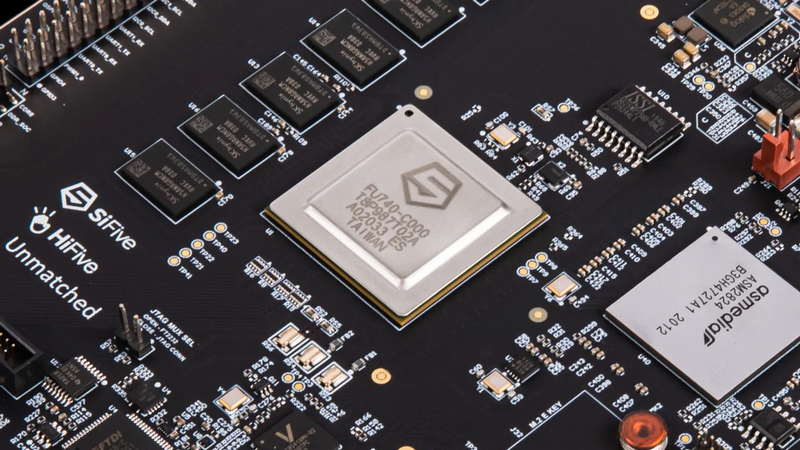 RISC-V has seen numerous developments over the past few years, and while there are over 10 billion in active use, it is still an emerging technology. When compared to other architectures (such as ARM and x86), there is far less development support which makes it hard for engineers to work with the new CPU architecture. Recognising the advantages presented by RISC-V, NASA recently announced that it will be using SiFive and Microchip to provide the next generation of deep space processors to power future missions. What challenges does RISC-V face, why has NASA chosen RISC-V, and what does this mean for RISC-V going forward?
Top Stories This Week
---
Custom parts for startups & enterprises - order online, delivered same day.
Hardware Business News
---
CHIPS act will stop Intel from building new foundries in China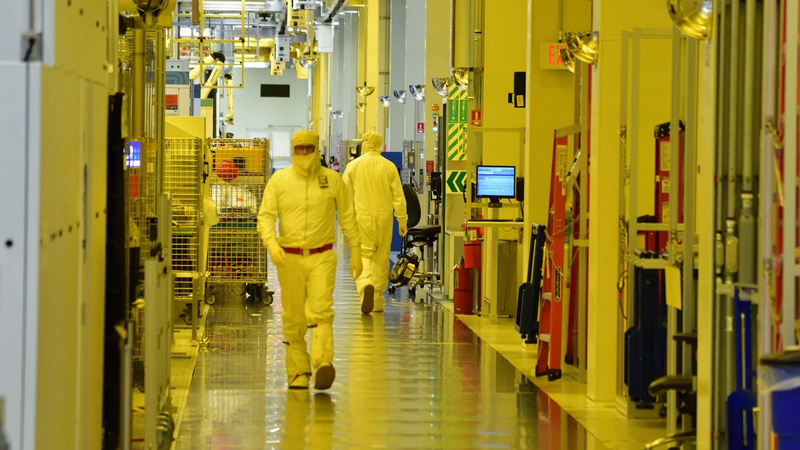 The severe semiconductor shortages experienced by supply chains across the world have shed light on the vulnerabilities faced by nations. With the vast majority of next-generation semiconductor foundries located in South East Asia, governments are worried that these supplies could be vulnerable to disruption, and as such have started to introduce legislation to localise manufacturing. The recent CHIPS act in the US is providing foundries with tax incentives and funding, but if Intel should jump on the money train, it would outright ban the construction of new Intel foundries in China. What challenges has the semiconductor industry faced, will Intel jump at the opportunities presented by the CHIPS act, and why would Intel be banned from constructing new facilities?
Australia's Morse Micro Raises $140M Series B funding Led By Japan's MegaChips Corporation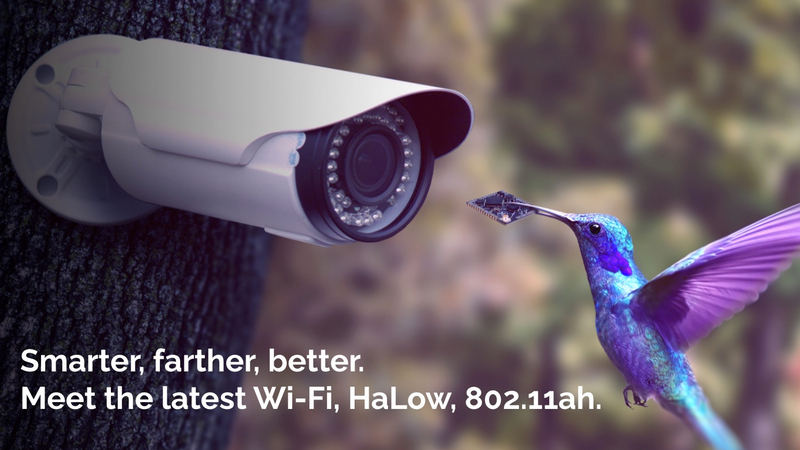 As the IoT industry continues to grow, the value of hardware, software, and data cannot be understated. While IoT solutions have been able to utilise numerous networking technologies, Wi-Fi has by far been the most popular. However, the GHz frequencies used by Wi-Fi can introduce challenges with range and signal strength, thereby making IoT infrastructure complex to install. Now, an Australian fabless semiconductor company, Morse Micro, has raised over $140M in funding for the creation of Wi-Fi SoCs that support the emerging Wi-Fi HaLow standard. What challenges does IoT face, who is Morse Micro, and how will Wi-Fi HaLow help the IoT industry?
Realtime Robotics Raises $14.4m For Motion Planning Software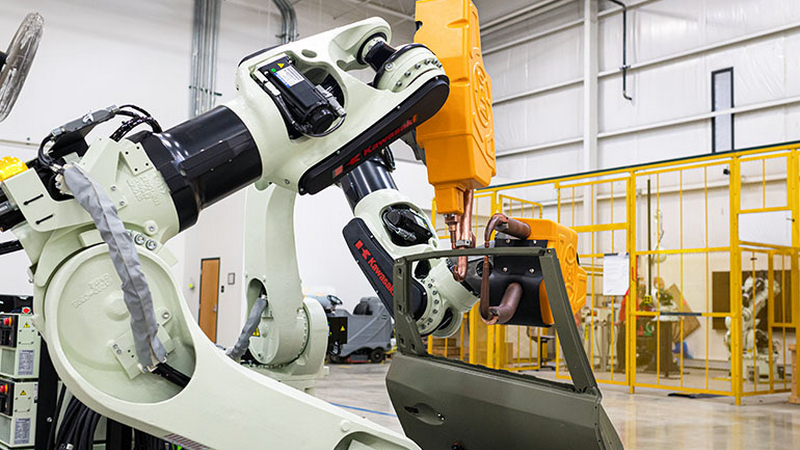 Robotic systems have proven to be massively advantageous for repetitive tasks as well as operating in all kinds of environments not suitable for humans. And yet, for all their advantages, their software complexity and need for coordination can make integrating robots an extremely challenging task. Recognising the challenges faced by modern robotics, Realtime Robotics has recently raised $14.4m in funding to help provide engineers with numerous tools and software solutions including simulations, digital twins, and choreographing. What challenges do robotics face, why does Realtime Robotics need the funding, and how will it help engineers?
NFI Partners With Boston Dynamics To Debut Autonomous Robot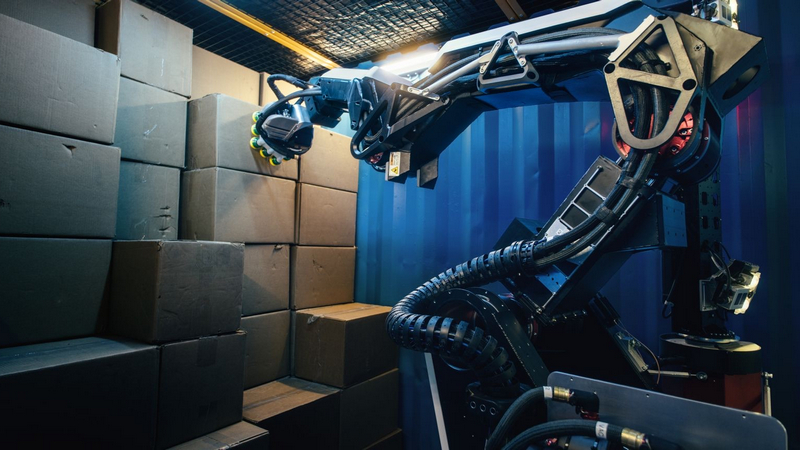 Of all robotic companies in the world, none have the fame that Boston Dynamics have. Their Spot dog demonstrated to the world an incredibly versatile and sleek design, while their terminator-styled two-wheeled robot capable of jumping onto tables put fear into the hearts of many. Recently, NFI announced that it has formed a partnership with Boston Dynamics to take advantage of the Stretch robot platform to work autonomously in NFI warehouses. What advantages does robotics present to logistics, who is NFI, and why was Stretch chosen?
Talk with an expert
Hardware Engineering News
---
Pioneer In AI Research Asks Engineers To Stop Calling Every Smart Device Intelligent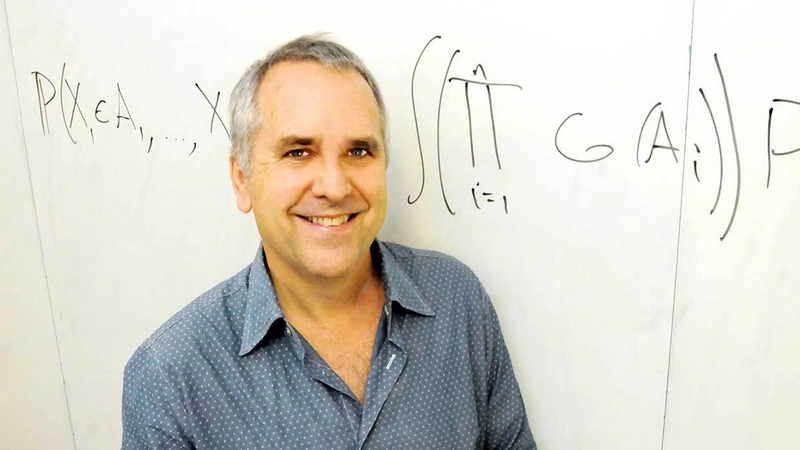 AI is quickly becoming a critical tool in everyday life thanks to its ability to mimic human intelligence. Advanced pattern recognition has led to predictive maintenance which allows engineers to spot dangers before they become problematic, and the use of advanced AI has also allowed for powerful technologies such as natural speech recognition and on-the-fly translation to become a reality. However, one of the pioneers of AI research, Michael I. Jordan, has recently taken to the media to ask engineers to stop calling anything that resembles a neural net "AI" or "Intelligent". What challenges has AI faced, why has one of the founding pioneers made this statement, and how far away is humanity from genuine AI?
Sateliot, The World's First Satellite Operator To Provide Standard 5G NB-IoT Connectivity, Joins IMC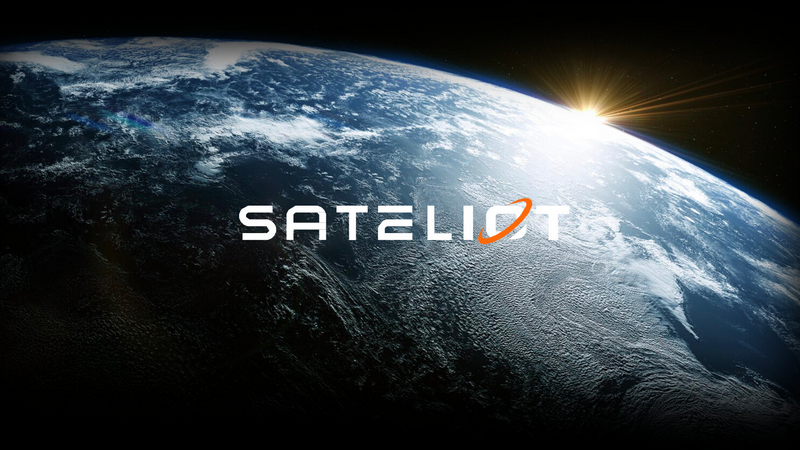 Satellite communications have presented the IoT industry with numerous advantages including the ability for devices to be fully remote while still remaining connected. However, most broadband satellite services are far too power-hungry and expensive for individual IoT devices to utilise which is why Sateliot developed its own constellation of satellites targeted at the IoT industry. Recently, Sateliot has announced that it has joined the largest trade organization serving the IoT sector – the IoT M2M Council (IMC) – to raise awareness of its novel technology. What challenges does the IoT industry face, what does Sateliot do, and what will joining the trade organization help Sateliot to achieve?
How the CHIPS Act and Other Restrictive Laws Could Empower Chinese Manufacturing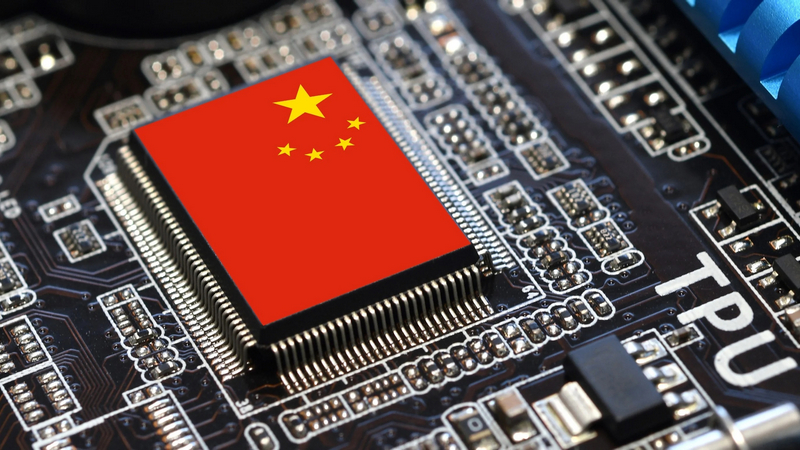 The idea behind the CHIPS act is to try and protect the supply chain of next-generation semiconductors used in the US, and why the act does this by providing tax credits and encouraging manufacturing, there are numerous challenges that it fails to address. Furthermore, the CHIPS act does nothing to encourage new electronics designs to utilise locally sourced parts, and the growing semiconductor industry in China could actually see the CHIPS act being beneficial to China. How could China still benefit from the semiconductor industry with the west, what common examples exist, and should the CHIPS act also focus on low-end semiconductors?
Hardware R&D News
---
Researchers Develop Brain Prosthesis That Can Help Improve Memory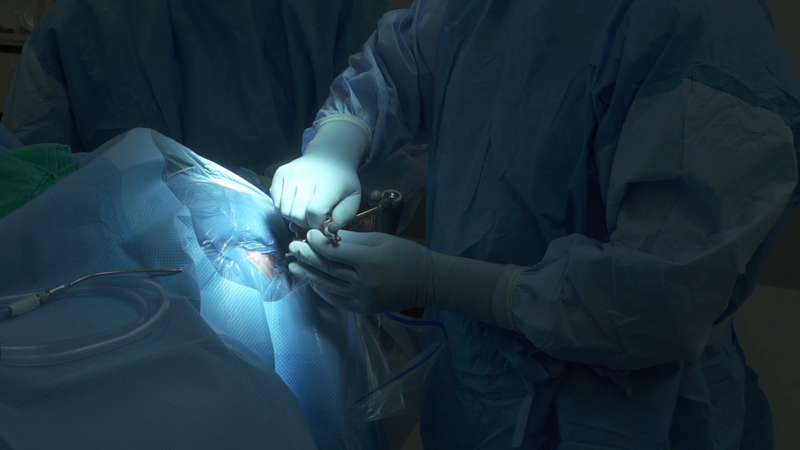 Despite decades of research and study, the human brain is still largely mysterious to scientists. While we understand the brain on a cellular level (with neurons connecting to other neurons and electrical signals firing between them), we still don't fully understand how this process creates a conscious being, nor do we fully understand how memories work. However, as we do know that electrical impulses are the source of the brain's function, researchers have recently demonstrated a memory prosthesis that creates electrical pulses to help the brain improve its memory. What challenges does memory loss present, how does the new device work, and could it become a common prosthesis in the future?
Stretchable Graphene Ink For Skin-Compatible Wearable Devices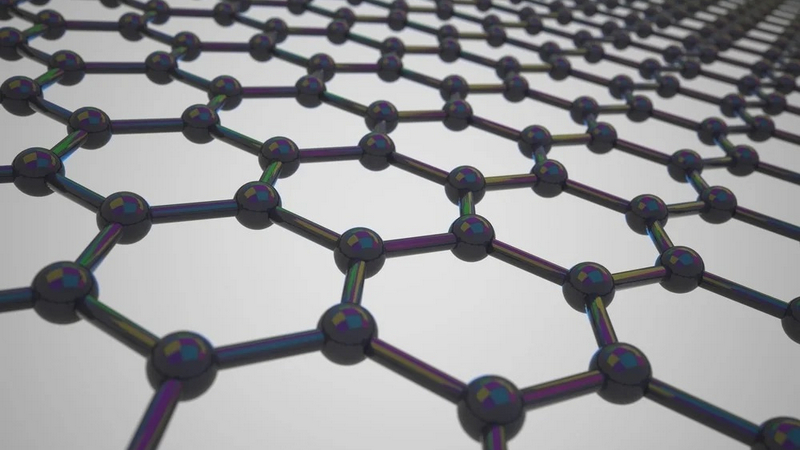 In order for wearable devices to become a practical reality, they need to be comfortable to wear, and while some wearables do exist, they are often in the form of a watch or glasses. However, integrating electronics into clothing and directly onto tissue would present engineers with numerous possibilities including the ability for real-time medical tracking. Recognising the need for flexible conductive materials, a team of researchers have recently developed a printable graphene conductor that exhibits extremely flexibility. What challenges does flexible conductors present, what did the researchers present, and how could it help wearable devices in the future?
Open-Source Hardware News
---
Why You Should Use Free And Open Source Software To Design Your Hardware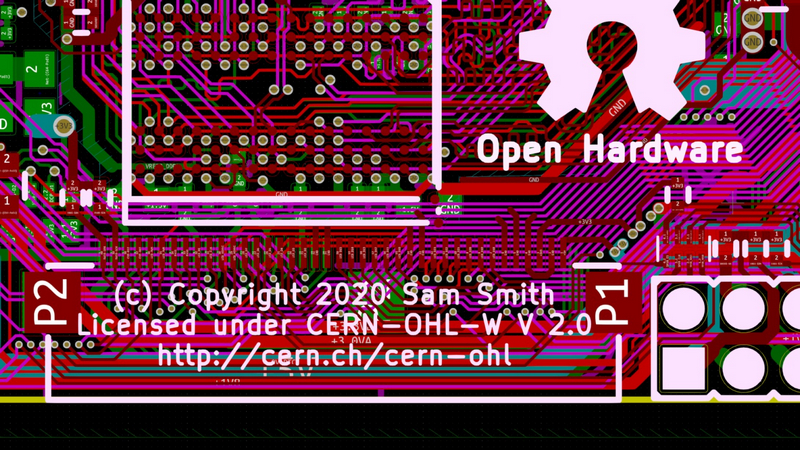 When designing hardware, there are plenty of tools available to choose from. While proprietary software is generally better supported and comes with more advanced features, it also comes with some risks such as the inability to access older files should the company providing the software go bankrupt. In this article, learn about the advantages of using Free and Open Source Software (FOSS), how it can improve your next project, and the various protections it can give to older designs.