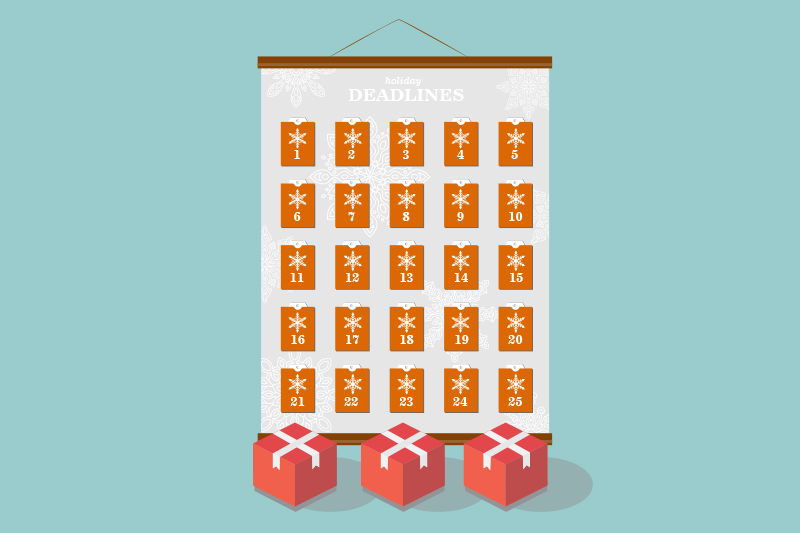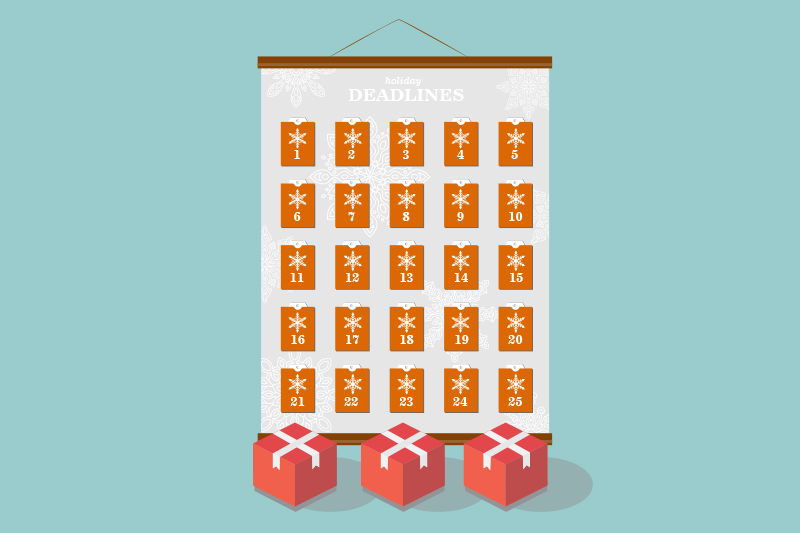 Mark Your Calendar With These Holiday Order Deadlines
Chestnuts roasting on an open fire. Jack Frost nipping at your nose. If you're dreaming of a White Christmas…wake up! It's time to get busy decking the halls…and making your own holiday gifts to sell in your Etsy shop or give your friends, family and coworkers.
Creating handmade gifts for Christmas, Hanukkah, Kwanzaa or Festivas celebrations will make your heart grow three sizes (so we've been told). But to make every Who on your Who-list happy that most joyful day, you must order by these deadlines—or be left out in the cold!
Laser Cutting Order Deadlines
Standard Making & Shipping Speeds: Last orders by Thursday, November 30, 2017
Rush Making & Shipping Speeds (fees may apply): Last orders by Wednesday, December 20, 2017
Metal Machining Order Deadline
Standard Making & Shipping Speeds: Last orders by Friday, November 17, 2017
What's The Difference Between Standard And Rush?
With standard making and shipping speeds, there are no extra fees for production or shipping if you order metal items by the November 17 deadline or order laser cut items by the November 30 deadline.
But what if you miss the deadline because all the stock in your Etsy store sold out? Or if you went to the mall and the stores are out of silver bells? Not to worry, Rudolph, you can upgrade to rush making and shipping speeds so you don't miss out on the holiday festivities. This means you can wait to order…but only if you don't mind dropping some extra dollars!
Double Check Your 'Estimated Delivery Date' At Checkout
Delivery dates are dependent on your shipping destinations. To make sure your order is under "O Christmas Tree" before the church bells ring, check your Estimated Delivery Date on the order summary page before online checkout. If it's after Friday December 22, then adjust the making speed or shipping speed (or both) until your preferred delivery date appears.
Holiday Making Inspiration
Not sure what you want to make? Need some inspiration to get you rockin' around the Christmas tree?
This Instructables tutorial will show you how to make laser-cut Christmas cards with a living hinge. That'll make jingle bells rock.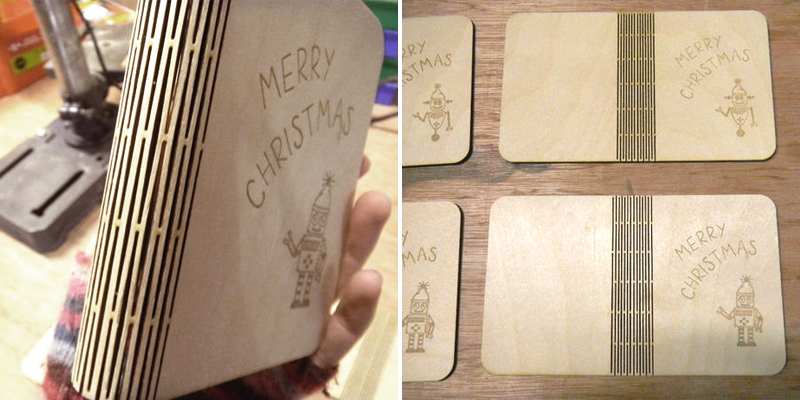 To see what kind of Christmas items sell on Etsy, check out DoodleDuckPrints's laser cut holiday ornaments and baubles.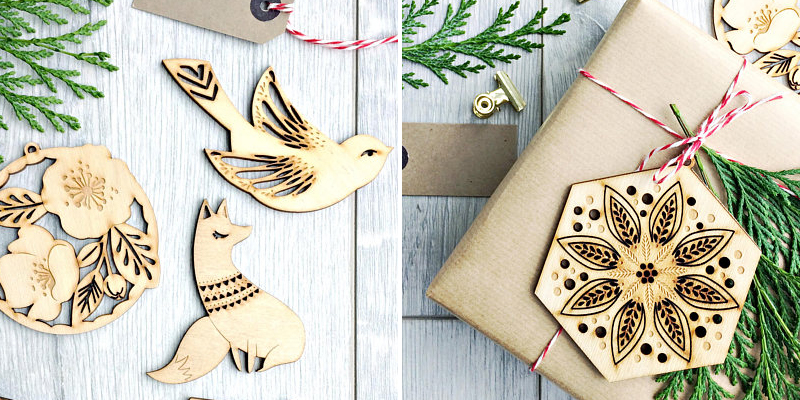 Etsy seller sawmillplace makes festive laser cut Christmas wreaths. Put your own spin on the concept by using any holiday phrase such as "Let It Snow," "Home For The Holidays," "Santa Stop" or "Rudolph's Roof."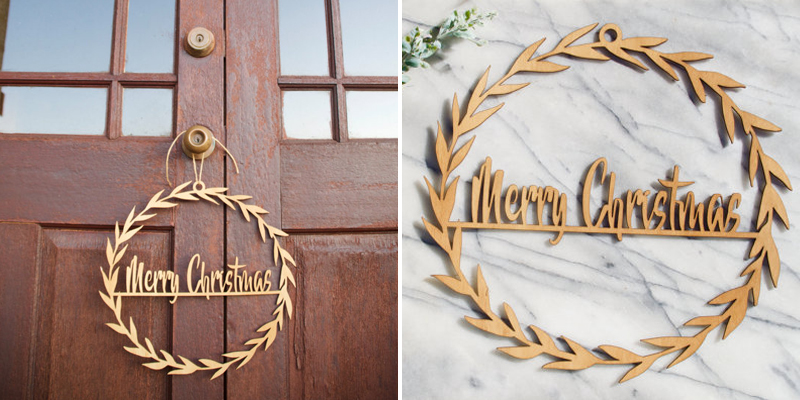 Get ideas for your own personalized Christmas ornaments from Etsy Seller GreenWood23Gifts. In addition to tree ornaments, they also make beautiful bag tags!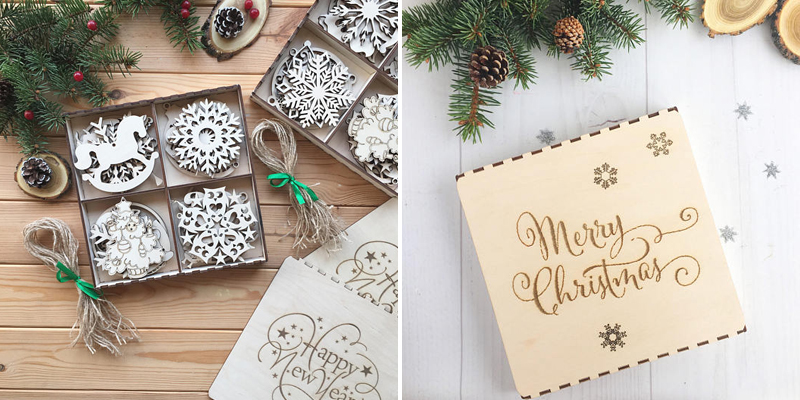 And don't forget to check out the Ponoko Showroom where you'll find ideas for winter lanterns, reindeers, candle luminaries, a Christmas tree ball ornament with stars, this free snowflake ornament file—and more.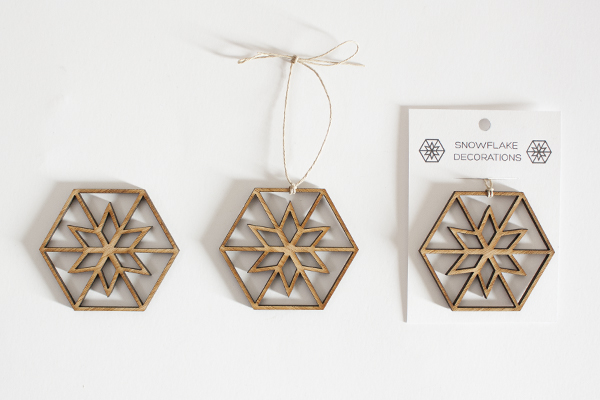 While Christmas is the most wonderful time of the year, remember it's also the busiest time of year for us as well as for carriers. Things may take a little longer to make and ship than during the rest of the year. So mark that calendar and plan ahead.
If you want to have a merry little Christmas, don't wait to make. Order by the deadlines and receive all your custom products for selling or personalized presents for gifting in time for your special celebrations. Get started today because it's beginning to look a lot like Christmas!