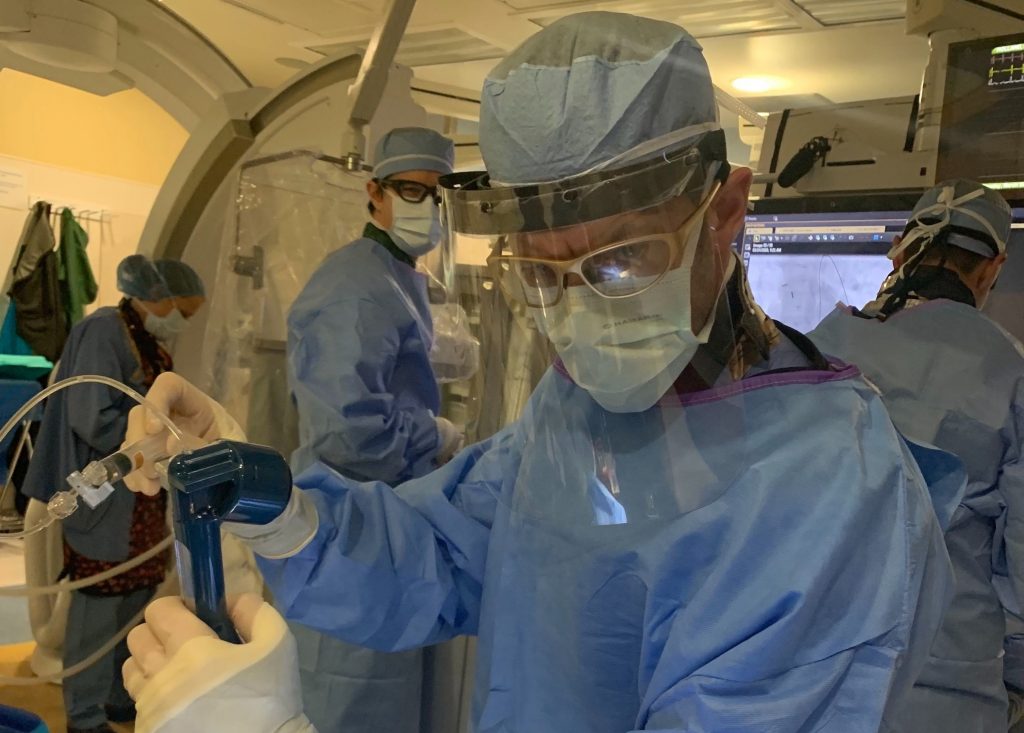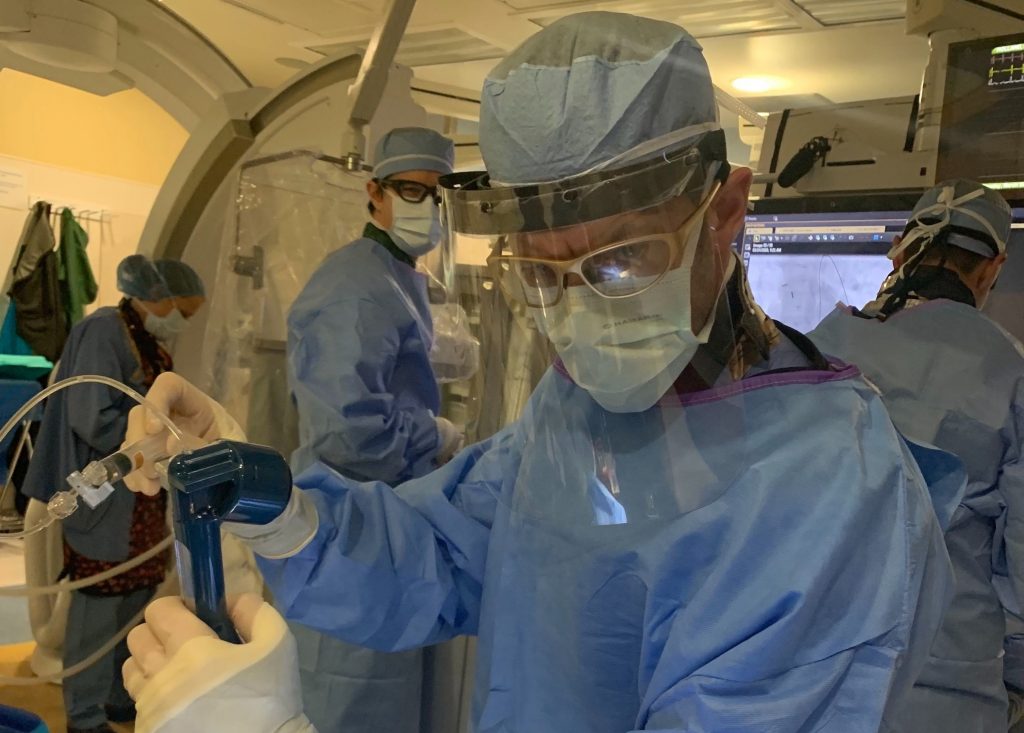 Together, We Can Make A Difference
As you know, there is a worldwide shortage of Personal Protective Equipment (PPE)—masks, gloves, gowns and face shields—that frontline healthcare workers need as they continue to care for those affected by COVID-19.
But for the majority of people watching the events unfold while sequestered in their homes, there is much uncertainty of how they can help. And with the availability of raw materials in such short supply, even those who have manufacturing capabilities don't have the ability to jump in and support the cause.
We have found a way that you can make a difference.
The Ponoko team has been working tirelessly the past two weeks finding raw materials (literally down to the granules to make plastic sheets), utilizing our network of sheet plastic cutting facilities and testing many open source face shield designs.
The result is we have the capacity to make 2 MILLION face shields within 1 month at up to 100,000 per day, backed by our $1M Credits Program.
Get Face Shields For Frontline Responders In Your Community
For the people who care about our frontline healthcare workers and want to provide face shields, we have a way for you to contribute.
For the grassroots open source movements who have sprung up incredibly fast, we are ready to keep working with you.
And for the procurement teams at hospitals and medical centers as well as city and state governments who need face shields, we can make that happen.
Here's how:
Buy Badger Shields (Assembled Product Or Visor Only)
The open-source design from University of Wisconsin-Madison is currently one of the best around that is medically reviewed and ready to go. It's been written about in Wired and is supported by the popular Open Source COVID-19 Medical Supplies Facebook Group, which has grown to 66,000 members (and counting) in just a few short weeks.
Get Badger Shields here – buy the assembled product to distribute to the frontlines, or get the visor part only for you to do the sourcing and self assembly.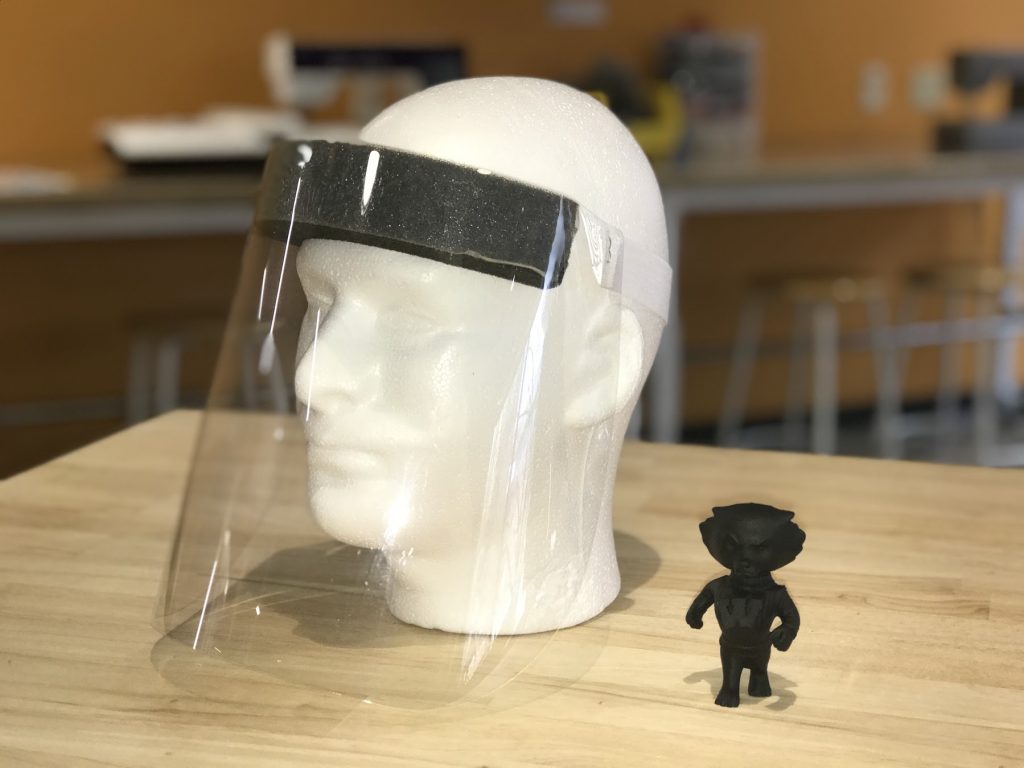 Buy Prusa Face Shield Visors & Get Making
The Prusa Face Shield was developed in conjunction with the Czech Ministry of Health. It became popular among 3D printing communities. Then people around the world joined forces to bring these shields to health care workers. Make4Covid has been particularly successful at getting this design to the front lines of Colorado.
Get Prusa Face Shield visor parts here – you source the other parts, then self assemble for distribution to the front lines.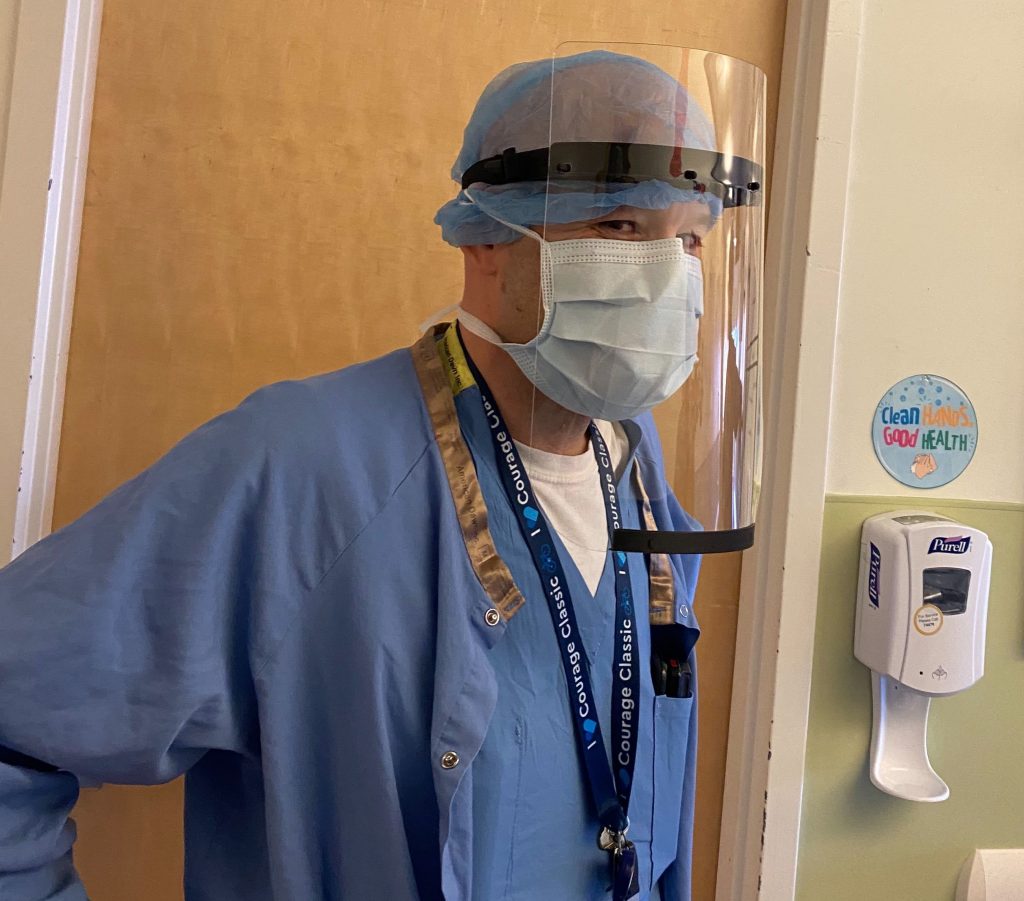 Custom Make Your Own Face Shield Design
As engineers and designers continue collaborating to fight the spread of COVID-19, there are more open-source designs available now (and likely to be even more into the future).
You may even have your very own design or a version of an existing one that qualifies for our $1 Million Credits Program that we launched to help hardware businesses use their engineering expertise to make medical supplies.
Custom make your own designs here – visors only (you source the other parts for self assembly and distribution).
Success Story: Make4Covid
One of the reasons we launched a $1 Million Credits Program, was to activate our community and help hardware businesses take their engineering expertise and shift it into making medical supplies.
Since then, we have made more than 35,000 face shields for our community of designers and engineers who have picked up these designs and run with them, to supply their friends, family and strangers on the frontline with this life-saving equipment. And we've donated over $50,000 to their causes.
We've also began working with a network of grassroots organizations—such as #GetUsPPE, Mask Force, Masks For Docs, ShieldsUp and Make4Covid—that have formed to help address this need.
Make4Covid is a Colorado-based, remotely collaborative community of makers, designers, industry experts and healthcare professionals working together to design and manufacture equipment for doctors, nurses and first responders who are seeking assistance with PPE in light of shortfalls.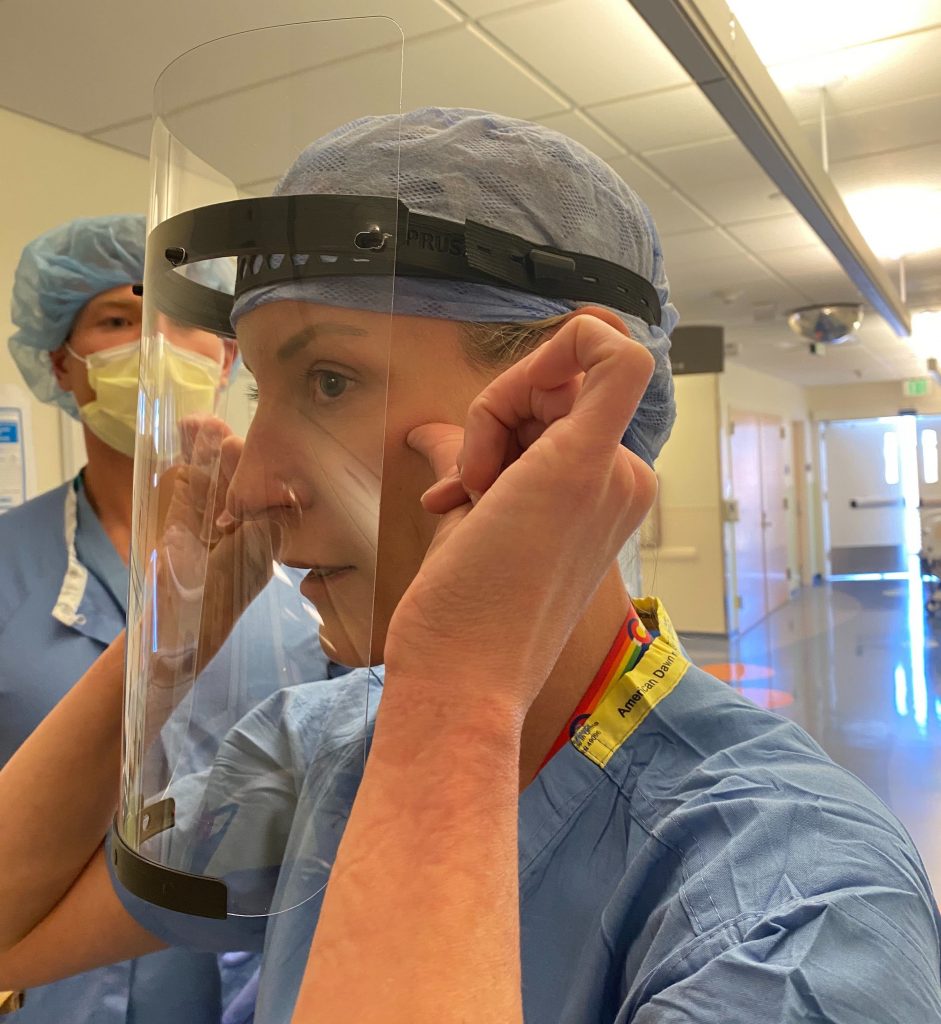 "Working alongside medical professionals, regulators and experts, the Make4Covid community is designing, testing and manufacturing medical and protective equipment to address this critical need," says Omar Soubra, external engagement lead at Make4Covid. "We have set up all standard operating procedures (SOPs) from how to print at home up to the pickup and delivery to hospitals so that those face shields can be used by medical professionals who need them. Ponoko's support is helping tremendously to meet the demand from the 43 rural hospitals we are helping in Colorado."
We're deeply inspired by what everyone is doing. It's outrageous!
What's Next?
While we all must stay physically distanced to help stop the spread of coronavirus, this is our opportunity to come together to stop this pandemic in its tracks. We're all in this together. No contribution is too small.
Here's some things you could do:
Make face shields by choosing from the open source designs here and perhaps share the drop-off at your local facility on social.
Share this story on your social networks and email it to friends, family and coworkers to help spread the word.
Let your local media outlets know we have 2 million open source face shields available for manufacture.
Share this post with your local grassroots movement, city and state government officials as well as local hospitals to let them know we are ready to work with them.
If you have a direct connection with anyone in a leadership position in an open source group, in government or healthcare and would like to make an introduction, contact us using "COVID – 2 Million Face Shields" in the subject line.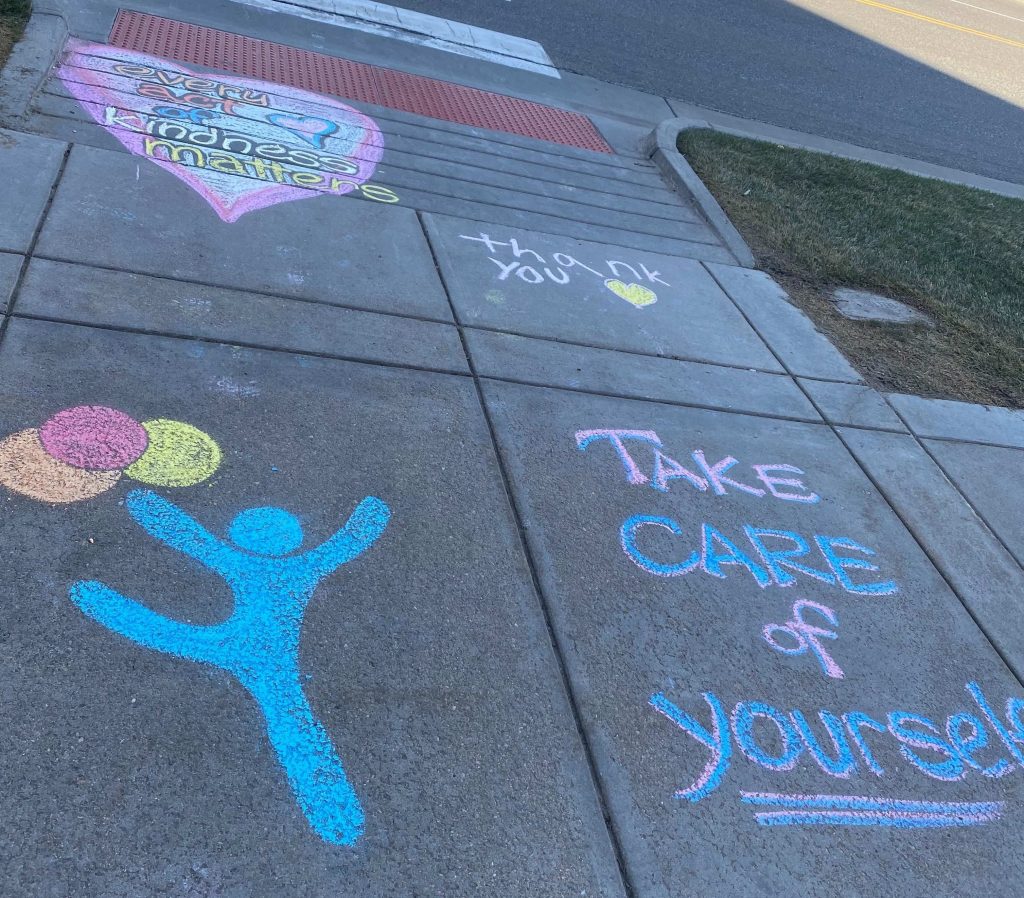 Thank you to all of those serving on the frontlines to care for the sick. Your dedication is awe-inspiring. And thank you to all of the grocery store workers, delivery drivers, restaurant and food-delivery services, and all of those who are continuing to work outside the home. The rest of us couldn't shelter-in-place without your amazing contributions.
Stay safe and be healthy everyone. And let us know if there's anything we can do to help.