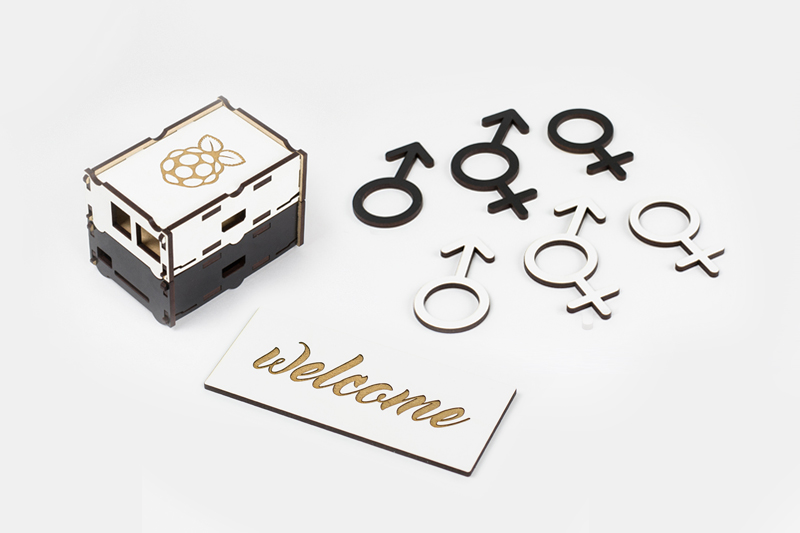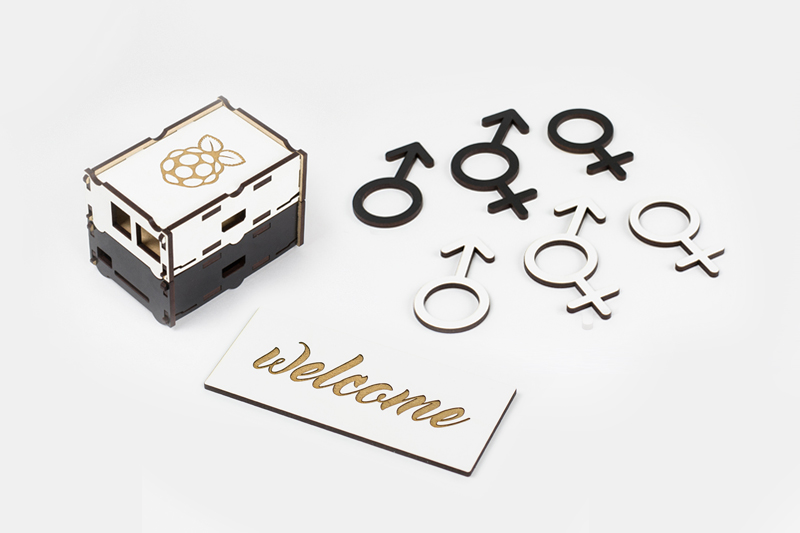 Two New Can't Miss Materials Just Hit The USA Catalog
What's your sign? No, we're not talking bad pick up lines about what astrological sign you were born under. (Although laser cutting those signs would look outta this world…)
Rather, what actual signs do you want to make out of the new Coated MDF that just hit the USA catalog?
Of course, Coated MDF isn't only for signs. It's great for electronics enclosures, clocks and robots, too. Wanna see? Check this out:
Get Creative: What You Can Make With Coated MDF
What can you make with the new black and white coated MDF? Check out these ideas we whipped up:
A new take on a classic, the black coated MDF has both warmth and elegance that you won't find from standard MDF. In addition to interior wall signs, you could also design directional signage or table numbers for weddings.
Like the black version, the white coated MDF also has great contrast when engraved. Because of this contrast, typography and geometric shapes work especially well with this material. Hello corporate branding!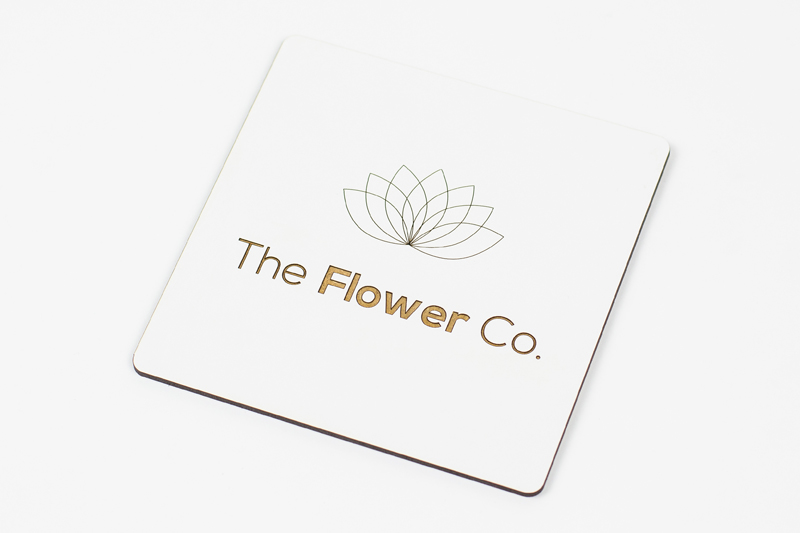 And since MDF cuts so cleanly, you can also easily design signs that are merely shapes, such as these functional (and necessary!) men's, women's and unisex bathroom signs.
While signs are functional, perhaps you want to make something a bit more…fun? Put the fun in functional with some electronics enclosures such as this stackable Raspberry Pi case.
You could even add labeling for the various components since engraved text will really pop.
Also keep in mind that since only one side of the MDF is coated, you'll be able to see the raw backing. We think that extra bit of texture looks pretty cool with this application. But some may only want to make items out of coated MDF that don't need anything fancy on the back such as these pretty diamond shapes. Depending on the size, these can be cabochons, jewelry or wall décor!
In addition to bold laser engraving like above, coated MDF also does quite well with more intricate and delicate designs. Just check out this pattern: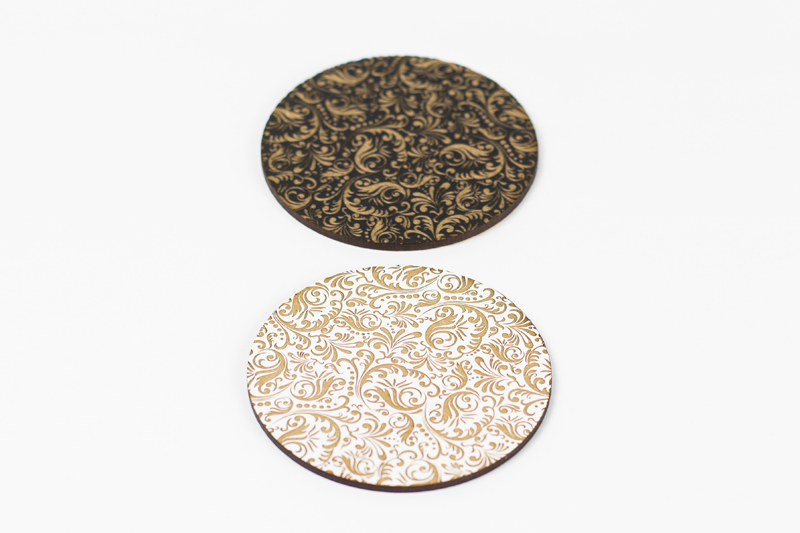 Now Available: Black And White Coated MDF
Available in both black and white, Coated MDF has a thin, semi-gloss, paper-based laminate with a subtle texture on the front side and raw MDF on the back side.
To dive into the details about this new material, get the 411 on Black Coated MDF here and get your hands on a sample here.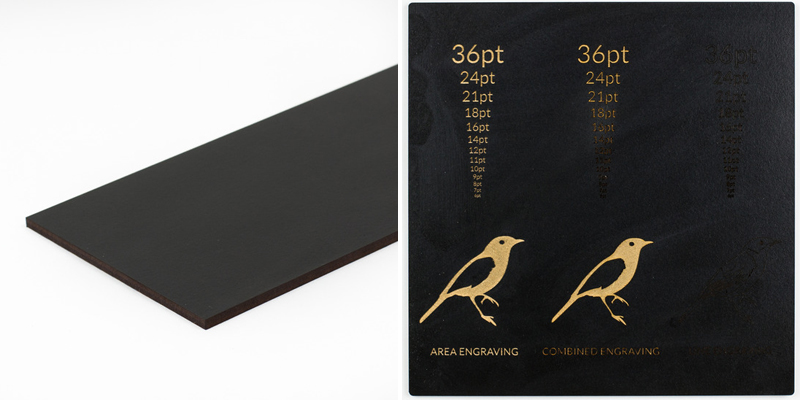 If White Coated MDF is more your style, get the details here and see what it looks like in person by grabbing a sample here.
Maker Tip: While this material requires no additional finishing on the surface to protect the laminate, any raw MDF showing in engraved areas will not cope well with water. So if you are going to use this material for items such as coasters or jewelry, you'll want to finish any exposed raw MDF with a lacquer to seal it.
Sign Me Up: What Will You Laser Cut With Coated MDF?
If you've been waiting for a sign that it's time to get making, this is it! Whether you're into the signs or electronics enclosures above or perhaps some last-minute holiday decorations or one-of-a-kind promotional products, share your ideas on what you can't wait to make by leaving a comment below!