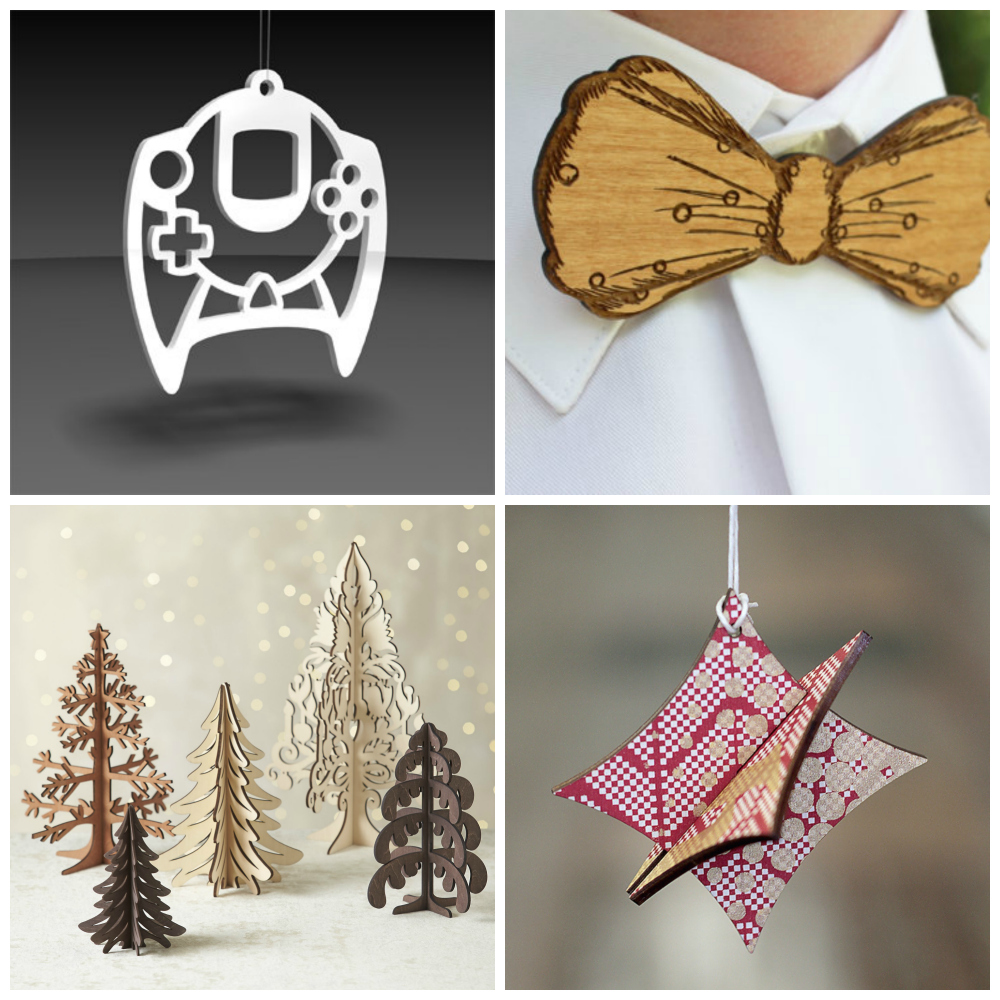 Ideas To Spark Your Imagination & Get In The Holiday Spirit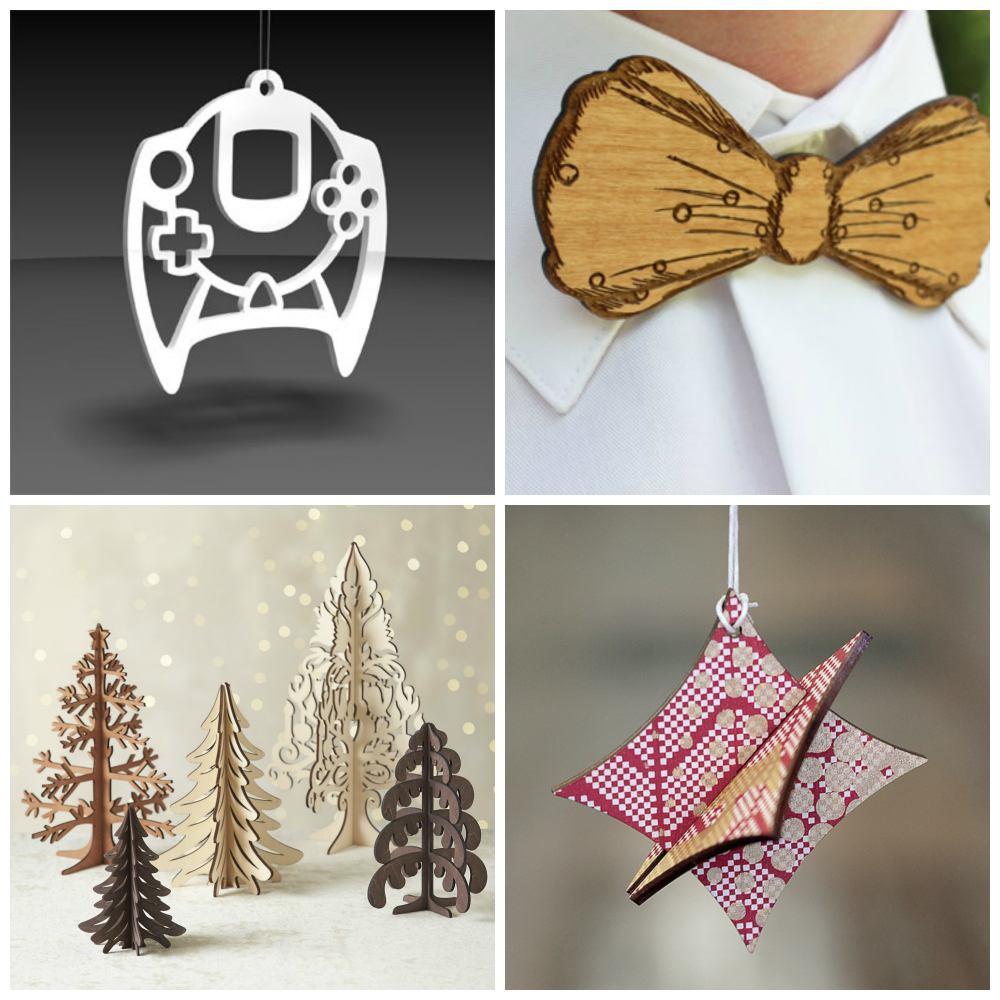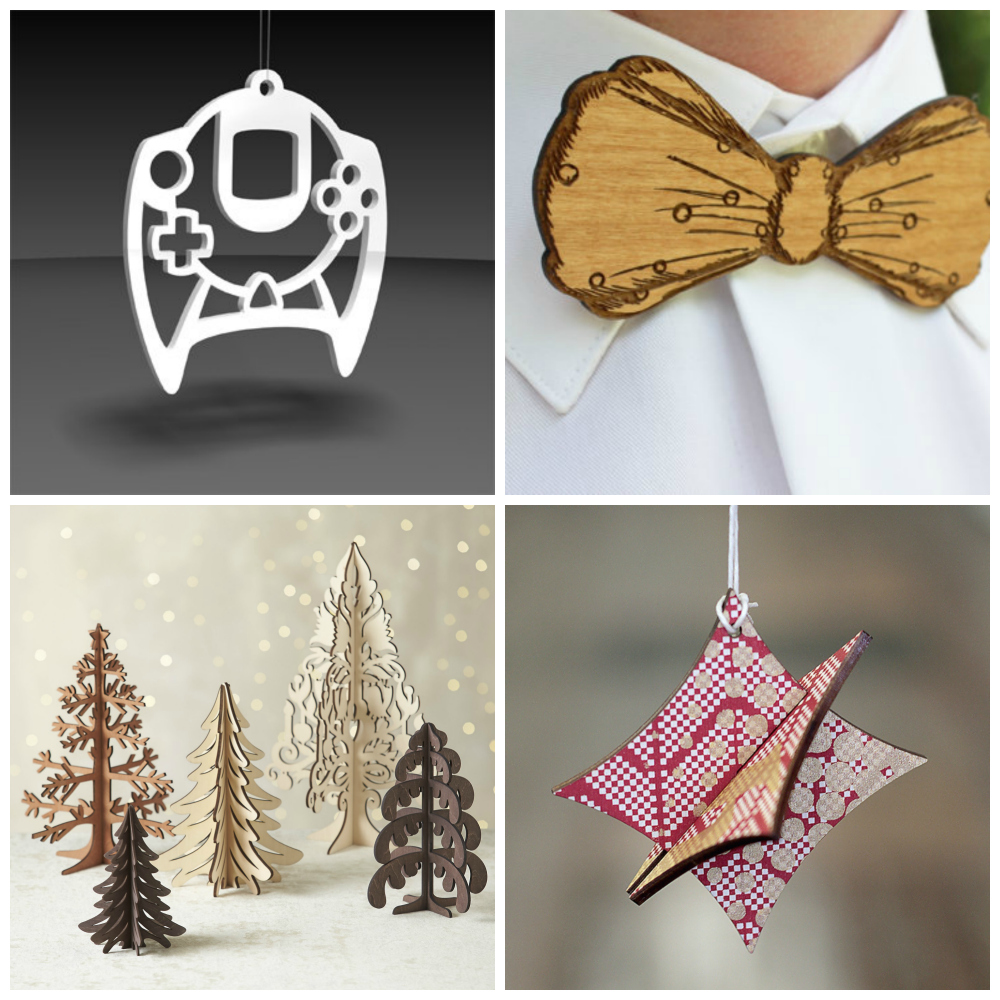 Need to add some good cheer to your Christmas, Hanukkah, Kwanzaa or Festivas celebrations? It's not too late to make some cool Yule products to sell in your Etsy shop or give your friends, family and coworkers. But you gotta make by these deadlines.
Feeling uninspired? No worries. We got ya covered. Check out these laser cut ideas to spark you imagination and get you in the holiday spirit:
Shall We Play A Game?
Obsessed with gaming? Or know someone that is? These ornaments will have gaming fans raving.
A Guide To Selling On Etsy
Everything you need to know about selling on Etsy.
With shapes that are familiar to anyone who has ever played a video game, these eight Video Game Controller Ornaments (left) salute some of the great gaming systems.
The perfect complement to the Video Game Controller ornaments, this set of 10 Video Game Console Ornaments (right) pays homage to the boxes of yesterday and today that give so much enjoyment.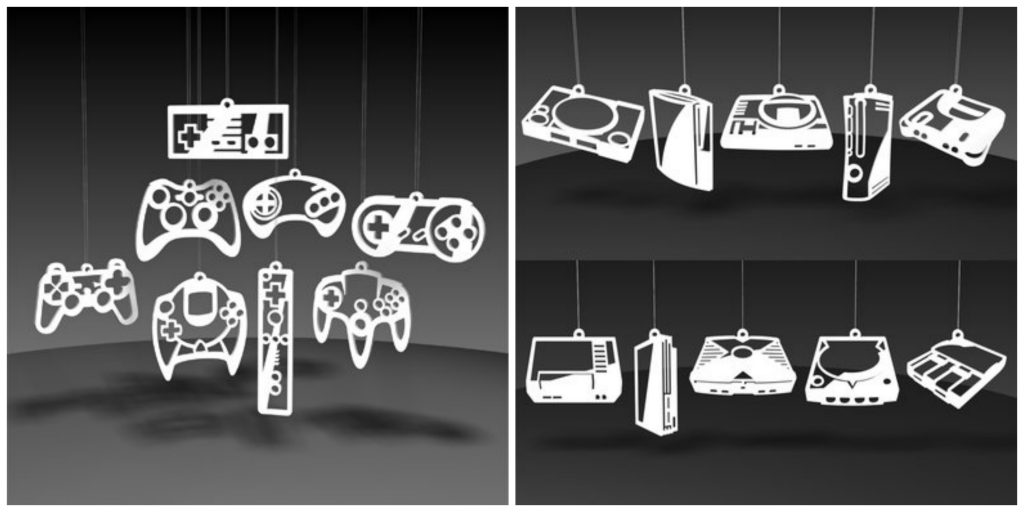 Check out all ornaments available in the Ponoko Showroom.
Bow Ties Are Cool
Dr Who says bow ties are cool. And men with style are paying attention. But when GQ compiled 10 Ways To Rock A Bow Tie, they left out one thing: Wooden Bow Ties.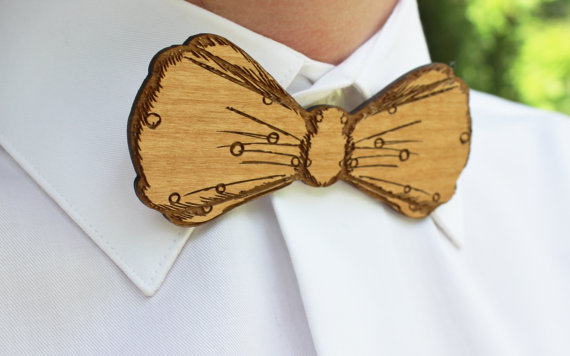 Etsy seller LuccaWorkshop has tapped into the trend to create laser cut wooden bow ties that add a sense of fun, fashion and whimsy to make a statement all their own. Create your own designs to make a perfect gift for the man that has it all.
A Nod To Mod
Natural wood tones, refined lines and minimalist silhouettes are the hallmarks of mid-century modern style. If this is your design aesthetic, then overly kitschy holiday ornamentation just won't do. Go for simple, geometric shapes like these from Ponoko maker Eight Seven Central.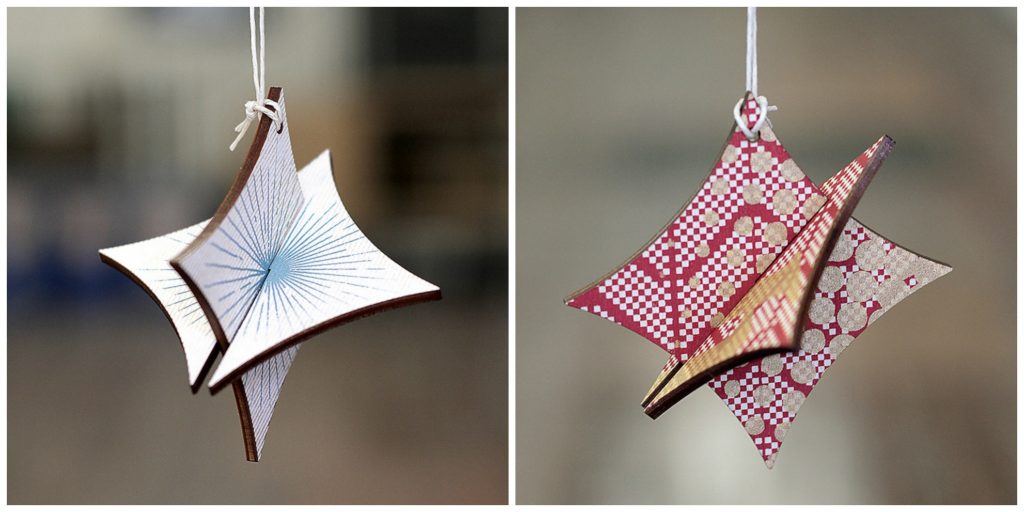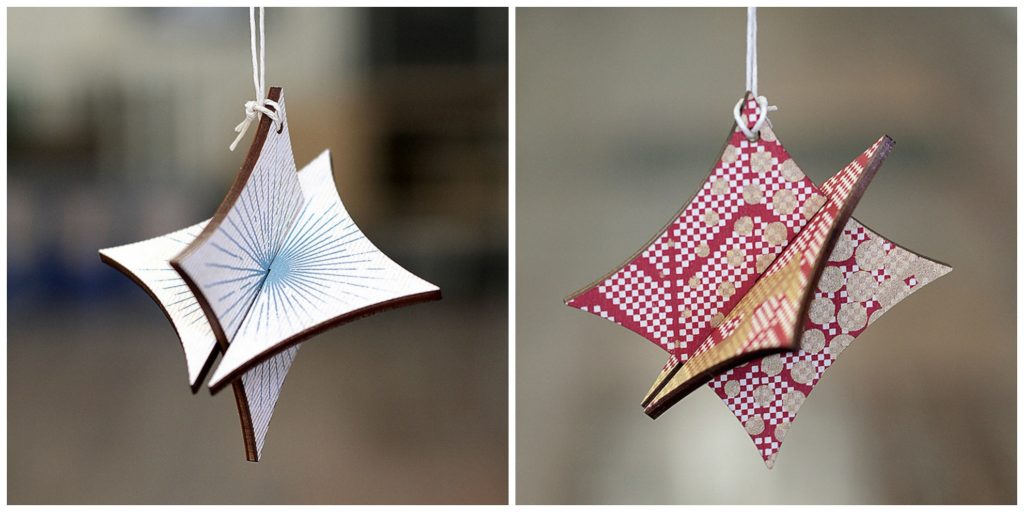 First, they had Ponoko laser cut the birch to create the ornament shape. (Which is cool on it's own.) Then they hand print the retro graphics to add a hint of color and complete the look. Check out the silver ornaments here and the red ornaments here. Then give mod a nod by designing your own mid-century ornaments.
Oh Tannenbaum
No room for a real tree? How about a stylish laser cut one instead. We love these from Crate and Barrel because they have such great design sensibility. With traditional evergreen shapes to drippy branches to birds in the boughs, take a cue from these arbiters of style and incorporate the best features into your own original designs.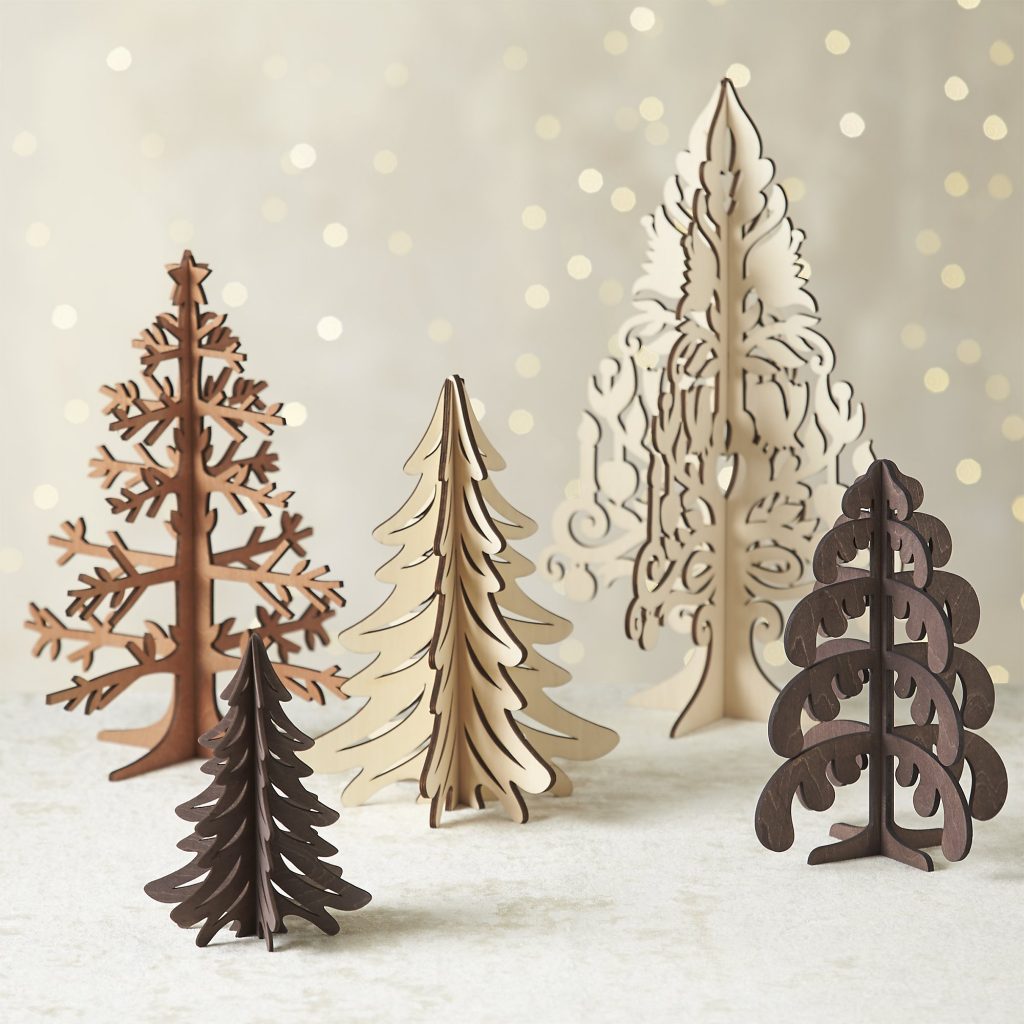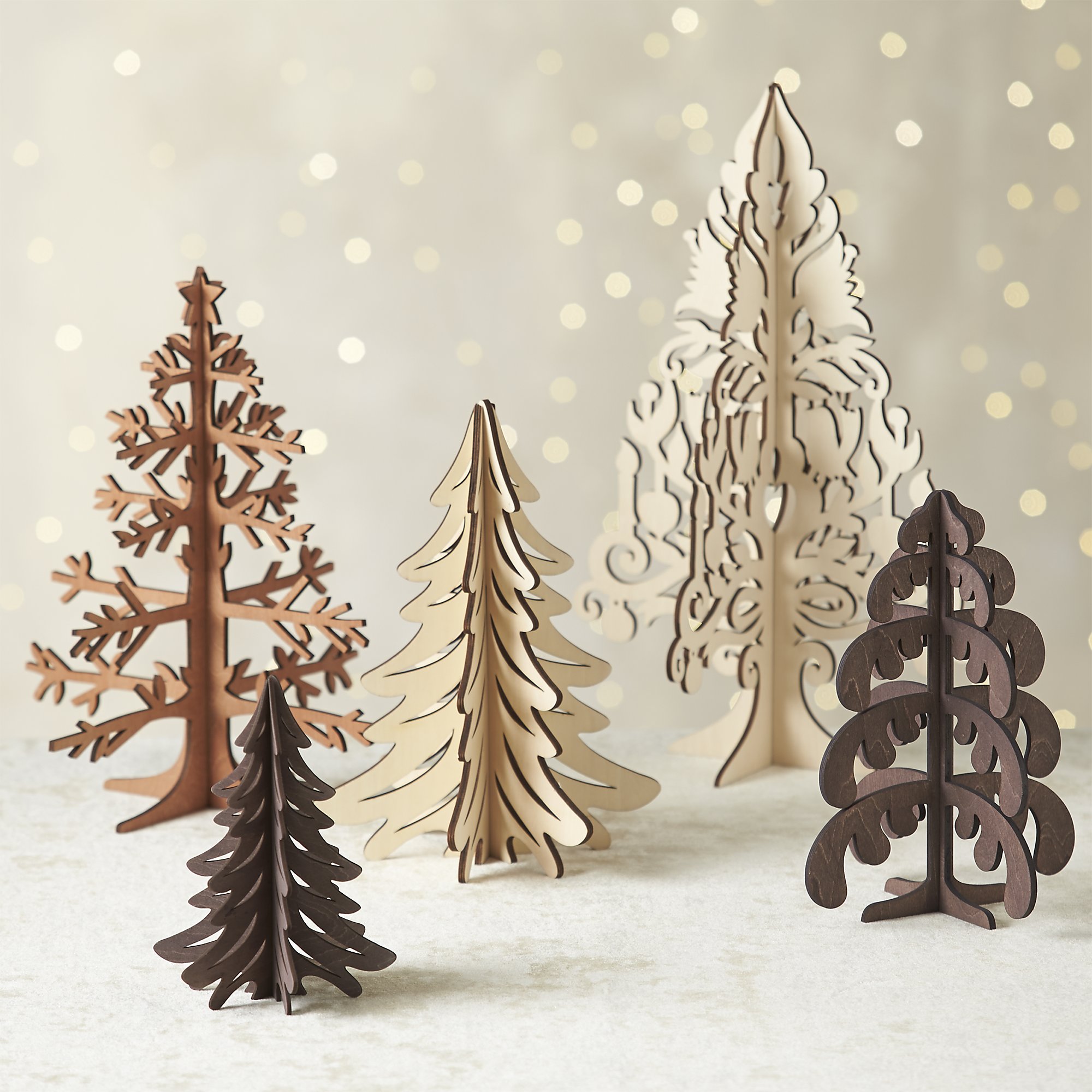 Don't Have Much Time On Your Hands?
Add that personal touch without starting from scratch. We've got you covered with free designs available from the Ponoko showrooms. You can download and customize these nifty designs created by awesome designers.
Check out these sweet crystal and star ornaments from the Cartonus Showroom.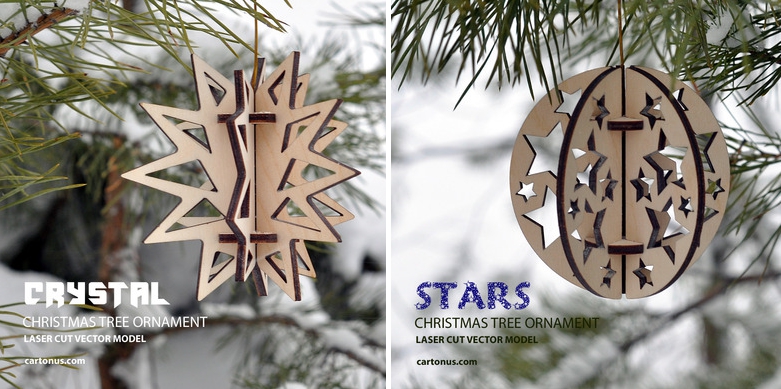 Or go for a simple shape and add an engraved message for your loved ones.  These decorations from the ShoppingZen Showroom are the perfect for adding engraving.
All ready for a White Christmas?  Make it even cooler with this free snowflake design from the Chromatophobic Showroom.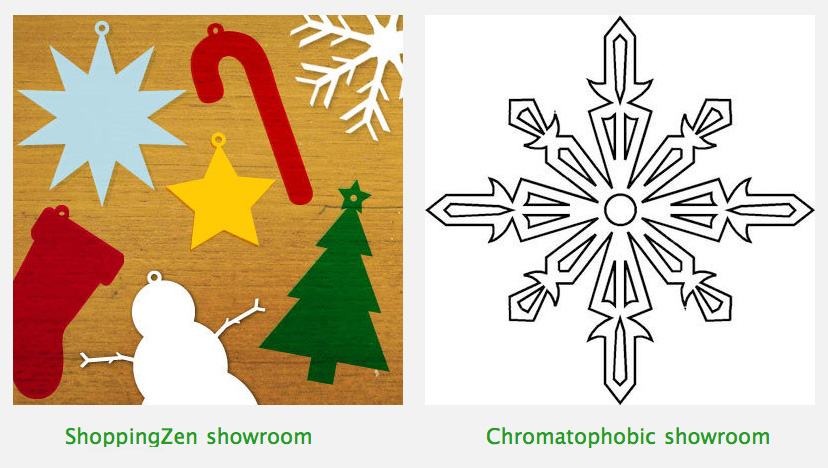 Want To Make Something Right Away?
Avoid the Christmas crowds and shop from home.  Support a designer and buy a product directly from their showroom. As well as great Christams decorations, there are heaps of designs in the Showrooms that would make great gifts.  Browse the Ponoko Showrooms for those special presents today.
Why not add an endearing woodland creature to a nature-inspired holiday theme?  Check out  the Wonting Showroom selling these oh-so-adorable felt laser cut ornaments. They even come with a cute hand-printed card with greetings on the back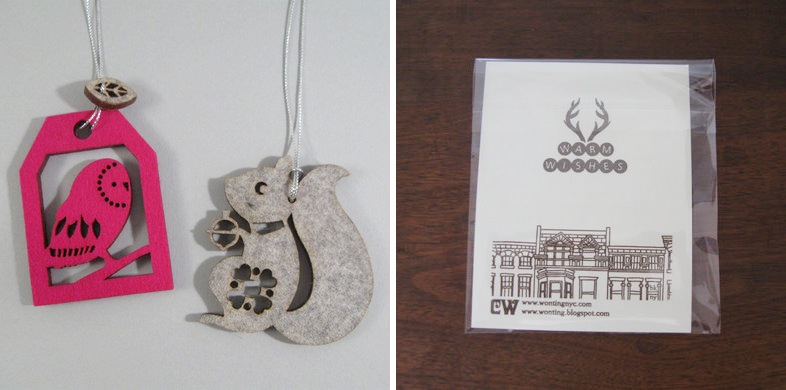 For those of  you that enjoy adding that hand made touch, the GirlontheRocks showroom has a great selection of cross stitch ornament kits available.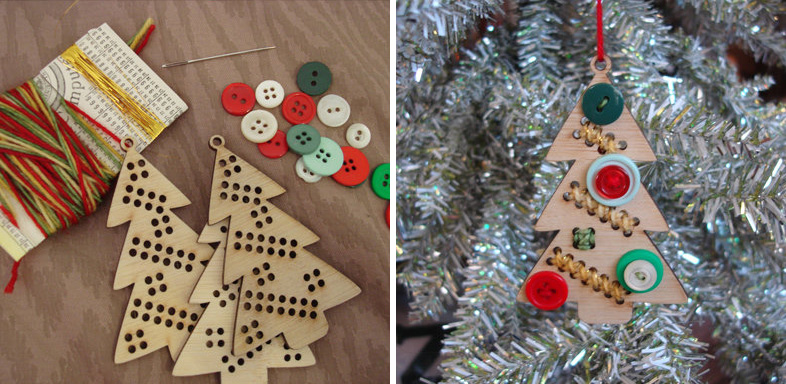 Make Your Holidays Shine
Designing and making your own holiday decorations adds that personal touch that makes the season special. So have fun with it. And from everyone at Ponoko, may your holidays be merry and bright!