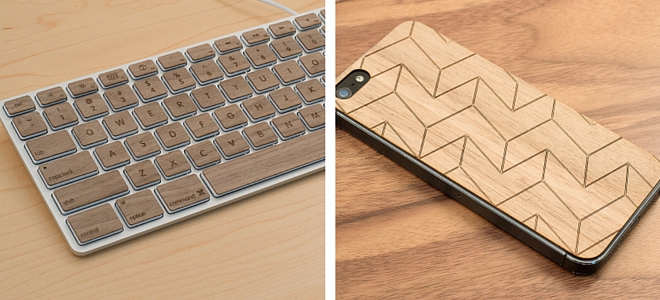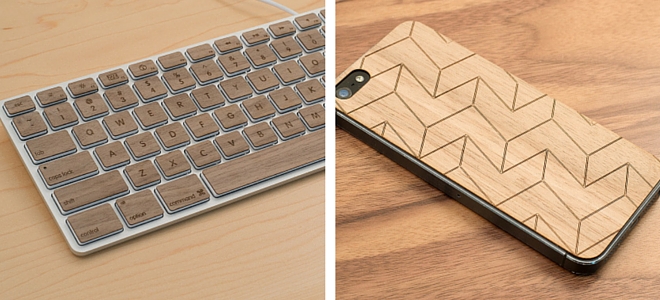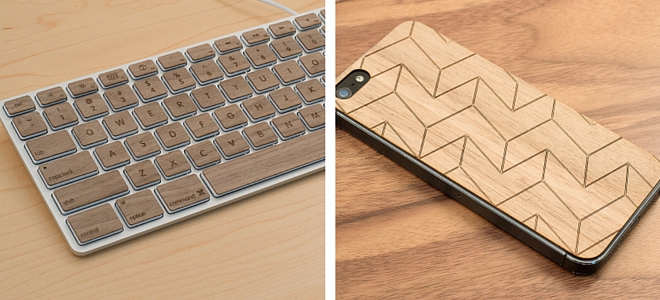 Need something new to inspire your next laser cut wood project? Can't find the right material that offers flexibility and versatility? Check out our latest additions to our material selection. The wood design on these peel & stick veneers offer incredible detail.
The premium grade real wood veneer has a pressure sensitive adhesive backing. The veneer is quite flexible along the grain and can be applied to curved surfaces. They're great for jewelry projects, to stick on to acrylics or to create amazing 3D stickers. Your imagination is the only limit to you how you can use the walnut, bamboo amber and bamboo blonde peel & stick veneers for your next laser cut wood project.
Click on the images below to get all the details on our new premium peel & stick veneers.
Walnut has rich, chocolate hues, auburn undertones, and beautiful grain patterns that make it appealing as material for projects that need stronger color contrast.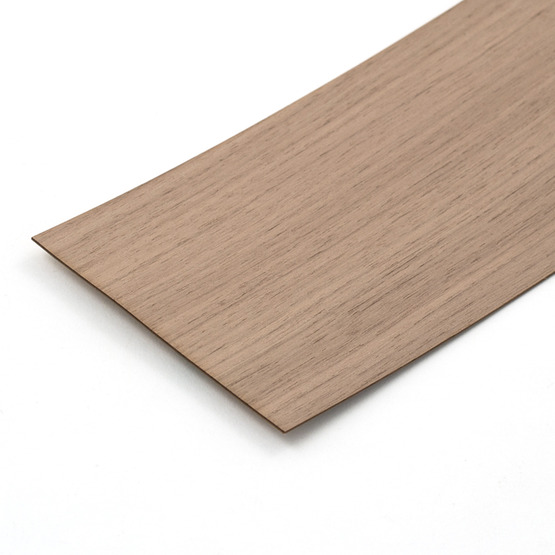 Peel & Stick Veneer – Bamboo Amber
Bamboo has a beautiful fine grain which may have some visible joints on the surface to break up the grain — giving it a unique appearance. The Amber version has a  golden brown color, a great choice for neutral-looking jewelry projects.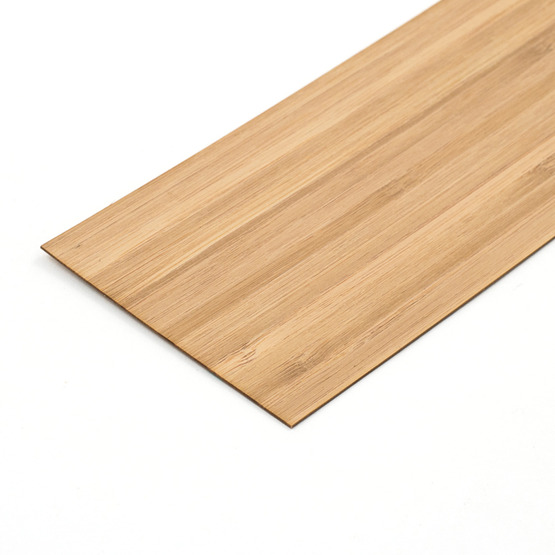 Peel & Stick Veneer – Bamboo Blonde
The natural occurence of joints on this other new bamboo is also a welcome break from the fine grain. It has a golden color that is a few shades lighter than the Amber version.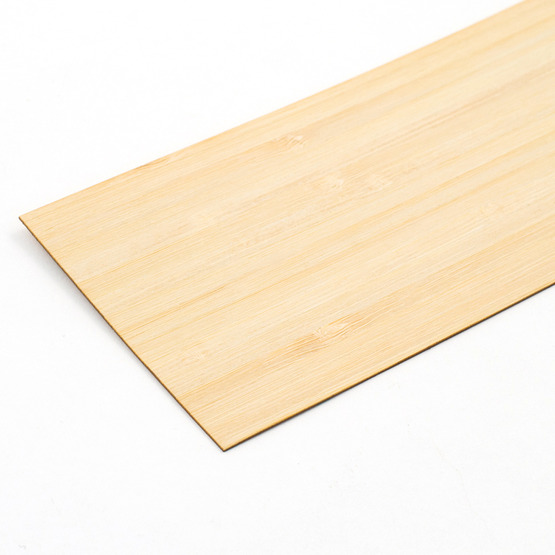 We'd love to know your ideas for things you can make with these new materials. Comment them below.