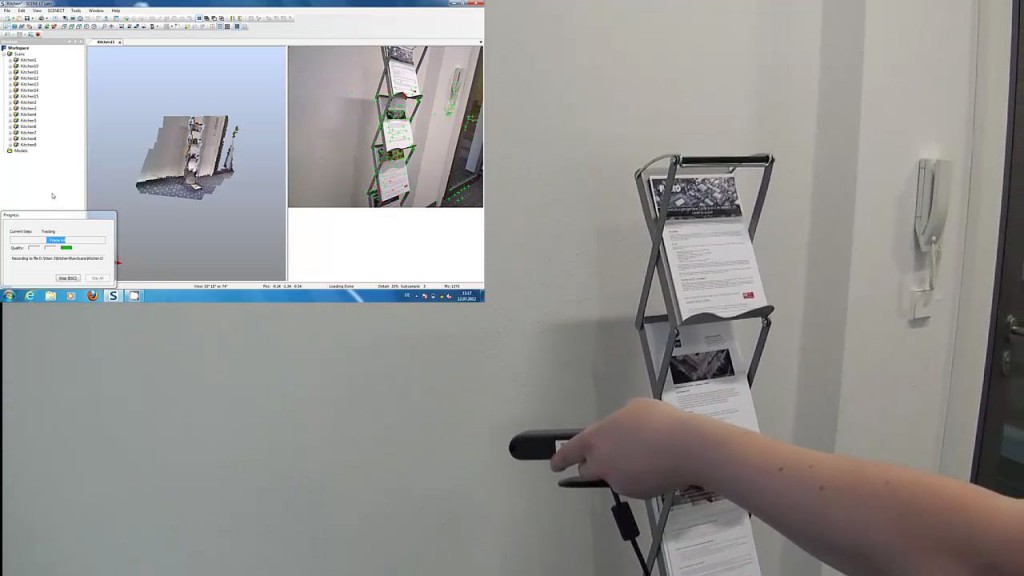 3D scan using mass market hardware.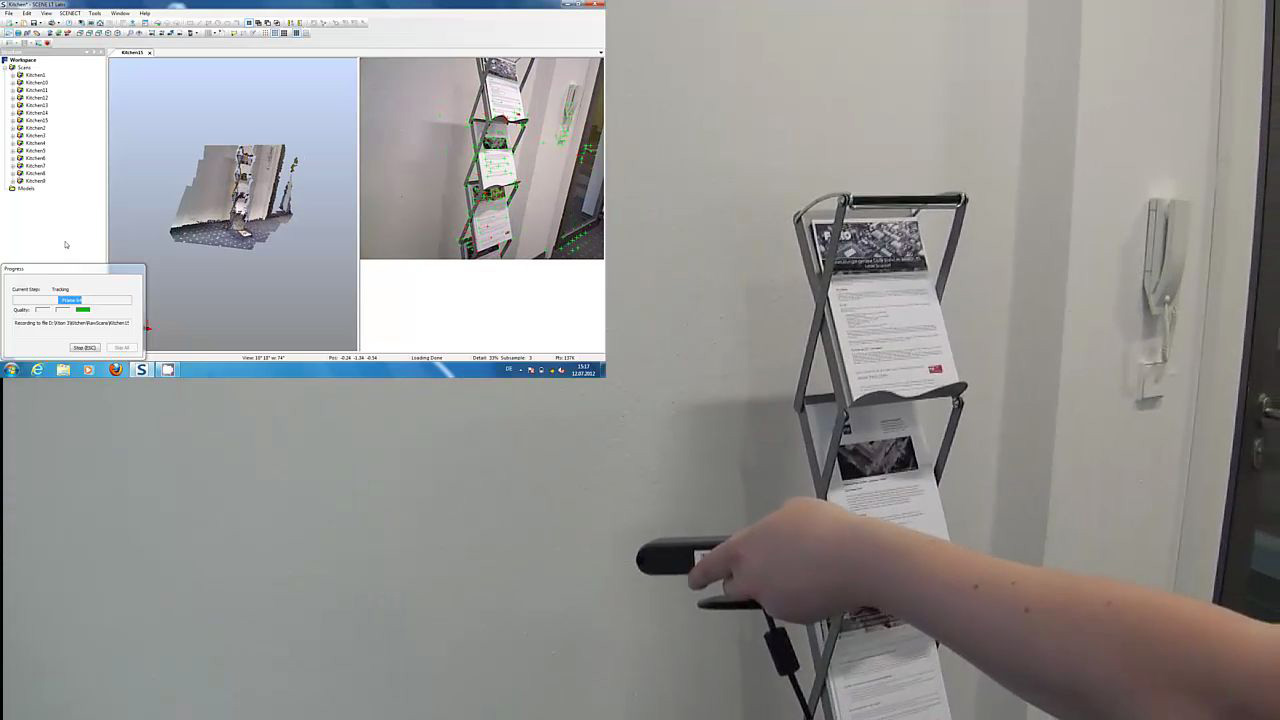 FARO, a company specializing in 3D scanning hardware and software, has released SCENECT, a free app that uses the sensor data from a Microsoft Kinect or other, similar device for 3D scanning. The app even incorporates the color data in addition to the geometry of the object to produce full-color 3D models.
See some examples after the jump, and download SCENECT from their site.