When The Force is strong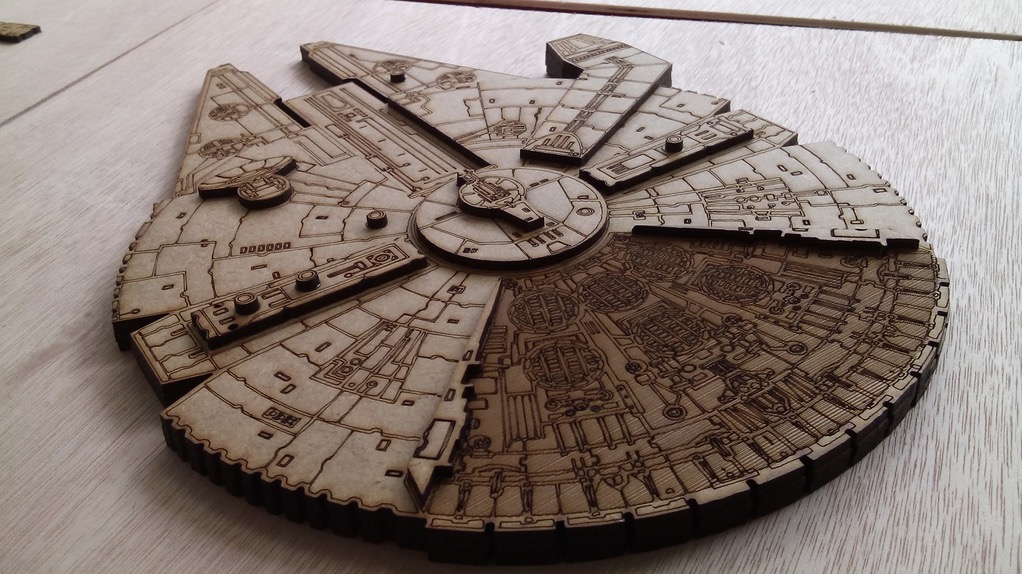 When May the Fourth comes around each year, a whole galaxy of sci-fi fans kind of go nuts – well, more nuts than usual. It's a fun time for these movie enthusiasts, and making models of the classic space vehicles from the original films can be a great way to share your enthusiasm with fellow fanatics.
Laser cutting is perfect for replicating the complex surface details of the iconic space vehicles, as has been well demonstrated by Thingiverse user Costaricaorca in the image above.
For others, the surface details take second place behind the actual shape of the vehicles. Once again, laser cutting provides an accessible way to replicate these forms and the following examples show how you don't need much before it's quite clear where the reference for the various machines comes from.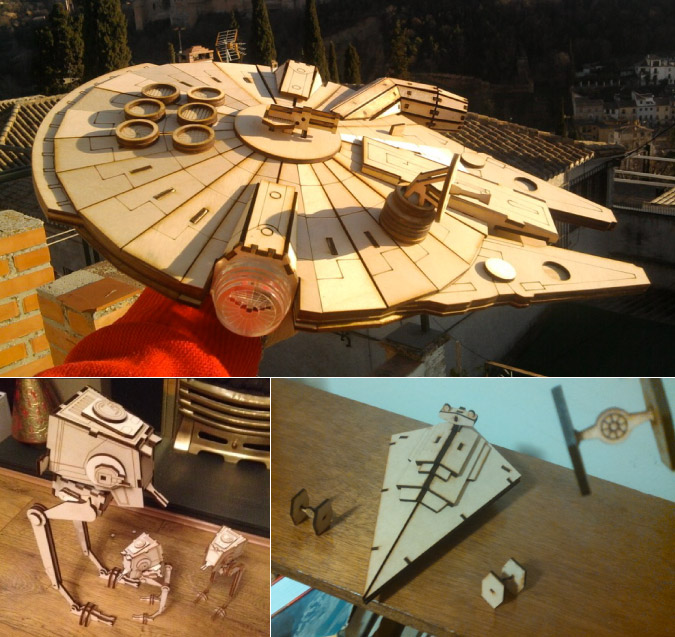 Millenium Falcon by Killor; Waker by BillyMcCoy; and Star Destroyer with Tie Fighters by Breakfastsandwich
There are more like these to be found, uploaded by enthusiasts of all skill levels and experience to design community sites such as Thingiverse. Some have been made on laser cutters at local maker spaces, while others are zipped through during 'spare time' by employees lucky enough to have an on-site laser cutter at work. Another option that is accessible to all is to download files from Thingiverse and then have the parts cut in the material of your choice in the Ponoko Personal Factory.
May the fourth be with you…