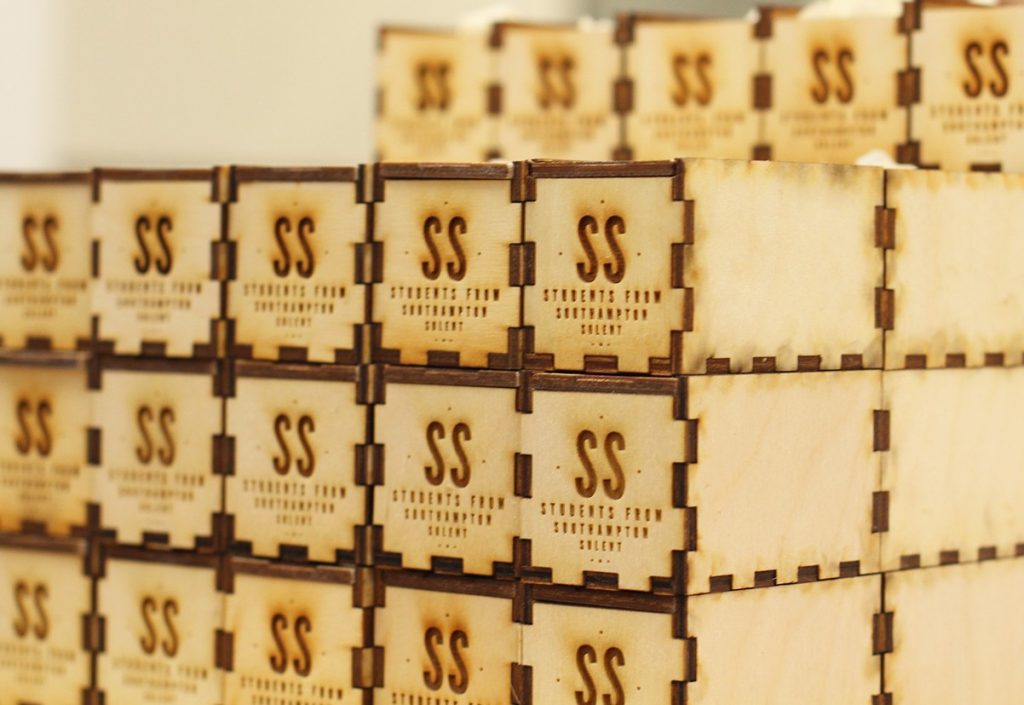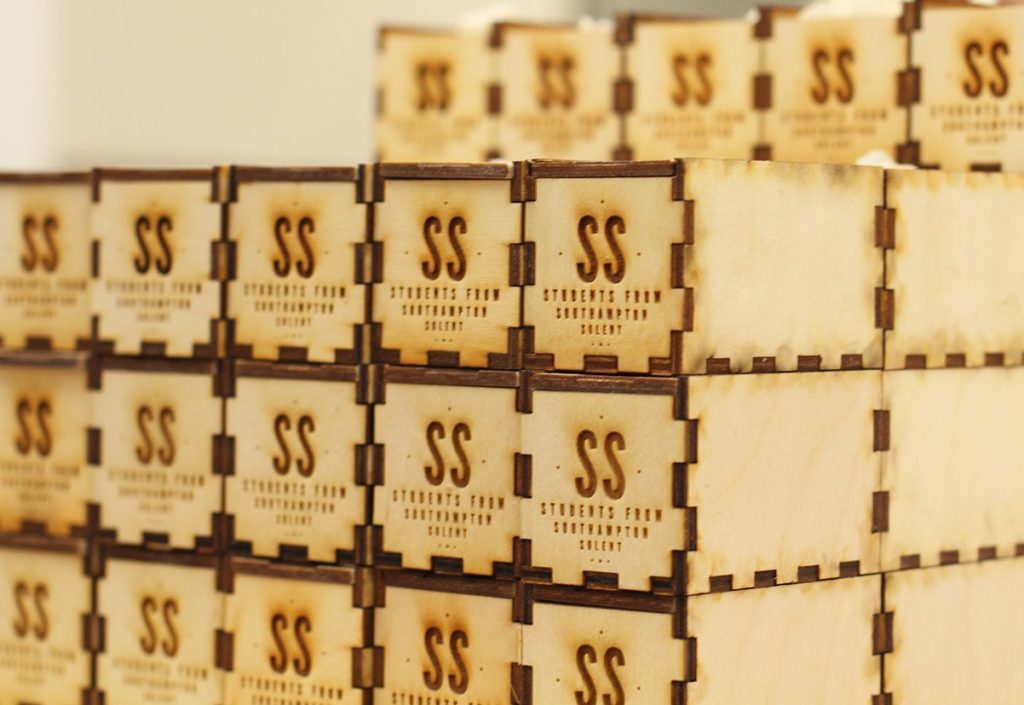 Each year, the D&AD New Blood Festival gathers creatives from university courses scattered around the UK, and brings them into the heart of east London to show off their mad skills. It's a chance not only for industry vets to meet new talent but also young designers to network and skill up—with everyone getting inspired by the future of commercial creativity.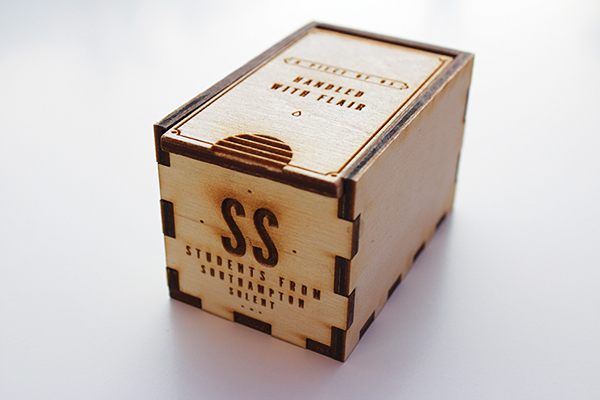 To showcase their creative flair and make a lasting impression, a team of Southampton Solent University students needed a booth giveaway that was like no other. After working through several concepts, the design team decided on a "cargo" theme, giving a nostalgic nod to the maritime history of Southampton.
To incorporate the "new blood" theme of the exhibition, the students used a mini vial of red wine sealed with wax to mimic an ampoule of blood. Then, the design team nestled the macabre-looking bottle in a mini wood crate—effectively marrying the "new blood" and "cargo" themes.
The students took extra care when designing the typography layout and structure so that when laser cut it had an authentic feel of historical shipping crates. They included the phrase "A Piece Of Us" on the lid to connect the symbolic nature of the wine to their creative juices being shipped out into the world.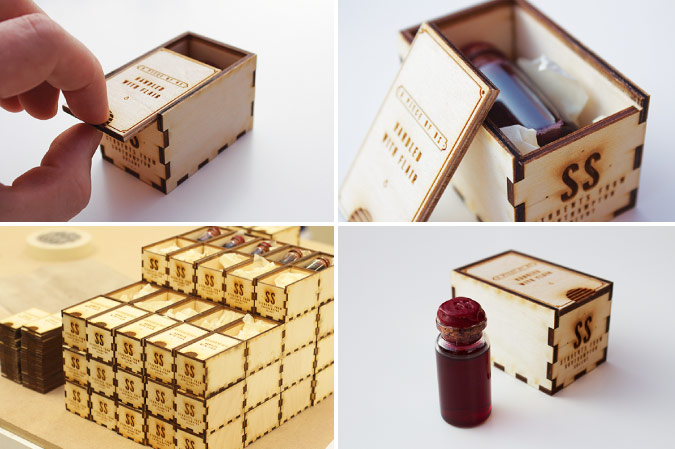 The entire project was "Handled With Flair" as was laser cut on the lid. The crates held just the right combination of conceptual nostalgia and contemporary novelty to become an effective conversation starter. And event attendees loved the diminutive scale and the nonsensical utility of the object.
By incorporating visual, conceptual and sensorial metaphors into a cleverly packaged giveaway, the Southampton Solent University students showcased their talent—and captured the essence, the lifeblood, of the event.