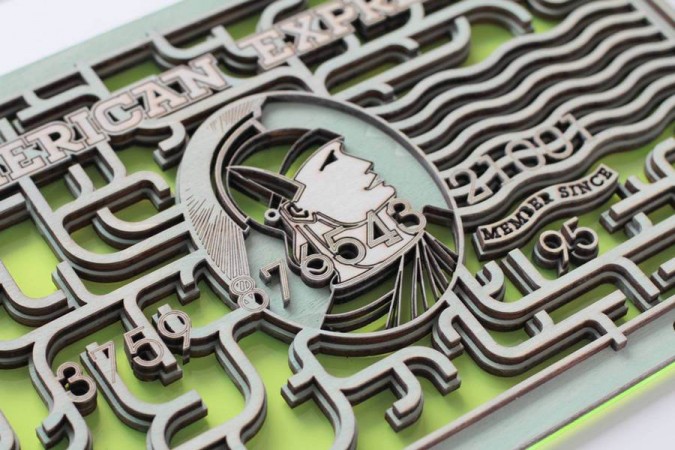 Amex Plastic Re-Imagined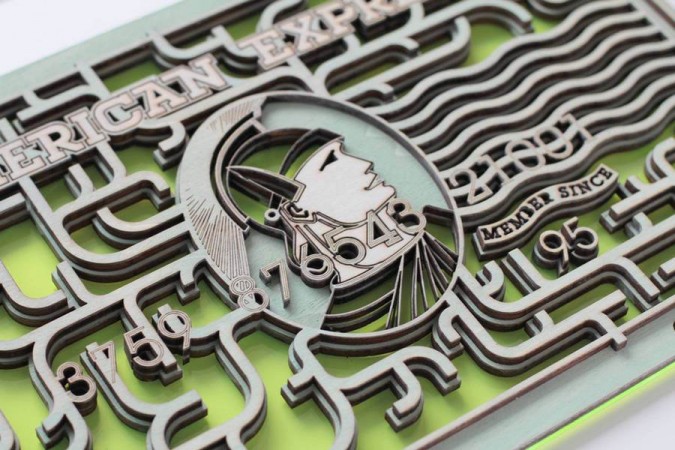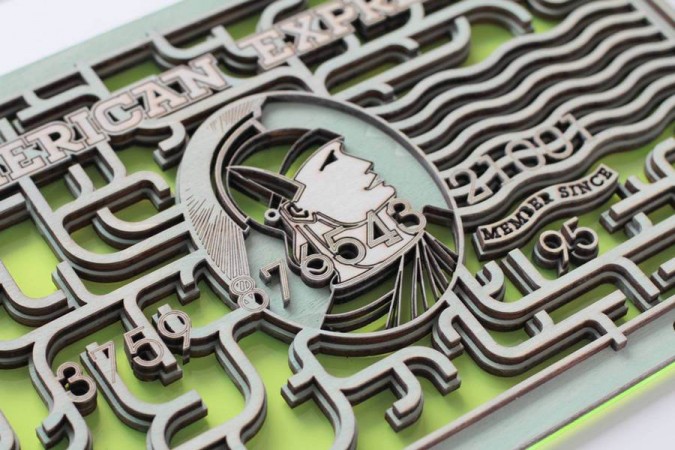 With a rich history in highly refined laser cut art pieces, French design agency Future Marketry were the right guys to bank on for American Express. The financial giant commissioned them to create interpretations of the three classic credit cards – Green, Gold and Platinum.
The results are a dynamic sculptural interplay of light and shade as the contoured laser cut surfaces replicate the holographic sheen of the actual cards. All this is achieved in multiple layers of poplar ply, brass and acrylic. This is a fantastic example of how to create a sense of depth and visual complexity using 2D laser cutting. Click through to the source for more detail images from the series.

What other clever examples of laser cut light and shade have you seen? Let us know in the comments below.
Future Marketry via Inspire Me