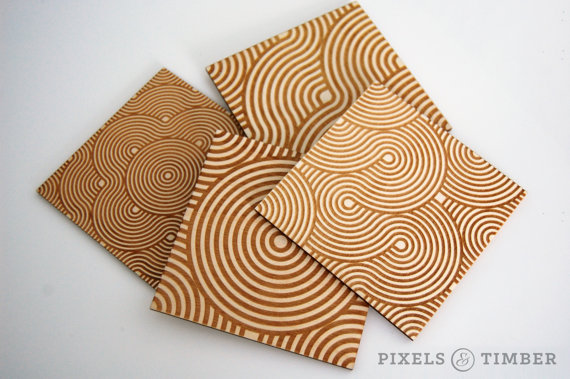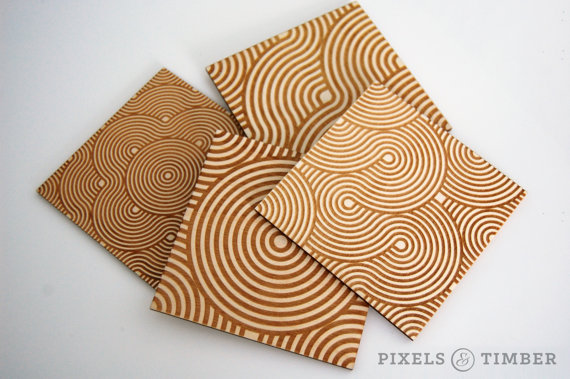 When you think of promotional coasters, what comes to mind is probably the standard imprinted cardboard square drink rest commonly found at restaurants and bars in any town. Functional, for sure. But not something you'd give as a promotional gift, right?
But what if you used high design and sophisticated materials? Would that make coasters a worthy event gift? You bet.
Coasters have utilitarian value, but when you make them visually interesting with some high design they're even more appealing—meaning they'll be kept and used by recipients.
So how can you add some high design with geometric flair? Check out these examples for inspiration:
If you have a logo that's geometrically interesting, create a 2-in-1 coaster. (Photo courtesy of Rakuten)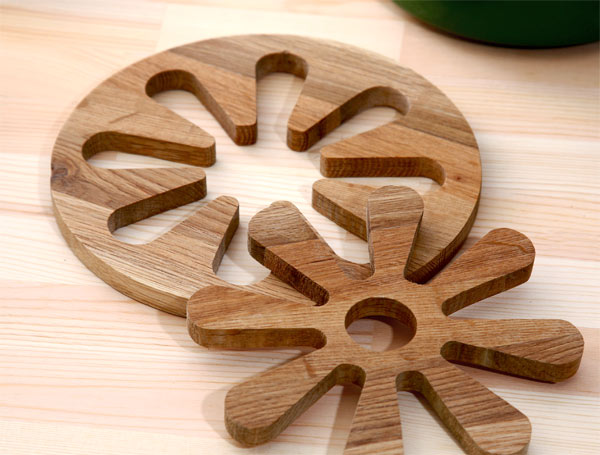 For a subtle way to incorporate branding, choose a geometric design like this one below (left) adapted from one of the numerous versions of the whirling arrow created by Frank Lloyd Wright. See the small squares in the upper left, center and lower right? Those are ideal places for a simple logo.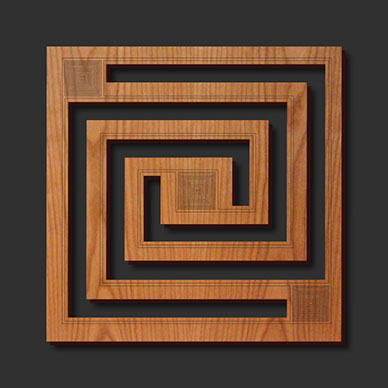 Build excitement around an event—and get the invitation noticed—with "Save The Date" coasters.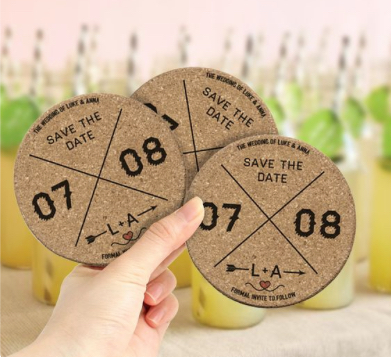 Create a set with interlocking coasters inspired by ninja throwing stars. The design easily incorporates a company logo or event details. One could even be used as the event invitation. Another could be sent post-show as a follow up thank you to complete the set.
(Photo courtesy of Core77.)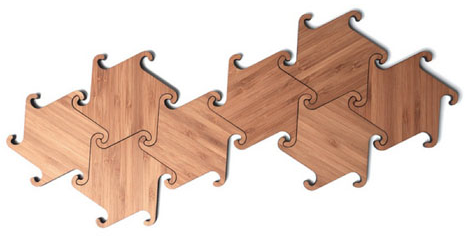 And these are just a few ideas to get your creativity going. For even more design inspiration, check out our Laser Cut Coasters board on Pinterest.
Whether you create interest with the overall shape of the coaster or a custom geometric pattern that integrates your logo, adding design into the process elevates the coaster from ordinary to extraordinary.