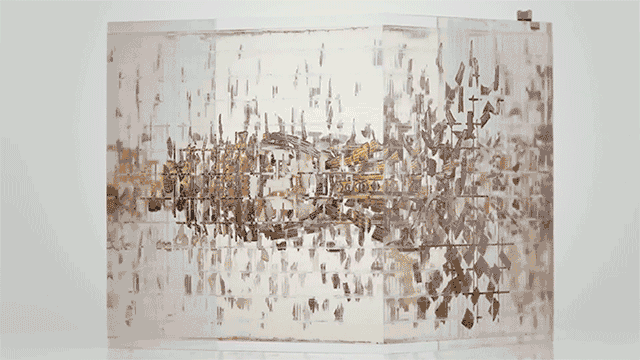 A unique image appears on each rotation of this transparent acrylic cube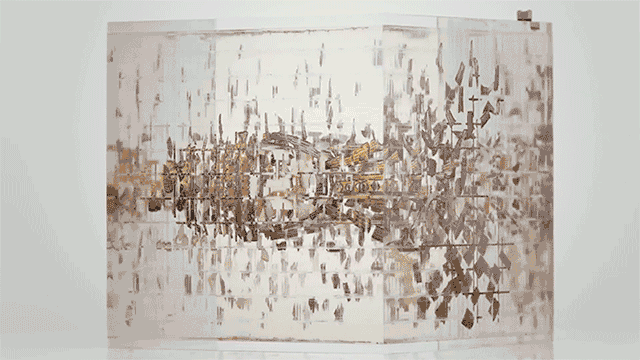 There was definitely some careful planning going on when artist Thomas Medicus put together this remarkable laser cut cube titled 'Emergence Lab'. Upon rotation, a new hand-painted image is revealed from each orientation with a dynamic three-dimensional impact. It really is quite mesmerising… continue reading below for an HD clip of the cube being rotated through all axis.
The cube consists of 216 laser cut acrylic strips assembled into a grid structure. This enables an anamorphic painting to be positioned on each side that is only able to be seen in complete clarity from one specific viewpoint. In order to retain the integrity of the transparent cube, the images have to occupy the same physical space as their counterparts on the opposite side; adding to the complexity of the hand painted designs.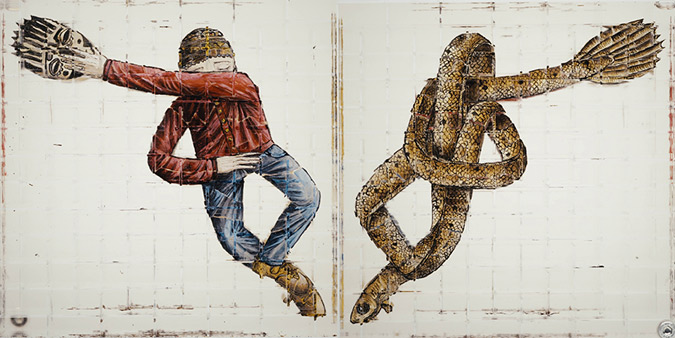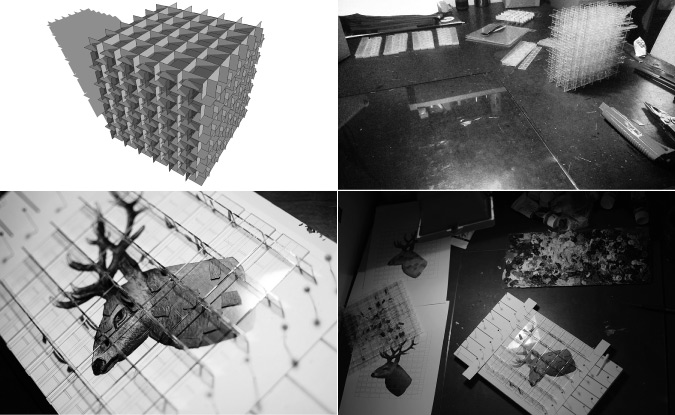 By using this method of construction for the cube, it makes the task of applying the images much more straightforward – but also results in unwanted reflections within the structure. To get around this, Thomas came up with a clever solution: fill the cube with a silicon oil that has the same refractive index as the acrylic structure. This gives the visual impression of a solid glass block, as the individual facets and surfaces of the acrylic strips blend away to become almost invisible.
Can you think of other ways to use silicon oil to enhance the impact of laser cut acrylic from the Ponoko Personal Factory? Let us know in the comments below.
Emergence Lab via My Modern Met