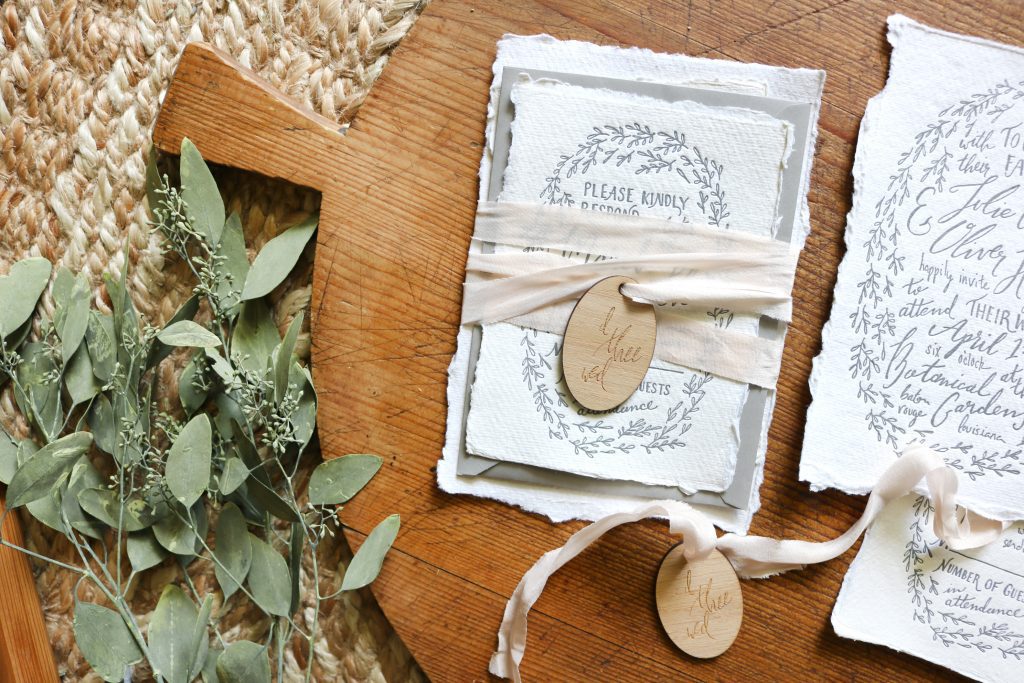 How THE little BLUE CHAIR Differentiates Itself By Branding Weddings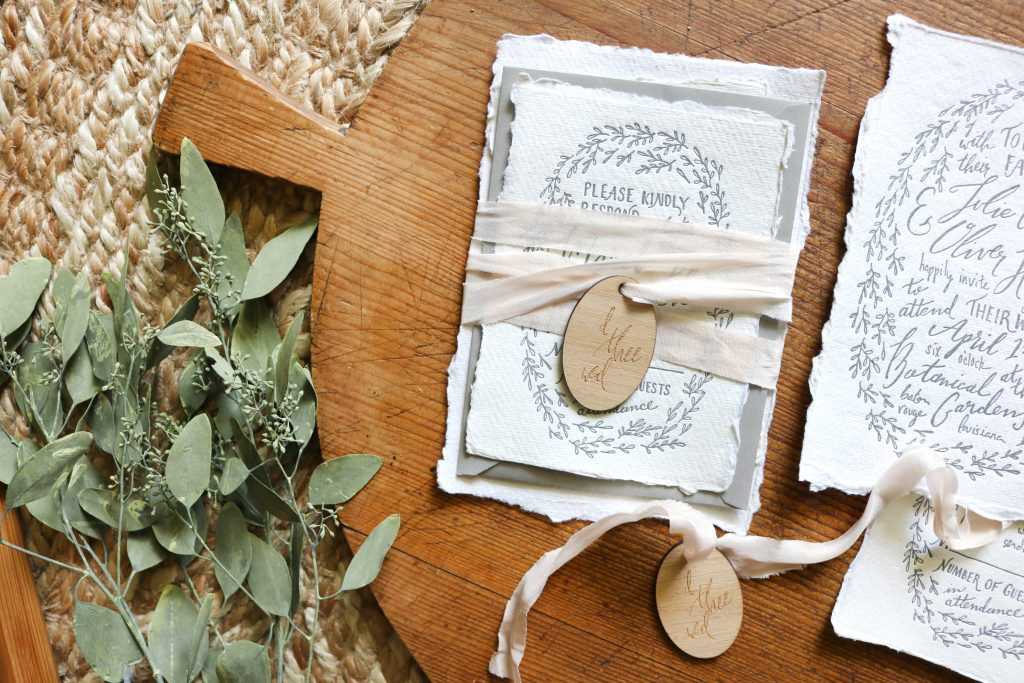 Weddings are big business. BIG. In fact, the global wedding industry is topping $300 billion (and growing every day), with U.S. spending contributing $58 billion of that. So how does a budding company differentiate its offerings and really standout in this crowded market? With some creativity—and great design.
Finding Passion In Printing
Hope Johnson, founder of THE little BLUE CHAIR (TLBC), has always been inspired by an old world, organic touch. Born and raised in Baton Rouge, Louisiana, she incorporates her southern surroundings, organic textures and textiles into a suite of wedding products that includes semi-custom and full custom wedding favors, table numbers and stationery.
While Hope says she has a strong appreciation for the handmade, an unearthly attraction to the handwritten and an undeniable love for love, she didn't set out to be a stationary designer. No, her initial major at Louisiana State University was something much less artistic: Business.
But after nearly failing freshman economics, she changed her major to Fine Arts, which evidently was not a surprise to her friends and family. She focused her course training in printmaking…and spent a lot of time in the basement of the LSU print lab. From silkscreen to lithography to intaglio to bookbinding and letterpress, a labor of love was born.
Bringing A Couple's Story To Life
Fast forward, and Hope acquired a couple letterpress machines and built a studio where TLBC creations come to life. But designing wedding stationary is a highly competitive business. That's why Hope takes a different approach (perhaps those business courses were beneficial after all). She thinks bigger, beyond providing the tangible invitation.
"Every day, I am faced with the task of bringing a couple's story to life," she says. "My clients are often creatives themselves, bombarded with inspiration from every angle—an overload even. My job is to dig deep to the roots of the couple's story and put that on paper."
If that sounds like a daunting task, it is. An endless amount of creative energy is put fourth for each project, fabricating inspiration from beginning to end.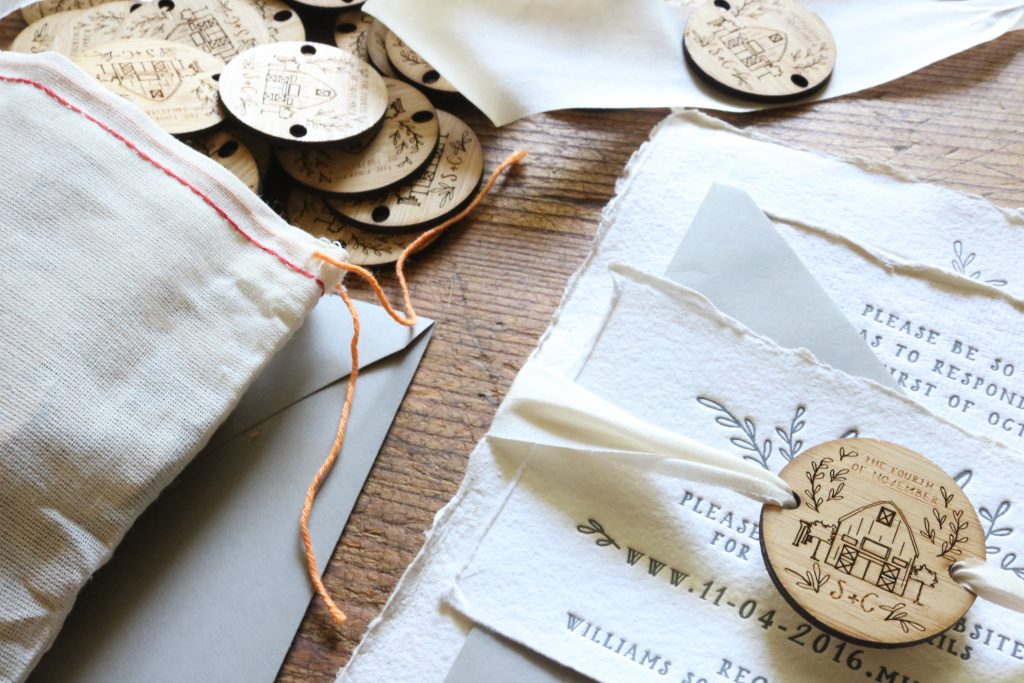 "I call myself a stationery designer, but really, and maybe not officially, I'm a wedding branding designer," Hope explains. "I brand the wedding from start to finish with much more than just the invitation."
Much more indeed. TLBC offers custom stationery design, specialty assembly, fine cotton papers, letterpress printing, "will you be my bridesmaid?" cards, wood etched address stamps, hand painted detailing, vintage stamps, silkscreen, wedding day gifts, vow prints, wedding party accessories—and all of the other things brides forget they need.
Hope says that couples often use aspects of what she has created to have other key pieces made for their big day. "I help curate a 'collection' of items to bring that brand, that story, to life," she says. "I often bring a second layer of texture on top of the paper with specialty made wood-cuts. Those same familiar pieces may be found in and around the big day."
What started with just paper has turned into a number of pieces—from cake toppers, wedding-day signage and reception décor—that help orchestrate a couple's story from engagement through the big day. And that's where Ponoko comes in.
Expanding Product Offerings With Laser Cutting
Adding customization makes TLBC products standout among the hundreds of other wedding stationery suppliers, and Hope's creativity plus unique sense of style needed the right supplier match.
"Texture plays a large role for my inspiration," she says. "I have a very organic feel to most of my work paired with a natural color pallet. I often find a suitable need to bring in wood aspects to achieve a certain level of emotion and to get that natural, textural feel many of my brides opt for."
To attain this authentic aesthetic, she knew mass-produced, off-the-shelf wedding items wouldn't work for her clientele: Couples that have impeccable taste, appreciate a nicely hosted gathering, and have a vision and story to tell.
With a quick internet search, she found Ponoko. After discovering the streamlined making process, Hope could easily navigate her work into a space where she can see, quote and order in a timely manner.
"These solutions have allowed me to easily and affordably introduce custom products as opposed to the mass-produced options that scour the internet," she says. "Since finding Ponoko, I've been able to introduce a new line of options for my clients, from wood cut assembly details, cake toppers, wedding signage and more. I can easily reorder, alter materials and see what works best for the job."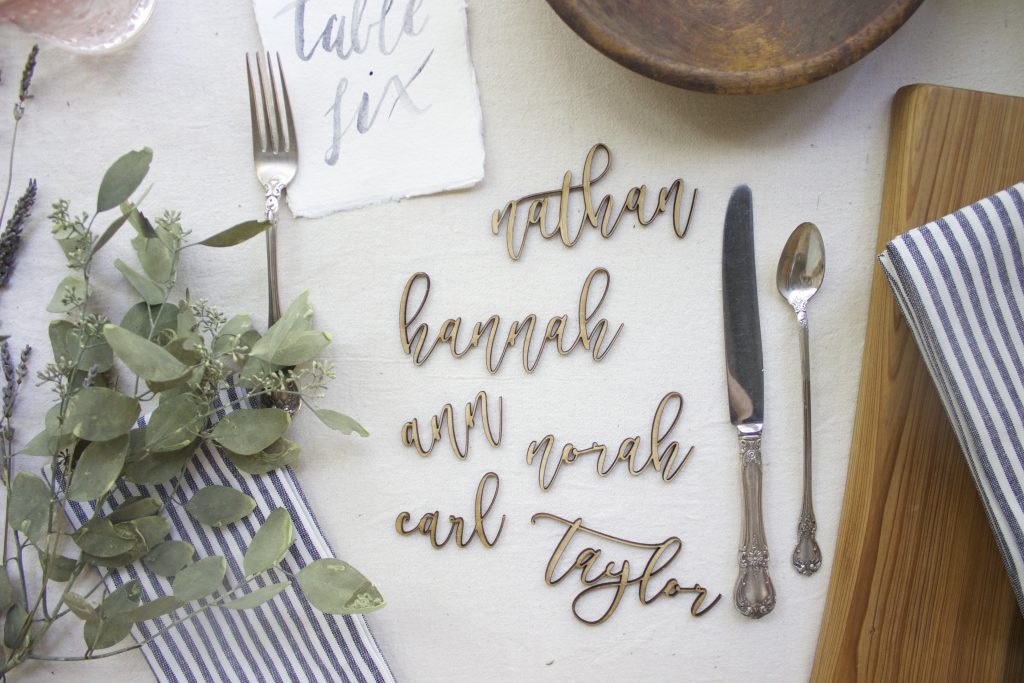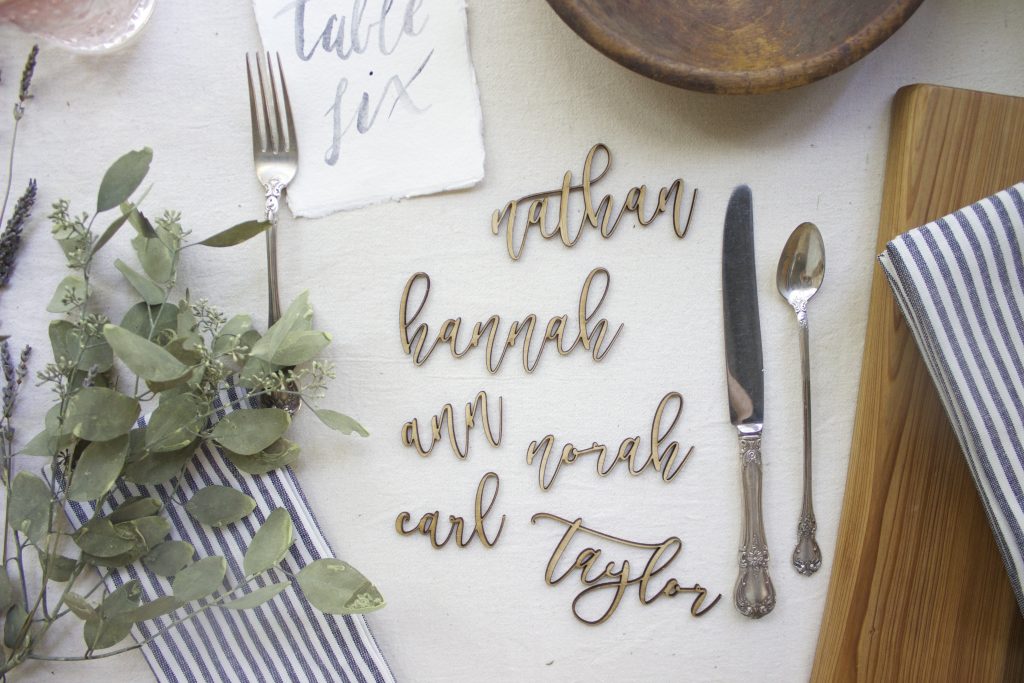 To see more of Hope's creations, check out the collection of custom work, DIY projects, etiquette help and wedding planning tips at thelittlebluechair.com.
Setting A Foundation For Years Of Happiness
So what does a blue chair have to do with weddings? More than you think.
It began as an actual little blue chair sat on to unwrap Christmas gifts. The sentiment of unveiling and the surprise element of the package became the foundation of the business.
Hope continues to aim for the simplicity in her work, with an appreciation for imperfections. Between illustration, organic typefaces and letterpress, that goal seems to be accomplished again and again.
Her clear direction and design aesthetic have created a solid base for her business to continue growing. Here's to living happily ever after.